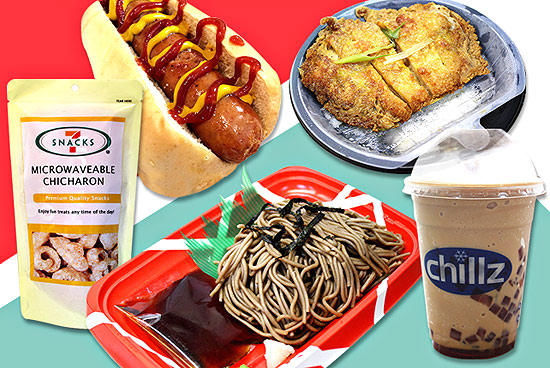 (SPOT.ph) Let us stop you right here. This list is not gourmet. What you're about to see are cheap and quick thrills for a no-nonsense meal that will fill you up with no trouble. Between our old list in 2010 and this new one, Mini Stop's Crispy Pata has come and gone (don't worry, Uncle John's chicken is still there),  some branches of 7-Eleven have become a sort of mini market, and of course, Family Mart has arrived.
We've curated a list of our current favorites because sometimes all you really need for a good meal is a short walk to the nearby convenience store.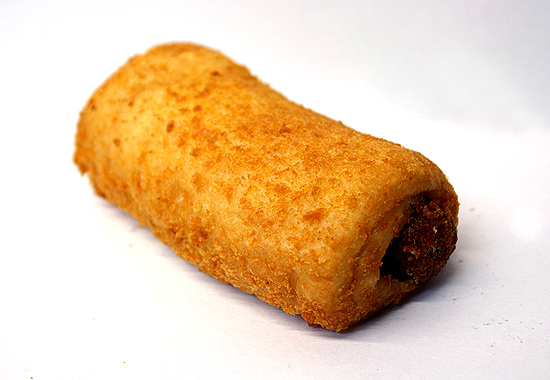 10. MiniStop's Kariman Longgadog (P28)
This breaded and fried sandwich mutation has been around forever, but MiniStop knows how to keep us interested with new flavors. The longganisa is competing against the pizza flavor for rookie of the year, but that distinct Filipino flavor makes us go for the former. It's not as fatty as the actual sausage, which gives it a good contrast next to the crunchy canvas of bread.
ADVERTISEMENT - CONTINUE READING BELOW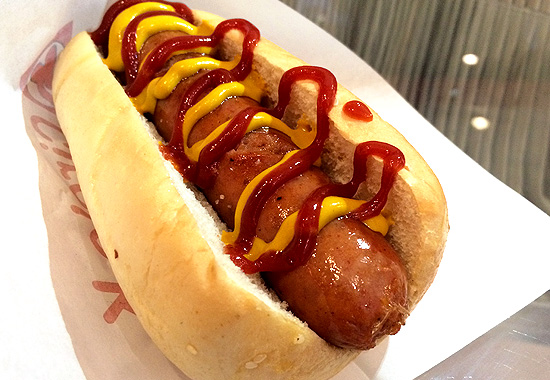 9. Circle K's Spicy Hungarian Sausage Dog (P70)
In the name of all sausages in a bun in a convenience store, this is our current favorite. The spice from other Hungarian sausages whimper, but the heat in this one shines through just right. Slather on some mustard, and you've got a pretty nifty meal right there.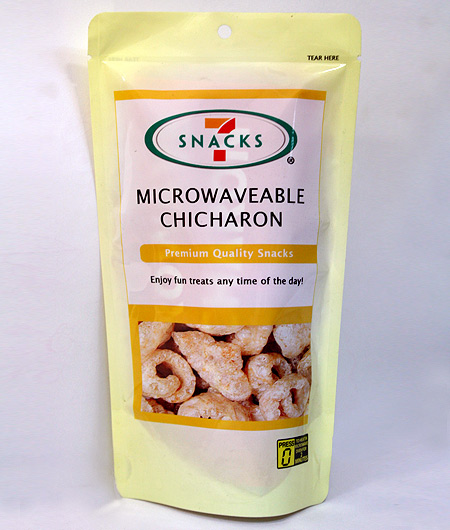 ADVERTISEMENT - CONTINUE READING BELOW
Recommended Videos
8. 7-Eleven's Microwavable Chicharon (P65)
It's like popcorn...but chicharon. And doesn't that sound so much better? It's a three-minute snack that might take an even shorter time to finish. 7-Eleven's chicharon is especially bubbly-none of those dark, fatty edges-which makes it more fun to snack on.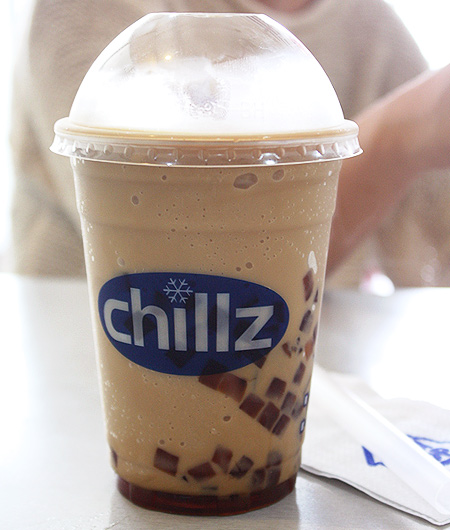 7. MiniStop's Chillz Halo-Halo (P40) and Coffee Jelly (P30/16 oz)
The Halo-Halo isn't always available, which is why we feel obligated to put it way down to seventh place, but the coffee jelly-spiked iced coffee is a good alternative. You can opt to have it with nata de coco if you prefer a sweeter note to your icy brew, but the jelly works nicely against the already-sweet Great Taste that MiniStop uses.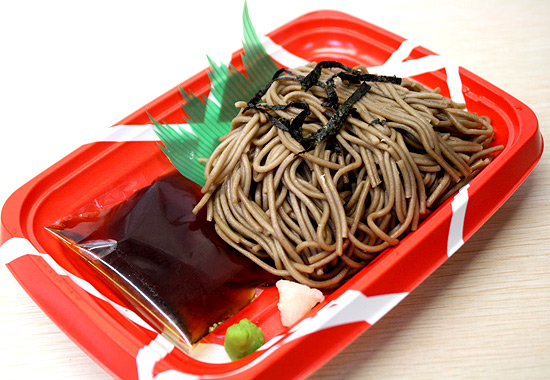 ADVERTISEMENT - CONTINUE READING BELOW
6. Family Mart's Cha Cold Soba Noodles (P95)
The no-heat strategy wins it for this one. Just pour the soy sauce over the cool noodles and enjoy bold and briny flavors that make for a quick meal. Get it with a warm cup of coffee and you're back to work mode.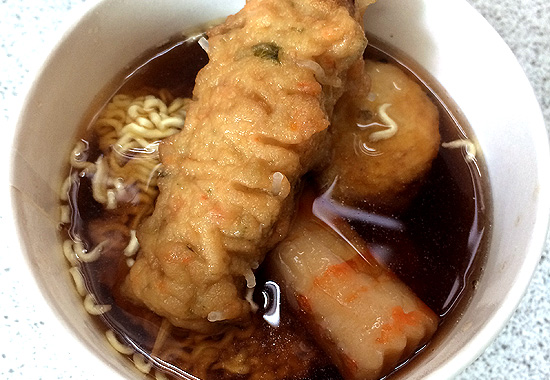 5. 7-Eleven's Hot Pot (P30+)
The noodles, the instant kind, are only P5, but you might want to embellish it with some toppings. 7-Eleven has two types: quick ulam on a stick (P20) and one-off bits like corn, tofu, and meatballs (P10 to P20). The number of toppings you want depends on your budget, but it's more fun to mix and match.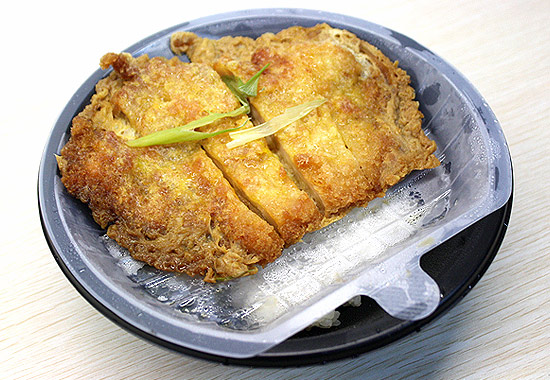 ADVERTISEMENT - CONTINUE READING BELOW
4. Family Mart's Katsudon (P125)
The most expensive item on our list could actually pass for restaurant quality. There's a good coat of egg over the breaded slab of pork, and we appreciate the little tray that separates the meat from the rice-for those who don't like their food touching one another. Flavors are there, but don't stick it in the microwave oven too long to keep it tender.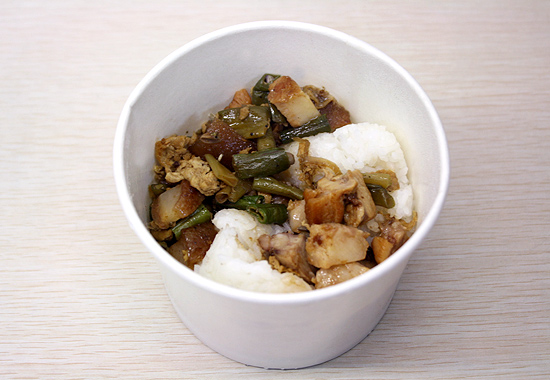 3. MiniStop's Bagnet Rice (P50)
The crispy pata that MiniStop launched early in 2013 lasted only a few months (read about it here), but on the occasion that you're craving crunchy pork from this convenience store, the Bagnet Rice is your best bet. The portion is by no means as large or as generous as a pork knuckle-it's in a little cup pretending to be a bowl-but the heartiness is still there. We'll take it!
ADVERTISEMENT - CONTINUE READING BELOW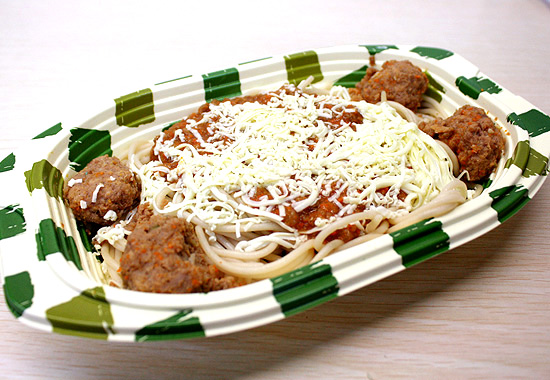 2. 7-Eleven's Spaghetti with Meatballs (P79)
It doesn't taste like ketchup, which is an important factor when you come across spaghetti this cheap. The meatballs are nice and meaty, lending texture to the soft, tomato-tinged pasta.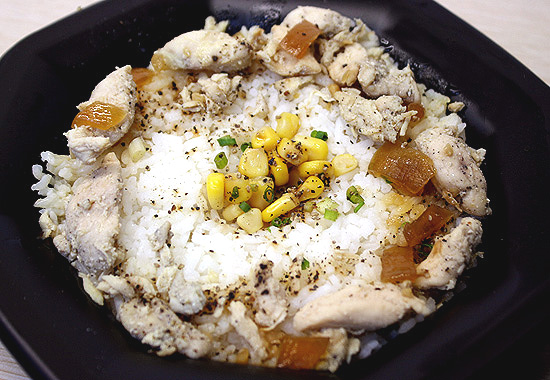 1. Family Mart's Chicken Pepper Rice (P99)
It's not the freshly cooked rice, meat, and corn smorgasboard on a sizzling plate you find in restaurants, but this hassle- and burn-free rendition isn't a far cry from it. It's smaller-pocket-sized, if you will-with good proportions of peppery chicken and corn against a sufficient amount of rice. Mix it all up, and enjoy a quick version of a mall favorite.
ADVERTISEMENT - CONTINUE READING BELOW
Click here for a list of 7-Eleven branches, here for MiniStop, and here for Family Mart. Circle K has branches at 30th Street corner 9th Avenue, Bonifacio Global City; Pedro Gil Street, Ermita, Manila; and Greenhills, San Juan.
Share this story with your friends!
---
Help us make Spot.ph better!
Take the short survey
Load More Stories