New Restaurant Alert: Chelsea Kitchen at SM Mega Fashion Hall, Mandaluyong
SPOT.ph exclusive! This is our pit stop in between shopping.
Chelsea Kitchen
G/F SM Mega Fashion Hall, Mandaluyong City
Open daily from 11 a.m. to 10 p.m.*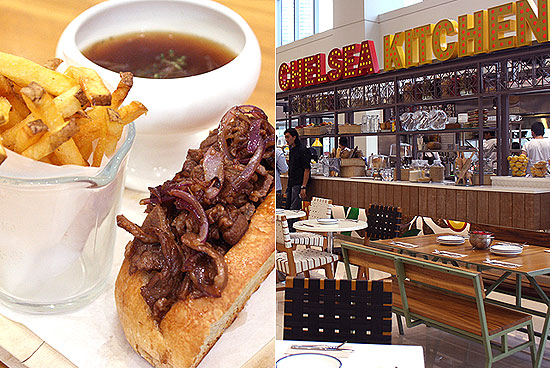 (SPOT.ph) The latest incarnation of this Chelsea in SM Mega Fashion Hall is right near the EDSA entrance, beside huge windows, that Cyril Addison, Raintree Restaurants' director of operations, decided to use to his advantage. For their iced tea, which comes in several flavors, Harney & Sons tea is cold-brewed under the sun-"sun-drenched," describes Cyril. What normally takes other restaurants three minutes takes Chelsea Kitchen three hours. It's a daily early-morning vigil, which on muggy days, can take up to four or five hours. This isn't to say that the service is slow-exactly the opposite. The arrival at your table takes about five minutes, consuming it maybe less, but if they were willing to spend this much effort on a beverage, then you can imagine what the food goes through.
ADVERTISEMENT - CONTINUE READING BELOW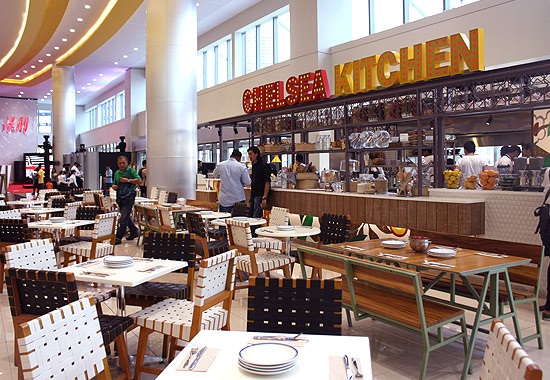 Enter the EDSA entrance and you're practically in Chelsea Kitchen.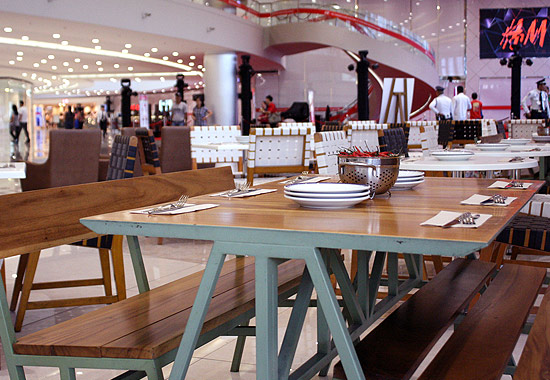 ADVERTISEMENT - CONTINUE READING BELOW
Notice the centerpiece of chilies?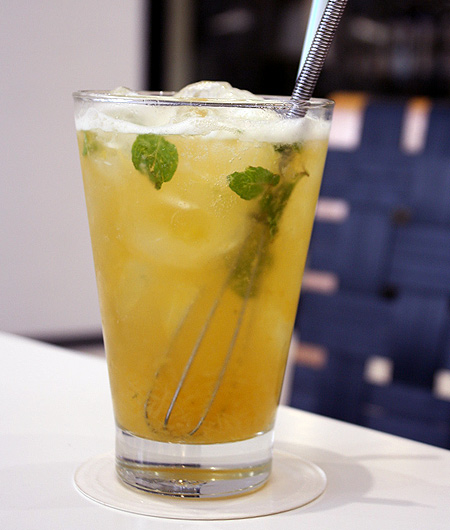 Peach and Mint Iced Tea (P110)
Most of the dishes in Chelsea Kitchen endure this same treatment. The Cola Ribs (P420), for instance, are cured first, the tender interior red liked corned beef, brined, then cooked for four hours. Raintree Corporate Chef Kalel Chan wanted to do something more innovative from the usual barbecue sauce, and used cola for basting because it fits the profile. "It has that licorice, sweet, molasses flavor." Instead of his usual dry rub, he adjusted the recipe for something saucier and friendlier to the local palate.
ADVERTISEMENT - CONTINUE READING BELOW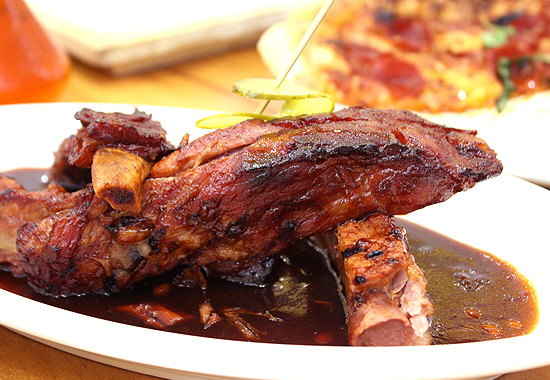 Cola Ribs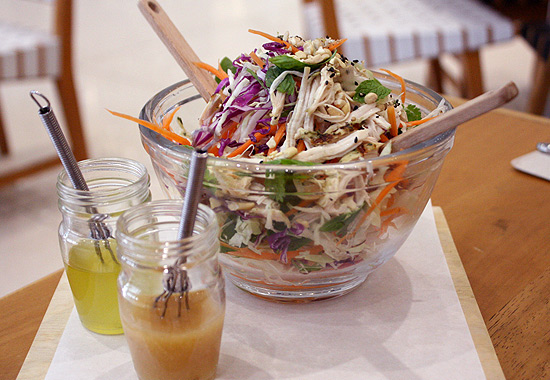 ADVERTISEMENT - CONTINUE READING BELOW
Mix Your Own Salad. This is Chelsea Kitchen's signature Chicken Salad (P250)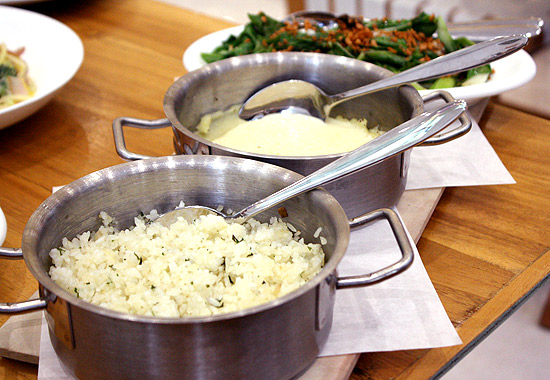 Chelsea Kitchen is made for groups and they have a section called The Family Table, with mains and sides. These three are Herb Rice Pilaf (P80), Olive Oil Mashed Potatoes with Mornay Sauce (P120), and Garlic Greens and Mushrooms (P95).
ADVERTISEMENT - CONTINUE READING BELOW
The small open area is almost an entirely new take on the flagship and recently revamped Chelsea Grand Cafe in Serendra. Chef Kalel says that nearly 80% of the menu is different, and the approach is much more playful. "Interactive" is how he describes it: tiny whisks to mix your own vinaigrette, chopping-board trays, pots and pans as serving plates. "It's an extension of the kitchen," he explains. The day's fresh produce-today, they were bowls of finger chilies-is laid out as centerpieces on the table to simulate that effect.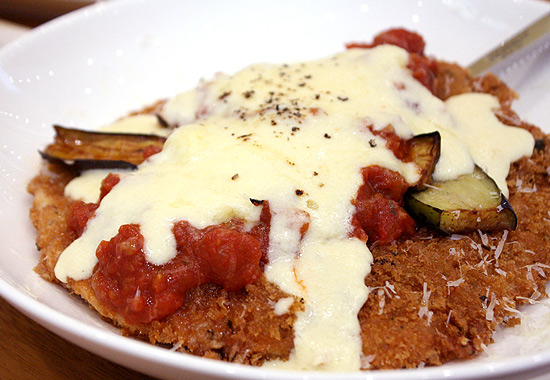 ADVERTISEMENT - CONTINUE READING BELOW
Chicken Parmigiana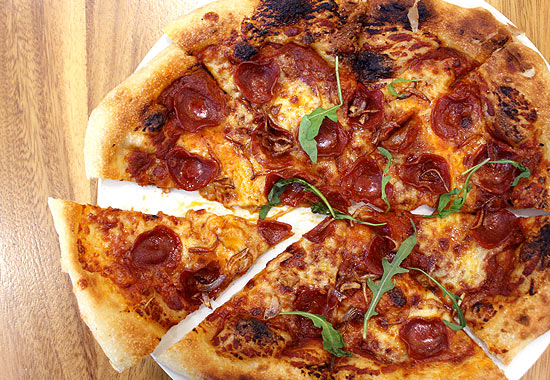 Pepperoni Pizza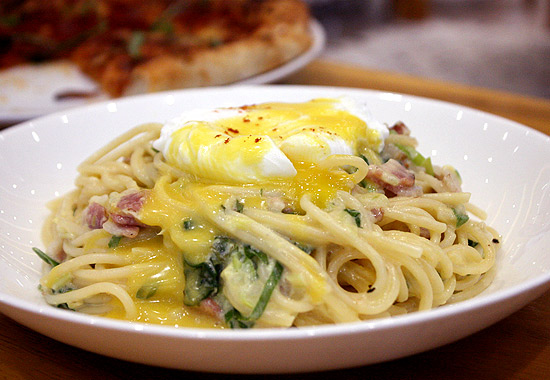 ADVERTISEMENT - CONTINUE READING BELOW
Yellow Carbonara
Some of their dishes, like Chef Kalel's go-to Fried Chicken Parmigiana (P320) and 12-inch pizzas, are so homey that, if not for the surrounding Zara, H&M, and Uniqlo, you'd believe it came from your own kitchen (your cook magically morphed into some sort of super chef). Others, dishes you wish you had in your kitchen. A classic Carbonara (P320) finds new relevance with hollandaise that, mixed with the runny yolk, is extra luscious. The nachos with Truffled Spinach Cream Dip (P250) is a simple success, and the best part is that once you're out of chips, you can eat the bread bowl it comes in, already coated with that punchy, creamy sauce.
The Hot Tapa French Dip (P350) is great company for long afternoons (in case your girlfriend gets lost in a sea of sales). Half of an in-house baked baguette is stuffed with shreds of cured beef. Dip it in the shallow bowl of sweet French onion soup to coat it in a light sweetness. Pour-over coffee makes a great third wheel.
ADVERTISEMENT - CONTINUE READING BELOW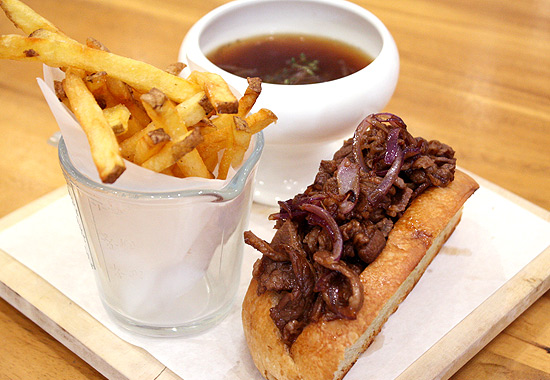 Hot Tapa French Dip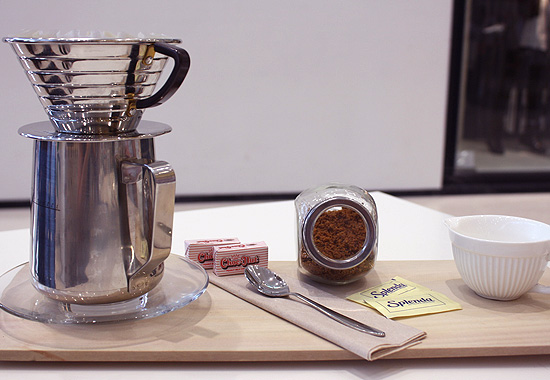 ADVERTISEMENT - CONTINUE READING BELOW
Yardstick Pour-over Coffee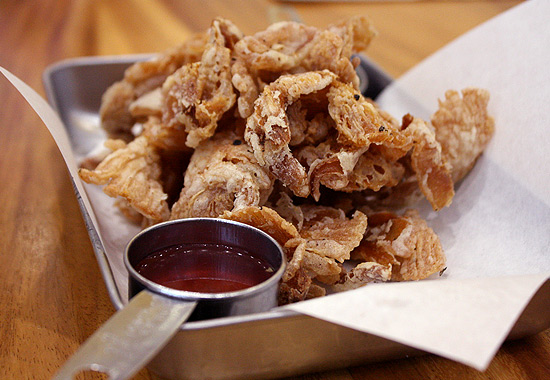 Mushroom "Chicharon"
Chelsea Kitchen borrows some elements from Raintree's other restaurants: Mr. Jones' Tapa and Fried Egg (P320), which is a welcome addition as the diner is being rehabilitated, and the utterly obsessive Mushroom "Chicharon" (P195), a Rocket Room specialty. The chicharon, coated with Chef Kalel's special flour mix, is impressively crisp-even the oyster mushrooms underneath. It comes with basil pesto aioli and spiced vinegar, and when you dunk it in the latter, what's enjoyable becomes downright habit-forming.
ADVERTISEMENT - CONTINUE READING BELOW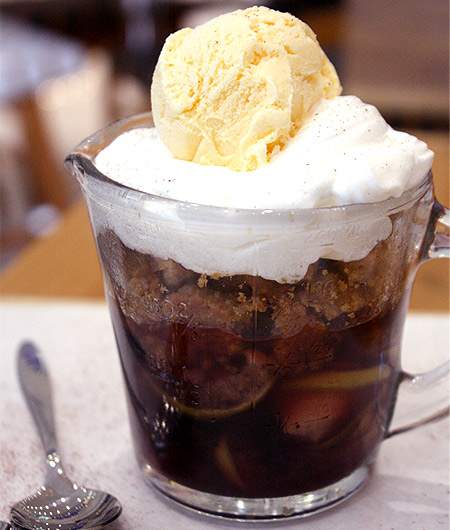 Apple and Berry Crumble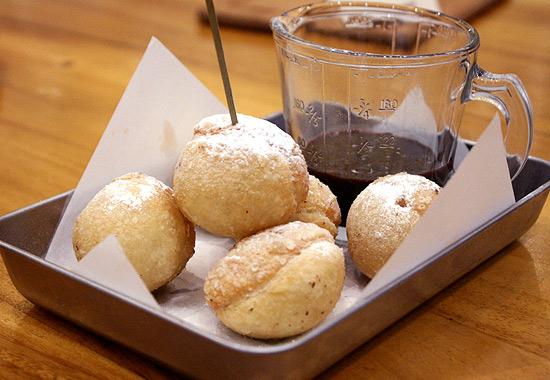 ADVERTISEMENT - CONTINUE READING BELOW
Donut Holes with Chocolate Sauce
Chef Kalel says he's no sweet tooth, but a sample of Chelsea Kitchen's desserts make us think he's been eating them all his life-enough to understand the perfect proportions to make a crumble. His Warm Apple Berry Crumble A La Mode (P220) is in a measuring cup as if to emphasize that point. Layers of blueberry, Granny Smith apples, cream, and ice cream are stirred in so well that you get everything in every spoonful-plus the crunch from the crumble. If you've been to Simple Lang in Ayala Triangle Gardens, you'd know that the chef has a knack for fried dough. This time, he fries "donut holes" (P195) and serves them with chocolate syrup. It's good, and better with the illusion that you're eating significantly less than an actual donut.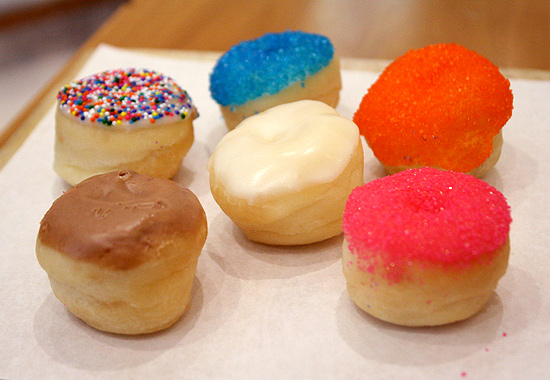 ADVERTISEMENT - CONTINUE READING BELOW
Actual donuts that Chef Kalel is currently experimenting with.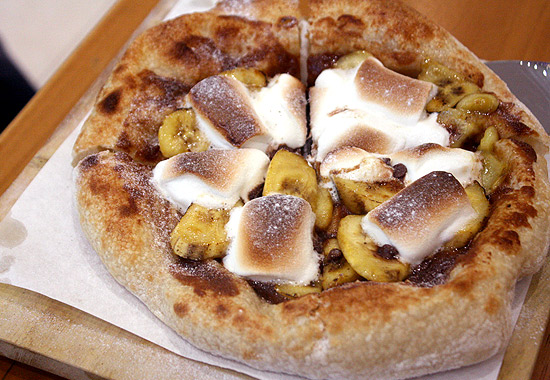 Cookie Butter Pizza
Chelsea Kitchen makes their own cookie butter and lathers it on a homemade pizza crust with marshmallows and chocolate chips (P240). Suddenly, we wish this could be our own kitchen.
*Hours bound to change.
Recommended Videos
Load More Stories