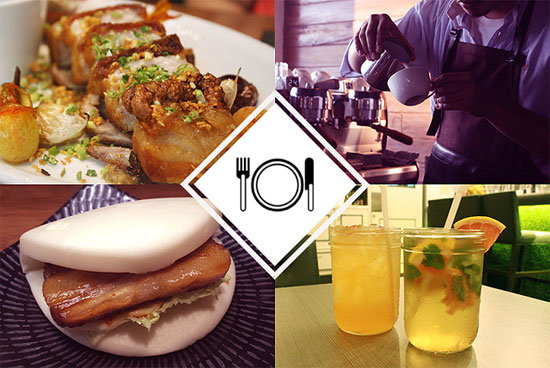 (SPOT.ph) Not one ingredient stood out this year the way cookie butter did last year and salted caramel the year before that. For 2014, restaurants went for service, style, sensibility, and terrific marketing schemes. Make sure you've caught up with our bucket list of foodie fads that you ought to have tried by now-if you're a real food fan, that is. Don't worry, you have two months left.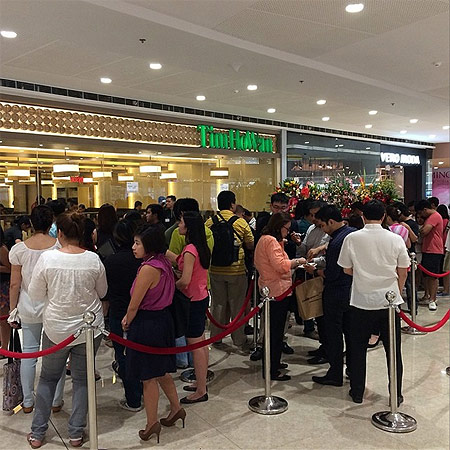 Waiting is best at 3 p.m.-unless it's a holiday.
1. Waited hours for food-when you didn't really have to
Malls have eateries by the tens and hundreds-at least one of them has to have one available table, but no. You use half a day of your life waiting for a meal that would take you about 30 minutes to finish (if and only if you're considerate of the growing crowd outside) because you know when good food is worth it. Whether it's a pop-up or just an extremely popular restaurant, the no-reservations policy is pretty fair. It's an effective viral marketing campaign that has customers-including us-curious to find out what the big deal is.
ADVERTISEMENT - CONTINUE READING BELOW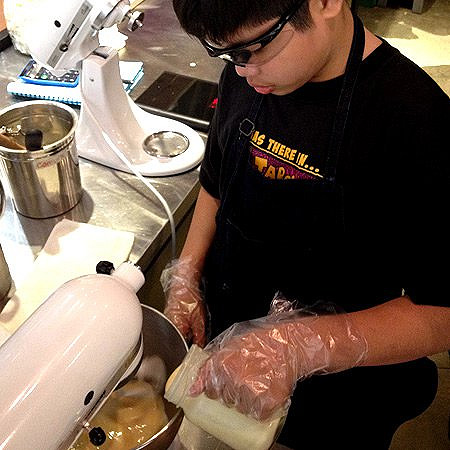 It's a trap for children!
2. Eaten flash-frozen ice cream
Eating ice cream lately has been all about the flash-freezing. The Iscreamist at Teachers Village has been impressing with their use of liquid nitrogen since 2011, but more and more establishments are seeing the potential. In January, Kool Kids Craft Ice Cream Co. opened shop and they already have two branches before the year has even ended. Winter Garden Desserts on Katipunan Avenue followed in September.
Flash-frozen ice cream isn't as smooth as when it's made using more conventional methods, but when it comes to on-the-spot ice cream with liquid gas, it's more about the journey than it is about the destination. The lesson here is: pay attention in chemistry class.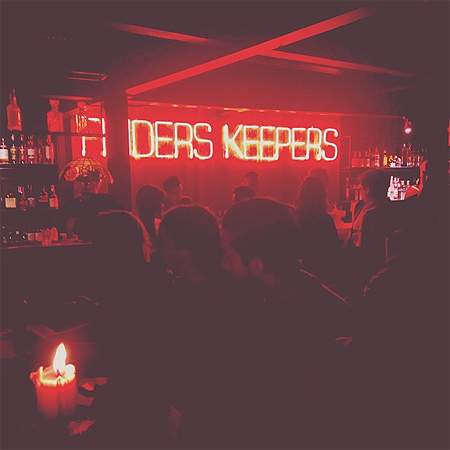 ADVERTISEMENT - CONTINUE READING BELOW
Recommended Videos
Photo from Finders Keepers' Facebook page
3. Visited a speakeasy or a place pretending to be a speakeasy
We can't talk about it too much because, you know, it's supposedly prohibited. Speakeasies were secret (read: illegal) during the Prohibition Era in the 1920s when the sale and manufacture of alcoholic beverages were not allowed. In a city where alcohol is legal for those aged 18 and over, a speakeasy is entirely moot. You have hush-hush bars like The Blind Pig, which is as straightforward as it can get ("blind pig" is another term for speakeasy), and Finders Keepers, then you have Prohibition-themed watering holes like Moonshine.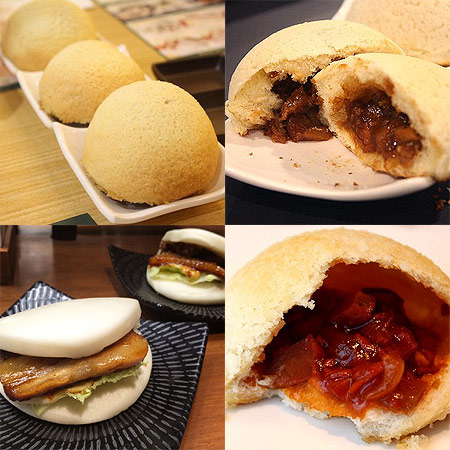 Can you guess which pork bun came from where?
4. Tried BBQ pork buns
Siopao is a staple snack, but people have been stepping up on their pork-bun game this year. Default Chinese restaurants like Crystal Jade and Choi Garden have been serving baked buns stuffed with sweetish charsiu, but the arrival of Michelin-starred Tim Ho Wan has gained this porky snack newfound significance and innovation. Chef Ka Ming Pun of Marco Polo's Lung Hin restaurant came from another Hong Kong Michelin-star restaurant and he impresses with his cakey versions. The recently opened Tuan Tuan Chinese Brasserie has a whiter, crumbly version with a decidedly less sweet bun that highlights the barbecued pork's inherent flavors.
ADVERTISEMENT - CONTINUE READING BELOW
Not all pork buns have to be baked. Ippudo Philippines has a simple mantou pocket filled with a thick slice of sauce-painted tender pork belly generously laced with fat and hugged by a sheet of lettuce. In Filipino-themed gastropub Locavore, liempo makes their way inside the steamed buns, brightened with Asian flavors like cilantro, hoisin, and pickled organic cucumber.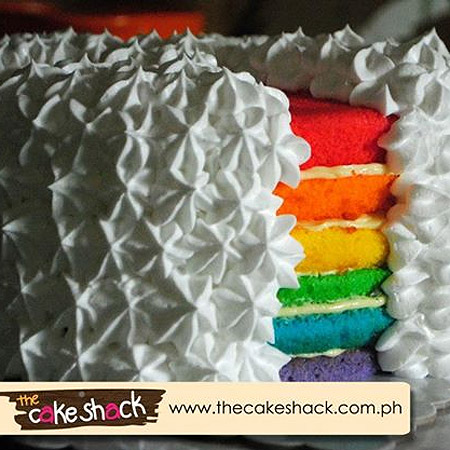 The Cake Shack has managed to take the rainbow cake and use it for weddings, birthdays, and everything else in between.
5. Enjoyed a rainbow cake
Instagram has made it a requirement for food to be photogenic, and few are prettier than this perky, vibrant seven-layer cake. Whether you delighted in seeing this sweet treat on social media or you had a bite for yourself (it's usually dyed chiffon cake), rainbow cakes are the latest fashion in baking.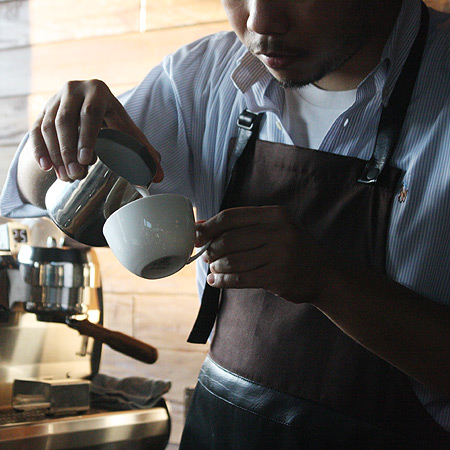 ADVERTISEMENT - CONTINUE READING BELOW
Coffee Empire's award-winning barista, Ernest Martin, making coffee magic.
6. Tasted coffee you really can't pronounce
Coffee has gotten so much more complicated since we decided to cruise on the third wave. Cappuccino, flat whites, lattes via siphon or pour-over. Then, there's the bean, which is of utmost importance, and the blend. Some of our favorites include Ethiopian Yirgacheffe, Ethiopian Sidamo, and Gibraltar. Three-in-one? What's that?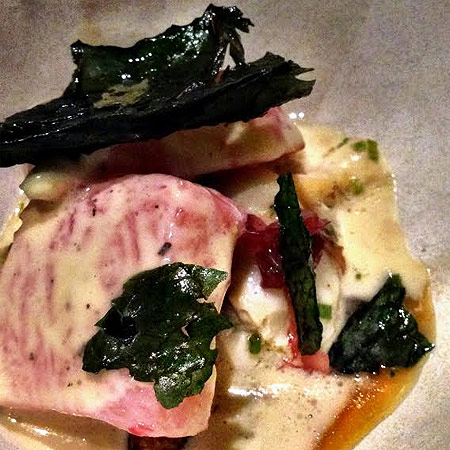 One of Chef Bruce Rickett's dishes for Mecha Uma
7. Sampled a degustation or omakase menu
The likes of The Goose Station, Sensei Sushi, and Vask have been around for a few years, but foodies who don't have enough time to make the rounds through every restaurant require tasting portions that give them enough variety and a good measure of what those new places have to offer. With the prolific Moment Group, Chef Bruce Ricketts displays his flair for complex combinations in his latest playground, Mecha Uma. Marufuku has also crafted their own omakase for those who want a gastronomic trip of Japan.
ADVERTISEMENT - CONTINUE READING BELOW
Even Chef Rob Pengson of The Goose Station and Chef Chele Gonzalez of Vask have been constantly updating their menus.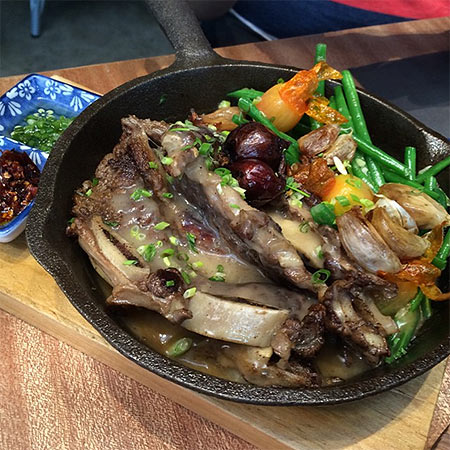 The bulalo and sinigang crossover from Locavore
8. Supported local
Speaking of Chefs Rob and Chele, they've also recently gone the Filipino route. Just a month ago, The Goose Station revamped and rereleased their Rizal menu while Vask, with Chef Julieta Caruso formerly of Mugaritz, developed Kulinarya, a tasting set of finds from all around the country.
More and more restaurants have been more aggressively promoting locally produced ingredients. Got Heart's Earth Kitchen has expanded to a second branch, Kitchen 56, at Jupiter Street, Makati City. Amid the fancy coffee beans from every corner of the world, Local Edition is sticking with local flavors from Kape ni Maria. When Romy Dorotan and Amy Besa brought their New York-based Filipino restaurant, Purple Yam, to Malate, they also reintroduced Manila to clean flavors using regional ingredients.
ADVERTISEMENT - CONTINUE READING BELOW
One-month-old gastropub Locavore is even changing the drinking scene with a classic but playful approach to Filipino food and a local philosophy in making cocktails.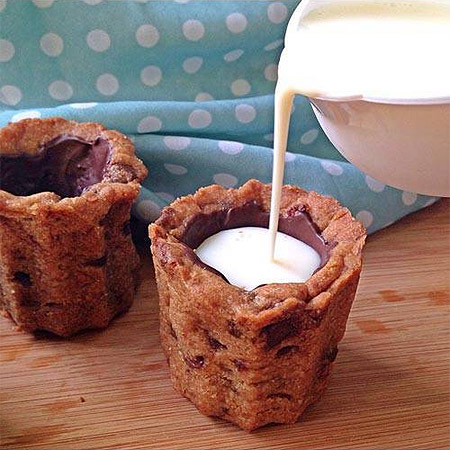 Or how about some Kahlua with that and really make it a shot? Photo from Cookie Bar Manila.
9. Drank from a jar...or a cookie
Drinking cold juices and iced teas from Mason jars is fashionable, but this whole trend has come to include any other kind of jar. Reusing is a win for us. Or, don't produce any trash at all. You can now eat the vessel your drink is being served in. We praise Dominique Ansel's creativity, and Cookie Bar Manila's quick replication for Filipinos to enjoy. This is the only way we eat our cookies now.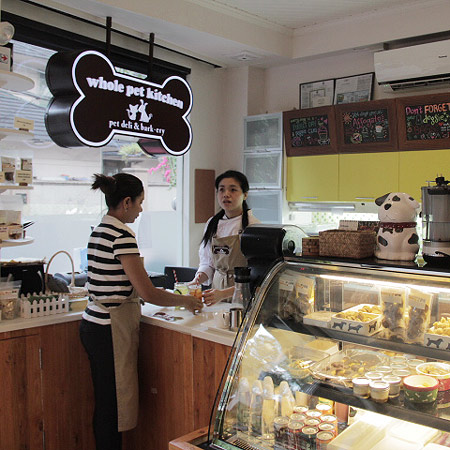 ADVERTISEMENT - CONTINUE READING BELOW
Whole Pet Kichen: a place for dogs and their humans
10. Dined with a pet
Some restaurants allow pets in their al fresco areas, but just to sit on the floor and maybe drink water. Other restaurants are now letting dogs enjoy the benefits of dining out. Whole Pet Kitchen offers an array of canine treats to go with your own human food because nothing makes for a better doggy date than eating together. Barkin' Blends in Quezon City operates on a totally different concept: It allows diners to enjoy a drink or two in the presence of cuddly puppies. Guests can't bring their own pets, but there's something therapeutic about being surrounded by adorable animals.
Share this story with your friends!
---
Help us make Spot.ph better!
Take the short survey
Load More Stories