Check Out the Most Mouth-Watering #FoodPorn Photos of #SpotMyFoodTriNoma
Restrain yourself from drooling as we reveal the food shots that we love from #SpotMyFoodTriNoma!
The hashtag that we'll probably never get tired of seeing on Instagram is #foodporn. Who doesn't love photos of delicious food anyway? Everyone wants to be a foodie and discover great grub.

Just recently, TriNoma started a hashtag of its own, #SpotMyFoodTriNoma, to showcase undiscovered and underrated food finds at its Garden Restaurants. The IG followers of TriNoma posted pictures of their own food escapades in turn and among the hundreds of entries, we picked ten delish photos that stood out from the rest:
1. Clubhouse Sandwich, Parvati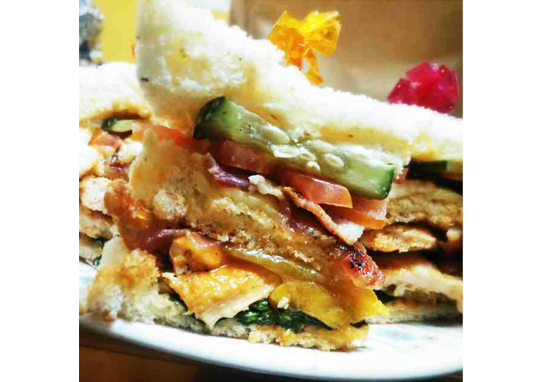 @cocoyococ's photo of Parvati's Clubhouse Sandwich, shot from the side, captures the layers of chicken, bacon, cheese, and vegetables that make up the delectable sandwich. Parvati's selection of snacks and cakes makes for a great stopover when you get hungry while shopping.
2. Black Velvet Cake, Conti's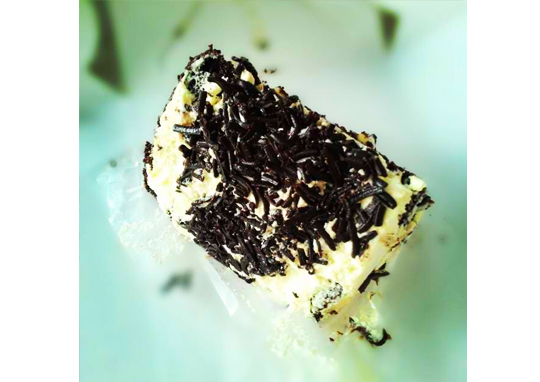 Who doesn't love Conti's? @sijericsonrubiano's picture of the Black Velvet Cake, made up of dark chocolate cake layered in between cream cheese frosting, proves that this popular restaurant still has a lot of secrets to offer.

3. Chocolate Cupcake with Salted Caramel Frosting with Hot Chocolate, Vanilla Cupcake Bakery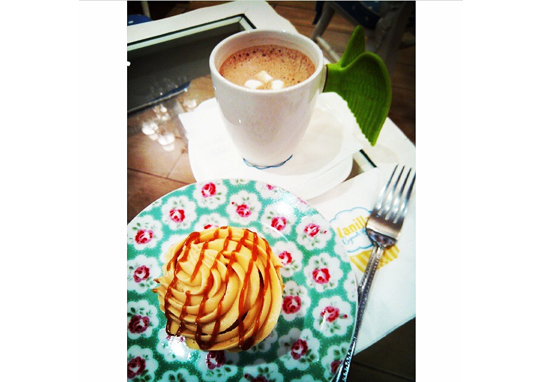 @ajggentozala's photo of Vanilla Cupcake Bakery's Chocolate Cupcake with Salted Caramel Frosting and Hot Chocolate combo feels like a hug from the inside and is an antidote to a dreary day.
4. Vietnamese-style Crispy Spring Rolls, Banana Leaf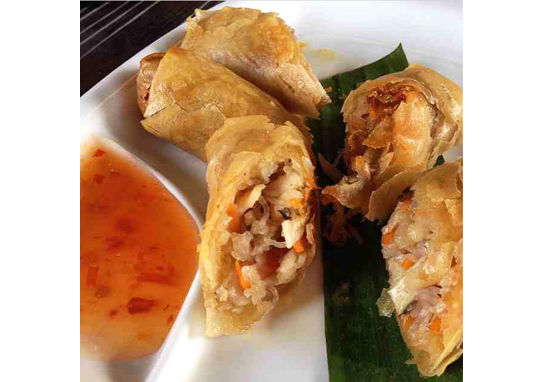 @purpleblots's photo of Banana Leaf's Vietnamese-style Crispy Spring Rolls highlights the crispiness of the skin while calling attention to its juicy, almost overflowing fillings. A staple in Vietnamese restaurants, we sometimes have to be reminded that even the most common dishes are the ones that feed our hearts, as well as our stomachs.
ADVERTISEMENT - CONTINUE READING BELOW
5. Miso Katsu, Katsu Sora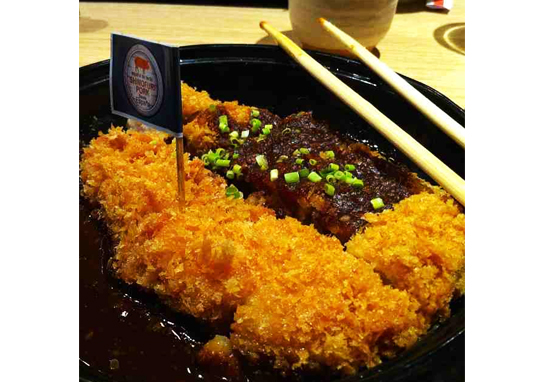 @mcanilad captures Katsu Sora's Miso Katsu almost perfectly, focusing on the dish's mouth-watering breading covered with delicious miso-based sauce. It is said that we first eat with our eyes, and in this case, it only takes one look at the photo to make your taste buds go on overdrive.
6. Pot Belly Ramen, Hanamaruken Ramen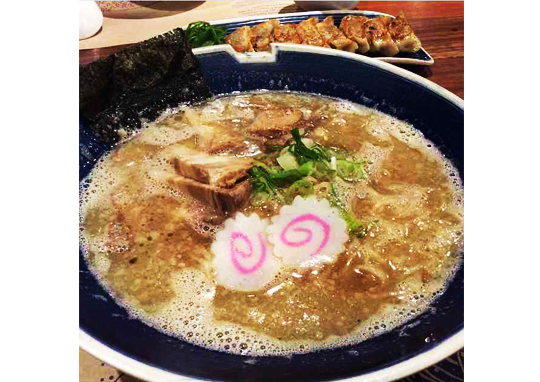 Hanamaruken Ramen's Pot Belly Ramen is quite the crowd-pleaser and as @ilovecut's entry shows, its shoyu and tonkotsu-based broth, wonderfully chewy noodles, and hearty toppings make for an intensely satisfying meal.
7. Kebab and Saffron Rice, Shomal Kebabs and Curries by Hossein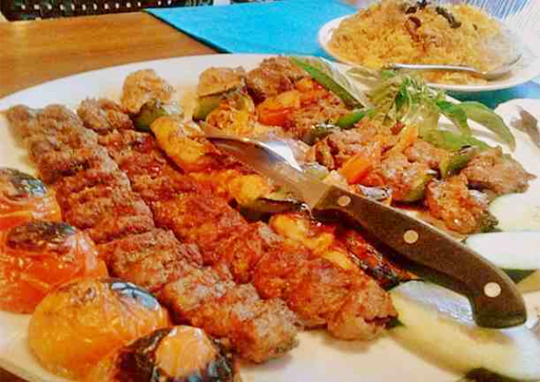 Nothing says party more than a platter good for sharing, and @cami_mallari captures the festivities in this photo of Kebab and Saffron Rice, taken at Shomal Kebabs and Curries by Hossein. After all, food is more enjoyable when shared with good friends.
8. Eggs Benedict, The Coffee Bean & Tea Leaf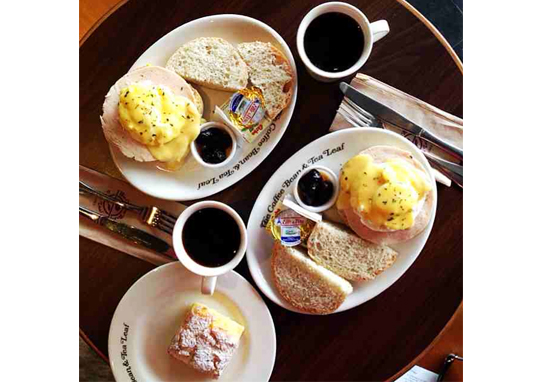 A good breakfast is the key to a good day. And you've always got a winner with the Eggs Benedict, a brunch staple that's savory, hearty, and filling, not to mention photogenic, and @jaynewu15's photo taken at The Coffee Bean & Tea Leaf is proof of this.
9. Chawan Mushi, Ginza Bairin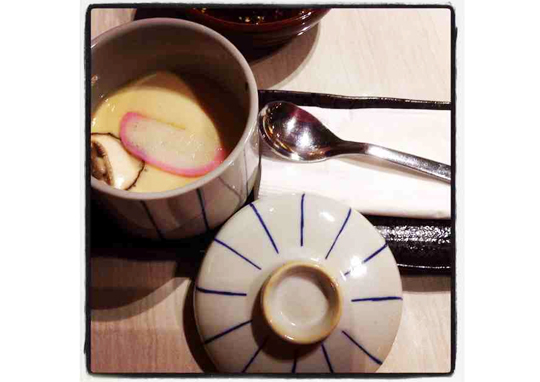 Ginza Bairin's Chawan Mushi has just the right amount of savoriness contained in silky egg custard. Just looking at @rmcb20's photo makes you want to take your spoon and dive in.
10. Sweet 'n Smokey Pork Belly, Racks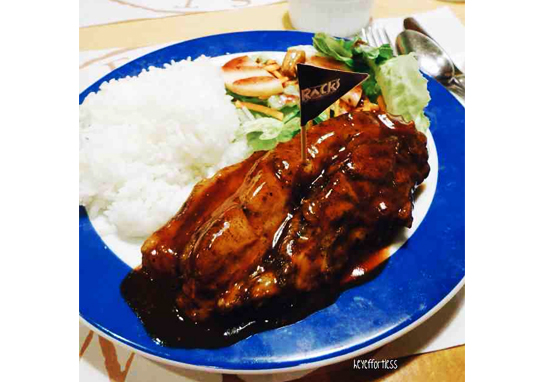 @heyeffortless's picture of Racks' Sweet 'n Smokey Pork Belly captures the best of both worlds--luscious pork belly enveloped in flavorful barbecue sauce, in the way that only the restaurant can make it.
ADVERTISEMENT - CONTINUE READING BELOW
Great food shots, eh? Take note of the dishes and restaurants featured on this list as future food trip reference! For more info and to see other entries, check out @ilovetrinoma on Instagram. Also, if the participants listed above care for some movies, they should send a personal message to TriNoma's Facebook page right away for free cinema treats! As for the rest of you Spotters, happy eating!
Load More Stories