The Best Things We Ate in 2014
A look back at the most wonderful dishes of the year.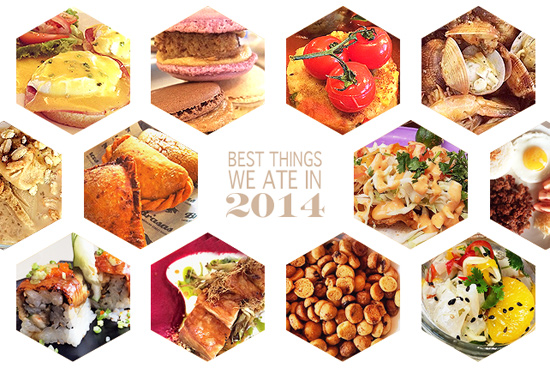 (SPOT.ph) Life is measured in moments, and in SPOT.ph, some of those moments are measured in food. There were more than a hundred restaurants that opened this year, and the number of dishes to try is almost insurmountable. But in a muddle of dishes and flavors, there will always be standouts. And this is a calendar of those meals our palates will never forget.
Also read: Best of Manila: 50 Great Restaurants of 2014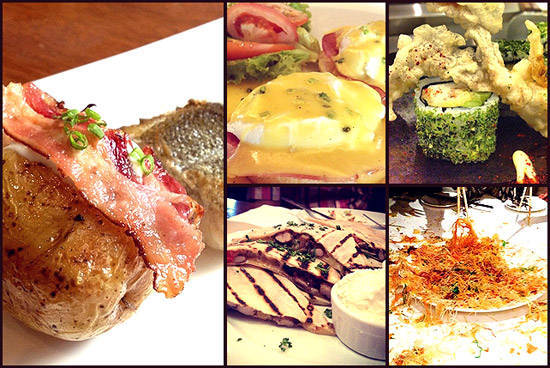 ADVERTISEMENT - CONTINUE READING BELOW
1. January
Like a proverbial beginning, January favorites were perky breakfast treats: French toast, Eggs Atlantic, Eggs Benedict, hash, with a bit of the sweet stuff to signal a sweeter year ahead. Our play with the traditional Yee Sang only confirmed a fortuitous 2014. Read more...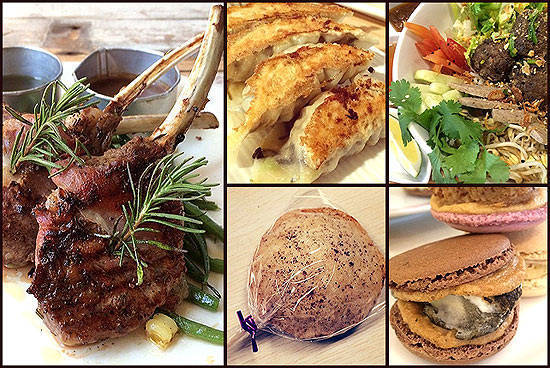 2. February
The month of love caused our sweet tooth to go on hyperdrive: stuffed macarons, apple-pie pops, a mouthwatering strawberry tart. There was also a detour toward more exotic fare with in-your-face flavor courtesy of outstanding samosas. Read more...
ADVERTISEMENT - CONTINUE READING BELOW
3. March
It was the month that an Iron Chef visited the country and interpreted local flavor (a.k.a adobo) in his own way. This was also the month that we decided to eat the vessel our milk was served in. But most importantly, this was the month that started our love affair with eggs. Read more...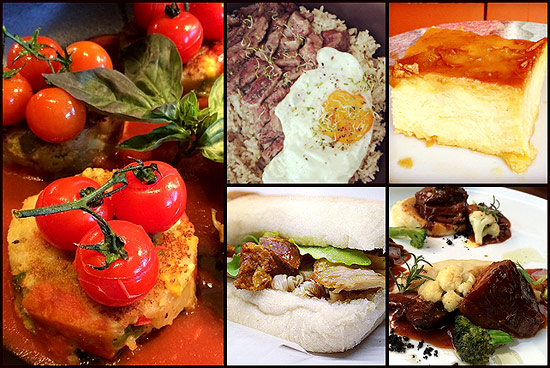 4. April
It was as if a carnivore invaded our appetites: pork pulled and sous vide, quality steak and rice, but there was a touch of sophistication, too-with foie gras and sushi coming together to make one explosive dish. The start of the heat wave woke our hibernating love for ice cream. Read more...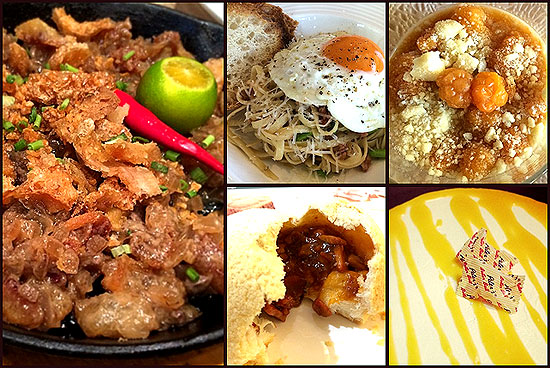 ADVERTISEMENT - CONTINUE READING BELOW
5. May
Nostalgia and novelty collided on the fifth month. After some anxious waiting, Hong Kong's Michelin-starred Tim Ho Wan finally opened in SM Mega Fashion Hall with an unsurprising huge turnout. An exotic Norwegian fruit, cloudberries, briefly dropped by on local shores; traditional Filipino fare updated their looks to become crispy palabok and crispy sisig; and the Butter Ball Cake became available. Read more...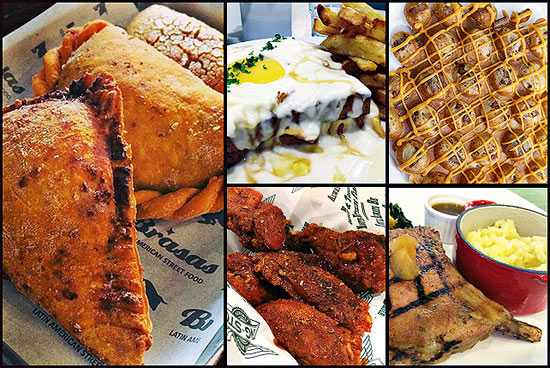 6. June
June was a fowl month in SPOT.ph. We saw the great things capable kitchens could do with the humble poultry and a fryer. Fried chicken the Latin way, fried chicken with a bit of spice, fried chicken yakitori, and fried chicken wings with glossy fiery powder. Read more...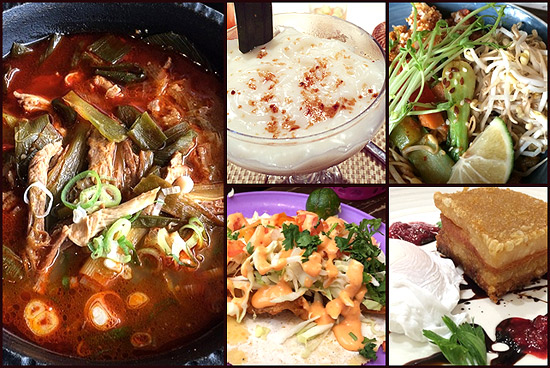 ADVERTISEMENT - CONTINUE READING BELOW
7. July
Fireworks came in two ways: a terrific Korean stew that packs just enough zing to be delightful and a healthy bowl of beans, greens, and bulgur covered excessively in aggressive Thai curry. But cool down with calamansi ice cream and infamous Chef Bruce Lim's famous buko pie in a glass. Read more...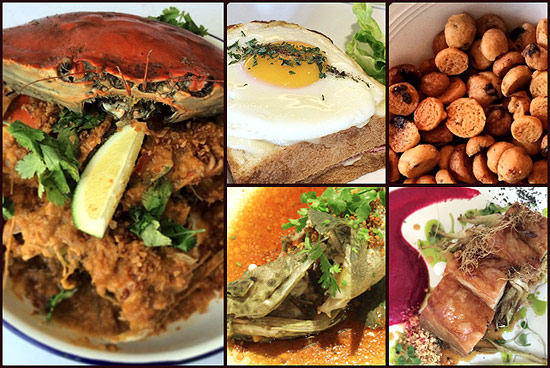 8. August
Three things happened in August: a fascination for roast pork, the most delicious fresh seafood, and desserts fashioned from other desserts. Read more...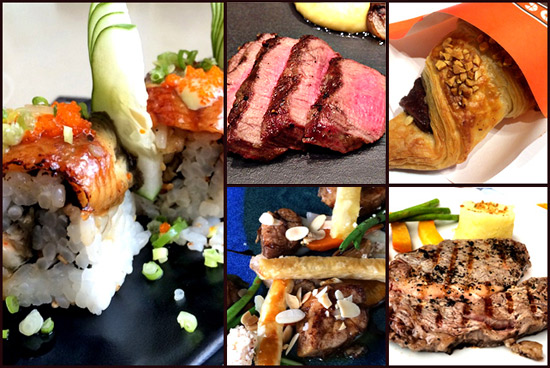 ADVERTISEMENT - CONTINUE READING BELOW
9. September
The month that Ippudo opened was wonderful, if only for their heavenly pork buns. But what made September so amazing in terms of what we ate? A perfectly humbling steak and a gorgeously extravagant one, the grab-and-go Chococro, the Cobonpue-inspired maki, and the happiest cheesecake in the world. Read more...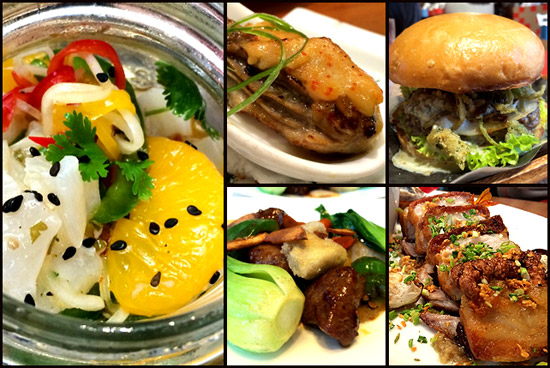 10. October
On the 10th month, we got hooked on local flavors like kinilaw and a fresher take on lechon kawali. Classic comfort food ruled with cheesecakes, strawberry shortcakes, delectable curry, and the most brazenly flavored burger ever (trust us, the taste will stick with you for a few days). Read more...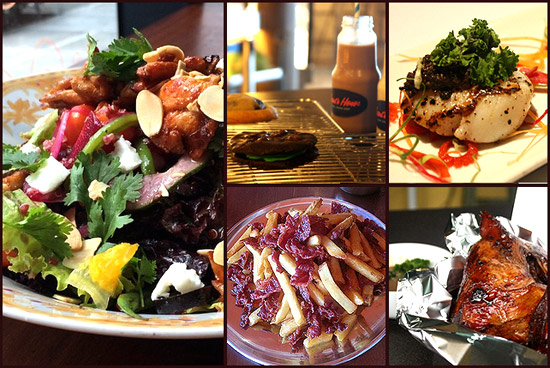 ADVERTISEMENT - CONTINUE READING BELOW
11. November
We could start and end with the Wagyu beef bacon, but it seems like a terrible injustice to at least not hint at the most flavorful roast chicken our taste buds have ever enjoyed. The month started with outstanding hole-in-the-wall finds, but ended with a bang with a luxurious foie-gras-and-truffle-topped scallops-that we can't get enough of. Read more...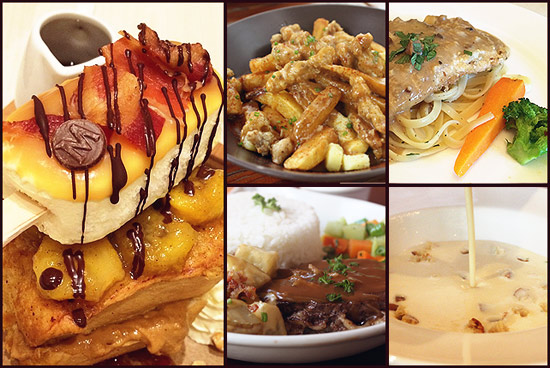 12. December
Christmas is all about good ol' fashioned warmth, so we naturally gravitated to good ol' fashioned comforts: a reinvention of Elvis' favorite food, homey roast beef, fries in gravy, a chicken blast from the past, and a simple and straightforward burger. Nothing outrightly Christmas-themed. That would be too easy. Read more...
Also read: Best of Manila: 50 Great Restaurants of 2014
Load More Stories