New Restaurant Alert: KXP Kulinarya Experience at Commercenter, Alabang, Muntinlupa
It's Kulinarya Jr.
KXP Kulinarya Experience
G/F Commercenter, Filinvest City, Alabang, Muntinlupa City
Contact: 843-4503
Open from 11 a.m. to 9 p.m. (Monday to Friday) ankd 7 a.m. to 9 p.m. (Saturday to Sunday)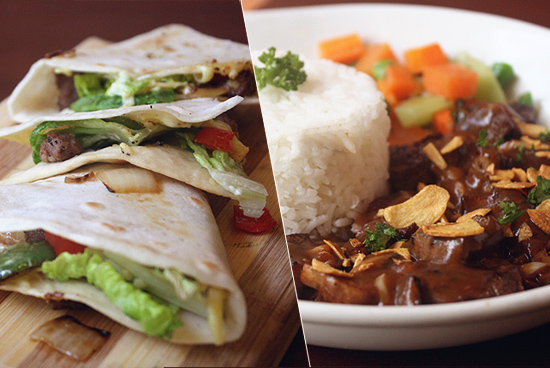 (SPOT.ph) A plate of steak for one person is P350. A cut from the blade-US Angus, of course-cooked with so much precaution that it's juicy and tender despite the now needless marbling. For the price, the quality, the treatment, it's a good excuse to have steak every day.
ADVERTISEMENT - CONTINUE READING BELOW
It's not difficult to like KXP Kulinarya Experience. The menu is straightforward and simple-"nothing pretentious," according to owner Carlo Mesina-the type that appeals to a large following. You could form a relationship with his favorite Beef and Mushroom Salpicao (P280), US Angus chunks with mushrooms, mixed vegetables, and rice, but you could just as easily develop a commitment to their Burger with Chili and Coleslaw (P350).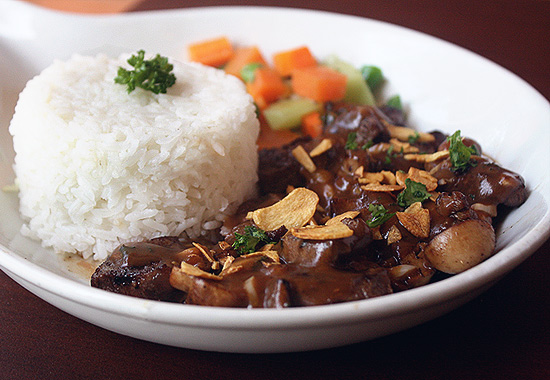 CONTINUE READING BELOW
Recommended Videos
ADVERTISEMENT - CONTINUE READING BELOW
Beef and Mushroom Salpicao
Looks alone aren't enough to fully comprehend the KXP Kulinarya Experience. A wall of clocks set to different time zones; a sign that proclaims "hot off the griddle"; and a stairway that relays words of encouragement with every step. It doesn't say much by way of cuisine-only that it's a trendy hideaway on this side of Alabang.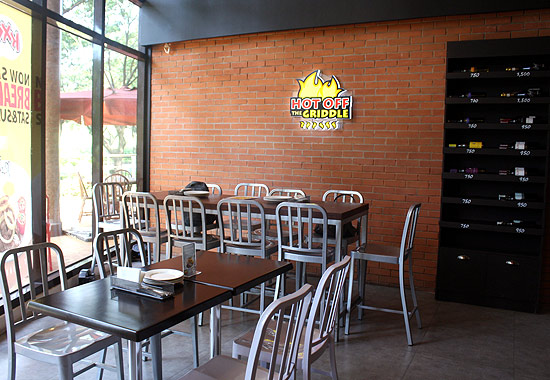 ADVERTISEMENT - CONTINUE READING BELOW
It looks like a very polished canteen.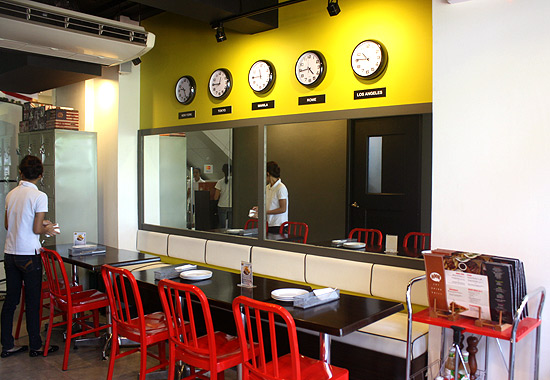 Different time zones signify their global cuisine.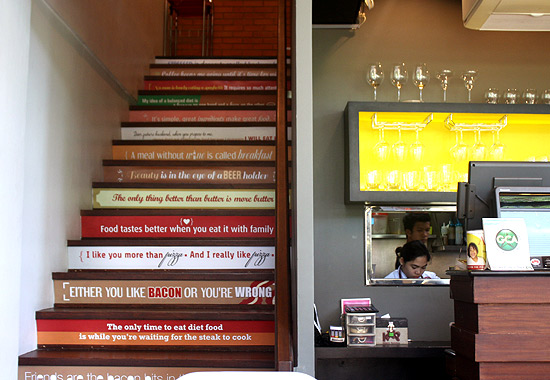 ADVERTISEMENT - CONTINUE READING BELOW
We like bacon.
But those who are familiar with Kulinarya would know what to expect. That's the term that Carlo uses often to describe their eclectic menu: "familiar." "Updated comfort food," inputs his wife and corporate chef, Patricia. KXP is their more playful interpretation of the Power Plant staple. Some of the latter's bestsellers, in fact, show up on this new menu.
The Seafood Salad Maki (P260) is the product of that crossover. You'd hardly expect that the morsels of nori-wrapped kani and shrimp would carry worlds of flavor, but they do. Taking inspiration for Japanese and Chinese traditions, Chef Patricia rolls them in panko crumbs, deep-fries then tops them with mango and roe. It comes together on the plate with wasabi, soy balsamic, and mango puree sauces.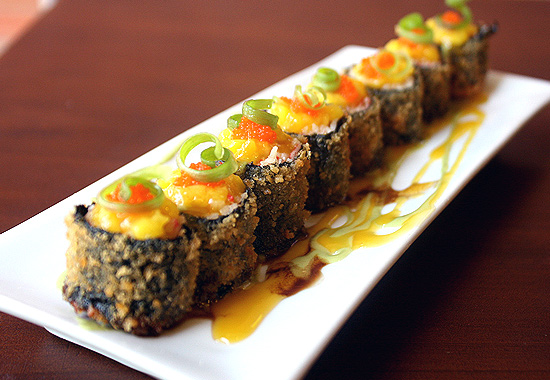 ADVERTISEMENT - CONTINUE READING BELOW
Seafood Salad Maki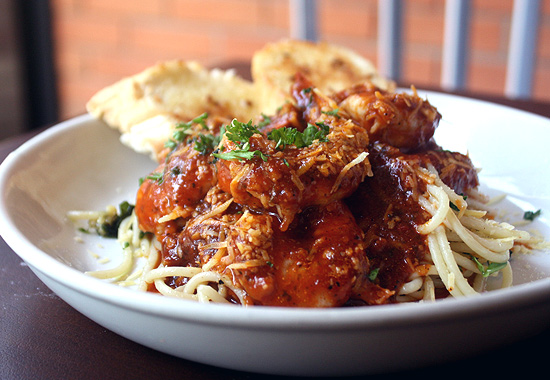 Gamberi Pasta
The journey to the south hasn't made the Gamberi Pasta (P295 to P520) go limp. The precise combination of flavors from fresh tomatoes is as bright as ever and the shrimp on top is just as al dente as the spaghetti it embellishes.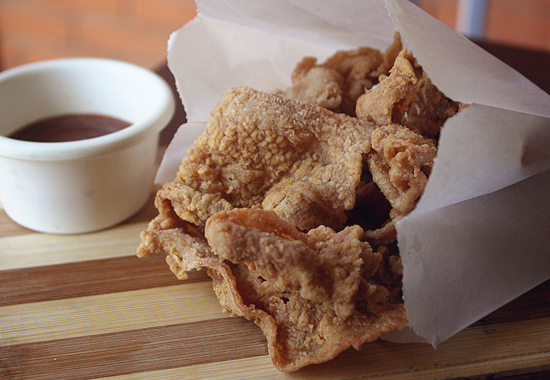 ADVERTISEMENT - CONTINUE READING BELOW
Crunchy Pork Belly Strips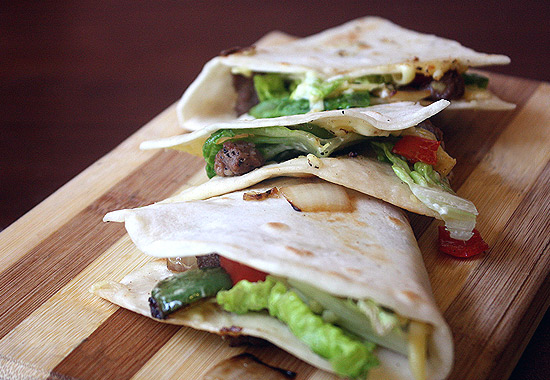 Cheesesteak Fajita Flatbread Sandwich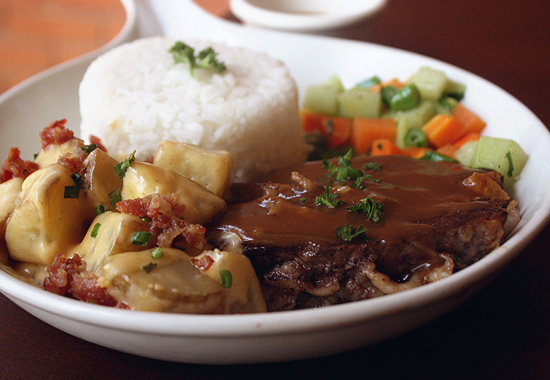 ADVERTISEMENT - CONTINUE READING BELOW
Roast Beef Plate
The dishes are habit-forming in their reliability, but habits you break to develop others. On some days, you'd be longing for sinful promises of the chicharon-like Crunchy Pork Belly Strips (P180); on others, the proficiency of the Cheesesteak Fajita Flatbread Sandwich (P100). The Roast Beef, however, is one gustatory affair that might lead to something unconditional. Beef alternates with thin sheets of glorious fat that keeps the meat flavorful and moist; it pulls apart so effortlessly that chewing almost seems unnecessary. It's KXP's specialty and they know to flaunt it: on a plate with cheesy potatoes, rice, and mixed vegetables (P350), in a baguette (P250), with macaroni and cheese (P350).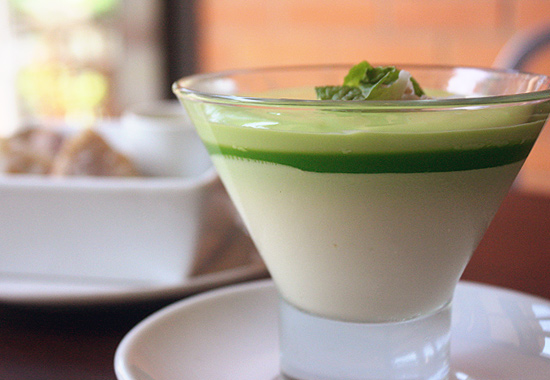 ADVERTISEMENT - CONTINUE READING BELOW
Buco Pandan Panna Cotta (P100)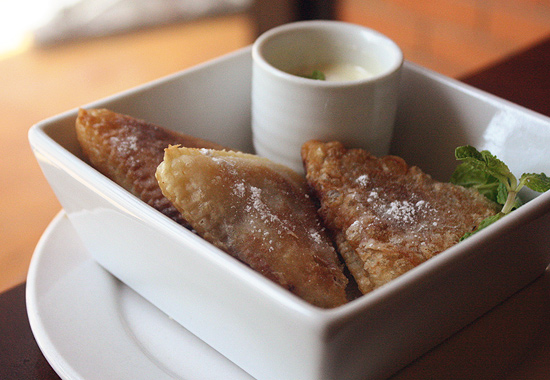 Blueberry Cream Cheese Hand Pie
Chef Patricia's background in pastry shows in her hand pies, the perfect finish to a hearty meal. In the Blueberry Cream Cheese (P195), rather pocket-sized versions of cheesecake, the phyllo is so thin and crisp that it only punctuates the tart of the filling. Taken with coffee, you have an ideal afternoon.
ADVERTISEMENT - CONTINUE READING BELOW
Carlo was right when he said it's hard to put a finger on their cuisine. When asked what kind of food is in that curiously named KXP restaurant, you'd probably fumble. "You know, good...normal." It doesn't really need further explanation than that, but if you put a label on this type of cuisine, it would probably be everyday good food-that's really just delicious.
Share this story with your friends!
---
Help us make Spot.ph better!
Take the short survey
Load More Stories