A-WON
2/F Commercenter, Commerce Avenue corner Filinvest Avenue, Filinvest City, Muntinlupa City
Contact: 246-9069
Open daily from 11 a.m. to 10 p.m.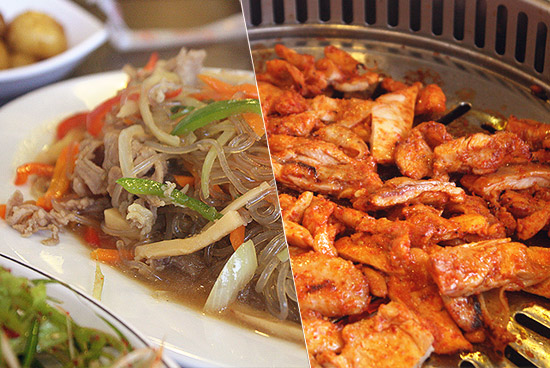 (SPOT.ph) Owner Ruth Kim serves water in the same plastic pitcher featuring the stickered faces of Korean stars, like every other Korean barbecue in Manila. The water comes from a pretty floral dispenser in a corner, unassuming and inconspicuous, but it alludes to the type of food and service that sets A-WON apart.
The dispenser has nine filters inside. Nine. Ruth, whose family used to own a huge restaurant in South Korea, has a sensitive palate and she's particular right down to the taste of water-which, in A-WON, is crisp, cool, and light.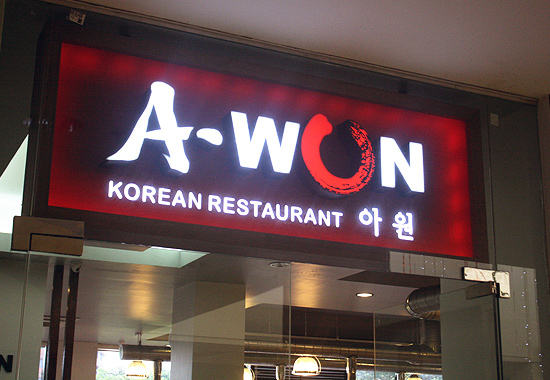 ADVERTISEMENT - CONTINUE READING BELOW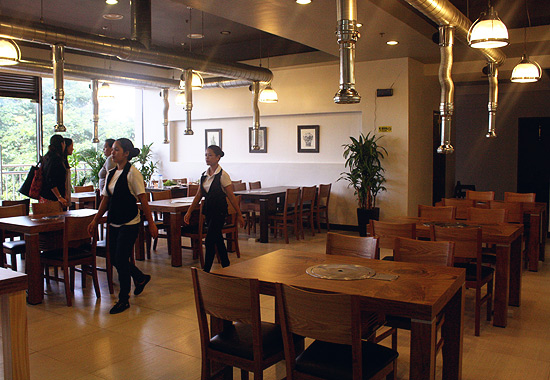 The food is all they need to attract and sustain customers.
The details make this Korean restaurant stand out. The grill is fired up with charcoal, a mix of palm and coconut from Davao, which, according to Ruth, develops better flavor. "It's difficult to control charcoal compared to gas, but this is really the traditional way," she says.
Ruth is so committed to this style that when a typhoon made palm unavailable, she herself drove to Batangas to buy the shells and had them burned into charcoal. The smokiness it paints on the meat is subtle and fragrant, like an additional ingredient.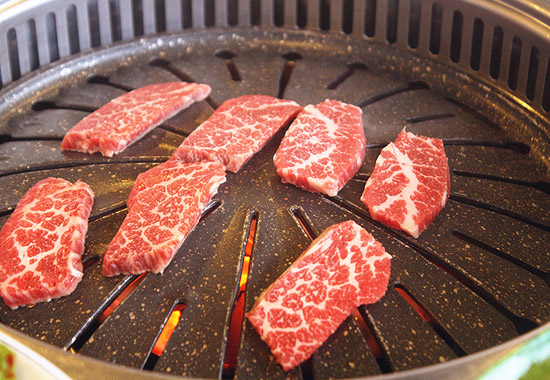 ADVERTISEMENT - CONTINUE READING BELOW
Recommended Videos
Observe the fat melt into juicy nothingness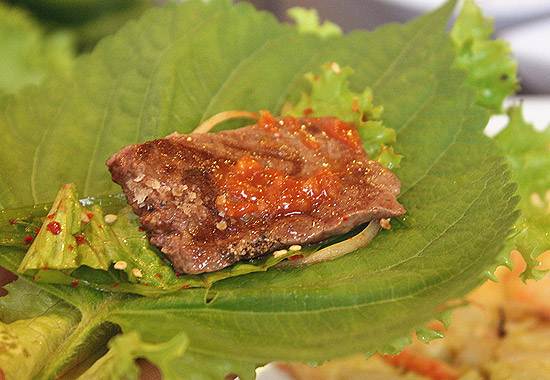 A sample bite
Using charcoal requires other adjustments in cooking. For instance, A-WON uses a special copper grill tray. "You can only buy it in two stores in Korea," says Ruth. Copper heats quickly so it's best with meats that take longer to cook, like the bone-in Saeng-galbi (P750) or beef ribs.
Customers can choose to cook their own orders, but opt for the servers in this case. They have a special technique to cut around the bone, releasing the most flavorful part of the meat. The regular grill is effective for the boneless version, Kkotsal (P950), which is cooked quickly for that spot-on succulence.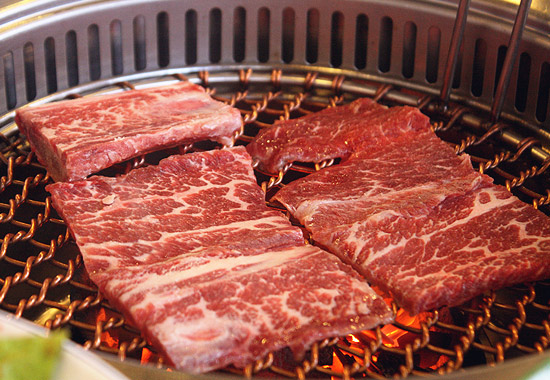 ADVERTISEMENT - CONTINUE READING BELOW
Saeng Galbi
The meats come out in platters, white strings racing through bright ruby slabs of beef. A-WON sources their beef from the US, and it's served with no seasoning, bolstered by the smorgasbord of banchan or simply with a quick dip in sea salt ("never iodized!" says Ruth) and pepper.
Ruth advises to wrap the beef, a bit of rice, a swipe of gochujang, and pajeori or green onion salad with a double layer of the milder Korean sesame leaf and lettuce. The little package has to be big enough for just one bite to really get that well-rounded flavor.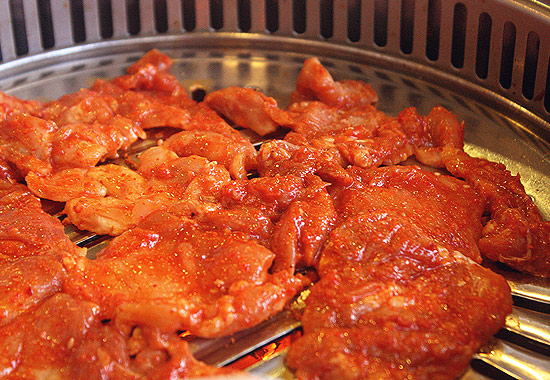 Observe-the red hue is only a hint of the heat in the Buldak Galbi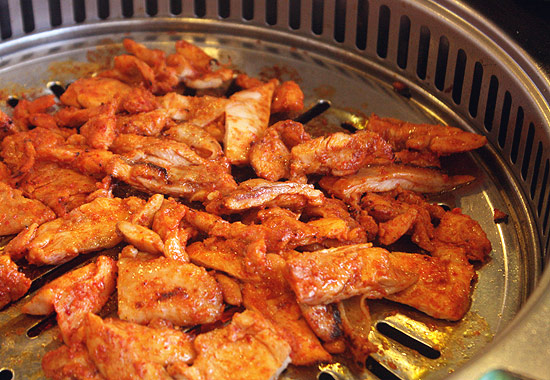 ADVERTISEMENT - CONTINUE READING BELOW
Mildly sweet Daweji-galbi
Some of their meats are prepped and seasoned. The Buldak Galbi (P350) means "fire" in Korea, but they had to tame it down to a good, warm spark. It's intensely flavored nonetheless and using boneless thighs just guarantees a more profound flavor. The Dwaeji-galbi (P350) is their signature marinade on pork ribs. It's slightly sweet, with that charcoal really showing up in the profile.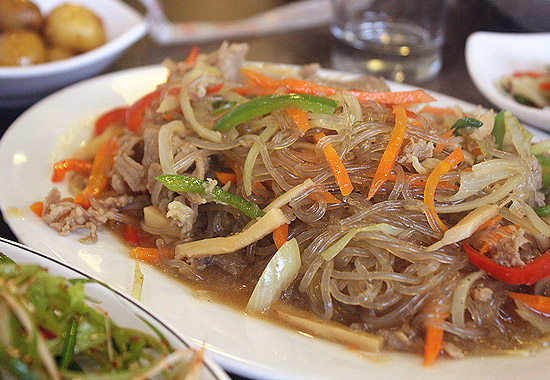 Japchae (P300)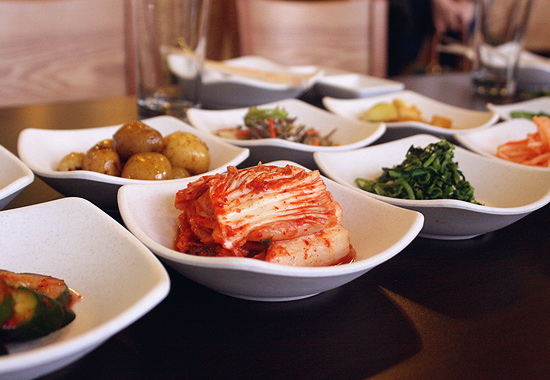 ADVERTISEMENT - CONTINUE READING BELOW
Banchan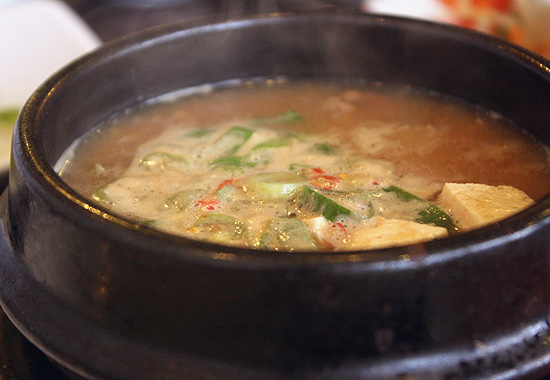 The complementary miso soup
Of their side dishes, the Haemul Pajeon (P400) steals the spotlight. Instead of that muddled flour flavor that many other versions are guilty of, A-WON puts more seafood and spring onions than batter to great effect-texture, flavor, satisfaction.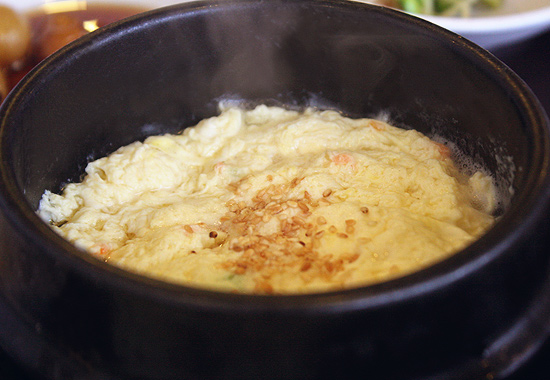 Gyeran Jimm
The Gyeran Jimm (P150) puts steamed eggs on an entirely new pedestal. Scrambled to the fluffiest variety; each bite is an onion-flavored piece of heaven.
ADVERTISEMENT - CONTINUE READING BELOW
Except for that flowery water dispenser, A-WON is a stark white and brown. That's because all the flair is in the flavor.
Share this story with your friends!
---
Help us make Spot.ph better!
Take the short survey
Load More Stories