10 Great Wines Under P1,000 to Bring to a Party
'Tis the season to enjoy a toast or two...and maybe more without breaking the bank.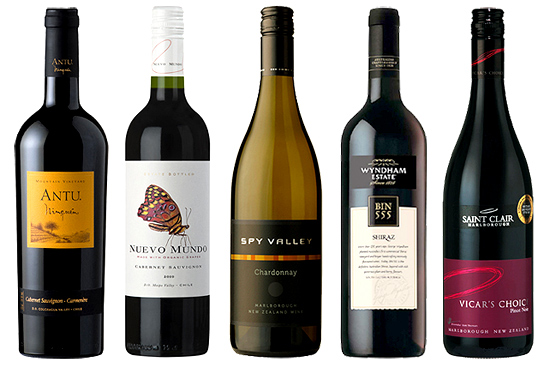 (SPOT.ph) December is upon us and faster than you can say "Happy New Year," you are suddenly faced with a month-long calendar chock-a-block with boozy BYOB Christmas fests. As party guests go, you probably fall under one of two types: a) The one who knows exactly what to bring the host with appropriate budget in mind; and b) The one who's always calling friends at the last minute in desperate search of gift-giving guidance with absolutely no budgetary clue (especially when it comes to invitations that read like "BYOB" or "potluck").
'Tis the season to be social indeed and, as such, to devastate your hard-earned Christmas bonus, too. But fret not. We're here to be helpful no matter which party-goer type you are, as one can never go wrong attending a jolly social gathering with a good ol' bottle of vino in hand. The best part? These 10 picks won't break the bank.
Also read:
Fake It Like You Know It: The SPOT.ph Guide to Appreciating Wine
20 Holiday Wines Under P600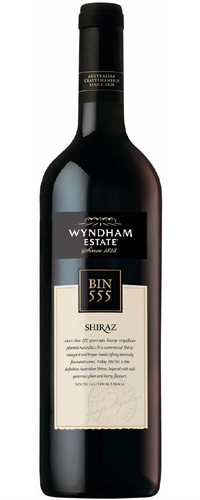 Perfect for: A sit-down dinner
Award-winning, full-bodied, and intense, the Wyndham Estate Shiraz 2012 is a Southeastern Aussie gem of a red which rides on its bold plummy and ripe berry flavors. Take this bottle of sophisticated libation with you and you're all set for a swish sit-down dinner party among gourmands (preferably involving steak or a simmering rich stew). Of course you'll have to ask the foodie host if he or she is serving red meat to make this BYOB work its magic.
ADVERTISEMENT - CONTINUE READING BELOW
Price: P770
Available at Rustan's Supermarket. Click here for a list of branches.

Perfect for: A gathering with your earth-loving pals
Christmas is synonymous with both giving and unfortunately, unhealthy eating. So what better way to toast to your health and the season than with a sip of organic goodness? Try the Chilean Nuevo Mundo Sauvignon Blanc 2013 made with organic grapes, which your planet-saving yogi pals will more than appreciate. Being kind to your body and to the planet never tasted so good. Cheers!
Price: P725
Available at Healthy Options. Click here for a list of branches.

Perfect for: A small dinner party
You know those intimate chatty dinner parties with long-time friends that are fueled by flowing alcohol, endless trips down memory lane, and crazy shenanigans? This cheeky monkey is just your ticket! Whether you're drunk before, during, or after dinner, this bottle of tropical Monkey Bay Sauvignon Blanc fruitiness (which hails from Marlborough, New Zealand), is the perfect heady weapon to arm yourself with. Tip: It's best paired with chicken and seafood dishes.
Price: P783
Available at Rustan's Supermarket. Click here for a list of branches.

Perfect for: An office shindig
Impress the boss and your more "mature" colleagues with Ninquén Antu. Even if you're not an expert on grape varietals, tannins, or bouquets, this 70% Cabernet Sauvignon, 30% Carmenère deep ruby red elixir is definitely going to be a conversation piece at your stiffer-than-most assemblage of office characters. Set the tone and arrive prepared with a mini speech. Start them off with this: "Sophisticated with complex aromas of resh ripe currant and black berries surrounded by touches of mocha and spice. Flavours [sic] are focused on a rich, vibrant core of ripe blackberry, plums, and spice. Balanced and deep, well-structured too, ending with a lingering, complex finish." But don't blame us if they start throwing finger food at you.
ADVERTISEMENT - CONTINUE READING BELOW
Price: P980
Available at Ralph's Wines & Spirits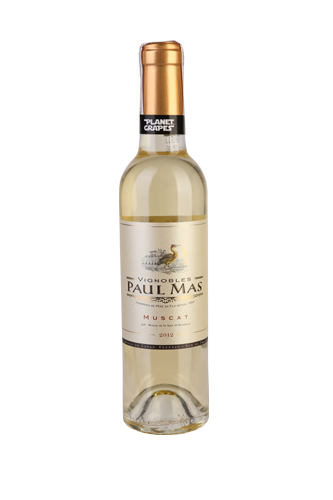 Perfect for: An extra special festivity
If there's going to be mulled wine, eggnog, and all manner of  festive libations, then you must surely take it upon yourself to bring a sweet dessert wine to complete the seasonal offerings. Enter the Paul Mas Muscat AOP St Jean 2012 from Languedoc, France. Seductively aromatic with notes of honey, sweet tamarind, candied fruit, and delicate flowers, this divine wine is medium-sweet on the palate, with a long finish-perfect for sweet or slightly spicy dishes. Serve chilled.
Price: P950
Available at Planet Grapes, McKinley Hill, Taguig City

Perfect for: A fancy get-together
Wine and cheese night? A good gift to bring your host is the Chain of Ponds Grave's Gate Shiraz. One-hundred percent Shiraz and deep cherry red, its aromas of redcurrant, fresh raspberries, and black olive balanced by plums, hints of mulberry, and cedar-y spice are such a treat. This Shiraz is rich and lively on the palate, displaying primarily red fruits with hints of white pepper and blueberry.
Price: P995
Available at Ralph's Wines & Spirits
Perfect for: A prayer meeting turned holiday dinner
Saint Clair Vicar's Choice Pinot Noir-the name alone is sure to elicit a raised eyebrow here and a giggle there! Bring this to your Church group's Christmas party (all in good fun) so your goody-two-shoe friends can loosen up over sips of rich and savory cherry, and raspberry flavors  enhanced by hints of redcurrant.
Price: P975
Available at Ralph's Wines & Spirits
ADVERTISEMENT - CONTINUE READING BELOW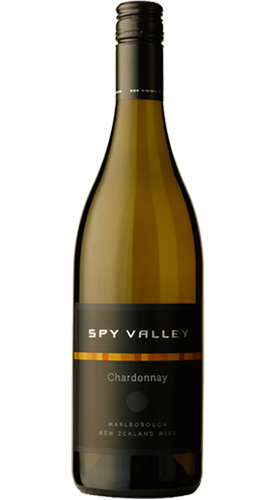 Perfect for: An afternoon bonding session
The Spy Valley Satellite Chardonnay 2013 from Marlborough, New Zealand, is a fail-safe bottle of good delish fun no matter the crowd. Figgy, citrusy, and peachy all at once, this wonderful summery sip of heaven is just the bottle to bring to a midday or mid-afternoon all girlie-girl affair filled with chismis and laughs.
Price: P956
Available at Rustan's Supermarket. Click here for a list of branches.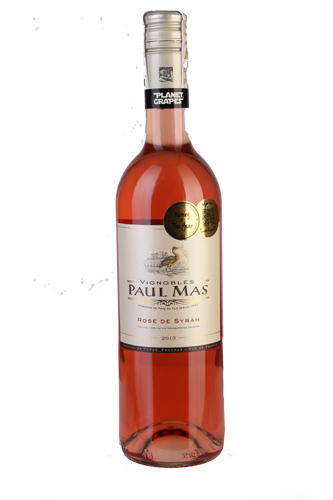 Perfect for: Ladies' night
More often than not, it's the ladies who gravitate towards a nice sweet rosé, so if there's going to be a gaggle of girls, creamy pastas, cheeses, and desserts, make sure you have with you the rich, fruity, and well-balanced Paul Mas de Syrah Rosé 2013 from Languedoc, France. Your girlfriends will adore its pretty cherry pink color as well as the sweet aroma hinting at cherries, toffee, and soft candied fruit notes. Tip: This is the perfect summer wine but in the Philippines, that's pretty much all the time!
Price: P750
Available at Planet Grapes, McKinley Hill, Taguig City

Perfect for: A feast with the family
If your family demands a full-on festive turkey feast on the 25th, the Wente Morning Fog Chardonnay will certainly be enjoyed by all. Besides its rather cool name, this crisp and fruity white chardonnay is the perfect wine pairing for the Christmas-y flavors of the white turkey meat, stuffing, and cranberry sauce. Its flavors deliciously mingle green apple and tropical fruits with a subtle oak, cinnamon, and vanilla from barrel-aging. Composed of 97% Chardonnay and 3% Gewürztraminer, this delivers a medium-long, refreshing finish.
ADVERTISEMENT - CONTINUE READING BELOW
Price: P825
Available at Ralph's Wines & Spirits
Also read:
Fake It Like You Know It: The SPOT.ph Guide to Appreciating Wine
20 Holiday Wines Under P600
Load More Stories