9 More New Places to Eat at UP Town Center
UP Town Center's food crawl has been expanded.
(SPOT.ph) A little over a year ago, we wrote about eight (of 26) new restaurants in the then newly opened UP Town Center at Katipunan Avenue, Quezon City. Now that list, though no less desirable, needs an update. Ayala Land's 7.4-hectare project has finally moved on to Phase 2, and that could only mean one thing: There's so much more eating to be done.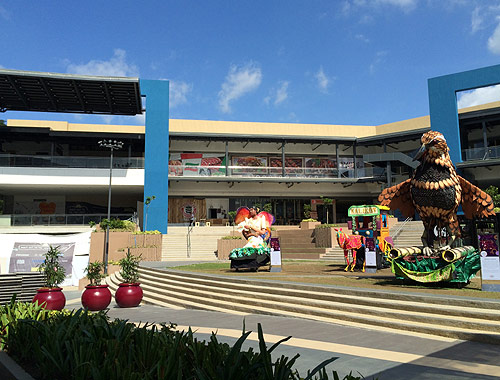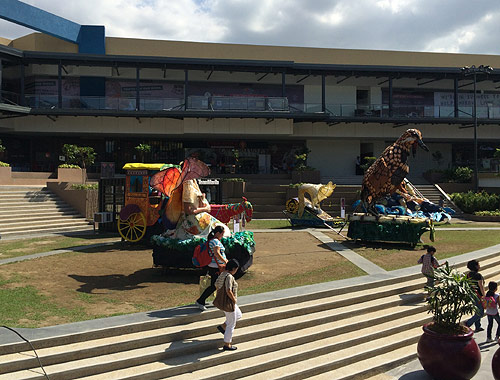 ADVERTISEMENT - CONTINUE READING BELOW
More are coming...
Also read:
8 New Places to Eat at UP Town Center
New Restaurant Alert: Skull and Bones at UP Town Center, Quezon City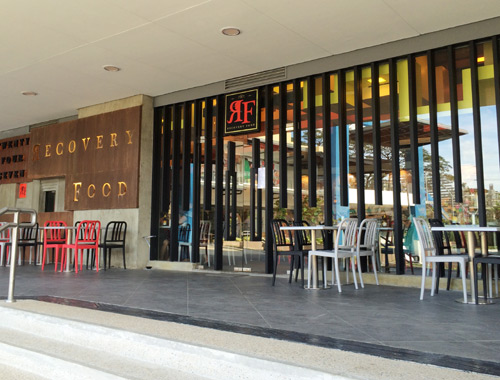 CONTINUE READING BELOW
Recommended Videos
If it's true that third time's the charm, then this may very well be the best branch of the no-frills 24-hour eatery. Their take on comfort food veers away from the usual: quirky enough to pique interest, yet straightforward to build habits. Hangovers aren't required to appreciate the bestselling S.S.T. or Spicy Sweet Tuyo (P180), which you should enjoy with an extra helping of Talangka Rice (P35). In fact, everything tastes even more amazing when all your mental faculties are intact. Your everyday Mamou experience just got closer.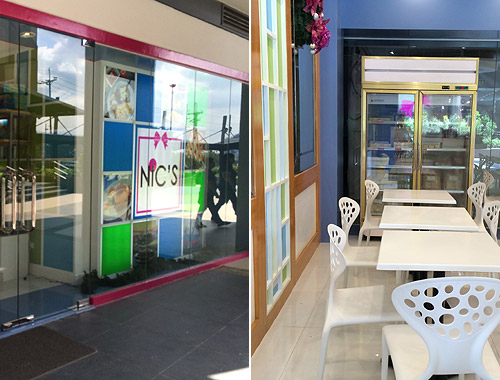 ADVERTISEMENT - CONTINUE READING BELOW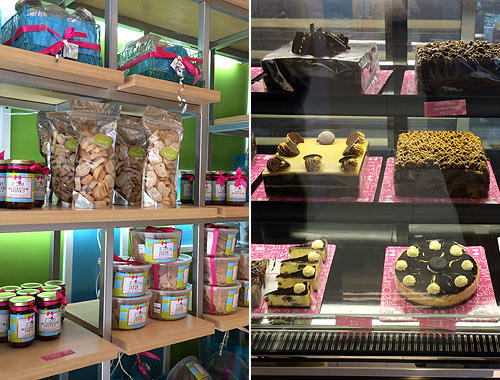 Nic's
Upon entry, Nic's consumes your senses with the sight and smell of fish-the delicious kind. Smoky, peppery, spicy. The entrance is a scene of jars and bags on shelves. Just a few of the bottles that caught our eye are Mushroom Capers Milkfish (P275), Parmesan Pimiento Melt (P350), Seven Herb Cheese (P195), all of which goes perfectly with the utterly thin and flavorful Parmesan Wheat Crisps (P295). You could check for yourself. Nic's is generous with the samples, from their chocolate fudge bars to their biscuits.
Further in is a small café that offers finger food, soups and sandwiches, breakfast, and mains. Go with the pastas, which demonstrate proper use of their bottled toppings. The Spicy Tuna Capers (P195) makes your taste buds tingle with just the right amount of tanginess and spice. Wash it down with a glass of refreshing Lemon Smoothie (P115).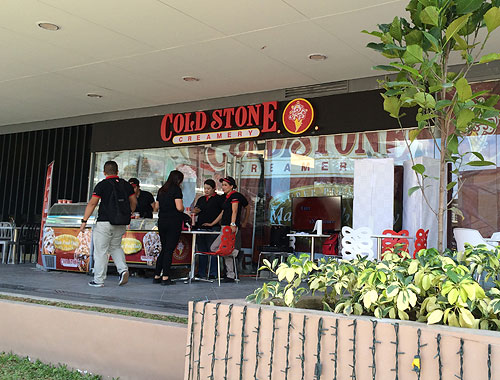 ADVERTISEMENT - CONTINUE READING BELOW
According to a study conducted in Harvard University (yes, they also study ice cream!), there are over 11.5 million permutations from Cold Stone Creamery's collection of flavors and toppings. If you're still eating your way through all of that, then here's another branch to help you with that delectable journey.
The staff at the UP Town Center branch is unusually convivial. Could it be the sugar rush? You can hear them meters away bursting into song. Perhaps they're extra excited about their Germanchokolatekake (P180)?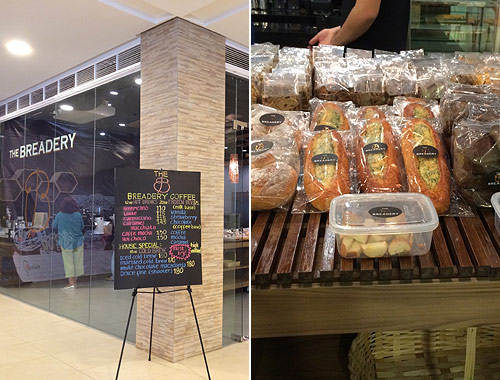 The Breadery
The table near the entrance is like a delicious lure. It's covered to the edges with plastic bags of fresh bakes. There's one intriguing loaf with a generous smear of yellow down the middle that turns out to be their interpretation of garlic bread (P80), slightly hollowed in the center but refilled with a river of Parmesan. Dark brown chignons reveal themselves as chocolate bread (P160/pack) with a gooey chocolate filling. Another type of bun is sprinkled with powdered sugar and speckled with cranberries (P110/pack).
ADVERTISEMENT - CONTINUE READING BELOW
The Breadery also puts emphasis on their coffee. They have classic Americano (P110) and Latte (P115), but try the house specials. There's the invigorating Marbled Cold Brew (P170); the Dolce Fine (P180), which is a jolt of a shot; and the luxurious White Chocolate Macadamia (P180).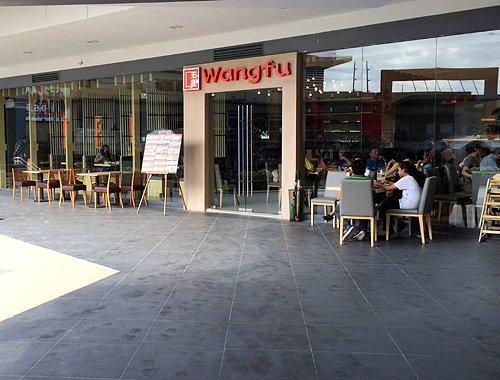 Wang Fu Chinese Bistro
Actor Richard Yap may have reached the pinnacle of success as the stern-yet-sweet boss, "Ser Chief," in Be Careful with My Heart, but it was his stint as the successful restaurateur, Papa Chen, in My Binondo Girl that gave him his big break. In a case of art imitating life, the business-minded actor (and now also recording artist) opened Wang Fu on Tomas Morato in 2013, peddling classic Chinese-Singaporean fare. Like the flagship, the UP Town Center branch quickly attracted crowds. It could be star power or the unlimited buffets that the restaurant seasonally offers. Either way, you know you should be getting the Hainanese Chicken (P168).
ADVERTISEMENT - CONTINUE READING BELOW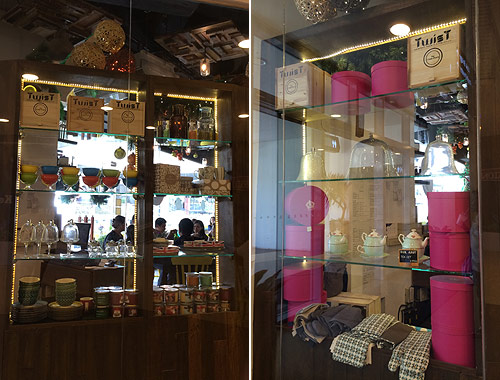 The Clean Plate by Twist
Twist is a restaurant that takes a novel approach to classic comfort food. Its original location was in the POS Building on Tomas Morato, but the owners shut it down to focus on the new Il Terrazzo branch that opened just in December. However, fans of their unique cuisine would find themselves enthralled further at their kitschy corner in UP Town Center: The Clean Plate. Chef CJ Lim is giving organic food renewed interest. The young chef shies away from labels so customers wouldn't misinterpret healthy eats as bland. Instead, he highlights the use of fresh and naturally farmed ingredients.
The Filipino Style Tulingan (P305), which is carried over from Twist, erases any negative connotation on healthier cuisine. The portions are quite small, but the mix of capers and tomatoes presents big and bold flavors.
The Clean Plate also has a deli and gift shop section for cool and quirky takeaways.
ADVERTISEMENT - CONTINUE READING BELOW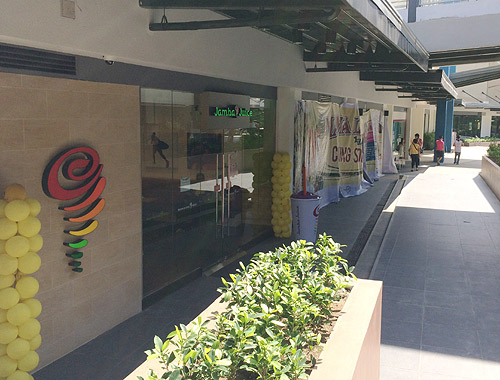 Jamba Juice
At this point, we just have to say it: Is an introduction really necessary? In this tropical climate, smoothies are always welcome wherever we can get it, but if we can get it from Jamba Juice, then all the better. Remember to order the ones from their Secret Menu-just to keep your palates surprised.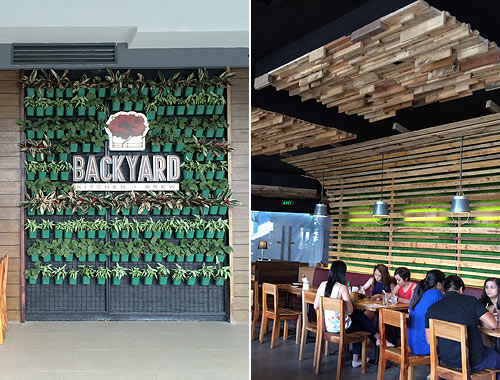 ADVERTISEMENT - CONTINUE READING BELOW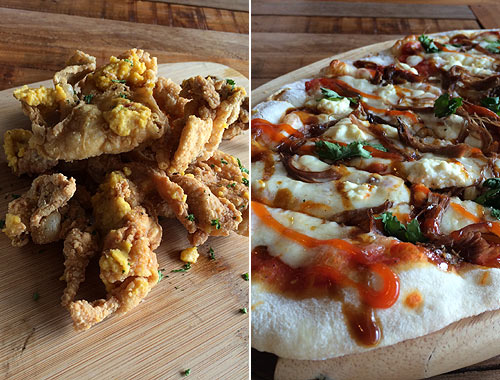 Backyard Manila
Trust laidback chef Edward Bugia to come up with a restaurant that mimics the feeling of eating at a friend's backyard-that is, if your friend's backyard is lined with wood with dangling installations made of license plates. The menu is only a single page-if you don't count the list of beverages-a medley of updated comfort food that the good chef is renowned for.
The Salted Egg Chicken Skin (P205) is a sinful taste of heaven. Large sheets of chicken skin fried and painted with salted egg that's more rich than salty. A sprinkle of greens gives it some refinement, but it's the side of vinegar that really perks up every crackling bite. The kitchen reuses this appetizer for a flatbread, but leave it as is. If you must have your ultra-thin pizza, try the Duck Flakes and Sriracha (P255). Looks-wise, it doesn't boast too much of the hearty poultry, but with the drizzle of sriracha, the impressive narrowness of the crust, everything comes in perfect proportions.
ADVERTISEMENT - CONTINUE READING BELOW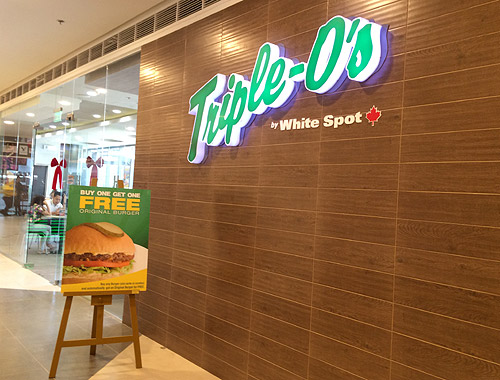 One of Canada's bestselling burgers has reached Quezon City. If you haven't made it to any of Triple-O's other branches, it might be good to know that this smorgasboard of a sandwich uses only the best beef from Canada, a country known for its livestock. The term "triple-O" actually comes from its parent restaurant, White Spot. It used to be a sauce-a seemingly simple mix of mayonnaise and relish-that received such a wide following that it spawned its own burger franchise. Test it out with the basic Original with Cheese (P240), which highlights all the good and right parts of the burger.
Other restaurants to look forward to: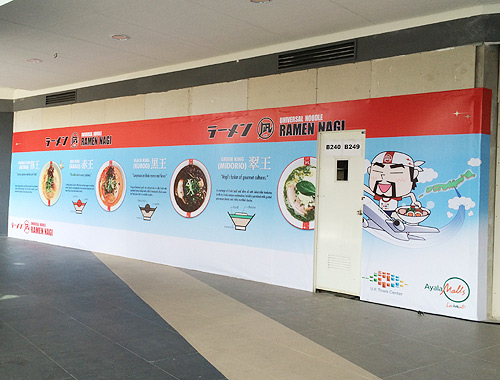 ADVERTISEMENT - CONTINUE READING BELOW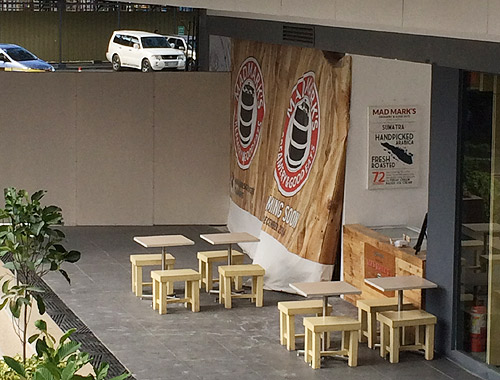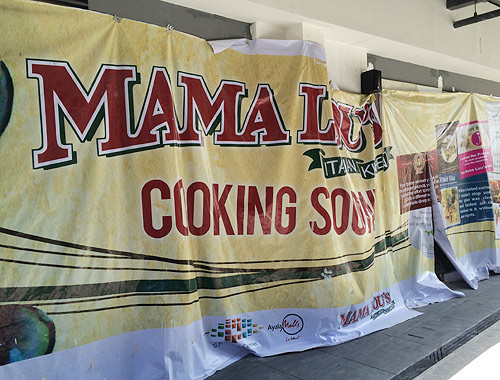 Mama Lou's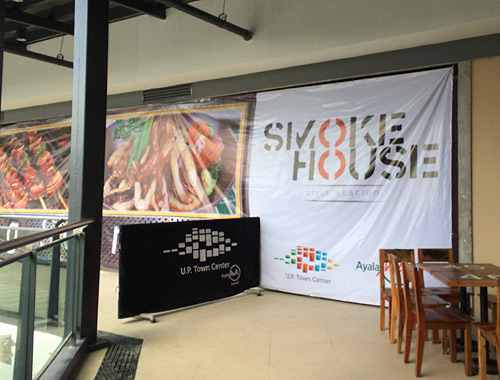 ADVERTISEMENT - CONTINUE READING BELOW
Smokehouse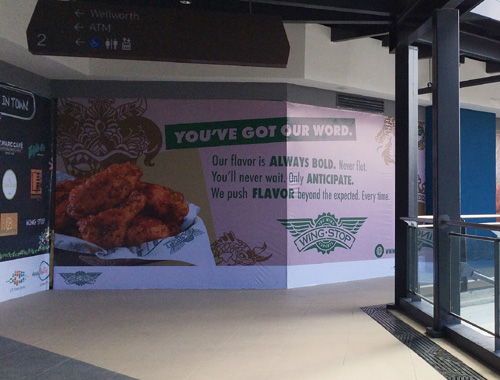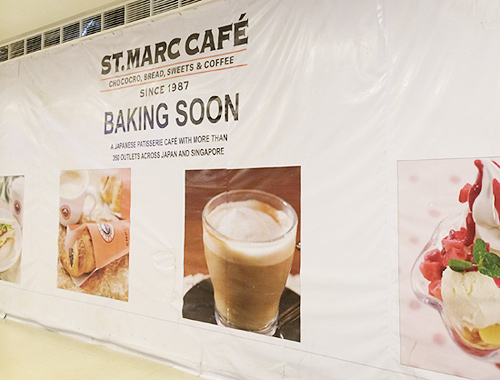 Your guide to thriving in
this
strange new world.
Share this story with your friends!
---
Help us make Spot.ph better!
Take the short survey
Load More Stories