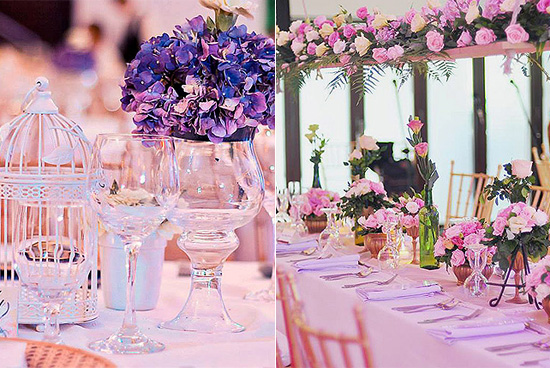 (SPOT.ph) In case you've never noticed, the number of guests suddenly balloons some time between the drive from the ceremony to the reception. We don't judge here. Food is an important highlight of any celebration, and for some guests, good gastronomic satisfaction is the only token they need. We're only telling couples to be prepared with this kind of outcome by getting a really good caterer that can be the highlight of the reception.
Here are 10 value-for-money wedding packages that not only satisfy you and your guests' appetites, they also cater to your budget and your theme.
Note: This list focuses on catering packages that get you the most bang for your buck, and may or may not necessarily be cheap. This list is not ranked.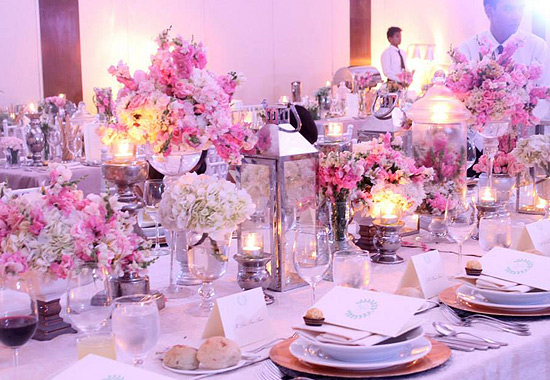 Bizu Catering Studio
First Midland Building, 109 Gamboa Street, Legazpi Village, Makati City
Contact: 845-0590, 845-0591, 845-0592, 845-0593, 0906-245-7984, 0927-663-7455; catering-concierge@bizugroupe.com
www.bizupatisserie.com
ADVERTISEMENT - CONTINUE READING BELOW
Serving savvy sweet creations and comforting dishes in contemporary French-inspired spaces, Bizu is one of the most sought-after caterers because of their remarkable restaurant reputation. Their packages come in themes, making it easier for couples to achieve a beautiful ambiance for their reception. Some of these themes are "Provence" for a French rustic wedding feast, "Cote d'Azur" for a summer seaside affair, and "Paris" for a sophisticated black-tie gathering. With their gorgeous tablescapes, you can save money on an event stylist.
The packages also come with complete party amenities and services, such as Tiffany chairs, tables, stylish décor, wait staff, and chef and bar services. Bizu guarantees a cohesive and memorable setup from appetizers to centerpieces.
Must-tries: Caramelized Apples with Brie on Croute, Baby Potatoes with Sour Cream, Bacon and Chives, 10-hour Roast Beef, Gateaux
Rate: Packages start at P235,000 (150 pax)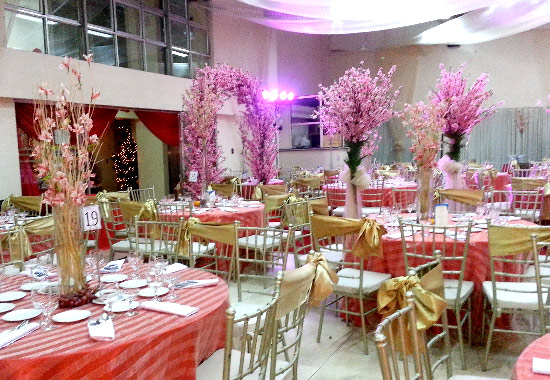 Albergus Catering
16 Capitol Hills Drive, Old Balara, Diliman, Quezon City
Contact: 931-3663; reservations@alberguscatering.com
www.albergus.com
CONTINUE READING BELOW
Recommended Videos
In the business for almost four decades, Albergus Catering has established a reputation for delivering quality food and customer service. Their wedding packages are tailor-fit for romantic affairs that will be remembered for no-fail party dishes, such as their signature slow-roasted US beef belly. Aside from a carving station, which adds a special touch to any gathering, their packages also include tables and chairs, and reception décor. They even have their own events space located in Diliman, Quezon City, which makes putting together your wedding reception a lot easier.
Must-tries: Spicy Basil Beef, Baked Almond Crusted Salmon, Grilled Beef Tenderloin Peppered Steak, Cassava Cheesy Squares
Rate: Packages start at P122,000 (150 pax) or P650/head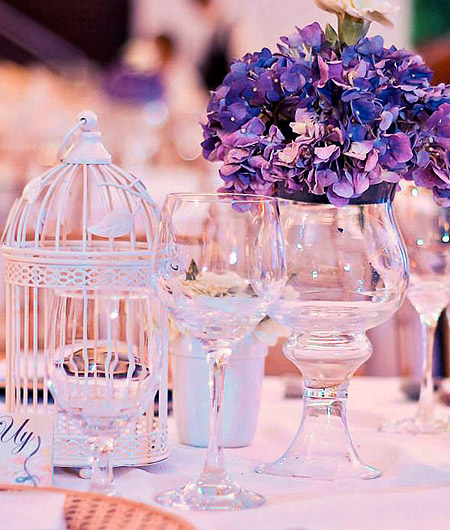 Purpledish Catering
G/F Cocoon Boutique Hotel, Scout Tobias corner Scout Rallos Street, Quezon City
Contact: 887-0104, 843-4423, 0925-678-7753; purpledishteam@gmail.com
www.purpledishgroup.com
Purpledish Catering offers two menu sets for weddings: The Standard Menu features refreshing takes on both Western and Asian dishes, while the Filipino Menu presents Pinoy all-time favorites. Both sets offer a wide selection, from tempting appetizers to filling main dishes. Purpledish focuses on delivering quality food service, while ensuring that the rest of the reception needs are addressed through tasteful event styling. They've partnered with styling team Stylento to make sure that their events are as much of a treat for the eyes as they are for the taste buds.
ADVERTISEMENT - CONTINUE READING BELOW
Must-tries: Asian Chicken Salad, 10-hour Slow-roast US Beef Belly, Chicken Stuffed Ragu, Walnut Brownies
Rate: Packages start at P150,000 (150 pax)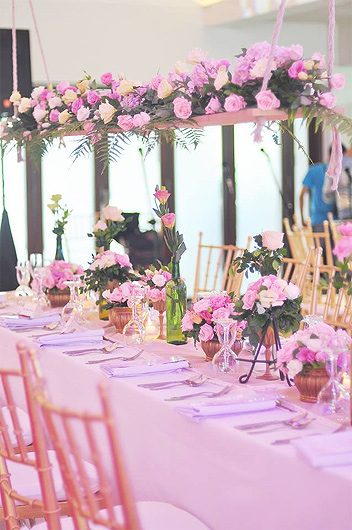 Queensland Catering
Sicily Street, CAA Road, Citadella Village, Las Piñas City
Contact: 820-7223, 826-7791, 828-7340 to 41; queenslandcatering@gmail.com
Click here for their Facebook page
Queensland Catering makes sure that every wedding reception is a sweet one with their personal approach to styling a couple's affair and their diverse menu that comes in very affordable packages. The team is flexible to whatever their customers' thematic requirements are, customizing their sets to fit the situation. From no-fail continental dishes to fine Filipino treats, the wide range of dishes may seem daunting at first, but think of it as having more options to really simulate the motif of the reception.
Must-tries: Asian Beef Noodles, Chicken Flambe, Lasagna
Rate: Packages start at P50,000 (150 pax)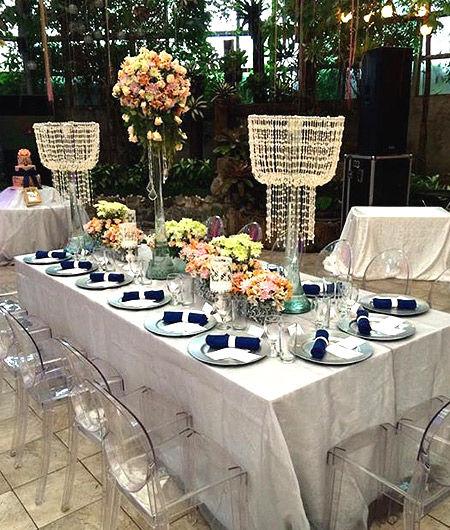 ADVERTISEMENT - CONTINUE READING BELOW
Richgold Weddings
2/F Jardin de Zenaida, 34 Sergeant Esguerra Avenue, Barangay South Triangle, Quezon City
Contact: 415-6887; 0917-800-1707; enca77@hotmail.com
www.richgoldweddings.com
Richgold Weddings offers marrying couples with all-inclusive catering services. From sumptuous dishes to essential party needs, Richgold has the solution. Their tasty entrees include chicken parmigiana, Italian beef stew, and glazed ham with honey bourbon glaze, among many others, set against an elegant and stylish backdrop.
Must-tries: Clam Chowder, Grilled Cream Dory with Mango Salsa, Potato Gratin, Slice of Beef Au Jus Sauce, Pork Scallopine
Rate: Packages start at P116,550 (150 pax)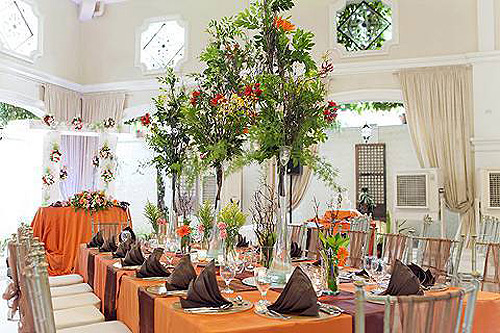 Ilustrado Restaurant
744 Calle Real de Palacio (General Luna Street), Intramuros, Manila
Contact: 527-3674, 527-2345, 527-2345; ilustradorestaurant2013@gmail.com
www.ilustradorestaurant.com.ph
If you're going for traditional, you might want to check out Ilustrado Restaurant. They're known for authentic Spanish-Filipino cuisine, but they have continental dishes, too. Those who see the romance in the historic walls of Intramuros can delight in the fine-dining setup that Ilustrado's event spaces provide. You don't need to do much to create that posh Old-World vibe. From charming courtyards to elegant dining halls, Ilustrado offers a remarkable wedding reception experience with their comprehensive and customizable packages.
ADVERTISEMENT - CONTINUE READING BELOW
Must-tries: Baked Eggplant with Feta Cheese, Canadian Maple Glazed US Baby Back Ribs, Callos Madrilena, Nougat
Rate: Packages start at P120,000+ (150 pax)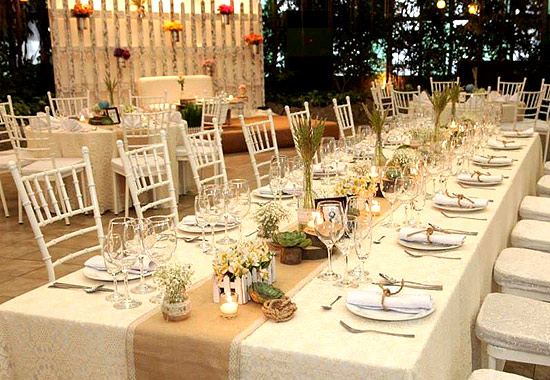 The Posh Caterer
40 Aurora Boulevard corner H. Lozada Street, San Juan City
Contact: 744-1272, 726-9385, 744-0817, 726-9384; 0917-566-8739; theposhcaterer@yahoo.com
www.theposhcaterermanila.com
Aside from a variety of menu options that features a mix of local and international cuisine, The Posh Caterer presents couples with themed wedding packages, allowing them to choose a particular look for their reception. Sweethearts can choose from themes such as Modern Romance, Vintage Chic, Rustic, and Beach. Moreover, they offer personalized styling services for a more unique celebration.
Must-tries: Green Tossed Salad with Vinaigrette and Honey Mustard Dressing, Roasts, Mango Crepe with Whipped Cream, Tiramisu
Rate: Packages range from P145,000 to P206,000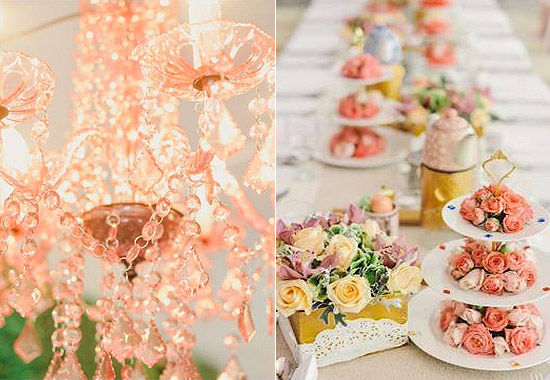 ADVERTISEMENT - CONTINUE READING BELOW
Passion Cooks Catering
Contact: 519-5619, 482-5628, 506-2454, 0923-303-6133, 0917-833-6252; sales@passioncooks.com, passioncooks@yahoo.com
Click here for their Facebook page
Martha Stewart comes to mind when one sees Passion Cooks' stylish tablescapes. Aside from the well-thought-out international menu options, Passion Cooks also makes personalized styling services available for couples to enjoy a complete sensory treat on their wedding day. From the initial meeting to food tasting, mock-up to actual execution, Passion Cooks promises to be with their clients every step of the way-making sure that couples get the best bang for their budget. They even offer customizable packages to suit every wedding reception need.
Must-tries: Bacon and Banana Rolls, Grilled Beef Kebabs, Baked Prawns Thermidor, Lazy Chocolate Cake
Rate: Packages start P160,000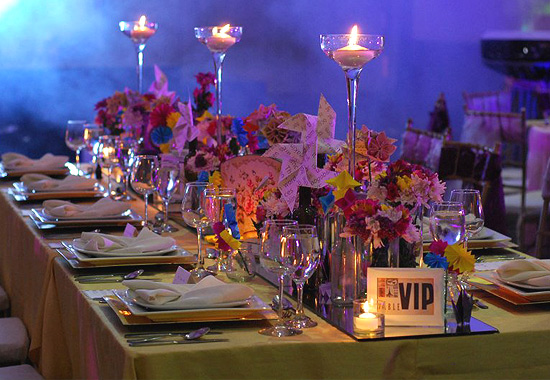 Josiah's Catering
34 East Drive, Marikina Heights, Marikina City
Contact: 941-7032, 934-2163, 934-2163, 934-9252 to 53, 941-7032; 0917-570-2979; info@josiahcatering.com
www.josiahcatering.com
Josiah's over 20-year history has given them enough practice to master delivering quality service during special occasions, particularly weddings. They have developed five different wedding packages that suit any kind of craving and budget. Their elaborate food stations and opulent designs are consistent and impressive, leaving couples with nothing to worry about during the reception. Essential party needs are ultimately covered, all of which go well with their wide array of long-perfected wedding party dishes.
ADVERTISEMENT - CONTINUE READING BELOW
Must-tries: Smoked Ham and Penne Salad, Roast Beef in Red Wine Reduction Sauce, Spitfire Roasted Pork Belly, Mushroom and Walnut Risotto, Mandarin Roasted Chicken, Chocolate Eclair
Rate: Packages start at P150,000 (150 pax)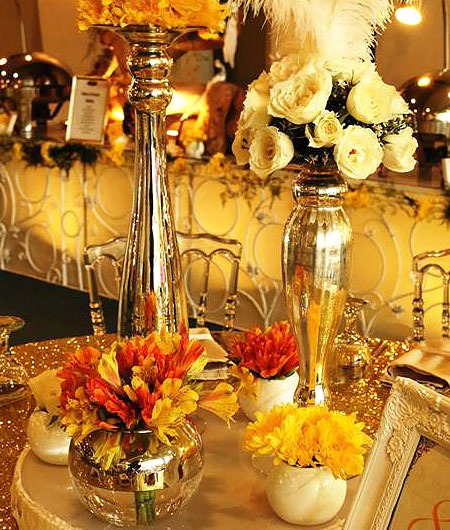 Juan Carlo, The Caterer
24B 11th Jamboree Street, Tomas Morato, Quezon City
Contact: 416-5134, 413-7511, 0917-504-5166; info@juancarlothecaterer.com
www.juancarlothecaterer.com
Juan Carlo, The Caterer is quite the celebrity favorite, having done the weddings of Kyla and Rich Alvarez, Regine Velasquez and Ogie Alcasid, and Carmina Villaroel and Zoren Legaspi. Their wedding packages vary, depending on the cuisine whether it's Chinese, Japanese, Filipino, French, or other international flavors. Aside from offering the best service, Juan Carlo, The Caterer's comprehensive packages present couples with a complete celebratory experience through their food, service, and set-up. With this, it also becomes much more convenient for couples to let Juan Carlo take care of the event styling to best suit the theme-and the food.
ADVERTISEMENT - CONTINUE READING BELOW
Must-tries: Chicken Peking Duck Style, Salisbury Beef Steak, Puerco con Pellejo, Creamy Pumpkin Soup, Parisian Fruit Tartlets
Price available upon request, depending on location.
Photos from Bridalbook.ph and from official Facebook pages
Share this story with your friends!
---
Help us make Spot.ph better!
Take the short survey
Load More Stories