Top 10 Pork Buns in Manila
The best interpretations of this Chinese dim sum favorite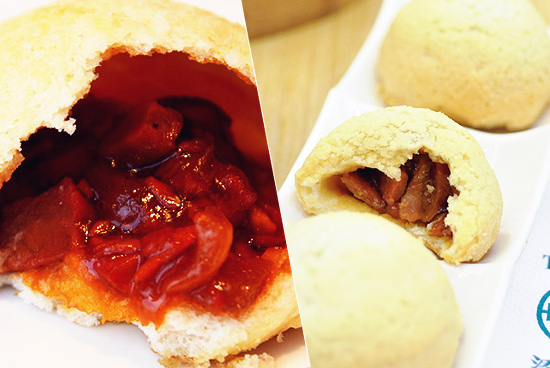 (SPOT.ph) Over the previous year, Manila has witnessed the culinary spotlight shift-from hearty noodle soups and dainty pastries to the humble pork bun. It's a dish that boded easily with the Filipino palate, which is already used to the perennial snacking of hearty, asado-filled siopao from neighborhood kiosks.
But before we go into the new varieties (steamed, baked, toasted), a quick pork-bun education. There are many types, of course. The Cantonese dim sum specialty is Char Siu Bao, which, translated, means "barbecued pork" (char siu) and "bun" (bao). It comes either steamed-which is more familiar to Filipinos-but the baked version, browned and glazed, is quickly invading local consciousness. There's the Gua Bao (var. cua pao), or pork belly bun, which is Taiwanese street food popular for its convenience. Then, there's the Chinoy invention, siopao, which may be filled with variants like asado (stewed pork), chicken, and bola-bola (minced meat). The latter, we decided to feature on a separate list.
ADVERTISEMENT - CONTINUE READING BELOW
With noteworthy pork buns popping up all over the metro, we aimed to hunt down the best ones that are worth the possible poundage. Based on taste, execution, and over-all appeal (which ones would we go back for?), here's a list of pork buns worth sinking your teeth into.
All SPOT.ph Top 10 lists are researched, paid for, tested, and selected by the writers and editors. They are discreetly conducted without any notice made to the restaurants or their owners.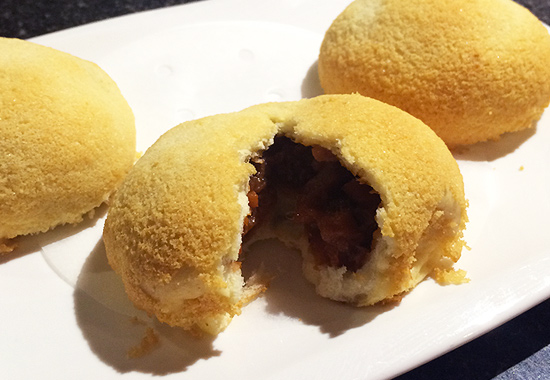 CONTINUE READING BELOW
Recommended Videos
10. Pineapple Asado Bun (P120/three pieces) from The Eight by Choi
Choi Garden's sister restaurant, The Eight By Choi, offers a sweeter-than-normal version of the baked bun. Covered in a flaky pineapple glaze and generously stuffed with saucy sweet-savory pork, this variant will satisfy those with a penchant for the sweet stuff. The flavor is so intense that you will have to share the two other buns on the plate.
ADVERTISEMENT - CONTINUE READING BELOW
The Eight by Choi is at G/F Greenbelt 2, Paseo de Roxas Street corner Esperanza Street, Ayala Center, Makati City (975-8638).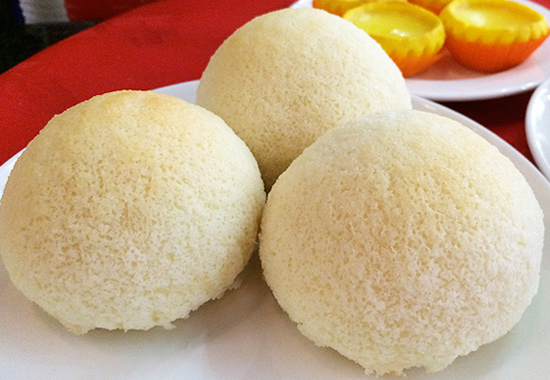 9. Baked Pork Buns (P175/three pieces) from Gloria Maris
Chinese-dining heavyweight Gloria Maris is known for their delectable dim sum and classic, straightforward Chinese specialties. These days, they've got trendy baked pork buns on the menu, too. Light-as-air and chock-full of moist pork, these doughy and crackling domes linger on the slightly sweet side, but manage to hit the spot nonetheless.
Click here for a list of Gloria Maris branches.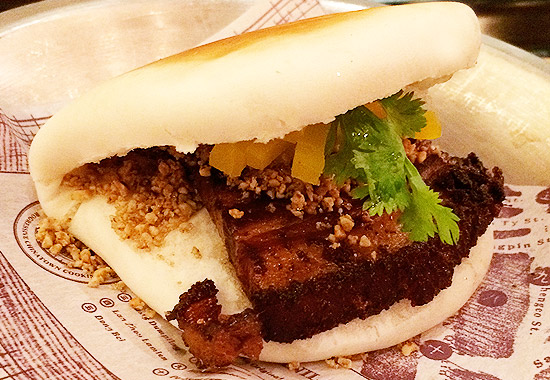 ADVERTISEMENT - CONTINUE READING BELOW
8. Crispy Hong Ba Cua Pao (P170/piece) from Kwong's Provisions
Inspired by San Francisco's famed Mission Street restaurant, Suzy Lee of Spring by Ha Yuan brings us Kwong's Provisions located in the hip Hole in the Wall Food Hall at Century City Mall. Though the ginormous Soft Shell Crab Cua Pao is the draw, the Crispy Hong Ba Cua Pao is also worth trying. Braised pork belly, pickled vegetables, brown sugar, and crushed peanuts are nestled cozily in a soft cua pao bun. It's an interesting play on texture and flavor-the crunch from the peanuts, the sweetness from the sugar, the acidity from the pickled vegetables, and the soft, fatty pork meld beautifully, making this one fun bun.
Kwong's Provisions is located at Hole in the Wall, 4/F Century City Mall, Kalayaan Avenue, Makati City.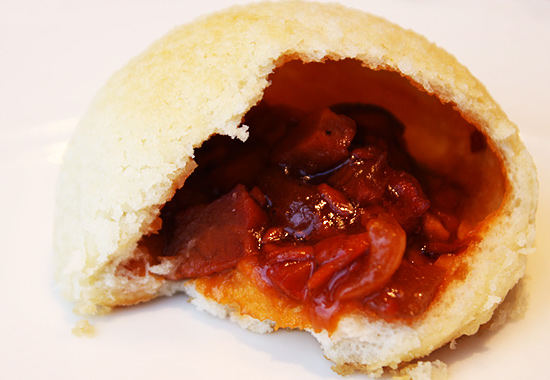 7. Barbecue Pork Bun (P220/three pieces) from Lung Hin
Located on the 44th floor of the Marco Polo Hotel, Lung Hin is a newcomer to Manila's Chinese restaurant scene, and, from the dragon-inspired ceiling installations to the gold-laden dumplings, it defines taipan luxury. Besides the restaurant's gorgeous interiors and sweeping view of the city, their baked pork buns are a notable item on the extensive menu. It's slightly smaller than what we're accustomed to seeing, but each light and fluffy ball is packed with savory-sweet barbecued pork. The size won't leave you wanting for anything else, except maybe another plate.
ADVERTISEMENT - CONTINUE READING BELOW
Lung Hin is at 44/F Marco Polo Ortigas Manila, Meralco Avenue and Sapphire Street, Ortigas Center, Pasig City (720-7777).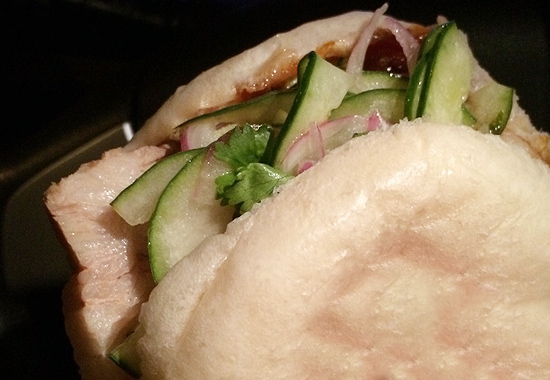 6. Liempo Buns (P330/pair) from Locavore
Chef Mikel Zaguirre's Pinoy gastropub Locavore has become a fast favorite among foodies around the metro, and for good reason. Churning out innovative, delicious dishes has become his specialty, and among them are his Liempo Buns. While the steamed bun isn't as soft and fluffy as we'd like it to be, the liempo belly is stellar. It's soft, succulent, and flavorful, and the pickled cucumber and onions, hoisin, and cilantro vinaigrette give it a refreshing burst of flavor. It's a Chinese steamed bun that's slightly Pinoy, but with a whole lot of character.
Locavore is at 10 Brixton Street, Pasig City (632-9600).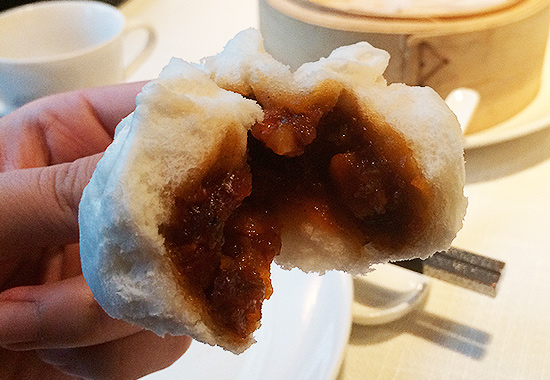 ADVERTISEMENT - CONTINUE READING BELOW
5. Barbecued Pork Buns (P180/three pieces) from Jasmine
The steamed buns at New World Makati's signature Chinese restaurant Jasmine are reminiscent of siopao-only in miniature and with a top that seems like it exploded from a generous amount of barbecued pork. Each steamed bun is white and extremely fluffy, the perfect foil to all that meat. What makes Jasmine's buns stand out is the perfect meat-to-bun ratio and size that makes you want to keep eating.
Jasmine is at 2/F New World Makati Hotel, Esperenza Street corner Makati Avenue, Ayala Center, Makati City (811-68888).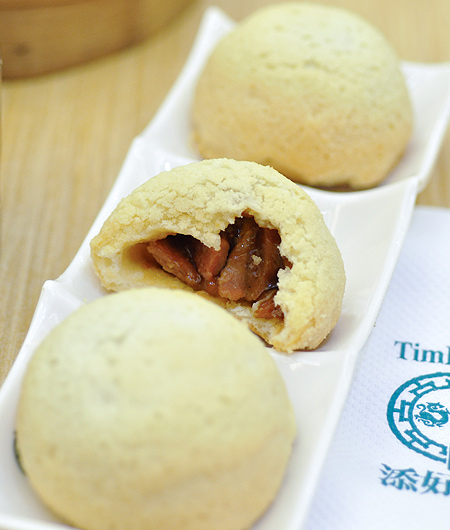 4. Baked BBQ Pork Buns (P145/three pieces) from Tim Ho Wan
Michelin-starred Tim Ho Wan is practically synonymous to baked BBQ pork buns, which is what the humble dim sum joint is most famous for. People are willing to stand in line for hours (not just in Manila, but in other countries, too) if only to get their hands on these golden buns. While their pork buns are absolutely delicious-melt-in-your-mouth, flavorful pork, a thick barbecue sauce, and a lightly flaky, yet soft bun-the bold flavors can sometimes get overwhelming and still seems slightly too sweet for comfort. But that definitely won't stop us from getting another order of buns to-go after dining in.
ADVERTISEMENT - CONTINUE READING BELOW
Tim Ho Wan is at G/F SM Mega Fashion Hall, SM Megamall, EDSA corner Julia Vargas Avenue, Mandaluyong City (470-8836)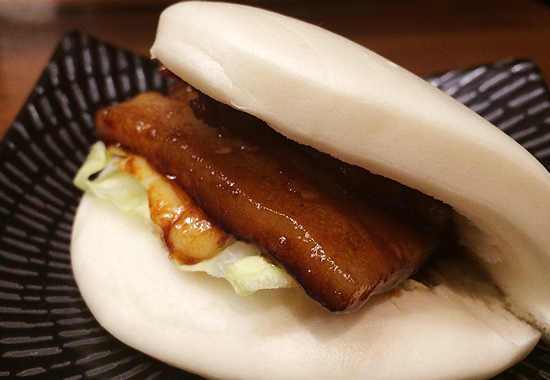 3. Ippudo Pork Bun (P100/piece) from Ippudo
Globally acclaimed ramen house Ippudo is known as one of the best ramen joints in the world. More than just tasty ramen, Ippudo is also known for their pork buns. Pillowy soft bao filled with a succulent braised pork belly slice, Ippudo's original sauce, and lettuce-it's the perfect complement to a steaming hot bowl of ramen. We wouldn't mind it on its own either. It's so impressively simple yet genius. The only downside? Having just one might not be enough. Two isn't, either.
Ippudo is at 3/F Mega Fashion Hall, SM Megamall, EDSA corner Julia Vargas Avenue, Mandaluyomg City (470-1837).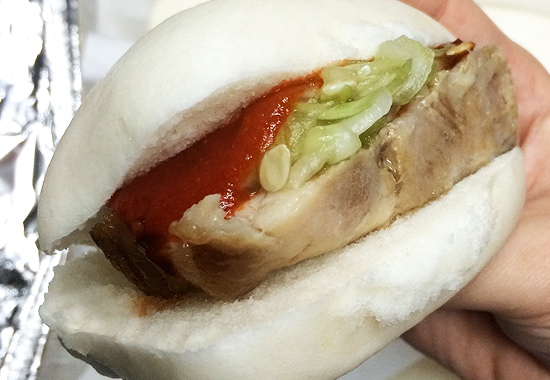 ADVERTISEMENT - CONTINUE READING BELOW
2. Momofuku-Style Pork Buns (P1,000/dozen) from Andy's Good Eats
Inspired by the iconic Momofuku pork buns in the U.S., Andy Huang recreates the David Chang original exceptionally well. Andy's Good Eats began a little over a year ago, and what started as a simple hobby to satisfy an addiction to cooking gadgets turned into a successful home-based business that churns out surprisingly incredible food. Enjoy DIY-fun with his build-your-own pork bun. You'll find slices of tender sous-vide pork belly with lacquered, crackly skin and two rows of fluffy bao buns inside your red Andy's Good Eats insulated bag. There's hoisin sauce, Sriracha, and freshly pickled cucumbers are in there, too. Have fun putting in as little or as much as you'd like. One bite, and you'll think: Momofuku who?
For orders, contact Andy Huang at 0917-525-2072, 0917-815-8631, 897-1676; andysgoodeats@gmail.com. Pick-up is at 3 Hydra Street, Bel-Air III, Makati City.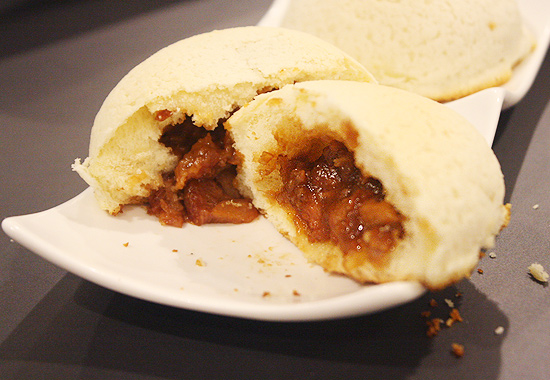 ADVERTISEMENT - CONTINUE READING BELOW
1. Crispy Barbecued Pork Snow Buns (P128/three pieces) from Tuan Tuan
This Chinese brasserie fuses Chinese food with French flair, taking its cue from Miu Garden, a popular restaurant in Vancouver that specializes in Cantonese and Malaysian fare. Before starting off with a bowl of laksa or curry, you'll want an order of the snow buns. Literally snow-white, these buns are soft with a wonderful crunch from the streusel it's topped with. Each one isn't cloying at all, and the tasty char siu filling easily pleases the palate. Having three of these buns in one sitting might not even be enough.
Tuan Tuan is at 3/F SM Mega Fashion Hall, SM Megamall, EDSA corner Julia Vargas Avenue, Mandaluyong City (632-7483).
Share this story with your friends!
---
Help us make Spot.ph better!
Take the short survey
Load More Stories