Latest Japanese Craze: Garlic Cola
We're still not over Vanilla Coke and Pepsi Blue.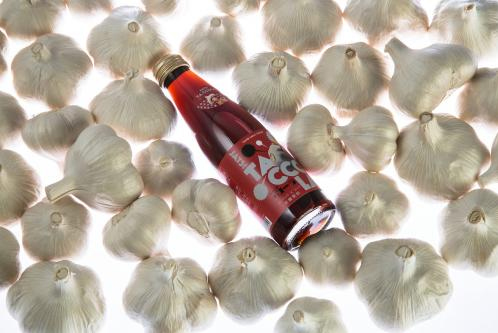 (SPOT.ph) Nope, none of the giant soda companies are touching this. Garlic-flavored soda is an entirely Japanese invention that's all the rage in Japan, according to Neatorama.com.
Jats Takkola is made in Takko in the Aomori Prefecture, also known as the country's "Garlic Town." We suspect that its concoction was a result of the way people always get creative when they have too much of something-in this case, garlic. According to Rocket News 24, the drink is just regular cola with ground cloves: "It's just as bubbly and tasty as normal cola, but you get the pleasant aftertaste of garlic."
ADVERTISEMENT - CONTINUE READING BELOW
But apart from the funky flavor, which we expect takes a bit of getting used to, the soda carries the health benefits of garlic. Rocket News 24 also reports that it stimulates the heart. It might not be ideal for romance, though.
Jats Takkola is priced at 299 yen ($2.50) each or 7,200 yen ($60) for two dozen. Do you dare? For orders, click here.
For more on this story, log on to Rocket News 24 and Neatorama.com.
Recommended Videos
Load More Stories