The 10 Best Things We Ate in February
Noteworthy dishes in this food-filled month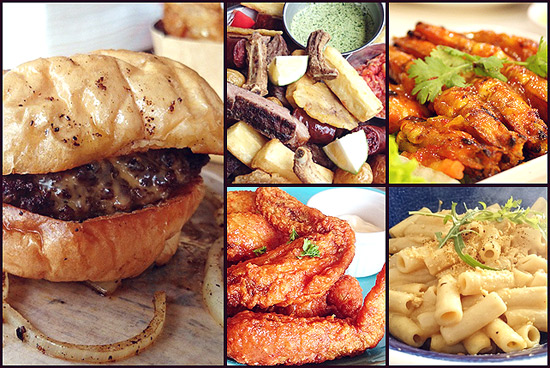 (SPOT.ph) If you didn't already know, here at SPOT.ph, we love food. You need it to live, but we find that there are some dishes that go well past the virtue of necessity. While others content themselves with a deep fryer and the usual salt and pepper, there are some who make-or at least try to make-an art out of it, with delicious displays and even yummier flavors. We believe those that go above and beyond their duty deserve necessary recognition. So here are our top picks among the dishes we ate throughout February.
ADVERTISEMENT - CONTINUE READING BELOW
This list is not ranked.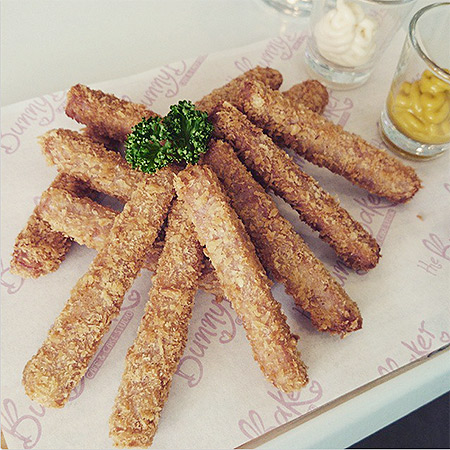 Spam Fries from The Bunny Baker Cafe + Cake Studio
It's so simple that we're hitting our heads against the wall for not thinking about it earlier. Spam sliced into strips, coated with panko crumbs, and deep-fried. That's it. It's a three-step process that resulted in a major ketchup-dipped addiction. We don't want to seem blasphemous or anything, but when we have a plate of this in front of us, we forget that potatoes ever existed. It's only P235.
ADVERTISEMENT - CONTINUE READING BELOW
The Bunny Baker Cafe + Cake Studio is at 3/F Hemady Square, 301 Hemady Street corner E. Rodriguez Sr. Avenue, Quezon City. Read more about it here.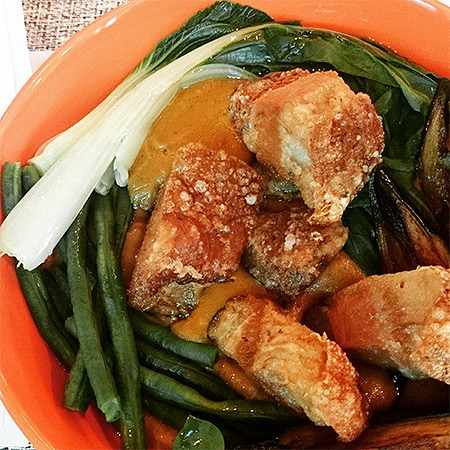 Karnet from Orange Whisk
Bagnet and kare-kare. It feels ridiculous to explain why this dish (P310) tickled our taste buds, but if that gives us a chance to talk about it more, then we're set to rave about this marriage of two Filipino classics. Shall we start with the bubbly, golden skin that gives definition to crunch? The sinew of fat that fortifies the deeply flavored tender pork? The decadent peanut-butter-based cream that paints nothing but a delicious picture into an already inspired dish? The combination of all such wonderful elements? We could even talk about how well it works with rice, but we don't have all day.
ADVERTISEMENT - CONTINUE READING BELOW
Orange Whisk is at 162 Aguirre Avenue, BF Homes, Parañaque City. Read more about it here.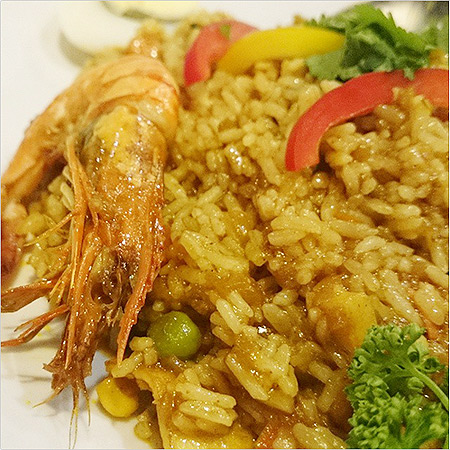 Arroz con Mariscos from Don Andres
Because we try not to dwell on the obvious, we found ourselves in this chicken house smitten with the seafood-rich rice dish. The Arroz con Mariscos (P380) finds itself in the middle of paella and risotto in terms of texture, but just as splendid in terms of flavor. The creamy grains are coated in a spice-heavy Peruvian mix that hints at cumin, turmeric, and paprika. The solitary large mussel and prawn seem slightly underwhelming, but there's more seafood chopped and mixed into the rice. We could eat just this and be happy, but then there's the chicken to think of.
ADVERTISEMENT - CONTINUE READING BELOW
Don Andres is at Courtyard Building, 26 Sergeant Esguerra Street, Quezon City. Read more about it here.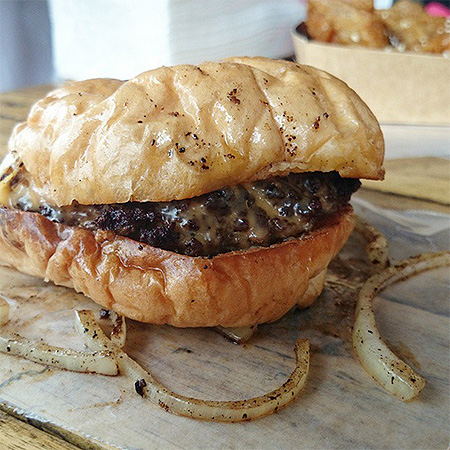 Steamed Burger from Sweet Ecstasy
A brioche bun, caramelized onions, and a patty. Your overloaded burgers would feel ashamed at the flavor that this manages to pack with only a few choice ingredients. The pure beef patty is steamed in a special cabinet, and the entire sandwich is flattened, letting the bun absorb all those magnificent juices from the beef and onions. It's messy, but we welcome all that succulence dripping on our fingers. This. Burger. Is. Pure. Ecstasy. The kind you should totally be hooked on.
ADVERTISEMENT - CONTINUE READING BELOW
Sweet Ecstasy is at 10 Jupiter Street, Makati City. Read more about it here.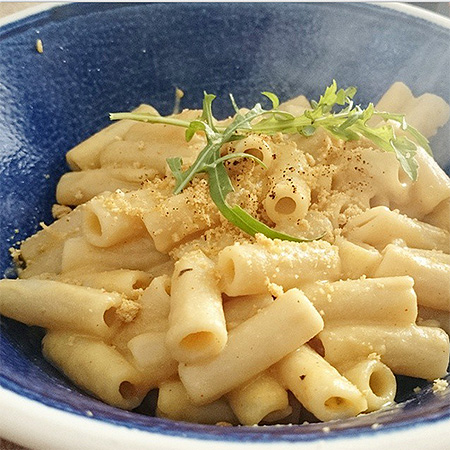 Mac & Geez from SUSI
A macaroni and cheese without actual cheese? Say it ain't so. But it is, and it's great. The vegan world has its own delicious language bridged by alternatives for the meat-loving population to enjoy, and this concoction is one of the successful ones. Instead of dairy, cheese is replicated with a creamy, carrot-based sauce that lathers gentle heat and tanginess onto the soft noodles that you can get gluten-free. It offers a different kind of comfort to this classic comfort food-one that's satisfying yet light.
ADVERTISEMENT - CONTINUE READING BELOW
SUSI is at Burgos Circle, Bonifacio Global City. Read more about it here.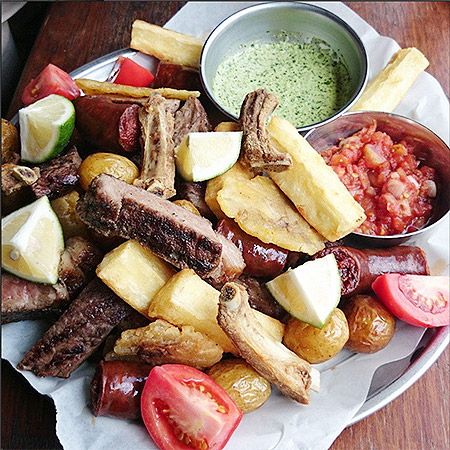 Fritanga at Señor Pollo
This is a deep-fried dream made up of deep-fried crunchy pork ribs, deep-fried wedges of yucca, deep-fried discs of crispy plantains, deep-fried chunks of smoky chorizo, and deep-fried quarters of potato. The only things exempted from the deep fryer are the Angus steaks, which are seared to perfect succulence, and the raw tomatoes, which you'll ignore at first but come to love by the end of such an exceptionally hearty dish. Okay, where's the cerveza?
ADVERTISEMENT - CONTINUE READING BELOW
Available only at the Señor Pollo, Ebro Street, Makati City branch. Read more about it here.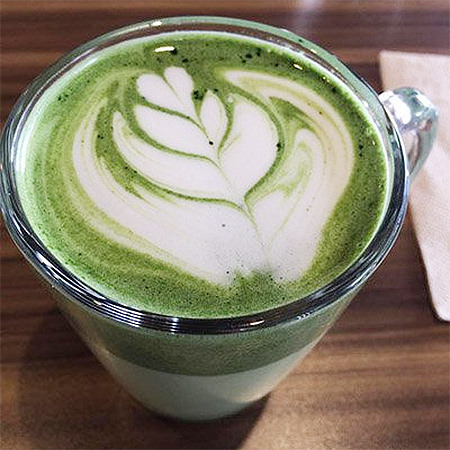 Matcha Latte from Kissako Uji Cafe
This quiet nook in Pioneer Center knows how to impress with their impressive concoctions using matcha or green-tea powder. A favorite is the Matcha Latte, which flaunts a different kind of bittersweetness from the seamless blend of tea and organic milk. There's a touch of earthiness in there, too, which gives our usual cup a novel touch of flavor. Frothy and warm, this drink knows how to make us relaxed in a way no other latte can.
ADVERTISEMENT - CONTINUE READING BELOW
Kissako Uji Cafe is at Pioneer Center, Pioneer Street corner Brixton Street, United Avenue, Pasig City. Read more about it here.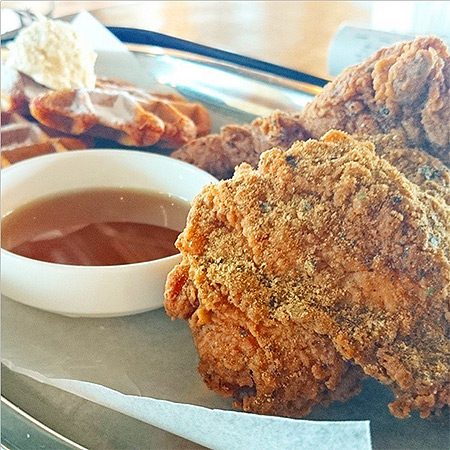 Bad Bird's Fried Chicken
The long cafeteria line could be a ploy for customers to see just how much furious effort is invested in every piece of Bad Bird chicken. The shiny large chickens are taken straight off the fryer and onto to factory line where they get a shower of seasoning and sauce (trust us, the guy who's doing it is so into the process his arms are about to fall off), and a little bit of loving from the choice sides (we prefer the sweet potato waffles). You can choose your heat levels, but the Safe version is enough to understand the kind of in-your-face flavor they're trying to convey.
ADVERTISEMENT - CONTINUE READING BELOW
Bad Bird is at Hole-in-the-Wall, 5/F Century City Mall, Kalayaan Avenue, Makati City. Read more about it here.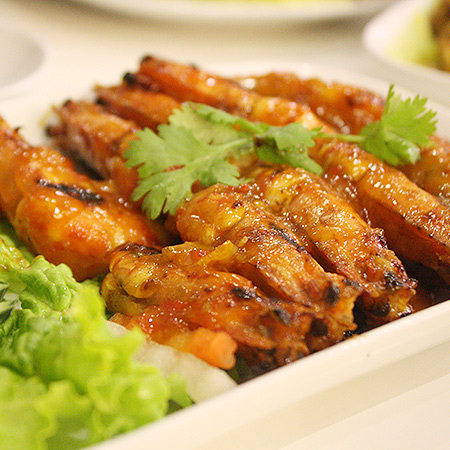 Ba Noi's Tom Nuong
You love the pho, you love the spring rolls, you love the banh mi (seriously, you're crazy if you don't), but you have to give a little more love to the other items on the menu because this Vietnamese kitchen does so well in so many other dishes. Case in point: the Tom Nuong. Two rows of large shrimps dressed in smoky grill marks and a sauce that's fashionably red sitting in unassumingly as you skip it for the more established part on the menu. The flavor seeps well past the shell, and you can bolster it further with a quick blend of salt, pepper, and lime.
ADVERTISEMENT - CONTINUE READING BELOW
Ba Noi's has branches at Estancia Mall, Capitol Commons, Pasig City; UP Town Center, Katipunan Avenue, Quezon City; Perea Street, Makati City. Read more about it here.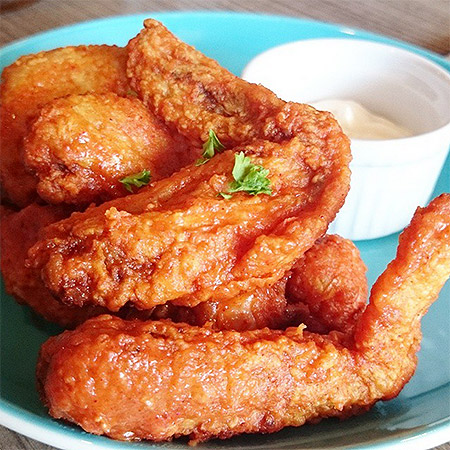 Tomahawk's Buffalo Wings
The house of pork chop won't make you cry with absurdly spicy wings. Theirs, zingy as that bright orange hue looks, expresses the most delicious kind of heat: distinct, bold, but definitely not overwhelming. The wings themselves are equal proportions of flesh and bone, setting up just the right stage for flavor. This is a no-water-required, no-sharing kind of wings, because the flavors are only enough that you can't get enough of them.
ADVERTISEMENT - CONTINUE READING BELOW
Tomahawk Chops and Grill is at 56-A East Capitol Drive, Kapitolyo, Pasig City. Read more about it here.
Load More Stories