10 Must-try South American Restaurants in Manila
We threw in eateries featuring other Latin American cuisines, too.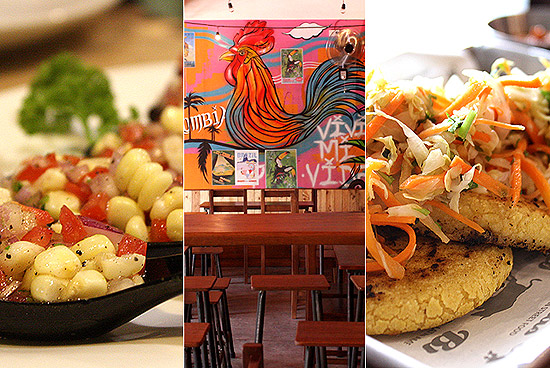 (SPOT.ph) South American food isn't difficult to adapt to. There's rice, bread, a lot of grilling, a lot of meat, and loud, bold flavors. We're actually surprised that it's picking up steam only now. Back then, it was all only just tacos, burritos, and the occasional gringas, with anything more "exotic" relegated as an overlooked menu item. But in the past few years, the local comprehension of South American food has gotten well past Mexican to embrace neighboring regions like Argentina, Peru, Cuba, and Nicaragua. It's a very exciting time for your taste buds-and we're letting you in on the places around Metro Manila that cross the South American border.
Also read:
10 Cuisines We Need More of in Manila
10 Best Italian Restaurants in Manila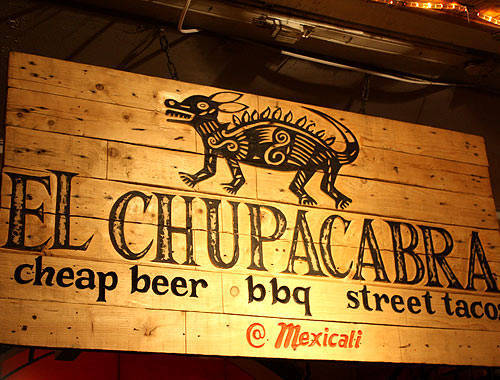 El Chupacabra
Let's just say that this hole-in-the-wall changed the game for this type of cuisine. El Chupacabra, from the same people behind mall-staple Mexicali, took themselves out of commercial establishments and into this tiny little dive where parking and blazing heat (during lunch) are chores everyone's suddenly willing to undertake if only for a taste of the Al Pastor. Back in 2013, El Chupacabra was one of the few to step out of the shadows by installing themselves in the darker corners of the city-keeping faithful to that street-oriented style that makes tacos all the more exciting. Nowadays, many have copied their no-frills, hidden-haunt appeal, but remember that it all began here.
ADVERTISEMENT - CONTINUE READING BELOW
Must-tries: Carne Asada (P95), Cabrito (P150), Barbaco (P125)
El Chupacabra is at 5782 Felipe Street, Makati City. Read about it here.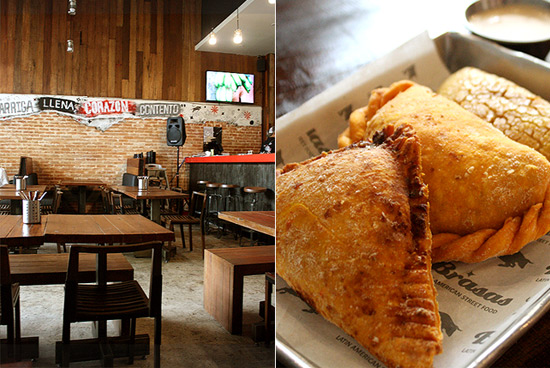 CONTINUE READING BELOW
Recommended Videos
Brasas
Chef Nathaly Montoya's Latin American flair has been invading the city since 2012. The Colombian chef doesn't limit her flavors to just one country: The menu is an assortment of delicacies from Peru, Dominican Republic, Argentina, Columbia, Chile, and Puerto Rico. A trip to Brasas is like dipping your toes in at least one South American country. (In fact, they have an sampler set that represents several all at once.) Each Brasas branch is different, recognizing this region's different-though nonetheless no-frills-style of service. There's one that mimics a cafeteria, and another that's all about the salsa. The one at SM Jazz actually holds seasonal salsa nights.
Must-tries: Empanadas Latinas (P190 to P360), Puspas (P250), Puerco Asado (P240)
Brasas has branches at The Podium, Mandaluyong City; SM North EDSA, Quezon City; SM Aura Premier, Bonifacio Global City; Evia, Las Piñas City. Read about it here.
ADVERTISEMENT - CONTINUE READING BELOW
Taco Chingones
It's not technically a restaurant, but there is no rational way we could exclude Taco Chingones from a list like this. The Mexican food-on-wheels is parked on Algier Street, and it's the place where their authentic filled tortillas served in the most casual, unassuming setup make taco dreams come true. Selecting your taco is a cinch, as simple as choosing everything-four-inch discs with refreshing green salsa, fiery red salsa, limes, and your meat of choice. Or, get the gringas a.k.a. quesadillas. You'll end up just as satisfied.
Taco Chingones is owned by the same folks behind tequila bar, A Toda Madre.
Must-tries: Al Pastos and Lengua Tacos (P50/each)
Taco Chingones is at 5923 Algier Street, Barangay Poblacion, Makati City. Read about it here.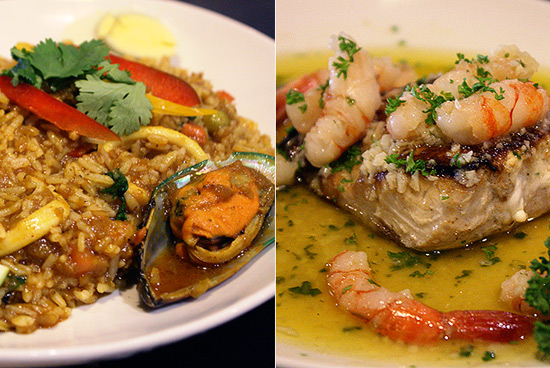 ADVERTISEMENT - CONTINUE READING BELOW
Don Andres
If you have hesitations about Peruvian food, Don Andres will likely change your mind and tempt you into a spice-filled love affair. The chicken is the game-changer: Marinated, seasoned, and roasted, it sounds pretty standard, but it's the spices (that diligently soak down to the bone) that spell the difference. The owners refuse to divulge the secrets-only that they came from Peru, the only type that the Peruvian chef is comfortable using. Familiar fare is made exciting with this kind of seasoning. More than the usual salty and savory, there are complex notes of smokiness, pepperiness, and heat all making themselves known in every bite. Those who love kinilaw will find pleasure in a Peru classic, ceviche.
Must-tries: Pollo a la Brasa (P150 to P650), Ceviche de Pescado (P280), Arroz con Mariscos (P380)
Don Andres is at Courtyard Building, 26 Sergeant Esguerra Street, Quezon City. Read more about it here.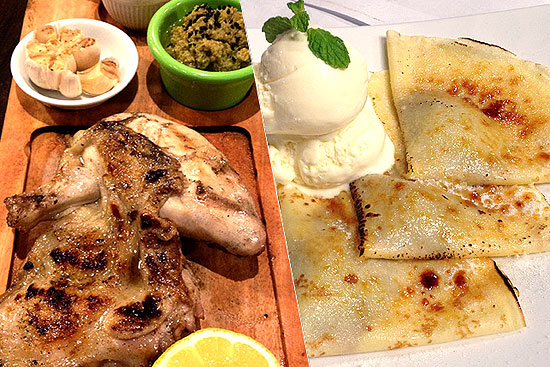 ADVERTISEMENT - CONTINUE READING BELOW
La Cabrera Grillado and Bar
Steaks and unlimited sides? We're already digging Argentine hospitality. This parrilla is one of the most famous franchises in Argentina, and the one in 6750 is the first branch in Asia. A custom grill is where all the magic happens. Owner and chef Gaston Riveira had it patterned after his grandfather's open pit to stay true to tradition, and it's filled with logs of mango wood to infuse a sweetish smoke into their beef (local because of certain Argentine export restrictions). But La Cabrera shows that it's not so much about the meat than it is about the treatment: The steaks here are unresisting when you slice through them, wonderfully seasoned, and impressively moist. The unlimited sides (mashed potatoes, tapenade, peas and corn, pumpkin, and more) plus sausages make your table a delicious fiesta.
Must-tries: Ojo de Bifet (P2,680/500 grams), Asado del Centro (P1,580/500 grams)
La Cabrera is at 6750 Ayala Avenue Business Tower, Glorietta Complex, Ayala Avenue, Makati City. Read more about it here.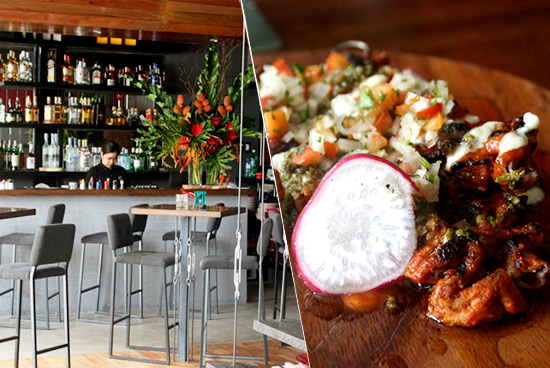 ADVERTISEMENT - CONTINUE READING BELOW
Puñta Manila
Chef Anj Valencerina used to work in a Mexican kitchen, but at this intimate haven in Mandaluyong, she's embraced more South American flavors from Peru, Mexico, Chile, and more. The restaurant itself, which is styled like a lounge, doesn't look like the usual colorful Latin eateries, but the proof is on the plate. Puñta's dishes look so incredibly festive: glistening meats, vibrant salsa, striking sauces on a stage of wooden platforms. Many techniques are employed, but grilling is a Latin favorite. Here, it's all about bright presentations and bold flavors.
Must-tries: Piel de Pollo (P165), Chinchulines (P165), Lo Mejor (P495)
Puñta Manila is at Liberty Center, Shaw Boulevard, Mandaluyong City. Read more about it here.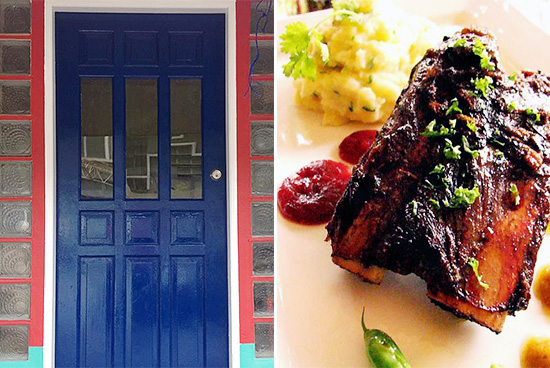 Cocina Juan
This Quezon City staple opened in 2009, back when the local understanding of Latin American food went only as far as Tex-Mex. The menu, admittedly, is largely that, but it takes inspiration from other countries, particularly Nicaragua. Grilling is their special skill, and those smoky meats become art when painted with that zippy chimichurri. Keeping its charm as an unfussy and homey hash house, Cocina Juan's plastic chairs and striking color palette remind us of those festive outdoor barbecues that are tradition in Latin households.
ADVERTISEMENT - CONTINUE READING BELOW
Must-tries: Churrasco de Nicaragua (P359), Rosemary Sofrito (P229)
Cocina Juan is at 100 Maginhawa Street, Teachers Village, Quezon City.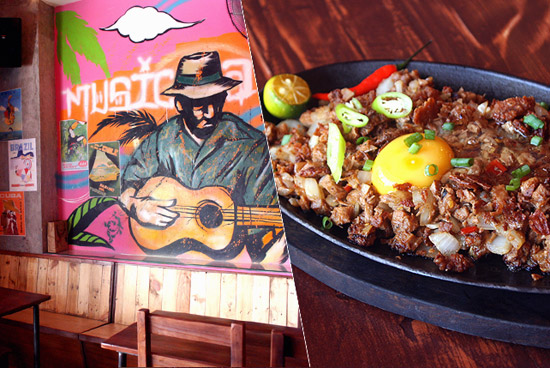 Señor Pollo
We asked owner Daniel Mabanta what makes his chicken Latin, and the million-peso answer was: nothing, really. The spices and the sides give it that ultra festive flair. At Señor Pollo, their chicken-roast or fried-is best complemented by a few servings of their refreshing Latin coleslaw, soft and sweet Plantains, and vivid chimichurri sauce (a gallon of this, please!). The Makati branch even introduced more than the usual tortillas and beans. They have this Pork Milanesa, essentially just pounded and battered pork (a dish that transcends geography), that's really popular in South America. The murals are a must-see: colorful artwork that represents aspects of South American culture.
Must-tries: Fried Chicken (P99 to P255), Roast Chicken (P99 to P255), Wagyu Beef Bacon (P450), Spicy Rice (P36)
Señor Pollo has branches at F7 Building, Scout Rallos Street, Quezon City; and 5767 Ebro Street, Makati City. Read more about it here.
ADVERTISEMENT - CONTINUE READING BELOW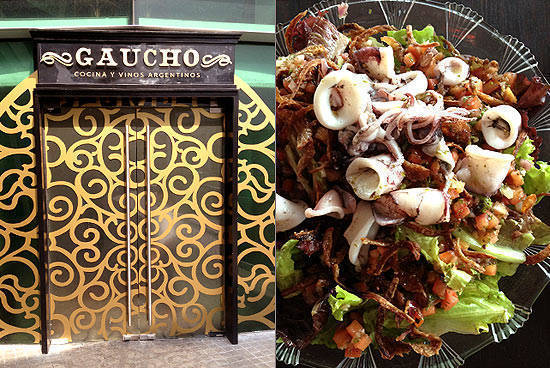 Gaucho Cocina y Vinos Argentinos
At the center of the red and checkered space is the showpiece: a glass-encased pit where you can view the day's fresh roasts. It's also where the deliciously smoky smell is coming from. This Argentine haven at Robinsons Magnolia doesn't just tease you with mouthwatering aromas. It's a full sensorial experience-a mixed-media space that's equal parts rustic and industrial, topped off with a pretty view of the mall's greenery. We appreciate the lengths that Gaucho went to make themselves seem like a Latin getaway in the middle of the city. The menu is meat-heavy, but there's good variety there; ceviche, pimientos rellenos, ensaladas, chorreada, and even fugazetto or the South American answer to pizza.
Must-tries: Yuca Chorreado (P240), Tira de Asado (P390/400 grams)
Gaucho is at 3/F Robinson's Magnolia, Doña Hemady Street corner Aurora Boulevard, Quezon City. Read more about it here.
ADVERTISEMENT - CONTINUE READING BELOW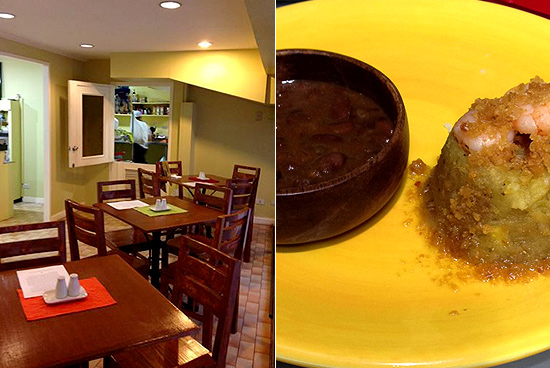 Sofrito
Sofrito is actually a thick, chunky, spice-loaded sauce used in Spanish and Latin American cooking. The name is appropriate for this Makati haunt. Sofrito the restaurant, which peddles exotic Puerto Rican fare, is rustic (this kind of cuisine is best enjoyed home-style), but each forkful from whatever dish you get is immensely flavorful. Puerto Rican food takes inspiration from Europe, Africa, and the US, and these influences can be seen throughout the menu. If you're hesitant, remind yourself that the profiles are similar to corn fritters, croquettes, and bubble and squeak. Mofongo, which is probably the country's most famous dish, is offered in several varieties.
Must-tries: Bolitas de Mofongo (P100/three pieces), Rellenos de Papa (P80)
Sofrito is at G/F LPL Mansion, 122 San Agustin Street, Salcedo Village, Makati City.
SPECIAL MENTION: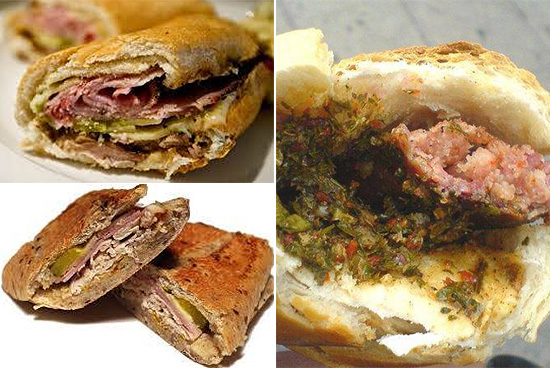 ADVERTISEMENT - CONTINUE READING BELOW
Pepi Cubano
This pick-up sandwich shop is more of a house, but it's where the most delicious Cuban sandwiches are made-at least on this side of the world. You'll understand the significance if you've gotten hungry watching Jon Favreau's sleeper hit, Chef, which had a limited run last year. Originating in Florida (where there's a wide Cuban community), a Cubano features ham, pork, Swiss cheese, and a sharper element like pickles and mustard inside white Cuban bread. It's all eventually flattened by a plancha. Here in Manila, only Pepi Cubano has mastered that art.
Must-tries: Pepi Cubano (P180), Media Noche (P120)
Pepi Cubano is at 1651 Dian Street, Makati City. For orders, contact 0921-293-1784. A minimum order worth P500 is required.
Photos from the official Facebook pages of Cocina Juan, Sofrito, and Pepi Cubano; and SPOT.ph archives
Also read:
10 Cuisines We Need More of in Manila
10 Best Italian Restaurants in Manila
Share this story with your friends!
---
Help us make Spot.ph better!
Take the short survey
Load More Stories