SPOT.ph Roundup: Local Wines and Liqueurs To Try
Local libations and indigenous fruits get the gourmet upgrade.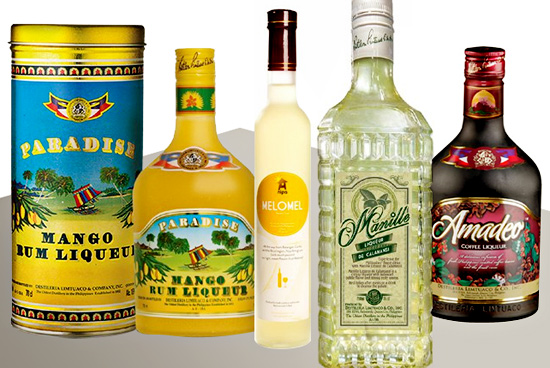 (SPOT.ph) For the past several years, a groundswell of innovation has taken over local distillers and new entrepreneurs, yielding a harvest of upgraded-at times even uplifted-liqueurs and wines.
On the one hand, these drinks aren't exactly a Filipino thing, at least in the way they're approached in the West. On the other hand, we are a culture that loves alcohol, with the customs of tagay and the long, if unrecorded, history of native libations that have gone undeveloped or unnoticed for generations.
A better approach would be to examine the fruit our islands produce-and of course, the spirits they can create. When it comes to the food, we'll see if we can go beyond the usual pulutan and maybe discover that some of these vintages actually go well with a main course or with dessert-pairing them, of course, with local dishes and ingredients. Maybe then we can begin to develop our own vocabulary and palate for the drinks we've always known and see where they can take us.
This list is not ranked.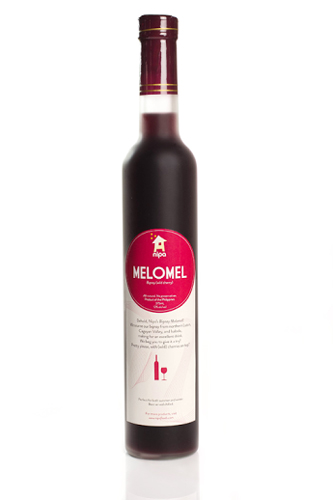 ADVERTISEMENT - CONTINUE READING BELOW
Melomel Bignay: Honeyed Fruit
A mead infused with fruit is called a melomel, and Nipa Foods has combined local fruit with their mead to create inventive melomels. For one, bignay is a wild cherry that grows in the Philippines, Taiwan, and Japan. The tart and astringent fruit grows in many provinces, and its cultivation as a fruit for wine-making enjoys the support of the Bureau for Agricultural Research.
The acid from the bignay and the sweet from the mead makes this melomel a great pair with another Pinoy classic: lechon. The pork's sweetness complements the honey, the bignay's tartness will add dimension to the fat, while the herbs and spices will fill the spaces in between.
Available at 375 ml at P475. Click here to order.

Manille Liqueur de Dalandan: A Citrusy Buzz
In early 2014, collaboration between Destileria Limtuaco and Stephanie Zubiri resulted in Manille Liqueur de Calamansi, a citrus digestif that had the distinctive tang of calamansi. The drink proved to be a popular choice among locals and foreigners alike, but it was the Dalandan version, released in December, that sold out of stores quicker than you could say, "Cheers."
CONTINUE READING BELOW
Recommended Videos
You can enjoy Manille Liqueur de Dalandan in several ways. Either have it on the rocks or mixed with soda water, or as a companion to seafood dishes, like prawns pan-fried in garlic butter, chili crab, or grilled tanigue.
Available in 750 ml at P400 in major supermarkets and retail outlets. Click here for inquiries.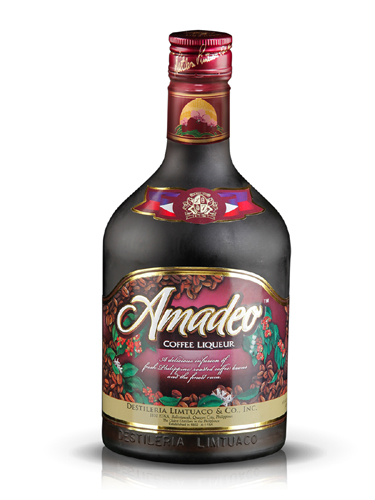 Amadeo Coffee Liqueur: The Heart of Darkness
From the coffee plantations in Amadeo, Cavite comes Destileria Limtuaco's coffee liqueur. Made from a mix of Arabica, Robusta, Liberica, and Excelsa-better known as our barako-Amadeo combines the aromas of all four with rum to create a liqueur whose flavor and body lends itself well to mixing.
Amadeo's a bit strong to be taken neat, but this just makes it better for mixing. It takes the place of imported coffee liqueurs for the usual White and Black Russians, but you can give it a Vietnamese slant by mixing it with condensed milk over lots of ice.
ADVERTISEMENT - CONTINUE READING BELOW
Lazy meriendas go well with these cocktails, maybe with a slice of dayap chiffon cake or ensaymadas still warm from the oven.
Available in 50 ml starting at P90 and in 750 ml starting at P600. Click here for inquiries.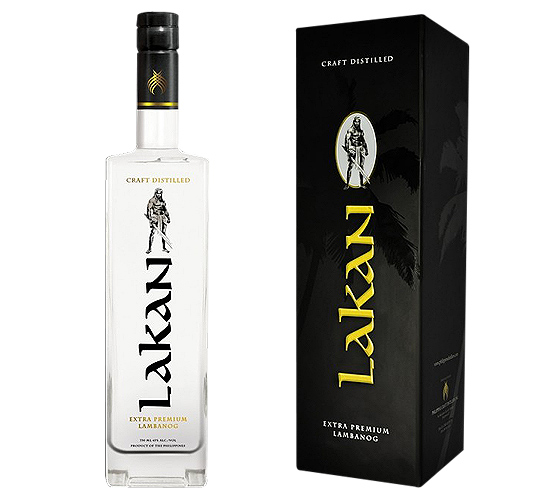 Lakan Lambanog: Precolonial Potency
The traditional fermented coconut nectar gets the premium treatment in Lakan Lambanog, distilled to a strong 90 proof, a combination of fruity and fiery with a hint of vanilla. Named after the precolonial warrior-chieftains that ruled our villages and towns, this lambanog is intended to take its place among other cultural spirits; where scotch, vodka, and tequila immediately evoke their cultures of origin, Lakan is set to put lambanog on the map.
While the launch in late 2014 included several cocktail mixes for Lakan (with ingredients ranging from tablea and dalandan to lemongrass and pandan), Philippine Craft Distillers, Inc., recommends that Lakan be enjoyed neat, for its drinkers to savor the the flavors that have emerged throughout its distillation.
ADVERTISEMENT - CONTINUE READING BELOW
When it comes to pairing it with food, Lakan may require your traditional Pinoy pulutan but with a gourmet upgrade. Think adobo made with balsamic vinegar, or if it's garlic mushrooms, then make it fresh shiitake mushrooms and chopped garlic sautéed in olive oil and truffle butter.
Available at 750 ml at P3,500. Click here for a list of branches.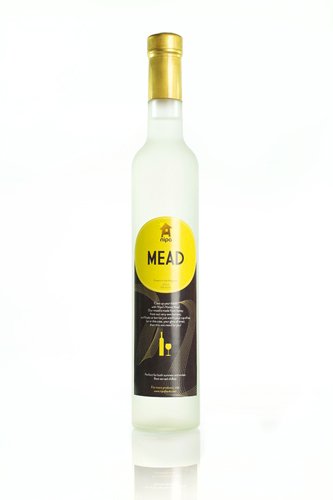 Sunflower Mead: Bottled Sunshine
A division of the Filipino-owned Selula Hayagham Corporation, Nipa Foods sources local ingredients and products from all over the country to create uniquely Filipino items. Among these are their collection of meads and melomels, flavored with the Filipino sweet tooth in mind. Made with honey sourced from bee farms in Laguna and Batangas, the Sunflower Mead comes infused with the light fragrance of sunflowers on the almost-sticky base of honey.
The Sunflower Mead makes for a good dessert, either taken by itself or with fresh slices of pineapple or strawberries. With a main course, you can pair it with some lemongrass chicken to contrast the sweetness with the freshness of lemongrass.
ADVERTISEMENT - CONTINUE READING BELOW
Available at 375 ml at P475. Click here to order.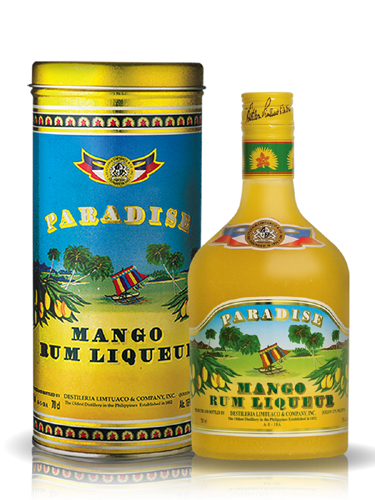 Paradise Mango Rum: A Taste of the Tropics
Destileria Limtuaco taps into the Philippines' world-famous mango and delivers a liqueur that packs the well-known sweetness with a kick of premium aged rum. One sip of Paradise Mango Rum brings to mind breezy, sun-warmed beaches and shady seaside groves.
Launched in 2002, the liqueur has gone beyond bars and pubs and has found its way into traditional recipes likecanonigo or in a dressing for a more modern prawn-and-mango salad. Today, it is the official drink of Boracay and Palawan.
With summer just around the corner, you can cool off with the mango mojito, replacing regular white rum with Paradise Mango Rum.
Available in 700 ml starting at P450, in major supermarkets, Pasalubong Centers, and retail outlets. Click here for inquiries.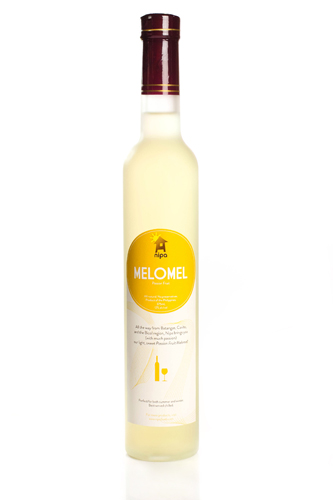 ADVERTISEMENT - CONTINUE READING BELOW
Melomel Passionfruit: Tropical and Tangy
Nipa Foods offers a more citrusy drink with its Melomel Passionfruit. With the same mead base, it comes with the distinct tartness of fresh passionfruit.
You can discover new depths to its sweet-tangy combination by pairing this with another classic dish, chicken pastel. You may find a complementary flavor in the dish's carrots and a contrast in the cream. Just make sure to upgrade it by using a proper chorizo bilbao.
Alternatively, you can have this melomel with desserts like tablea cheesecake-the bittersweet kind, of course. The wine is sweet enough for both.
Available at 375 ml at P475. Click here to order.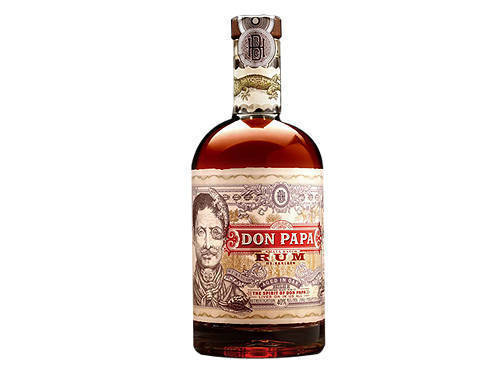 Don Papa Rum: The Revolutionary Spirit
The sugarcane fields of Negros Occidental witnessed the development and maturation of sugarcane production, and this heritage now finds itself in Don Papa Rum. Made in small batches, this single-island rum is distilled from the finest Negros sugar and is aged in American oak barrels for seven years before blended and bottled.
ADVERTISEMENT - CONTINUE READING BELOW
The name comes from Dionisio Magbuelas, a plantation foreman-turned-revolutionary shaman. 'Papa Isio,' as he was called, rebelled against the Spanish and kept up the struggle for several years into the American Occupation. Today, his name graces the bottles of this premium spirit.
Primarily designed as a sipping rum, Don Papa presents a sweeter flavor palate and can be enjoyed in itself, on the rocks. It has, however, inspired mixologists to create cocktails that work with this depth of sweetness. Look online for the Brotherhood, an informal gathering of Don Papa lovers who continually look for ways of enjoying this premium rum.
Available at 750 ml starting at P980. Available at leading bars, clubs, and liquor stores. Click here for inquiries.
The writer would like to thank Gail Sotelo, wine and restaurant consultant, for her suggestions in the pairing of food for the wines and liqueurs. She writes about her drinking adventures on her blog and on Facebook.

Share this story with your friends!
---
Help us make Spot.ph better!
Take the short survey
Load More Stories