Lenten Eats: Meat-Free Specials in Manila Restaurants
Stay true to your Lenten commitment with yummy eats that might jump-start a habit.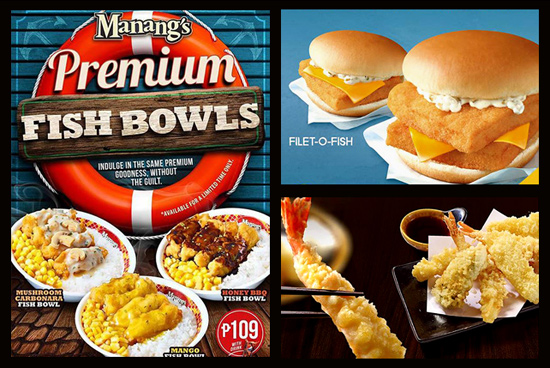 (SPOT.ph) It's that time of the year again. For 2015, we're seeing returning fishy favorites and welcoming new ones, but one thing is certain: Your anti-meat Lenten resolution shouldn't be too hard with the assortment of delicious, specially created seafood dishes that restaurants have come up with. We're definitely going to miss them when Lent is over.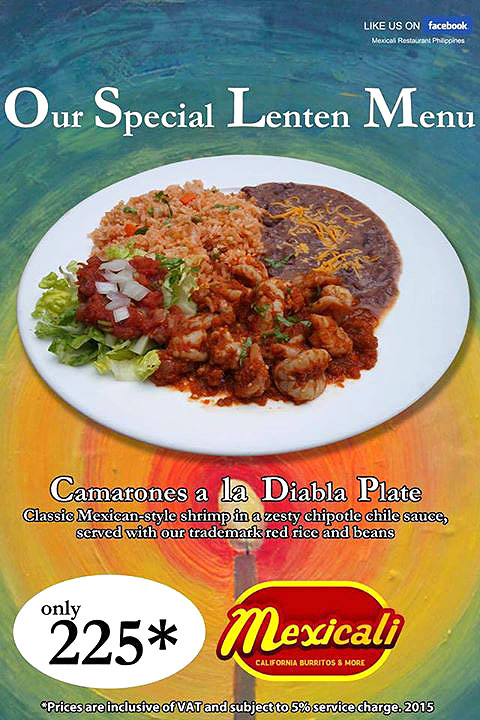 ADVERTISEMENT - CONTINUE READING BELOW
Mexicali's Camarones a la Diabla Plate (P225)
Skip the beefy burrito for now and go for something just as flavorful: This spicy dish features shrimp swimming in a bright chipotle chili sauce with spicy rice and beans.
Click here for a list of Mexicali branches.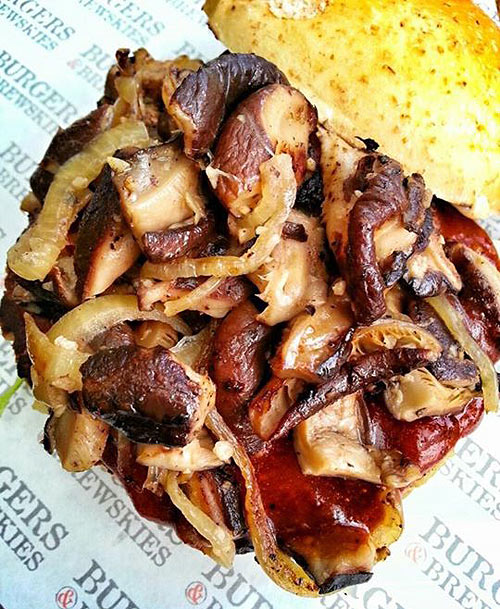 Veggie Burger from Burgers and Brewskies
The tricks don't run on meat alone. This carnivore sanctuary is helping you keep your Lenten commitment with a zippy mushroom-and-onion combination that doesn't scrimp on flavor and size. This burger won't make you feel like you're missing out on the Call The Nurse.
Burgers and Brewskies has branches at Burgos Circle, Bonifacio Global City; and Estancia Mall, Capitol Commons, Pasig City.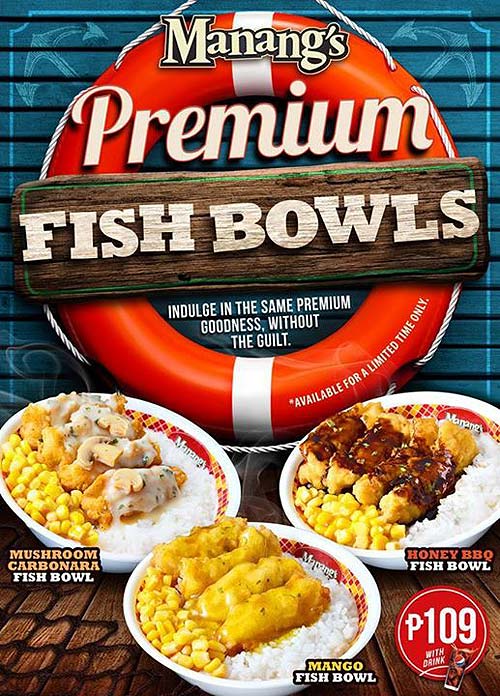 ADVERTISEMENT - CONTINUE READING BELOW
Manang's Premium Fish Bowls (P109)
Why you'd be in Manang's for anything but the chicken is a curious thing, but they've come up with something fishy for Lent. Fried fish fingers are given three different treatments-mango, honey barbecue, or mushroom carbonara. The bowls come with a drink.
Click here for a list of Manang's branches.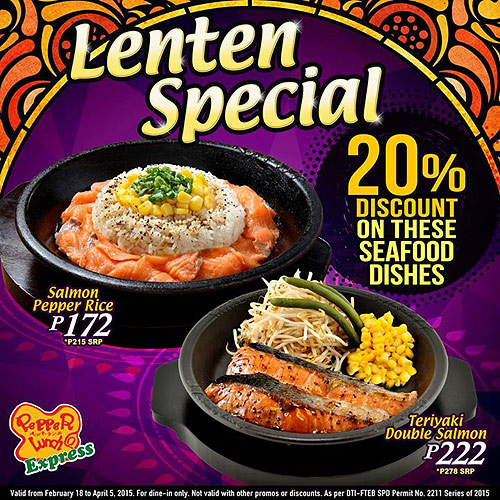 Salmon Specials from Pepper Lunch
Have fun tossing either your Salmon Pepper Rice (P172) or the Teriyaki Double Salmon (P222) on the sizzling plate. The best part? Those prices are 20% less because it's Lent (promo ends on April 5).
Click here for a list of Pepper Lunch branches.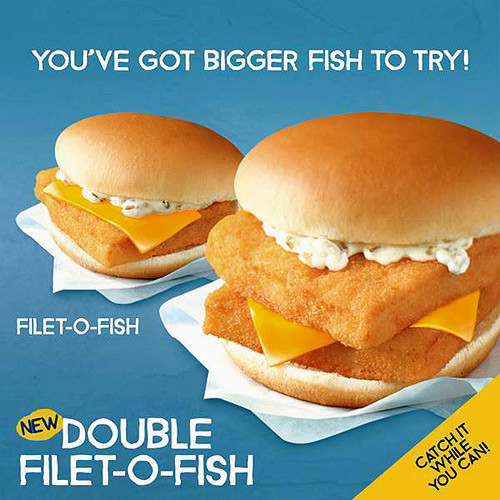 ADVERTISEMENT - CONTINUE READING BELOW
McDonald's Filet-O-Fish (P165)
This come-and-go McDonald's specialty is back for the month. The square fish patty is crispy, juicy, blessed with a dollop of tartare sauce and crowned with a halo of cheese. You know what? Get the Double as a reward for keeping your Lenten vows.
Available at all McDonald's outlets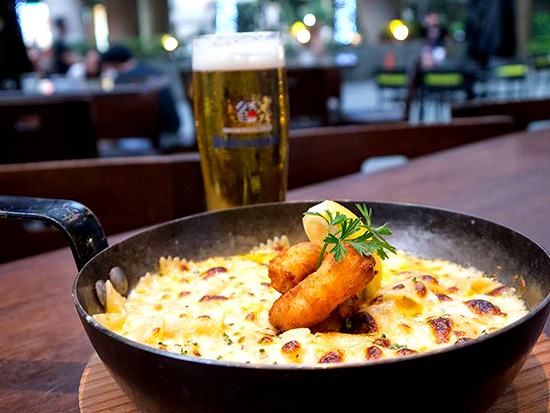 Seafood Farfalle at Brotzeit
Change up your beer match this season with a mouthwatering masterpiece from this Shangri-La favorite. An assortment of diced seafood and beer-infused cheese blanket al dente pasta bow-tie pasta. And what better way to finish than crispy shrimp on top?
Brotzeit is at G/F Shangri-La Plaza, Mandaluyong City.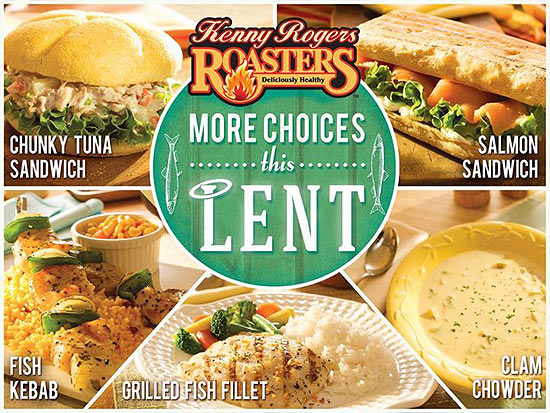 ADVERTISEMENT - CONTINUE READING BELOW
Kenny Rogers' Seafood Choice
Kenny's is leading the way to making Lent-conscious diners feel less deprived. Customers can have their feast of Chunky Tuna Sandwich, Salmon Sandwich, Fish Kebab, Grilled Fish Fillet, and Clam Chowder, which are all making a comeback for this season.
Available at all Kenny Rogers outlets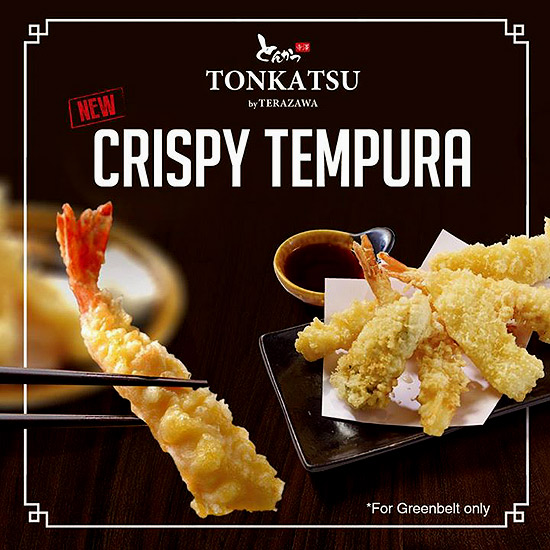 Crispy Tempura from Tonkatsu by Terazawa
Marvel at that resounding, crisp batter wrapped around large pieces of shrimp. Unlimited rice, miso soup, and cabbage salad, please!
Available only at the Greenbelt 2, Makati City branch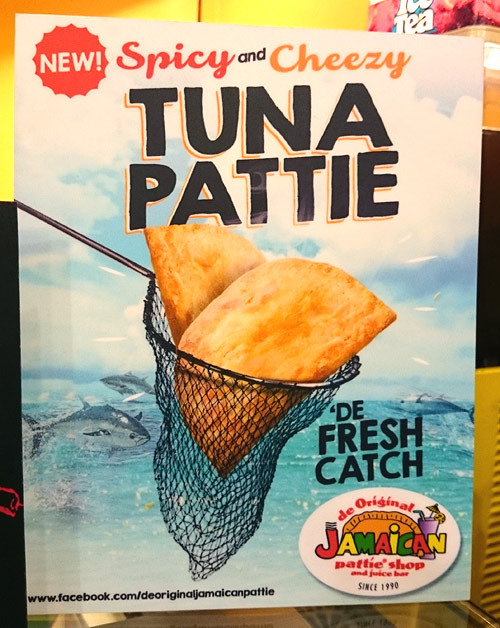 ADVERTISEMENT - CONTINUE READING BELOW
Tuna Pattie from De Original Jamaican Pattie Shop
It's hard to break our bond with the Beef Pinatubo, but for Lenten reasons, we're steering our attention to the new Tuna version. This flaky pocket is equal parts cheesy and spicy-everything we love about this favorite snack stand.
Available at selected De Original Jamaican Pattie Shop outlets only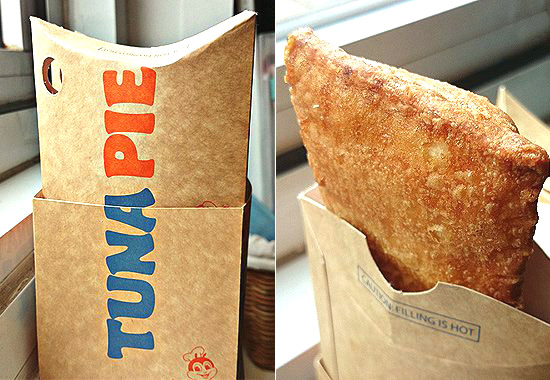 Jollibee Tuna Pie (P40)
We've raved about the return of Jollibee's cultish Tuna Pie before, but it feels like an injustice to exclude it from a list like this. This seasonal option is satisfaction in the form of steaming, tangy tuna that's both flaky and creamy in every bite.
Available at all Jollibee outlets
Load More Stories