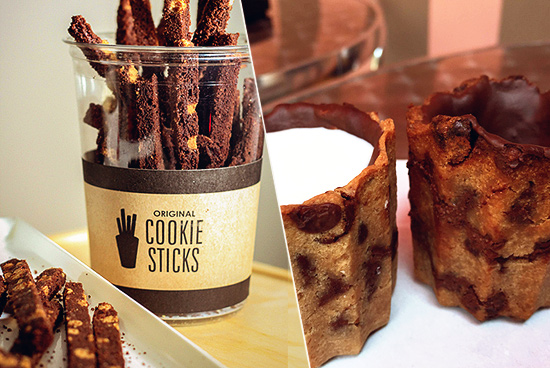 (SPOT.ph) While we may not have the same rabid enthusiasm for them as Cookie Monster, we do appreciate a scrumptious cookie every now and then. And who wouldn't? They're tasty concoctions that can easily satisfy a sweet craving or two, no matter what size or form they take. After all the hype surrounding dessert hybrids, the spotlight is slowly moving back to old traditions, like the cookie. It hasn't really been exempted from gimmickry, but no matter how it's served, the best ones always come baked with that homey, rustic charm.
From good old chocolate chip to quirky not-so-sweet treats, we list the ones you have to-as in, have to-try in Metro Manila.
*Cookies may be discontinued without prior notice; please check with the shop for availability!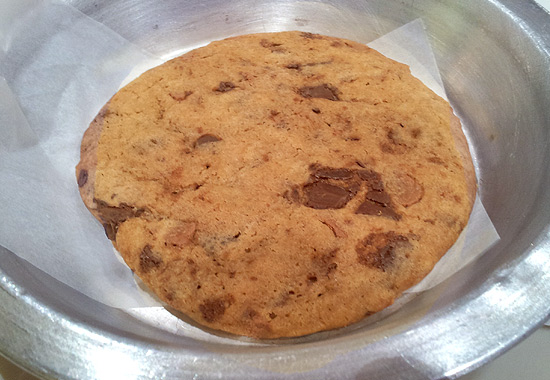 Chocolate Chip Cookie (P65) from Toby's Estate
Everyone loves a good chocolate chip cookie. Despite its wide and flat shape, the cookie has a chewy, chocolate-y bite that is reminiscent of your favorite childhood baon-but grown up. We love the sophisticated touch of salt amid the sweetness, keeping it from being cloying and wonderfully complex.
ADVERTISEMENT - CONTINUE READING BELOW
Toby's Estate has branches at 125 Leviste Street, Salcedo Village, Makati City; Century City Mall, Makati City; SM Aura Premier, Bonifacio Global City; Robinsons Cybergate Beta Building, Ruby Road, Ortigas, Pasig City. Read more about it here.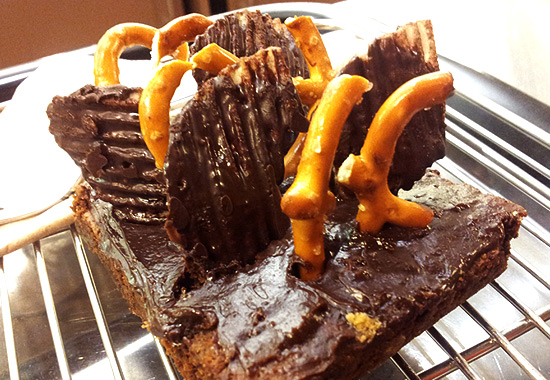 Dark Chocolate Potato Chip (P95) from Scout's Honor
Scout's Honor is famed for its extravagantly styled cookies, and this one is no exception. It's an enormous dark, bittersweet cookie ornately topped with mini-pretzels and a chocolate-dipped potato chip. Interestingly enough, the sweetest part is not the cookie itself, but the topping. The smooth chocolate that envelops the potato chip is milky and sweet, adding just the right amount of sugar to the dark base. The pretzels add a salty crunch to the mix, balancing out the entire mouthwatering edifice.
Scout's Honor is at Hole in the Wall, Century City Mall, Makati City. Read more about it here.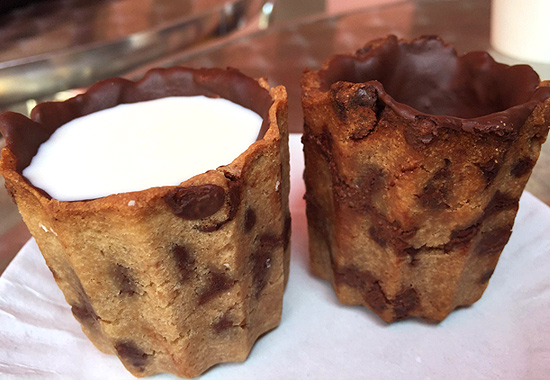 ADVERTISEMENT - CONTINUE READING BELOW
Recommended Videos
Cookie Shots (P100) from Cookie Bar Manila
As every cookie connoisseur knows, cookies are best served with milk. Cookie Bar Manila takes that idea a bit further by not just offering milk with the cookie, they're using the cookie as an actual vessel-for regular milk, soy milk, chocolate milk, nut milk. An ode to Dominique Ansel's invention from 2014, these cookie shots are made of a chocolate chip base and lined with chocolate fudge inside for added flavor (this layer also keeps the liquid from seeping out). The result is a sturdy cup-shaped cookie but with a chewy, chocolatey taste. An adult twist? How about some Bailey's with that?
Cookie Bar Manila is at 23 East Capitol Drive, Barangay Kapitolyo, Pasig City. Read more about it here.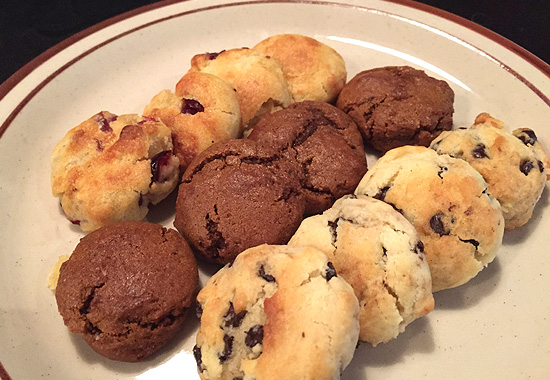 Mom's Cookies and Milk (P220) from Borough
Borough prides itself on serving NYC comfort food, and their Mom's Cookies and Milk definitely fits the bill. Served freshly baked from the oven, this simple dessert offers a variety of cookies, such as gingerbread, chocolate chip, and cranberry. Their gingerbread cookie offers a whiff of cinnamon and a super-soft texture, while the chocolate chip has fudgy chunks of chocolate dotting a smooth, powdery dough. The cranberry has a fruity, tangy taste with a mild crunch. All this is served with a chilled bucket holding a bottle of the chef's special blend of milk, a sweet, creamy concoction that kids and kids-at-heart would love.
ADVERTISEMENT - CONTINUE READING BELOW
Borough is at G/F The Podium, ADB Avenue, Ortigas Center, Mandaluyong City.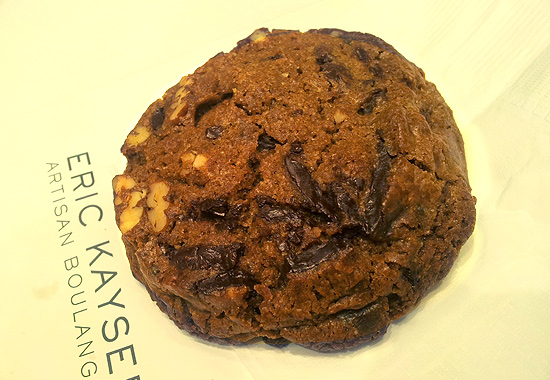 Dark Chocolate Cookie (P90) from Eric Kayser
Ask the guy at the counter for their best-selling cookie, and they'll immediately serve up the Dark Chocolate. The seemingly simple cookie has a lot going on in one bite-chewy dough sprinkled with pecans for a contrasting crunch, and melted chips that are not too sweet but not too bitter, either. It's like a cookie version of really good rocky road ice cream; the toppings make for an interesting bite, and despite the rough texture,it's satisfying all the same.
Eric Kayser has branches at Power Plant Mall, Makati City; Promenade Mall, Greenhills, San Juan City; Rustan's Makati; Market Place, 5th Avenue, Bonifacio Global City. Read more about it here.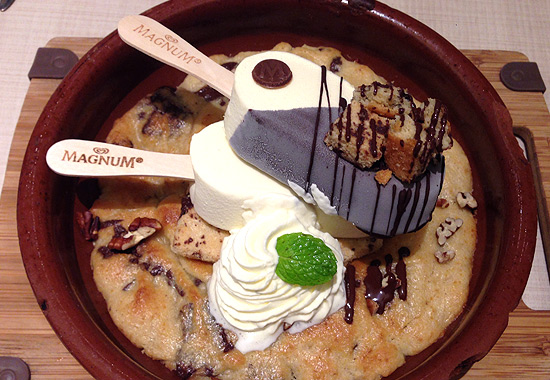 ADVERTISEMENT - CONTINUE READING BELOW
Cookie Dough Skillet (P350) from Magnum Manila
A cookie-in-a-skillet concoction is a dime a dozen nowadays, but not all of them can boast of having rich vanilla popsicles piled on top of it. That claim can only go to Magnum Café's Cookie Dough Skillet, a hot-and-cold dessert that has warm chocolate chip cookie dough luxuriating under a delicious heap of vanilla Magnum bars (one of which is partially dipped in dark chocolate), cookie chunks, and pecans. The dough is fresh out of the oven, making it a great complement to the super cool, milky vanilla ice cream. Pieces of cookie and pecans round out the dessert, adding texture by offering sweet, crunchy flavor.
Magnum Manila is at 5/F SM Aura Premier, Bonifacio Global City. Read more about it here.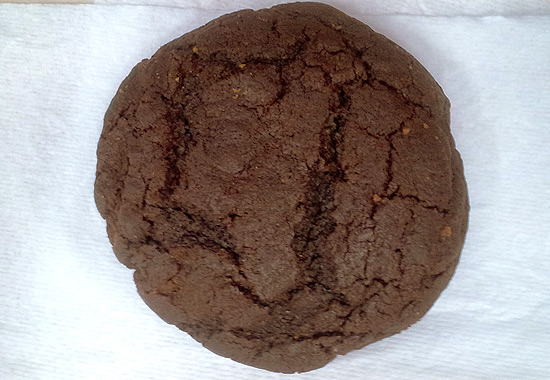 ChewChoo (P95) from Slice
If the saying "looks can be deceiving" could become a cookie, the rather plain ChewChoo wouldn't be your top choice. Once you look beyond its simple exterior (it's literally a thick black disc), and take a bite, you'll find that this is actually a pretty delicious puck of dark chocolate with even more yummy pieces of melty chocolate hidden inside. Combine the flavor with its soft and chewy goodness and you get Goldilocks' choice of cookies-not too much, not too little, just right.
ADVERTISEMENT - CONTINUE READING BELOW
Slice has branches at Bonifacio High Street Central and SM Aura Premier, Bonifacio Global City.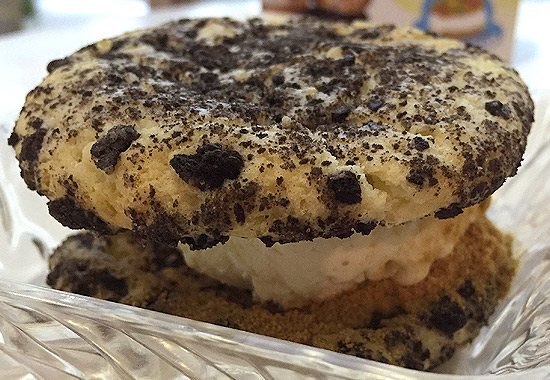 Oreo Cheesecake Cookie Sandwich (P98) from Cookie Dream
Cookie Dream is a newly opened ice cream parlor in SM Mall of Asia that invites its customers to create their own ice cream sandwich among a selection of flavors and cookie options. Its most popular cookie so far is the Oreo Cheesecake Cookie, a chunky black-and-white creation that's so good that it doesn't really need ice cream in the middle. The white chocolate base is melded with Oreo chunks, creating a rich, crunchy, and sweet mix that works well with vanilla ice cream-or cookies and cream for the ultimate cookie experience.
Cookie Dream is at G/F Entertainment Mall, SM Mall of Asia Complex, Pasay City.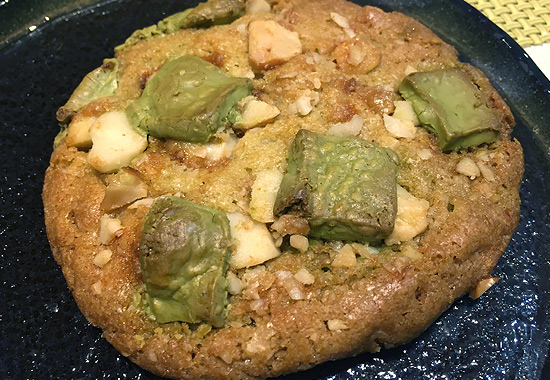 ADVERTISEMENT - CONTINUE READING BELOW
Green Tea Macadamia Cookie (P110) from Red Ginger
Red Ginger's unique, plate-sized cookie is made for the more sophisticated palate. It's crumbly in some parts, but chewy in others (especially the bits with green-tea nuggets). It combines the earthy vibe of green tea with the sweetness of chocolate. Macadamia is speckled all over the dough, adding a salty texture that works well with the existing flavors.
Red Ginger is at 2/F City of Dreams, Parañaque City.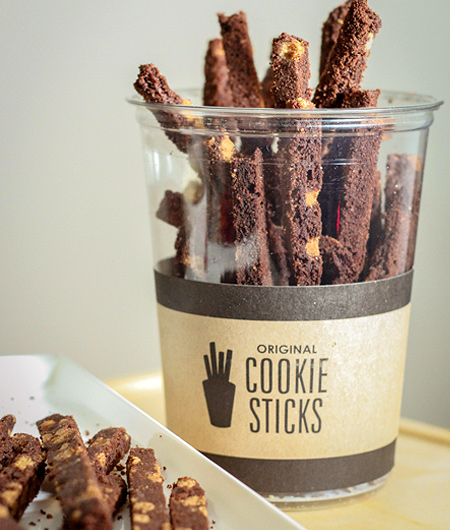 Cookie Sticks (P35 to P230) from The Original Cookie Sticks
Cookie Sticks are exactly what the name says: cookies in the shape of a stick. The idea is to get scrumptious cookies in smaller bite-sized pieces that you'll want to keep munching. Almond Butter, the shop's bestseller, is nutty and crunchy with a sugary, buttery taste, reminiscent of Danish butter cookies that are sold in a can. Another favorite is Oatmeal Choco Chip, a gritty strip of cookie that is sweet and milky in one bite. We also recommend the Brownie, which is a stick of strongly flavored chocolate with peanuts that could get you hooked with one bite.
ADVERTISEMENT - CONTINUE READING BELOW
The Original Cookie Sticks has branches in SM Southmall, Robinsons Las Piñas, Robinsons Otis, and the Cookie Sticks Commissary in Marikina.
Share this story with your friends!
---
Help us make Spot.ph better!
Take the short survey
Load More Stories