10 New Food Discoveries From World Eats Celebrations
Straight from the horse's mouth: World Eats' main man JJ Yulo is telling you where to get those food finds even after the bazaar.
(SPOT.ph) Another World Eats just passed, and as always my thoughts are on the interesting things I saw, tried, and learned about over the weekend (February 20 to 22). Part of the fun when we mount these events is seeing people discover new purveyors, reconnect with older purveyors, and just have a grand time eating new things.
But it's hard to commit to a favorite in a bazaar. What happens when the gates close and the booths are put away? That shouldn't put a stop to your support, though. Go out and seek them, because by doing so you also help our local guys doing their thing. From the many excellent things that we got to sample, here are a few from the World Eats Celebrations.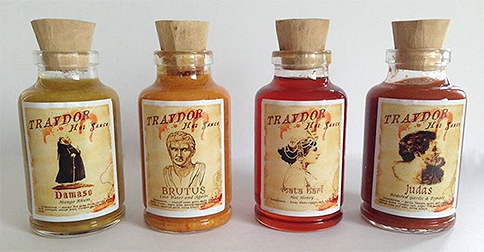 ADVERTISEMENT - CONTINUE READING BELOW
Damaso Mango Rum Hot Sauce from Traydor Hot Sauce
The owners of Traydor have some well thought-out varieties, all with just the right amount of chili to make it incendiary but not overly so. As Goldilocks put it-it's "just right." My personal fave is this versatile Mango Rum: It starts out sweet, then it makes you blush from heat. Can't wait to slather this on grilled prawns!
For orders, contact Traydor Hot Sauce at 0906-330-1292; traydorhotsauce@gmail.com. Pick up point is at Salcedo Village, Makati City.
ADVERTISEMENT - CONTINUE READING BELOW
Queso Crema by Patricio's
A new dessert from the couple behind Patricio's Cevicheria and Mister Fluffies is this Queso Crema cake-a rich cheese-flavored cake with an equally decadent butter sauce on top. It's a perfect accompaniment to a bracing cup of coffee.
Hit this up at Patricio's Cevicheria, 28 Bayani Road, Bonifacio Global City (998-7274). Read more about Patricio's Cevicheria here.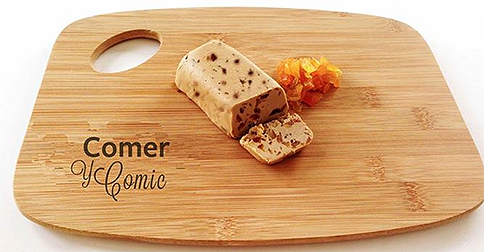 ADVERTISEMENT - CONTINUE READING BELOW
Comer y Comic's Truffle Balsamic Apricot Butter
From the same couple who owns Traydor: a couple of interesting compound butters. The crowdpleaser was this truffle balsamic apricot variant, which was brilliant when it was served slathered on prime rib-an idea of what you can do with this at home.
For orders, contact Comer y Comic at 0906-330-1292; orders@comerycomic.com. Pick up point is at Salcedo Village, Makati City.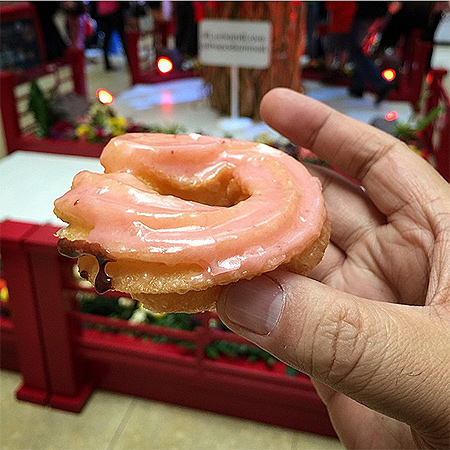 ADVERTISEMENT - CONTINUE READING BELOW
Crullers and Stuffed Donuts from Cello's
Cello's is a home-grown donut shop with wicked ideas up its sleeves, such as these crullers topped with either berry glaze or chocolate-think churro donuts!-or these sugar donuts filled with homemade strawberry jam and fresh strawberries.
Cello's Doughnuts and Dips has branches at Katipunan Avenue, Quezon City; and Sky Garden, Trinoma, Quezon City.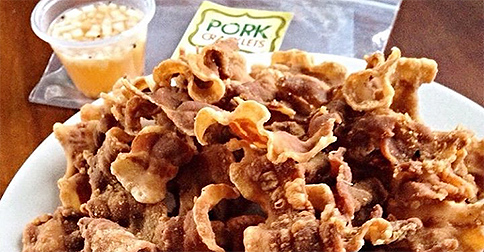 ADVERTISEMENT - CONTINUE READING BELOW
3 Hungry Tummies' Bacon Cracklets
This purveyor sells only two things: tapa chips, and bacon cracklets. Both good, both evil, both popular. So popular that on their one and only day they sold out at 3:30 p.m. That just might be a World Eats record!
For orders, contact 3 Hungry Tummies at 0920-907-5498 (Anna Ayuyao).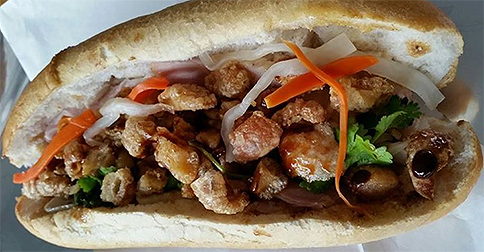 ADVERTISEMENT - CONTINUE READING BELOW
Bahn Mi Vietnamese Eatery's Special Combo Bahn Mi
All the way from Angeles City is this brilliant pop-up from Chef Rex Soriano. Taking his cue from his Vietnamese wife and mother-in-law, Bahn Mi makes fresh-tasting, easy to eat Vietnamese food with a slight local twist-the special combo had house-made ham, bacon, and a layer of the crispiest chicharon. It's now officially on my personal top 10 local sandwiches list.
Contact Bahn Mi at (045) 888-5805 when you're in the Angeles City area.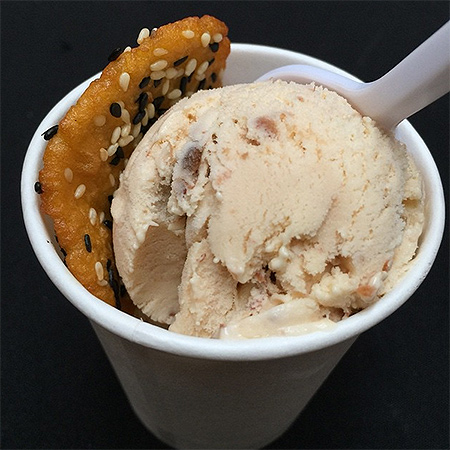 ADVERTISEMENT - CONTINUE READING BELOW
Purple Yam's Champuy Ice Cream
This is only one part of their very eclectic menu, and it tastes better than it initially sounds! Salty preserved plums do the tango with a sweet ice cream base, and the results work fantastically together!
Purple Yam is at 603 Nakpil corner Bocobo Street, Malate, Manila (0926-713-7523, 523-3497).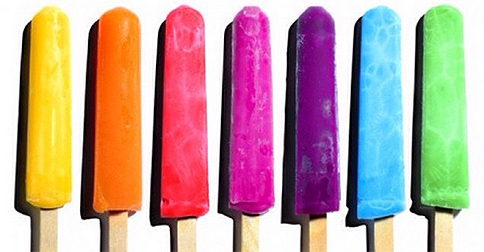 ADVERTISEMENT - CONTINUE READING BELOW
Ice pops from Ice Pops MNL
This funky ice-pop cart is perfect for cooling you down. The ladies behind it-Andre Hernandez and Charlene Liwanag-have grand plans for it. In the meantime, make your parties more refreshing with their fruit-flavored delights!
For orders, contact Ice Pops MNL at icepops.mnl@gmail.com.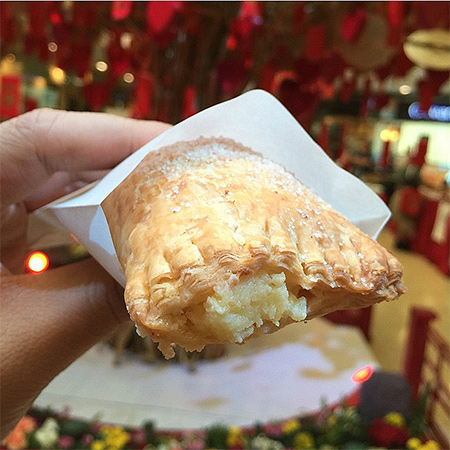 ADVERTISEMENT - CONTINUE READING BELOW
Grapevine Desserts' Cheese Rolls
The passionate owner of Grapevine makes solid desserts and pastries, but it was her cheese roll that was a clear crowd favorite. Flaky and soft and sweet, with a soft cheese filling-Grapevine's cheese rolls will liven up any breakfast or merienda.
For orders, contact Grapevine Desserts at 9178106452 (Mike Macrohon); grapevinedesserts@icloud.com.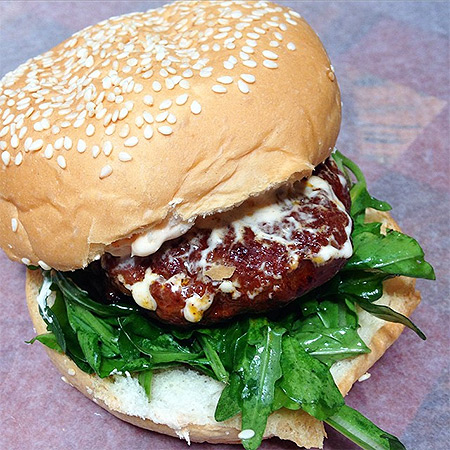 ADVERTISEMENT - CONTINUE READING BELOW
Tierra's Chorizo Burger
The gents behind this business make their own cured meats and also import stuff from Spain. During World Eats, however, their big moment came with their Chori Burger-Spanish chorizo patties with cream cheese in a bun. Yes, yes, yummy!
Tierra is available at Rustan's, South Supermarket, Shopwise, and Metro Supermarket.
Photos from the establishments' official Facebook pages and the Instagram accounts of JJ Yulo (@nekkidchef), Grace Fornier Magno (@gracexfornier), and Chinkee Clemente Koppe (@chinkee_koppe).
Load More Stories