New Restaurant Alert: Hajime at Rockwell Edades, Makati
How about some Japanese food with a European twist?
Hajime
Edades Towers and Villas, Rockwell, Makati City
Open daily from 11 a.m. to 3 p.m. and 6 p.m. to 11 p.m.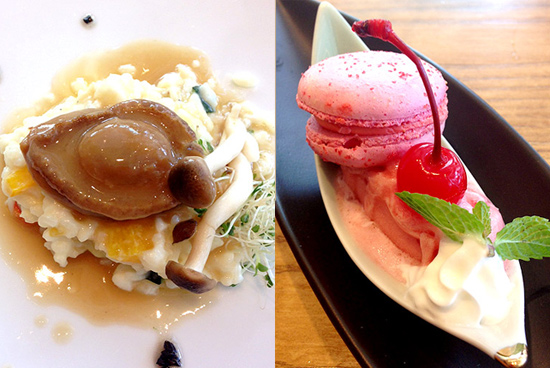 (SPOT.ph) Walking into Hajime, we are immediately struck by the sleek, neo-Japanese design. Despite the bright afternoon sun streaming through the floor-to-ceiling windows, the starkness of the interiors feels cold, some might even say impersonal.
ADVERTISEMENT - CONTINUE READING BELOW
But "impersonal" is the last thing you would associate with this restaurant after meeting owner Larson Chan. The bright and charming 20-something also owns the franchise of popular ramen chain Kichitora of Tokyo in the Philippines. As we sipped on dalandan and wasabi cocktails, the film major-turned-restauranteur shared how opening Hajime is a tribute to his father, a major foodie. "My dad loves food-he lives to eat. I am just here to run the business, but, owning a restaurant is really his dream."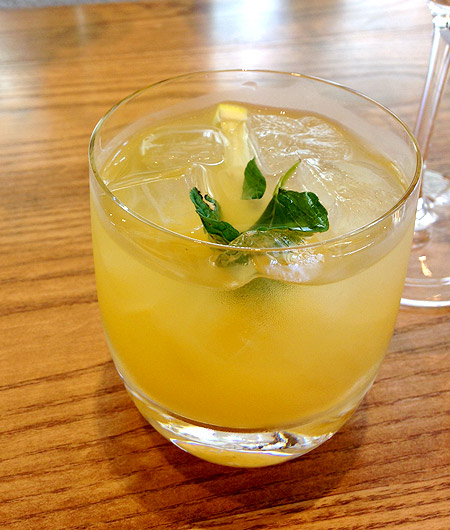 ADVERTISEMENT - CONTINUE READING BELOW
Dalandan and Wasabi Cooler
The elder Chan is truly the creative force behind Hajime-his love for Japanese food has led them to the concept of "redefining Japanese cuisine." Their chefs are trained not just in Japanese cooking techniques but also in classical European styles. "We want to be able to have the freedom to serve what we want and not be controlled by tradition," Larson shares. "As much as we respect the superiority of Japanese cooking techniques, we want our kitchen to be creative and not to be bound by any rules."
Upon opening their doors to a select set last Saturday (March 1 at 1 p.m., an "auspicious time" for the elder Co), we were able to sample some of the dishes in the soft opening degustacion menu which highlights Hajime's specialties.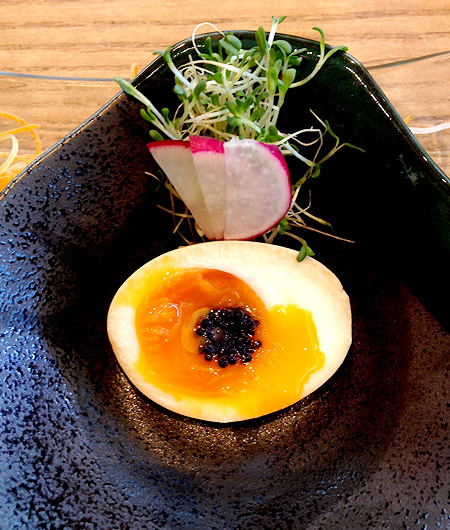 ADVERTISEMENT - CONTINUE READING BELOW
The amuse bouche came in the form of the aji tamago-inspired Molten Lava Egg. Soft-boiled to perfection, it is topped with black caviar and truffle oil.
The sashimi course was simple yet satisfying-alternating slices of raw tuna and salmon were simply flavored with citrus. A smudge of wasabi adds just the right kick.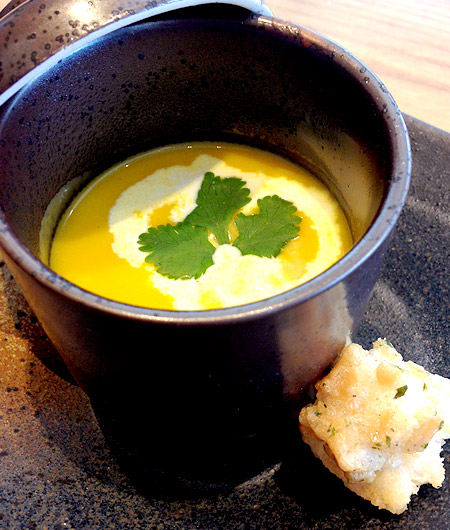 ADVERTISEMENT - CONTINUE READING BELOW
Pumpkin soup is not what you would expect in a Japanese meal, but this is the kind of "creative freedom" Larson speaks of. Their version was flavorful and satisfying, so why the heck not?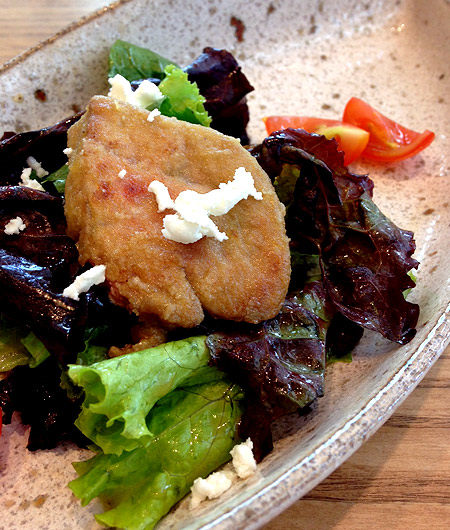 Indulgence ensues with the Tengoku Salad-seared foie gras atop fresh salad greens and sprinkled with crumbled goat cheese.
ADVERTISEMENT - CONTINUE READING BELOW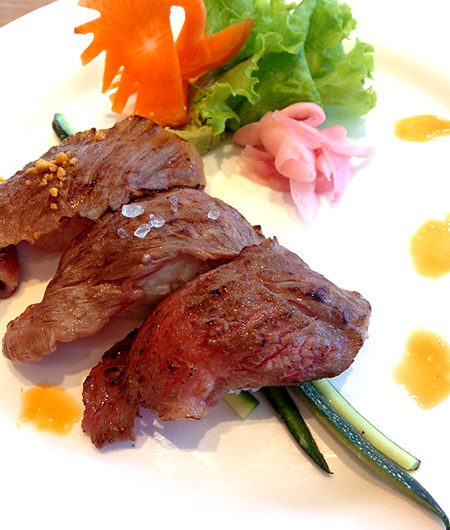 Another specialty of the house is the Wagyu Aburi, and Hajime's came in threes-flavored with garlic, truffle salt, and miso. The beef was no doubt of the highest quality, melting in our mouth even before we started chewing. Again, pure indulgence.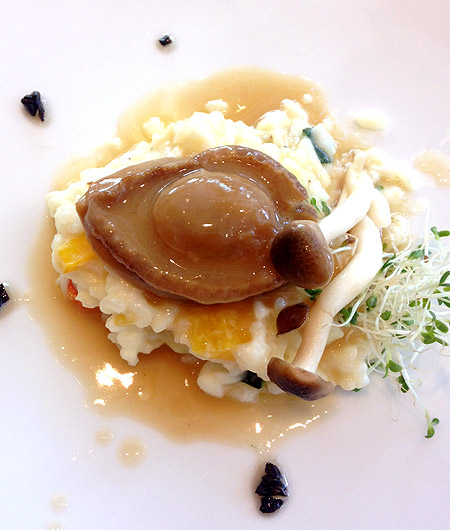 ADVERTISEMENT - CONTINUE READING BELOW
The star finally arrives and we are face to face with the Braised Dried Japanese Abalone accompanied by a mushroom and broccoli risotto. For the benefit of the uninitiated, Mr. Co explains the painstaking preparation that goes into cooking dried abalone. Hajime's is definitely high quality, the texture a nice contrast to the creamy-yet-al dente risotto. The secret house sauce is subtle, not masking the equally delicate flavors of the abalone.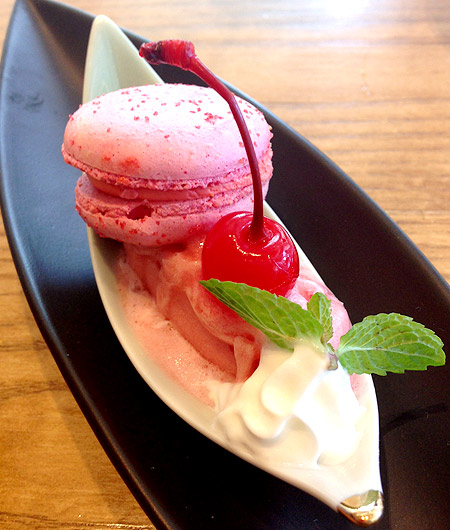 ADVERTISEMENT - CONTINUE READING BELOW
Capping off the decadent meal is again a surprising entry-a macaron with a tart raspberry sorbet. The sweet and tangy dessert is the perfect palate cleanser to a meal that fused Japanese flavors with Western decadence.
After trying Hajime's offerings, you can forget about the starkness of its surroundings (the restaurant is equipped with environmentally sound apparatuses that ensure they do not emit pollution out into the air and sea. That's what's important, anyway). What their kitchen promises is the finest ingredients prepared in new and exciting ways, dishes that the owners themselves can be excited about. Hopefully, this sparkling-new restaurant will be able to sustain their childlike verve in creating tasty masterpieces, something that would surely delight the blooming Rockwell community and beyond.
The soft opening degustacion menu is available for P3,500++.
CONTINUE READING BELOW
Recommended Videos
Share this story with your friends!
---
Help us make Spot.ph better!
Take the short survey
Load More Stories