10 New Supermarket Snacks We Love
There are days when cravings can be answered with a quick trip to the grocery store.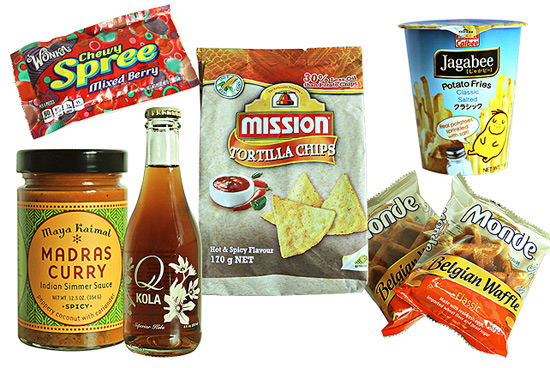 (SPOT.ph) Sometimes, the best food is the one you have right now-and by that, we mean whatever you have at home, fuss-free and straight from your pantry. You don't need to go to a restaurant all the time to sate your hunger. (Who has all that money, really?) A well-stocked fridge and a loaded cupboard are all you really need to calm emergency cravings. Here are 10 new items we're digging from our most recent grocery run.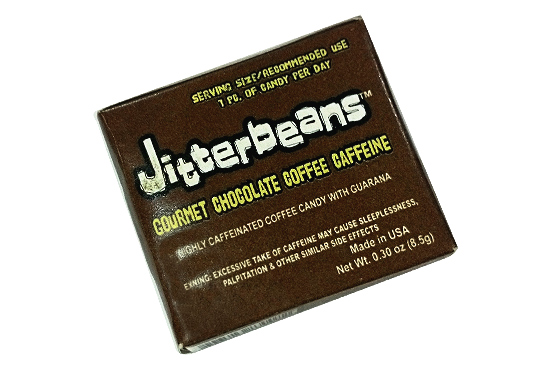 Jitterbeans (P30)
You're probably committed to your X.O. candy, but if you need something stronger to push back an impending nap, these Jitterbeans are a killer. Seriously, they're like instant energy pills. The tiny box (smaller than a box of matches) contains five little globes equivalent to 1.25 cups of coffee, 1.5 cans of energy drinks, or 2.3 cans of soda (only one is recommended per day). It has a guarana bean inside, which is a good source of caffeine.
Available at Rustan's Supermarkets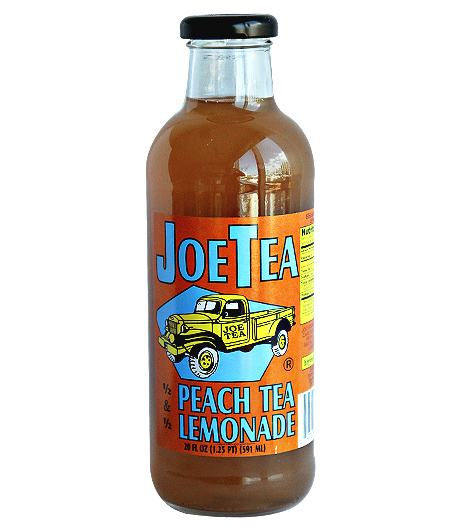 Joe Tea Peach Tea Lemonade (P89)
Looks like Joe's giving Arizona a run for its money. This giant drink is one-half peach tea, one-half lemonade, and a pure refreshing twist with a fruity edge for the summer. We love the bottle it comes in, too! We smell DIY!
Available at Robinsons Supermarkets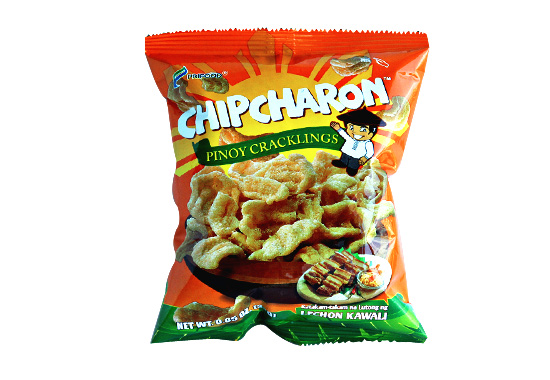 Chipcharon (P4.95)
Lechon kawali in chichiria form? It's a thing. They're not real meat-though the packaging mentions Chipcharon is made with 100% real ingredients, but apparently not actual pork. Still, these kropek-like chips are habit-forming in a way only MSG can be, and we wouldn't mind munching on them during beer sessions.
ADVERTISEMENT - CONTINUE READING BELOW
Available at Rustan's Supermarkets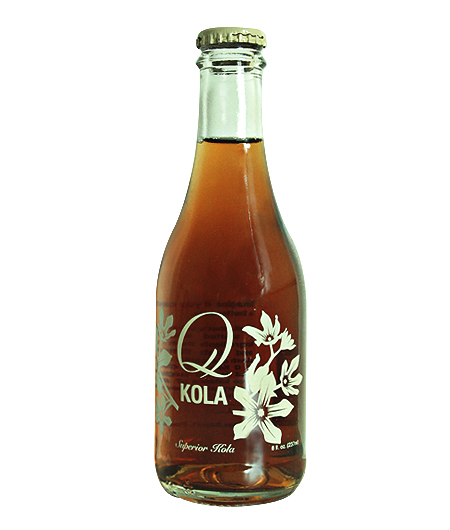 Q Kola (P139)
Organic soda? Yes! This pretty bottle is bringing cola back to its roots, beginning with the K spelling (that's how they used to do it in the olden days). Instead of a syrupy sweet fizz, Q Kola is all about the spice. The drink has extracts of cinnamon, clove, coriander, kola nut, lemon, lime, orange, nutmeg, and, of course, caramel and caffeine. Think of it as your very sophisticated, grown-up version of Coke. You can even use it for cocktails.
Available at Marketplace by Rustan's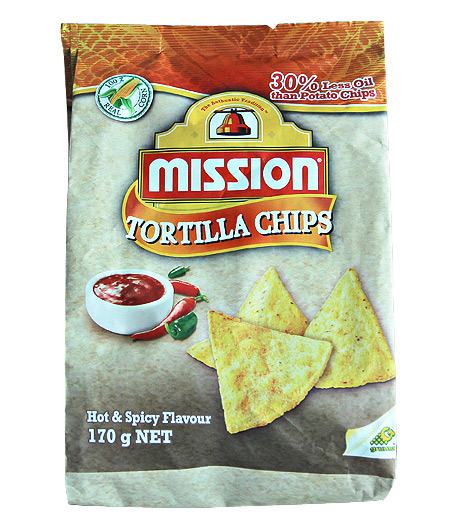 Mission Hot and Spicy Tortilla Chips (P95.25)
It's not as fiery as the packaging lets on, but it's definitely not as oily as other chips (30% less oil than potato chips, according to the foil packet!). The crunchy corn triangles are thinner and crispier than Doritos, which ultimately makes them more addictive. We can have them with salsa and have a delicious fiesta, but in a bowl (or maybe not even) and with a cold glass of beer, we're just as happy.
Available at Robinsons Supermarkets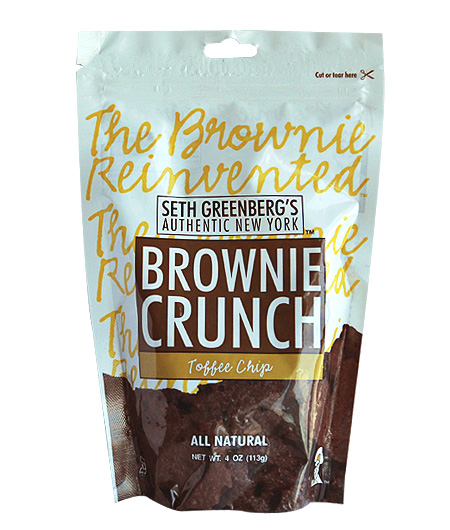 Seth Greenberg's Brownie Crunch (P199)
In case you can't find Sheila G.'s in your friendly neighborhood grocery store, Seth Greenberg's isn't too much of a stretch. Using toffee as an ingredient gives his version of these cripy brownies a unique touch of sweetness. They're slightly softer, which makes them reminiscent of homemade cookies albeit flat and square.
ADVERTISEMENT - CONTINUE READING BELOW
Available at Robinsons Supermarkets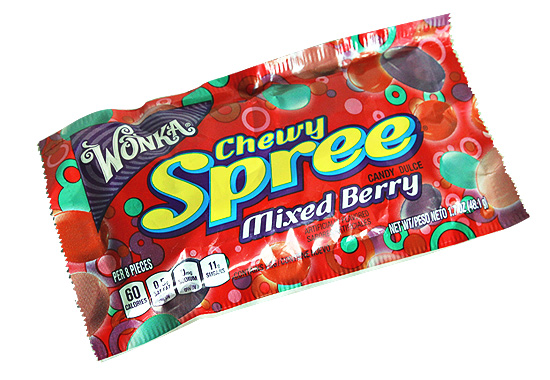 Wonka's Chewy Spree (P31.50)
Think token-shaped Skittles, but with that tangy and fun Wonka touch.
Available at Marketplace by Rustan's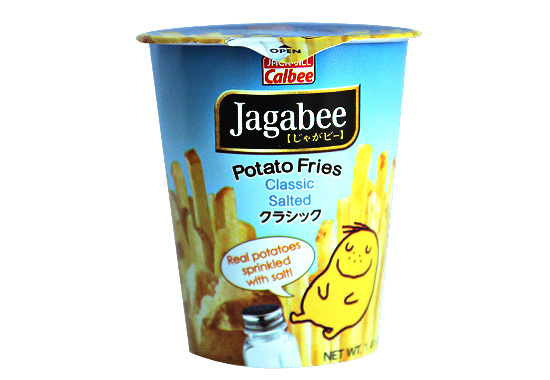 Jagabee Potato Fries (P29)
Japan's famous Calbee potato snacks are finally in the Philippines. Three kinds of Jagabee are now available locally-Potato Chips, Pizza Potato, and Potato Fries, but it's really the latter that has us hooked. They're like really crunchy French fries or slightly fuller Pik-Nik shoestrings. No matter how you look at it though, these potato chips are just plain awesome.
Available at Robinsons Supermarkets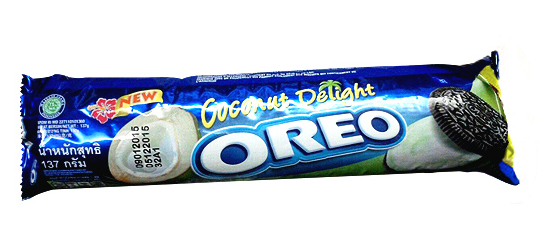 Coconut Delight Oreos (P43.75)
The greenish tint in the cream is a bit disconcerting, but those who love a dash of the tropics in their chocolate would appreciate this cookie sandwich from Oreo. It shouldn't be too hard to warm up to for Filipinos; the flavor is similar to buko pandan.
Available at Rustan's Supermarkets (spotted at the San Antonio Plaza, Makati City branch)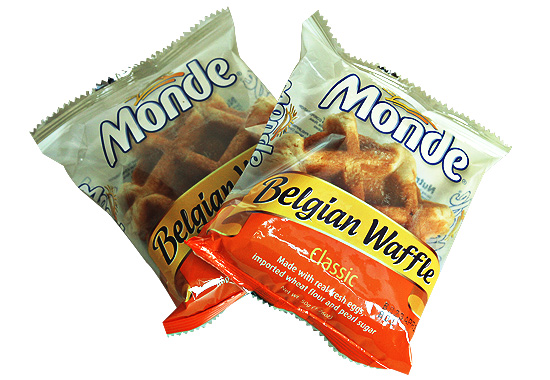 Monde's Belgian Waffles (P65)
Monde packages a breakfast favorite and sells them in a variety of flavors, but stick to the plain. It's a pretty nifty canvas for delicious waffle toppings like chocolate sauce or maple syrup. They come in a set of five individually wrapped pieces, perfect for a starter meal or snack for the entire family.
Available at major grocery stores
Load More Stories