Myth Busted: McDonald's French Fries are real potatoes
Potato, poh-tah-toh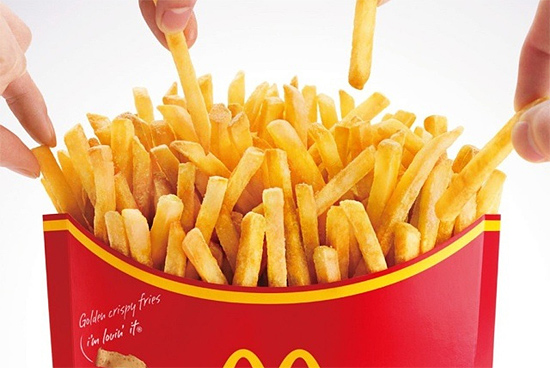 (SPOT.ph) Since leaving acclaimed show Mythbusters, Grant Imahara has been debunking rumors revolving around fast-food origins, particularly McDonald's. One of his alleged exposés is about the French fries, wherein he traces back the crunchy-soft bestsellers to real, non-genetically modified potatoes.
His McDonald's-produced series of revelatory videos takes him back to the factories where he learns how the food is processed-from the base ingredient to when it's served. It's in line with the fast-food company's new commitment to honesty.
ADVERTISEMENT - CONTINUE READING BELOW
CONTINUE READING BELOW
Recommended Videos
In the French fries five-minuter, Imahara reveals that McDonald's uses a variety of potatoes (he made a show of visiting the farm that harvests them, too). After being washed and peeled, they're shot out of a "potato cannon" that works at 60 to 70 miles per hour for precision slicing. The sliced fries are then subjected to several ingredients like dextrose (that golden color) and sodium acid pyrophosphate (that grain) for flavor and quality control. No, they're neither the mashed-up pulp nor the powdered substances of our nightmares.
After going through 14 ingredients (some twice), the potatoes are partially fried for that crisp coat and then frozen. The final cooking is done at the restaurant.
That pretty much ends the heated debate on McDonald's French fries. But we would've been more impressed if the company didn't produce it themselves. And how about those Twister Fries? What happens in those?
ADVERTISEMENT - CONTINUE READING BELOW
Watch Grant Imahara's video in TIME.
Image from The Huffington Post
Are you sure you want to delete this list?

Load More Stories