What Pinoy doesn't love siomai? Enjoyed on its own with soy sauce and calamansi as a dipping sauce, mixed with noodles, or eaten with rice, the versatile dimsum (the Cantonese term for small bite-sized portions of food often served in a small steamer basket or plate) has come to captivate our national palate through the years.
The Cantonese version of this beloved dimsum uses dough wrapper and contains seasoned ground pork, whole or chopped shrimp, and small bits of Chinese black mushroom. Through the years, many cooks have added their own twist to the siomai. In the Philippines, siomai is usually made of ground pork or beef, or chopped shrimp, among others. It is often mixed with minced carrots or other extenders and wrapped in wonton wrappers. It is either steamed or fried resulting in a crispy exterior.
For this list, we are sticking to good old pork siomai to see which siomai places have the best in terms of flavor and  value for your money.
ADVERTISEMENT - CONTINUE READING BELOW

(By the way, SPOT.ph would like to disclose that Mini Stop, along with our affiliate Summit Media, is part of the JG Summit Conglomerate.)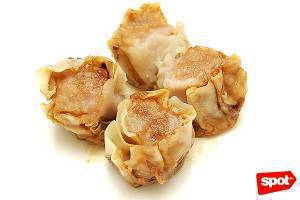 10. DIMSUM 'N DUMPLINGS
Operating hours: Varies per branch
Price: P43 (4 pieces)
Dimsum 'n Dumplings has a growing fans base for its pork siomai. What we like about their siomai is that the seasoned ground pork, which is very tender and has extra bits of pork fat to make it chewy, has a very light sweet taste to it. The wrapper is soft, yet it does not fall apart even when you're just using a toothpick to pick up a piece. Some may find each piece too small, but we found it perfect for just one or two bites.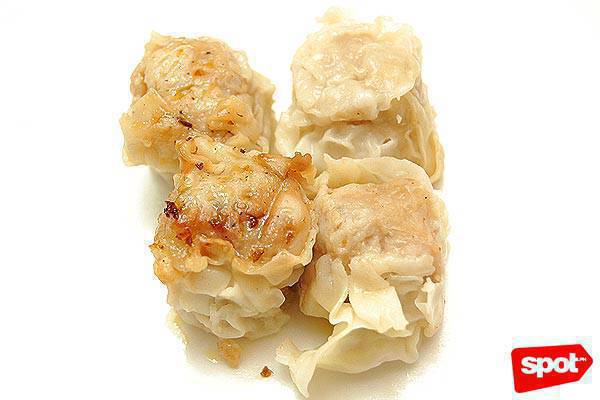 9. HEN LIN
Operating Hours: varies per store
Price: P34 (4 pieces)
Despite the existence of numerous dimsum stalls, Hen Lin is still a standout when it comes to siomai. The Hen Lin pork siomai contains the right mix of lean meat and fat. It's salted just right, too. It's the perfect grab-and-go pasalubong siomai.
ADVERTISEMENT - CONTINUE READING BELOW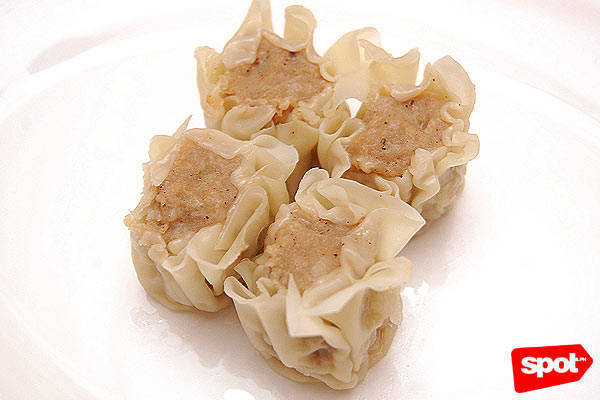 8. MINI STOP
Operating hours: varies per store
Price: P29 (4 pieces)
Mini Stop is known for serving a pretty flavorful siomai with lightly salted ground pork. It's the little bits of chopped spring onions that amp up the meat's taste. Moreover, the convenience store's four-piece serving comes in a stick--making it very easy to enjoy even while on the road. For only P7.25 a piece, this is one of the most affordable siomais in town.
ADVERTISEMENT - CONTINUE READING BELOW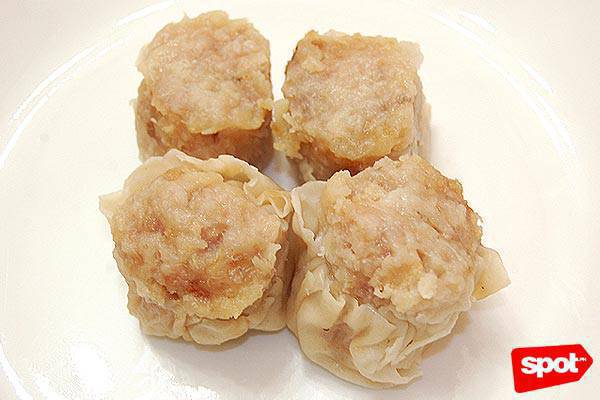 7. MASUKI
Address: Unit 203 Sekai Center, Ortigas cor. Madison St., San Juan
Tel. No.: 744-2720
Price: P25 (per piece)
Made by the same family as the famous Ma Mon Luk, Masuki's siomai is known to be the biggest and heaviest in town. Every bite of Masuki's siomai is truly filling. Masuki, we are told, makes Hokkien-style siomai, which has well-packed meat filling and white siomai wrapper. A piece or two can make a good afternoon snack coupled with Masuki's steamed siopao or a bowl of noodles.
ADVERTISEMENT - CONTINUE READING BELOW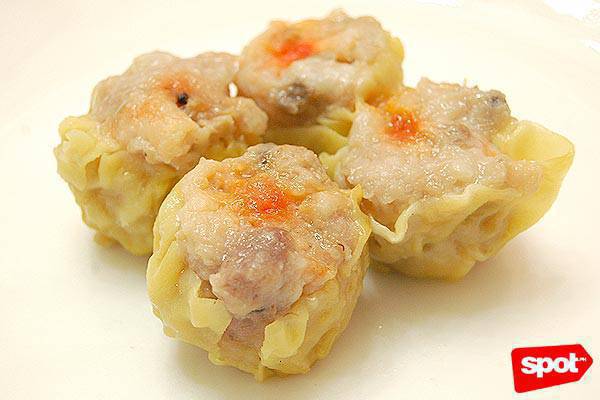 6. WAI YING
Address: 810 Benavidez St., Binondo, Manila
Operating Hours: 7 a.m. to 2 a.m.
Price: P60 (4 pieces)
Ask any siomai fan for their go-to place for authentic and reasonably priced siomai and expect to hear Wai Ying as a top recommendation. Located at the heart of Chinatown,  Wai Ying has been around for more than a decade serving their famous siomais to loyal patrons.  We can see why they love  Wai Ying's siomai which is very meaty with a generous amount of shrimp and  chopped mushrooms. We love how the wrapper doesn't harden even after you leave it out for a couple of hours.
ADVERTISEMENT - CONTINUE READING BELOW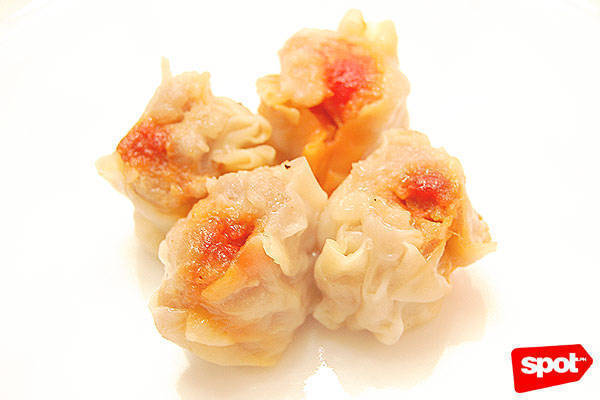 5. LE CHING TEA HOUSE
Address: G/F Shoppesville, Greenhills Shopping Center, San Juan
Tel. No.: 726-3677
Operating Hours: 7 a.m. to 9 p.m.
Price: P70 (4 pieces)
Le Ching's siomai does not contain ground meat mashed up to create a tiny meatball, but instead, expect to bite into tender, juicy meat strips that remind us of their well-loved Pork Spareribs. It can be enjoyed even without dipping it into their signature toyomansi sauce. Plus, it has the kind of  wrapper that doesn't get mushy or powdery over time.  


ADVERTISEMENT - CONTINUE READING BELOW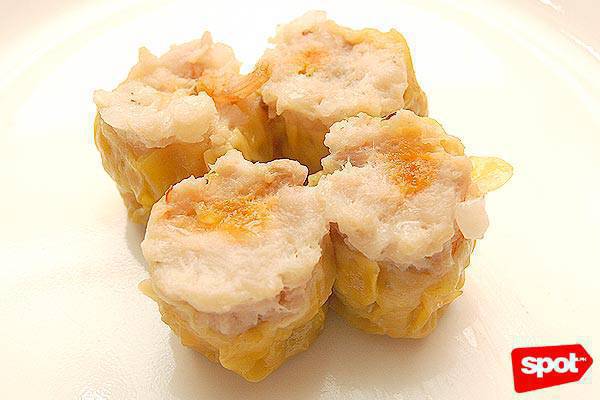 4. PRESIDENT'S TEA HOUSE
Address: 809 Salazar Street, Binondo, Manila
Operating Hours: 6:30a.m. to 10 p.m.
Price: P65 (4 pieces)
President's pork siomai is certainly worth the travel and the wait. Aside from ground pork, it has small mushroom bits and a piece of juicy shrimp. It's an all-meat siomai wrapped in a soft and light wrapper that doesn't harden even when it's cold. Kids love the yellow siomai wrapper of President's as it does not stick nor does it fall apart with every bite.
ADVERTISEMENT - CONTINUE READING BELOW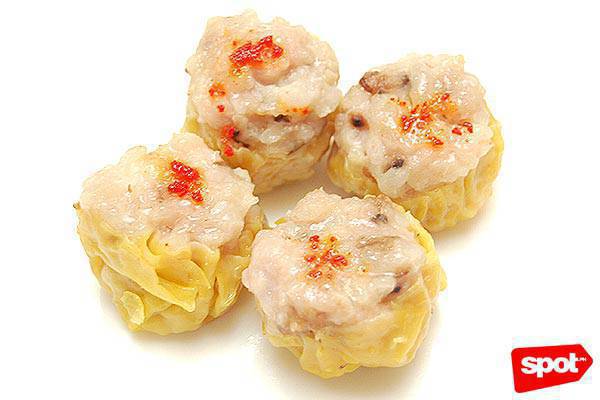 3. EMPEROR'S DIMSUM AND TEA HOUSE
Address: 202 Wilson Street, Brgy. Addition Hills, San Juan
Tel. No.: 726-5138
Operating Hours: 10 a.m. to 1 a.m., Monday to Thursday; 10 a.m. to 2 a.m,.Friday to Saturday; and 9 a.m. to 12 midnight, Sunday
Price: P88 (4 pieces)
Where can you enjoy 4 juicy siomai pieces with a generous mix of shiitake mushrooms and shrimps? At Emperor's Dimsum, the siomai has a good amount of lean meat and a few fat pieces to keep this dimsum juicy. The wrapper is flavorful enough that there's actually no need to dip this in soy sauce.
ADVERTISEMENT - CONTINUE READING BELOW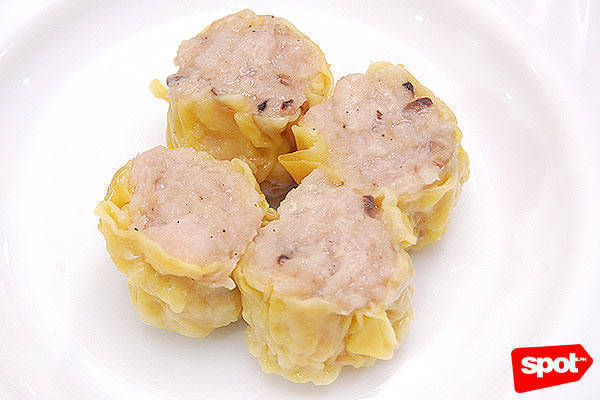 2. GLORIA MARIS
Address: 201 Wilson Street corner J. Abad Santos St., Greenhills, San Juan
Operating Hours: 11 a.m. to 12 midnight
Price: P88 (4 pieces)
At first glance, Gloria Maris' pork siomai looks very plain but after the initial bite, you will enjoy the burst of flavor as the chef has successfully mixed in a generous scoop of tender ground meat, mushroom, and juicy shrimps. The wrapper likewise gets plus points for being soft yet firm.
ADVERTISEMENT - CONTINUE READING BELOW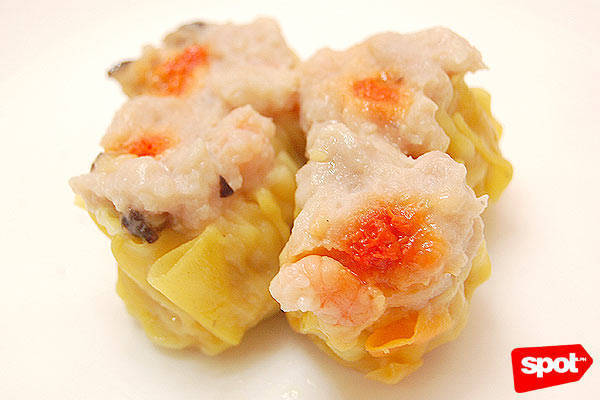 1. CAUSEWAY SEAFOOD RESTAURANT

Address: 883 Banawe Street corner Del Monte Avenue, Quezon City
Operating Hours: 7 a.m. to 12 midnight
Price: P65 (4 pieces)
After trying out more than a dozen pork siomais in town, our top choice came as a surprise. It's as if Causeway is a secret dimsum paradise that not a lot of people know about. Causeway's pork siomai comes with mushroom bits and crab roe making it extra flavorful and special. The meat is very tender and the wrapper is smooth and soft, just the way we like it. One order comes with four bite-sized pieces, however believe us when we say that one order is definitely not enough as you'll find yourself wanting more.
ADVERTISEMENT - CONTINUE READING BELOW
Photographs by Paul Ang.
Share this story with your friends!
---
Help us make Spot.ph better!
Take the short survey
More Videos You Can Watch
Load More Stories