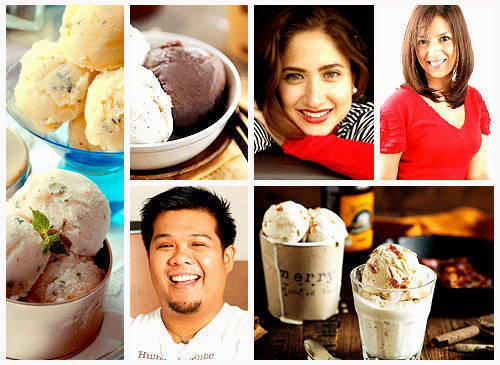 (SPOT.ph) Summer may be over but our craving for original ice cream flavors is neverend. And who says you can't have ice cream during the rainy season? So we interviewed 10 ice cream artisans who've been whipping up delectably unheard-of flavors that have most everyone singing a happy tune. Of course we had to ask what inspires them, their favorite ice cream memory, and what else to expect from them in the future.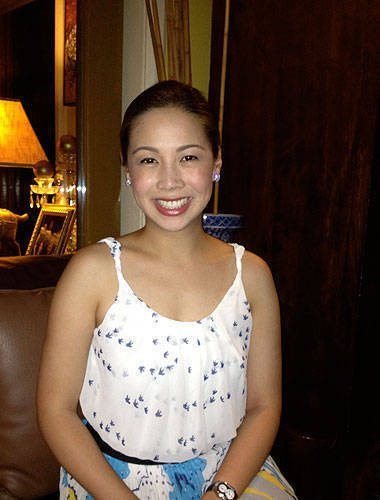 ADVERTISEMENT - CONTINUE READING BELOW

5. Edy Gamboa-Liu, Fog City Creamery
It was Edy Lui's love for ice cream that made her start Fog City Creamy. When she was still based in San Francisco, frequenting the small artisanal ice cream shops in the bay area was her favorite pastime. "When I had to finally move back to Manila, I was so desperate to create Bi-Rite Creamery's salted caramel so I could still eat it even if I lived halfway across the world. I didn't stop until I came close. And that's how I really learned how to perfect the art of making ice cream."


What makes Fog City Creamery different?
For 10 years I became very particular with what I consumed; I learned to read food labels, and ate organic when I can. The same principle goes when making our ice cream. We use the freshest ingredients we can find and we source organic when possible. We do not add any artificial flavorings or stabilizers and our sugar-free line uses Coconatura Organic coco sugar as a sugar alternative. Second, we are different because of our flavors. The flavors that we offer are innovative and sophisticated, and not too edgy. We try to create flavors that will entice the adventurous but would still appeal to a broader customer base. Also our flavors are very intimate to our brand. It's a reflection on how passionate we are in making our flavors unique. 

Where do you get inspiration for your flavors?
There are so many things that I draw inspiration from. Places that I've visited, is one. The Sorrento flavor was concocted when I visited the town of Sorrento in Italy and tasted really good authentic limoncello. I find inspiration from places I used to frequent while I lived in San Francisco. There was this small diner that made really awesome banana cream pie that I just had to create an ice cream version. I also get inspiration from my experiences. Of all the seasons, I love autumn the most. When I went home to Manila, I wanted to be bring autumn with me so that's why I created the Pumpkin Gingersnaps flavor. Lastly, I find inspiration with food that I eat and love. I love the classic ensaymada made by my good friend Chona Ayson of Homemade Treasures that I just had to make an ice cream version of that buttery treat.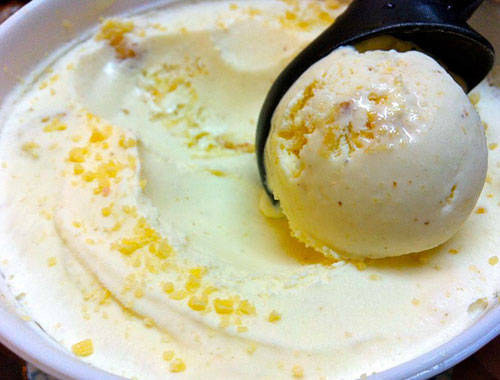 Fog City Creamery's ensaymada flavored ice cream



What are your favorite Fog City Creamery flavors?
My favorite flavor creations are Sorrento, Bittersweet Chocolate Orange, Ensaymada, and Nutella Latte. Sorrento is my all time favorite flavor-refreshing limoncello ice cream combined with white chocolates and toasted almonds. I love working with citrus. This one is not tart at all. It's creamy and refreshing. With one scoop, I feel transported back to that sunny afternoon in that quaint little town in Italy. Bittersweet Chocolate Orange is such a treat; I'm a fan of the chocolate orange combination. Nutella Latte-who doesnt love Nutella? Plus, there's just something very yummy about mixing Nutella with really strong coffee flavored ice cream. The Ensaymada flavor is simply divine! Brown butter ice cream layered with ensaymada from Homemade Treasures and Queso de bola. The longer this ice cream sits in your freezer the better it gets because the ensaymada pieces will absorb all the brown butter ice cream goodness!

What can people expect from you in the near future?
Expect more innovative yummy flavors plus we are going to release new product lines very soon.
ADVERTISEMENT - CONTINUE READING BELOW
Fog City Creamery has two pick up points: Valle Verde 5, Pasig and Focaccia A.venue, Makati. We have resellers all over Metro Manila too: Bel Air, Ecology Village, La Vista, Damar Village and Alabang. Please visit the Fog City Creamery website for more information.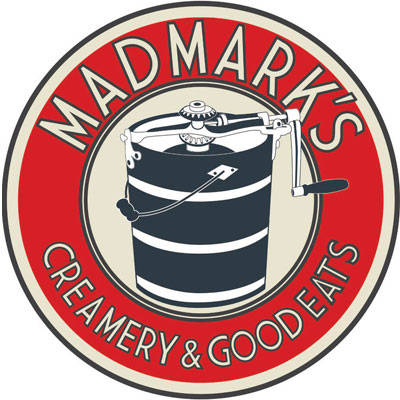 6. Mark Isidro, Mad Mark's
Even before Mad Mark's became known as a pit stop for the Man Sandwich, it lured people in with its homemade ice cream. Its flavors might not be as unusual as those of the other players but owner Mark Isidro knows that sometimes, the simplest can be the best. "While I was enjoying my cup of ice cream one time, I overheard a little girl and her dad comparing notes on the ice cream they both ordered. And it is very satisfying to hear them, especially knowing how hard and long it takes to make honest, homemade ice cream from scratch." 


What's your most memorable ice cream or frozen treat experience?
When I was a kid, my siblings and I always looked forward to our birthdays because it is one of those few occasions when we get to indulge on Selecta Rocky Road ice cream. We really enjoy it; we even raced to finish a tub, enjoying each spoonful along the way.
ADVERTISEMENT - CONTINUE READING BELOW
What made you start your own ice cream line?
Coming out of college with nothing to do, I got my inspiration from a humble Mom and Pop store back in the States that served honest homemade ice cream. They are true ice cream folks and are generous with their serving and ingredients. I thought to myself that time, given the right attitude, I can bring that here. After four years of saving and tinkering in the kitchen, I opened Mad Mark's.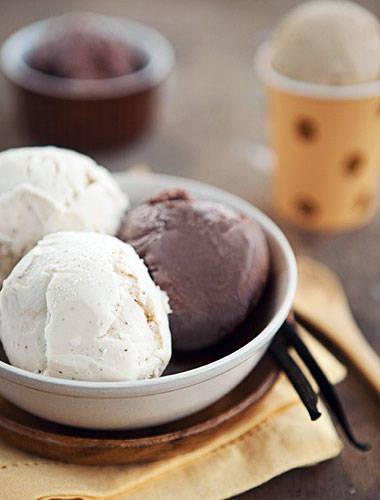 ADVERTISEMENT - CONTINUE READING BELOW
Mad Mark's Madagascar Vanilla and Javan Cocoa


Where do you get inspiration from for flavors?
From geography. I believe that truly interesting flavors are a result of their growing climate and conditions or their terroir. So when sourcing for my ingredients, I look for places where it is ideal for a particular ingredient. For example, my vanilla bean is from the island country of Madagascar since they have the right amount of sun, sea breeze, and fertile soil. Another example is our coffee beans, which is grown in the mountains of Sumatra; where again a balance of soil quality, high altitude, and amount of sun affects flavor.


What are your favorite Mad Mark's ice cream flavors?
Madagascar Vanilla Bean and its twin Half-Baked Madagascar. It has sentimental value. It is our first original flavor and the most tedious flavor to make. Our Madagascar Vanilla Bean took us four years to get it right. We tried Vanilla Beans from different growers in Indonesia, Papua New Guinea, Australia, Tahiti, India, and when we settled for Madagascar we tried samples from five, six different growers from different parts of the island. It is my favorite because it has the most flavor character with its nuances. I always have a stash of it in my freezer.
ADVERTISEMENT - CONTINUE READING BELOW

Mad Mark's is located at 23 East Capitol Drive. Tel. No: 579-5661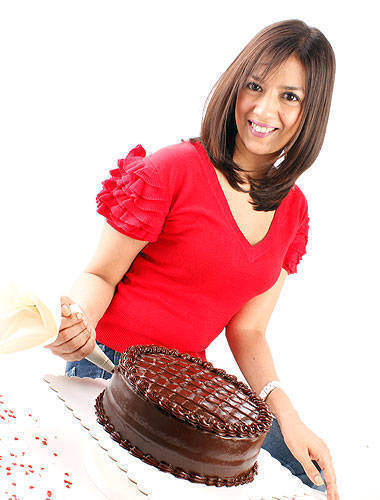 7. Roshan Samtani, Homemade by Roshan
For someone who makes some of the most delicious cakes, cookies, and ice cream in the city, Roshan confesses not to have a sweet tooth. And it's a big mystery how someone who's not big on desserts can come up with such delectable pastries and treats. A self-taught baker and artisan ice cream maker, she and her friends opened a chocolate business for their college thesis. Once done, she continued her affinity for baking, would bring her creations to parties, and end up getting requests from party guests. This led to what now is among the busiest home-based "pastry shop" in town. 

What's your most memorable ice cream experience?
There have been lots of memorable ice cream experiences. One of the earliest ones was the first time I had tasted Haagen Dazs as a child. I was in awe of how creamy and smooth it felt on the tongue! It was a revelation, a disillusionment of sorts, because all the while, I thought that I was eating good stuff-'til I tried this. When I got older, I understood that aside from the flavor, I was enjoying the lack of excess air incorporated into the ice cream, making it more creamy and dense.  

What made you start your own artisan ice cream line?
It was a couple of days after Christmas. I needed to give out some belated Christmas presents and I wanted to give something different. I had just baked some food for the gods, and decided to chop it up, add it to a base of ice cream together with some freshly roasted nuts. The recipients were thrilled! 


ADVERTISEMENT - CONTINUE READING BELOW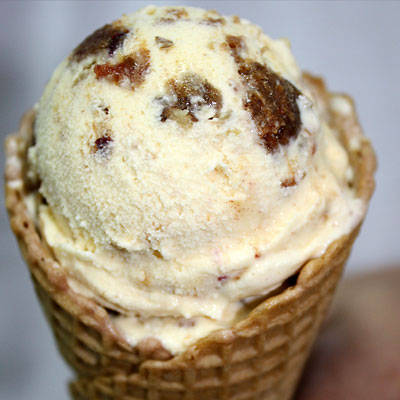 Roshan's Food for the Gods ice cream


Where do you get inspiration from for flavors?
Mostly it's really from our line of desserts. Sometimes, I also find that items that grow in close proximity in a certain geographical location have a natural affinity for each other in terms of flavor combinations. Such was the case when I came up with Coffee Macadamia, one of our bestsellers.  

What are your favorite flavors?
Food for the Gods, the flavors and textures are quite interesting, and go together quite well. I also love the Coffee Macadamia ice cream, as I am fond of roasted nuts in ice cream, and the coffee base gives it a slightly different twist. And I love, love our Christmas flavor: Brandied Fruitcake Ice Cream. It was one of those things that I was trying out just for fun, and it went way beyond my expectations. That flavor always gets sold out during Christmas.

What can people expect from you in the near future?
We're currently working on an ice cream version of our Green Tea Belgian White Chocolate Torte, which has been very well received by our taste testers.

Homemade by Roshan has pick-up points at Bel Air, Makati and Alexandra, Ortigas. Please visit theHomemade by Roshan website for more information.
ADVERTISEMENT - CONTINUE READING BELOW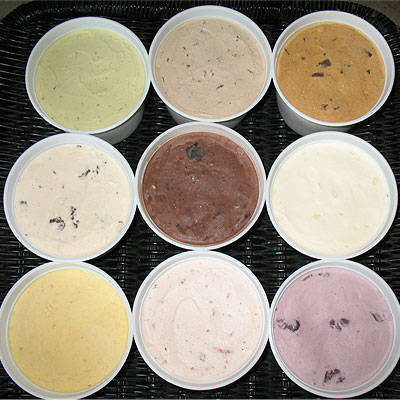 Delectable ice cream flavors, straight from Ginny Gonzalez's freezer
8. Ginny Gonzalez, Desserts from the Kitchen of Ginny Gonzalez
For Ginny, what began simply as a hobby eventually turned into a thriving business. But even with the given demand, she makes sure to be very hands-on when making her extensive line of ice cream. She has perhaps one of the widest range of flavors and among the creamiest as she uses the best carabao's milk when churning her frozen treat. Best of all, she also does homemade barquillos, which is the best accessory for your ice cream.  


What made you start your own artisan ice cream line?
I really love to bake and when I moved house, my oven was too big to bring as it is an industrial oven. Since one of my specialties is making frozen desserts, I decided to try making ice cream with carabao's milk because it is creamier and richer. 

What makes your ice cream different from others?
I don't use any preservatives, additives, coloring or artificial flavors. I only use fresh fruits in season.  For flavors like Brazo de Mercedes or Fudge Brownie Overload, I make these from scratch before mixing it into the ice cream.  I make sure that whatever flavor I make, I really taste it and that the flavor is not bitin.
ADVERTISEMENT - CONTINUE READING BELOW

Where do you get inspiration from for flavors?
Maybe it starts from the things I like to eat then I try to imagine how it would taste with ice cream, or as an ice cream flavor. From suggestions from friends who want a particular flavor, and sometimes just looking at what's available at the supermarket shelves, or there would be times when an idea would just pop into my head.

What are your favorite flavor creations and why?
None in particular but I like doing flavors that are more complicated in the sense that there are so many steps to do before completing a particular flavor. For example, for my Turtle Pie, I make the caramel from scratch, crush the cookies as opposed to buying pre-crushed cookies, toast walnuts and chop, etc. It's challenging when I need to make several batches of these types of flavors, but it's fun. 

What can people expect from you in the near future?
I'll probably have new flavors as ideas and suggestions keep on coming.  Definitely no commercial outlet as I do everything myself because I enjoy it and don't want any pressure. 

Please call 0929-6834350 for more information.
ADVERTISEMENT - CONTINUE READING BELOW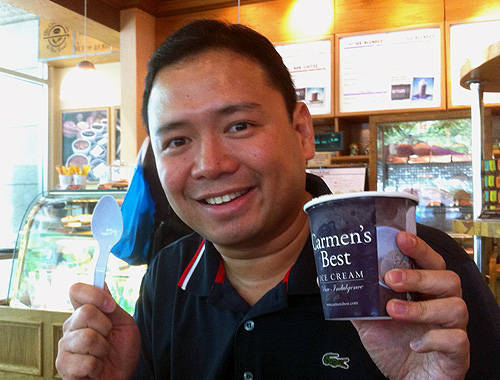 9. Paco Magsaysay, Carmen's Best
You'd be surprised to know that Carmen's Best is actually a result of a solid search session on YouTube. After watching his regular dose of basketball games on YouTube, Paco Magsaysay, the guy behind Carmen's Best, decided to twiddle with the keywords "how to make ice cream," as he often does with his other kitchen pursuits. "That's where I go when I wanted to learn how to bake, how to cook steak. Now, I'm there to learn Paella," he shares. Using milk from their family's Laguna farm, and commercial cream, Paco nailed ice cream on first his try. "And then the food tech from the farm said we actually had cream available," Paco narrates. Knowing how much cream goes into premium ice creams, Paco simply used a little more than that, resulting in one of the most delicious, creamiest ice creams Manila has tasted. That was in 2010. In 2011, they finally went to market. Early this year, Paco took the Ice Cream Short Course in Penn State, to refine his YouTube schooling.

Who is Carmen?
Carmen is my 15-year-old daughter. I knew I had to use a girl's name because girls are more passionate about ice cream than men. I also wanted it to sound like an older lady, you know? Like a grandmother. 

What is Carmen's favorite flavor?
Oh, she loves the Malted Milk. I love our Vanilla, it's called Madagascar Vanilla Bean. I've always been a vanilla kind of guy but also I think that best reflects our ice cream. Diba, sabi nila, to know how good something is, you have to try the most basic thing it can offer? So, Vanilla.

So why ice cream?
I've always loved ice cream but never really thought of getting into it. Then my father started the farm. We incorporated in 2009, after which I learned how to make ice cream on YouTube. Our food tech at the farm told me about how we had so much cream they actually had to start throwing it out, sayang. So we decided to use that cream in making ice cream and that's that. Butter Pecan was our first flavor.
ADVERTISEMENT - CONTINUE READING BELOW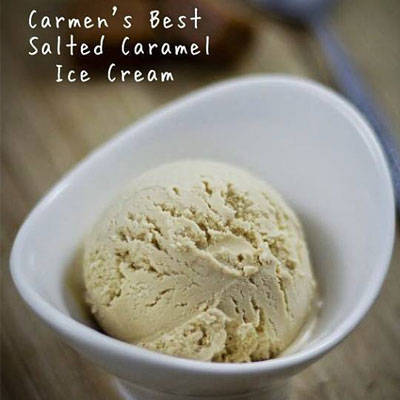 What flavor do you think best defines Carmen's Best?
We are very popular for our Salted Caramel, but more than that I think we are best defined by the amount of cream we put in our products. It is more than the usual amount that premium ice cream makers have in their products so that's why our ice cream is very good.

What is your favorite ice cream memory?
In 1970, I was a 12-year-old boy living in San Francisco. Every Saturday I would take the bus to spend the whole day at Pier 39. I would end my day with two scoops of vanilla Butterscotch Sundae at Ghirardelli. Recently, I tried doing that again pero wala na, hindi na kaya. That was an experience fitting for a 12-year-old boy living in San Francisco.

For more information, please visit Carmen's Best website.
ADVERTISEMENT - CONTINUE READING BELOW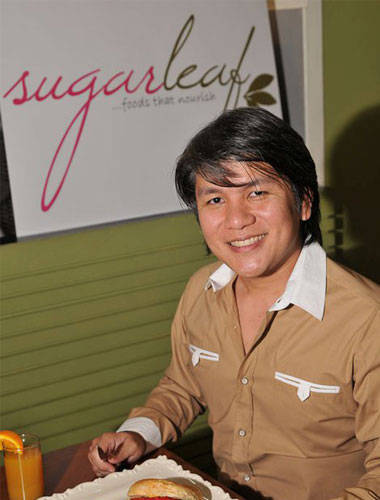 Photo from Angelo Songco's Facebook page

10. Angelo Songco, Jello's Probiotic Ice Cream
After working for over 10 years in the corporate industry from hotels, resorts, automotive, membership clubs, Angelo decided to turn his efforts to Sugarleaf, which he transformed from a Kapampangan restaurant to a healthy snack shop to be able to cater to the customers and health care providers in the building it is located in. Apart from offering healthy cookies using organic eggs, whole wheat flour, nuts and fruits, he also churns and sells his own line of vegan ice cream made with coconut milk kefir. 

What made you start your own ice cream line?
We started selling artisan ice cream made by a small sorbetero company in Guagua, Pampanga, which became one of our best sellers in Sugarleaf's predecessor, Butchie's Recipes of La Moderna, Pampanga. But when we realigned the offerings into healthier products, we decided to make it on our own because it was rather difficult requesting changes from our previous supplier - an old lady who didn't take suggestions and requests very well.
ADVERTISEMENT - CONTINUE READING BELOW
What's your most memorable ice cream or frozen treat experience?
As a child, I only ate vanilla ice cream and nothing else!  On my first US and Canada vacation when I was 10, I recall being surprised that ice cream came in cartons.  And in an ice cream shop in Toronto, I ordered vanilla ice cream and was mistakenly served pineapple.  I pointed out the mistake and the server replaced my order and threw the pineapple ice cream away which shocked even myself.

What makes your ice cream different from others?
We put a healthy twist to it by making it vegan (dairy-free) yet creamy and delicious.  Unlike other dairy-free ice cream, which are soy or rice milk based and are rather coarse, Jello's Probiotic Ice Cream is coconut milk-based so it is still creamy.  As the name suggests, it contains kefir, a potent probiotic, which is composed of about 30 different strains of beneficial microorganisms which are good for digestion.

Where do you get inspiration from for flavors?
From the superfood ingredients we carry at the store.  And my personal instinct!


What is your favorite flavor from your line?
Maca Durian because it's simply delicious. Even a non-durian lover will like it.


You can find Jello Probiotic ice cream at G/F Heatlh Cube Building, 226 Wilson Street, West Greenhills, San Juan. Tel. Nos. 661-6639, 570-0878; MEDICard Lifestyle Center, 51 Paseo de Roxas corner Sen Gil Puyat, Urdaneta Village, Makatii, 1502 Manila, Philippines. Tel. No. 812-7323.  Please visit SugarleafPH's website for more information.
ADVERTISEMENT - CONTINUE READING BELOW
Share this story with your friends!
---
Help us make Spot.ph better!
Take the short survey
More Videos You Can Watch
Load More Stories