Chocolate Queen of Cebu Racquel Choa makes Cacao de Bola from scratch
It's our very own tsokolate!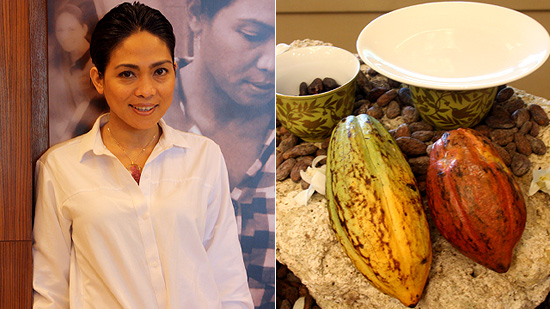 (SPOT.ph) Those who have a sweet tooth would argue that the best chocolates in the world are made in Switzerland or Belgium, or other places abroad. The Philippines isn't exactly top-of-mind when it comes to the world's top chocolate-makers. But 40-year-old Raquel T. Choa is determined to change that.
"I am Racquel T. Choa. I am 40 years old, a housewife and a mother of eight. Here in Cebu, they call me the Chocolate Queen," she introduces herself in an exclusive interview at Shangri-La Mactan Resort in Cebu. The founder of Ralfe Gourmet, The Chocolate Chamber, and Casa de Cacao had the same spiel when she was invited to talk at TEDxChiangMai in March 2016. She'd rather be called a tablea-maker than a chocolatier, saying that the former beams with Filipino pride.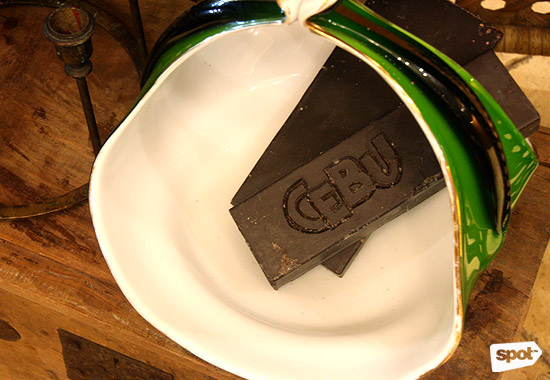 "My chocolate journey started when I was seven years old. My parents separated when I was around seven, so my grandparents took me from the city to the mountains. [There], it is part of our day-to-day to consume tsokolate batirol or sikwate, without knowing that tsokolate came from cacao," she shares.
ADVERTISEMENT - CONTINUE READING BELOW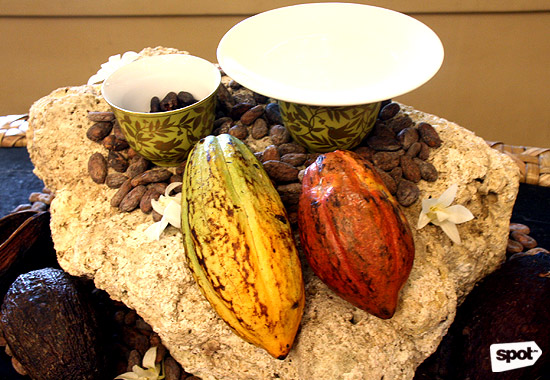 CONTINUE READING BELOW
Recommended Videos
Choa grew up in the municipality of Balamban in Cebu where cacao trees grow in their backyard. The remote village had no electricity, and therefore no television and advertisements, so little Racquel had no idea that the chocolate drink she was consuming every day was practically a luxury. "It's just part of our routine, before school which is seven rivers away from home, to drink sikwate every day. Every day, we drank, because my grandmother believed that it could [curb] our hunger," she reveals.
ADVERTISEMENT - CONTINUE READING BELOW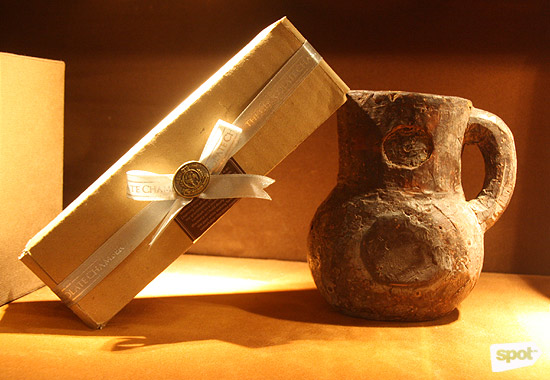 Racquel Choa's "chocoratives"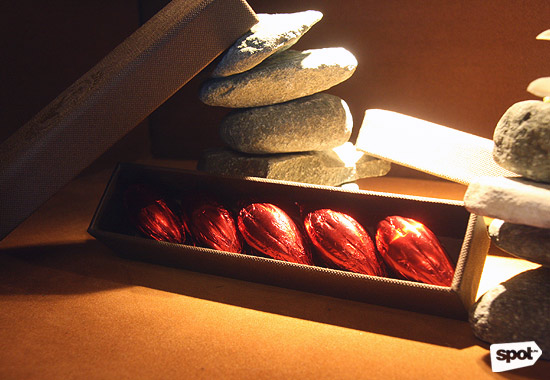 About five years later, her mother returned and took her to the lowlands. "When I arrived in Manila, there [was] a disconnection between me and the cacao. I could not drink sikwate. There was no cacao," she reminisces with sorrow in her voice. She began to forget about the cacao, the tablea, the sikwate, the seven rivers, and the mountain, as she learned to embrace life in the city. To survive, she had to sell flowers in church, collect garbage, do laundry, and work as household help. She got married at the age of 16.
ADVERTISEMENT - CONTINUE READING BELOW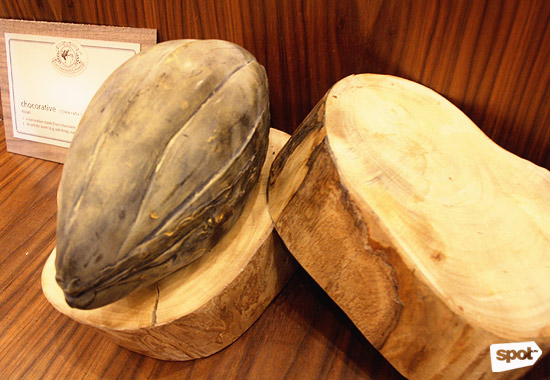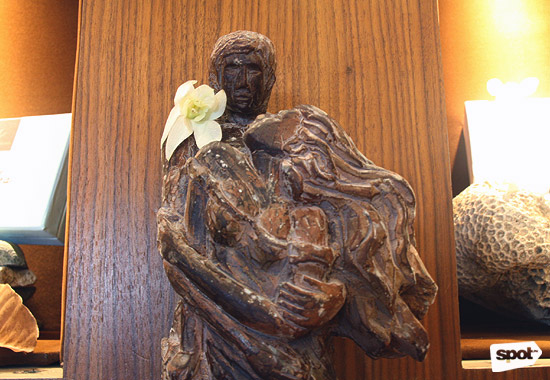 It was only in 2010 when her memory of the cacao was reawakened. "One of my friends from Argentina asked me, 'What do you have here in the Philippines, Racquel?" she narrates. She tried to think of something that she could highlight in the same way that her friend boasted their wine, olive oil, and cheese. What came to her mind was the image of the tablea. "She asked what it is. I told her that it's like a circular tablet that we drink every day. I said it's from cacao." It was then that her friend quickly identified tablea as chocolate. "I took cacao for granted because I thought it was just for champorado or tsokolate," she recalls about that episode.
ADVERTISEMENT - CONTINUE READING BELOW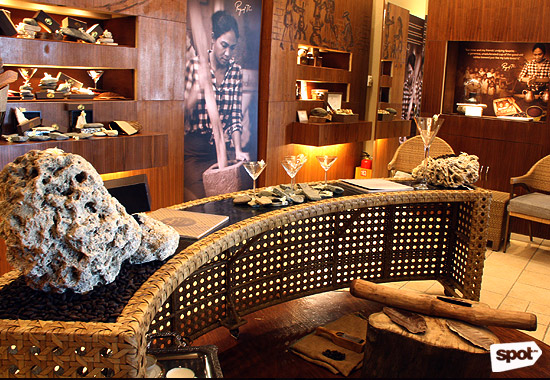 The Chocolate Chamber 90-day pop-up boutique in Shangri-La Mactan Resort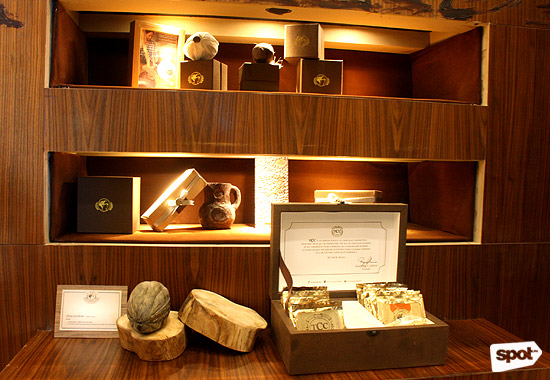 The Cebu-based chocolate artist now operates a full-fledged chocolate house where she grows and harvests cacao; dries, roasts, and grinds cacao beans; makes tableas and chocolates; and even whips up chocolate-infused food. "It's not just a business. It's a hidden treasure that we Filipinos know how to make chocolate. I'm proud to tell the whole world that, hey, we have chocolate," Choa beams.
ADVERTISEMENT - CONTINUE READING BELOW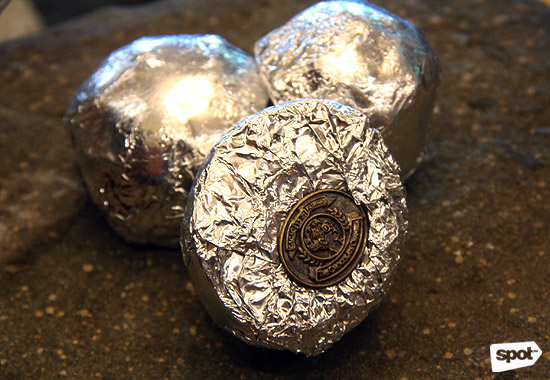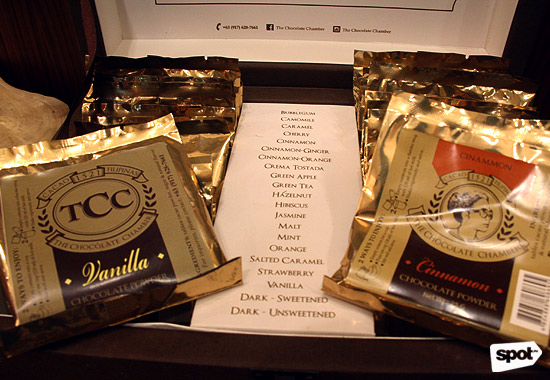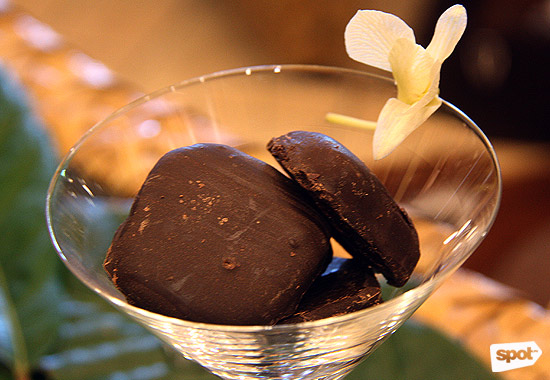 ADVERTISEMENT - CONTINUE READING BELOW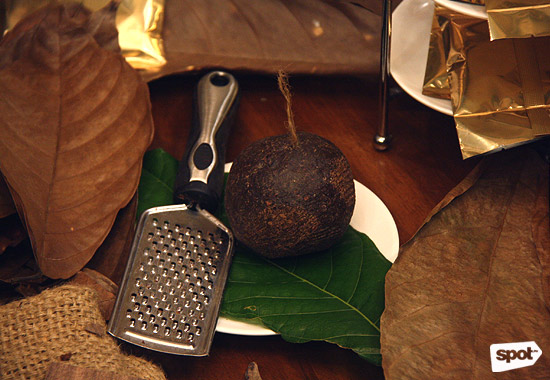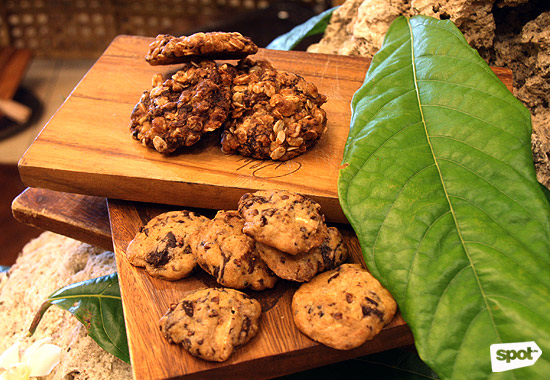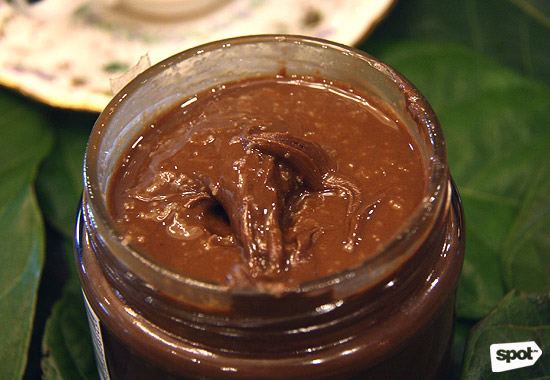 ADVERTISEMENT - CONTINUE READING BELOW
In 2015, Choa had the opportunity to let foreign dignitaries sample her chocolate creations through the regional APEC activities in Cebu and the APEC Summit in Manila. She served everything: tsokolate batirol, hand-rolled truffles, chocolate chip cookies, and ganache sprinkled with cacao powder. All of these were locally made from scratch.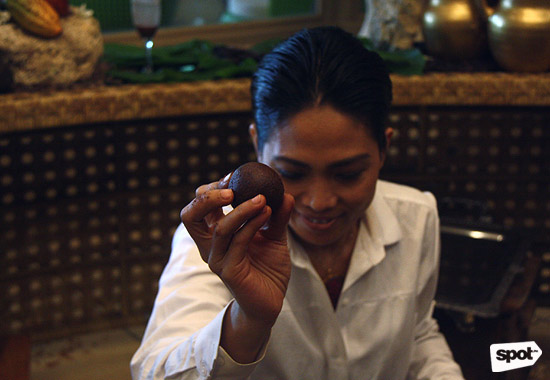 Choa recommends grating or melting the Cacao de Bola, chocolate equivalent of Quezo de Bola, and using it as confectionery
"As a visionary, as a believer that this is my calling, as a chocolate queen, my dream is to put our country in the world map of cacao. Make it our industry to plant cacao and make chocolate," the Chocolate Queen explains about her passion.
The Chocolate Chamber is at 22 President Quirino Street, Kasambagan, Cebu City and at 1/F Robinsons Galleria, General Maxilom Avenue, Cebu City. Casa de Cacao is at 3349 Topaz Street, Casals' Village, Mabolo, Cebu City. For more information, visit Ralfe Gourmet's website.
ADVERTISEMENT - CONTINUE READING BELOW
All photos by Christa I. De La Cruz
Share this story with your friends!
---
Help us make Spot.ph better!
Take the short survey
Load More Stories