(SPOT.ph) Slowly but surely, Malagos Chocolate is becoming a well-known name outside of Davao, especially because of their award-winning chocolates. Once, a trip to Davao meant bringing home durian delicacies in a variety of forms; now, pasalubong from the Durian Capital of the Philippines also includes Malagos' single-origin, bean-to-bar dark chocolate. But the next time you find yourself in the bustling Mindanaoan city, why not bring home some cheese as well?
A lot of people know of the chocolate, but not as many are familiar with the cheese. Even so, it's quite possible that you've had Malagos Cheese by cheesemaker Olive Puentespina, whether you've flown on Philippine Airlines' Business Class or treated yourself to Spiral's cheese room.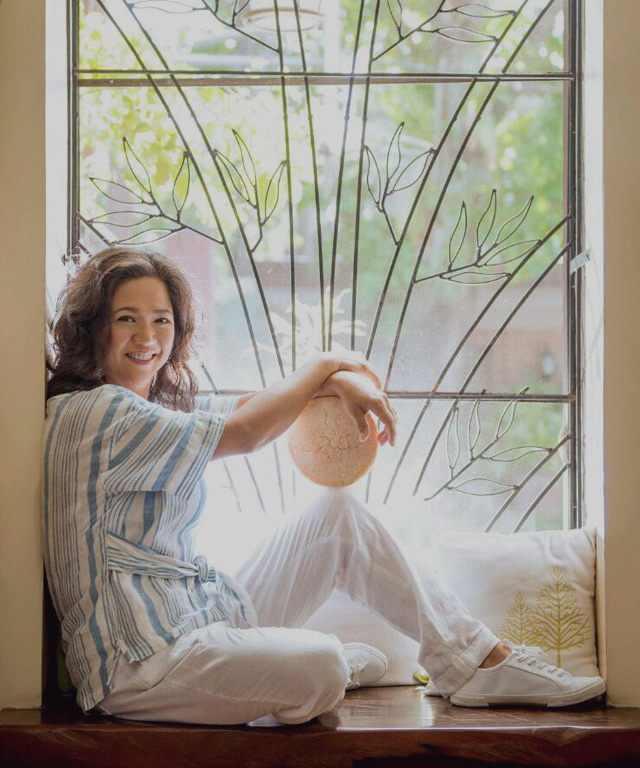 What Does Jolina Have to Do With It?
Today, Puentespina and Malagos Cheese supply cheeses to over 90 establishments, but the journey started with three goats named Marvin, Jolina, and Rica. "I started making cheese in 2005," shares Puentespina. "My husband is a veterinarian, so laging may animals. One summer, the flavor of the month was goat. While we started with three goats, dumami sila nang dumami."
ADVERTISEMENT - CONTINUE READING BELOW
Taking care of the goats started eating up their farm's budget, and the goats had to earn their keep in some way. Puentespina and her husband started by selling goat's milk: "I bottled the milk, but Davaoeños were not ready to drink goat's milk," shares Puentespina.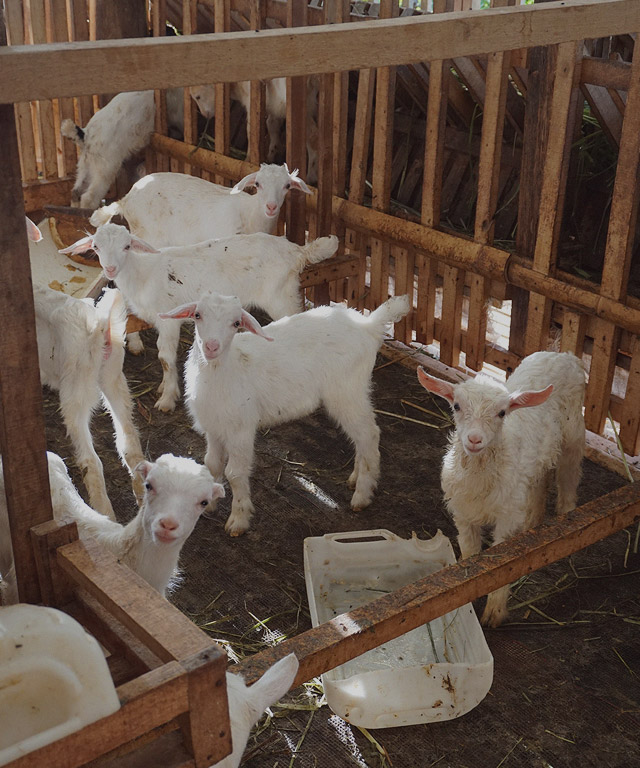 CONTINUE READING BELOW
Recommended Videos
But once you start milking a goat, you cannot simply stop. "I always say that dairying is daily-ing," she says. "Once you start milking a goat, they won't stop [producing milk anymore] so you have to get the milk every day. So now I had raw materials, and I thought, 'what do I do?' So I started making cheese."
With her background in dairy training and research, which she earned at the University of the Philippines - Los Baños, Puentespina knows a lot when it comes to producing milk: "I knew dairy production, but I didn't know dairy technology," she explains. "I know how to make animals fat so they can give me good milk, but I didn't know how to make cheese."
ADVERTISEMENT - CONTINUE READING BELOW
Still, this was a good background to have in cheese-making—after all, what is good cheese without good milk? Puentespina learned the ropes from a friend, who taught her how to make feta from goat's milk over a weekend. "Feta is aged cheese," she shares. "It'll take you a month before you can find out how your cheese tastes."
Which meant it took quite a while before Puentespina found out that her first feta wasn't exactly the best—"It was too salty, probably because it was goat cheese. And before I can really sell something, I have to like the product."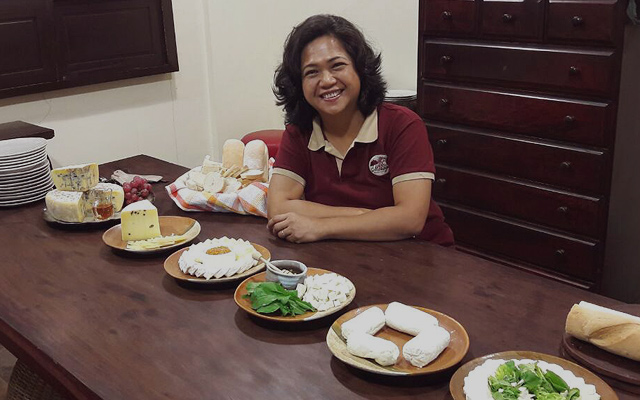 But "dairying is daily-ing" and once she started, Puentespina found she couldn't stop. She started making and eating cheese every day with a single tray and cheesecloth in their home kitchen. "I would make feta all the time and wait after a month to try them out," she says. "Then tweak something and repeat." It was a lengthy, often tiring process with uncertain results, but soon enough, it all paid off: In 2006, The Cheese Club of the Philippines awarded her goat's milk feta their Cheese of the Month. "I didn't even know there was a Cheese Club of the Philippines," she says with a laugh.
ADVERTISEMENT - CONTINUE READING BELOW
The award spurred her to get even more serious about cheese-making. "From then on, I felt there was something in [cheese-making]," she shares. "Alam ko na 'yong main process, but I was ready for more."
She may have had the basics down pat, but Puentespina knew she still had much to learn. 
Learning From the Masters 
Puentespina traveled to Northern California and Wisconsin to take lessons, and while she did learn a lot, the classes reinforced something she knew all along: She knew how to make cheese, and while it wasn't how everyone else made cheese, she was still pretty darn good at it. "Di naman pala ako nahuhuli," she says with amusement, "In fact, in some of my classes, I had the advantage because the other students, pag weekends lang sila nakakagawa ng cheese. Ako, I do it every day."
"'Never make somebody else's cheese. What you're doing is right. This is Filipino cheese.'"
While Puentespina makes European-style cheeses—like feta, blue cheese, and Camembert—for her, Malagos Cheese is still distinctively Filipino. She only uses milk from her goats as well as produce she can find in Davao, like mangoes and pineapples. "The conditions here are different," she explains. "What my goats eat are different from the cows or goats in Switzerland, for example. And the milk you have today is what they ate the night before. Since iba 'yong grass dito, iba rin 'yong lasa ng milk. Tapos the cultures, the temperature, they're all different."
These differences were seen as hurdles by Puentespina's mentors, two cheese masters from Pontresina in Switzerland. "They told me, 'you cannot make cheese in [Davao's] conditions! The temperature, the humidity, everything is wrong,' she shares. "Nasabi ko na lang, 'patay.' Akala ko marunong na 'ko."
ADVERTISEMENT - CONTINUE READING BELOW
Then Puentespina made them taste her Camembert and blue cheese: "That's when they told me, 'never make somebody else's cheese. What you're doing is right. This is Filipino cheese.'"