Big Daddy Jay's All-American BBQ
61B 17th Avenue, Cubao, Quezon City
Tel. No. (0917) 300-8435 
Open from 11 a.m. to 2:30 p.m., 6 p.m. to 10 p.m. (Tuesdays to Thursdays), 11 a.m. to 2:30 p.m., 6 p.m. to 11 p.m. (Fridays and Saturdays); 11 a.m. to 2:30 p.m. (Sundays)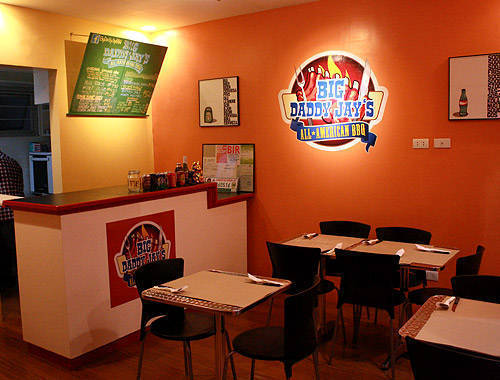 The place is small but surprisingly not cramped.
(SPOT.ph) Where there's smoke, there's fire, but on the quiet end of 17th Avenue in Cubao, that smoke comes from a black grill, churning out rack after rack of mouthwatering ribs. It's not the most conspicuous of venues: small and subdued in a corner nowhere in the proximity of more famous foodie neighborhoods. But follow the smoke-sight or smell. In this side of Quezon City, where there's smoke, there's Big Daddy Jay's.
A customer enters the restaurant and walks over to the counter asking if he could order take out. "I was actually here last night and I really loved it so I had to come back today," he says to Paul Lopez, one of the owners. "I'm really picky with my ribs pa naman," the customer adds before proceeding with more praise and recommendations, particularly for the menu.
ADVERTISEMENT - CONTINUE READING BELOW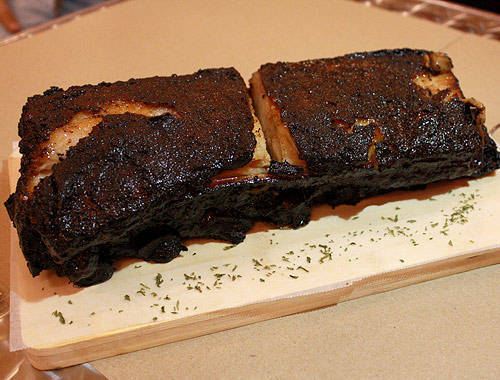 "Jay" is actually Ada Cruz-Lopez's Southern U.S. brother-in-law. He made the recipe to give Filipinos a taste of authenthic down-South ribs.
The menu is short: carnivore comforts of ribs, wings, sides, a bit of pasta, and a bit of dessert. But, it's a work in progress and it's the Ribs (full rack, P790; half slab, P410; solo, P160) you want. "The difference with our ribs is that we don't use any marinade," says Ada Cruz-Lopez, Paul's wife and another one of the owners. "We dry-rub it twice then we let it sit overnight." The process is so meticulous that Big Daddy Jay's has to close on Mondays to smoke their slabs, six hours long inside custom-made smokers.
The result is nothing short of superb. Though the char is reasonably darker than we're accustomed to seeing, the meat is tender, so fall-off the bone that you won't need a knife, but with enough texture for a pleasant bite. The whole rack isn't something to be coy about-1.5 kilos of mostly meat laced with just an appropriate amount of fat to make it succulent-but it's the flavor that really sets a standard. It's neither sweet nor spicy. Savory, but only to a tickle. Each bite feels like swirls of smoke are being released inside your mouth, gently caressing all the right aspects of your palate. There's also a distinct shade of woodiness, as if the ribs are making sure you're able taste the six hours it spent soaking up smoke and flavor inside that locker. The wood they use, however, is a secret. Ada only reveals as much as "it's neither maple nor hickory."
CONTINUE READING BELOW
Recommended Videos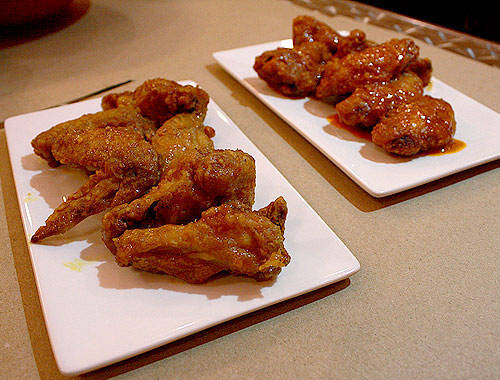 Honey mustard and Buffalo
The rest of the menu, however slight, is designed to complement rather than compete with the ribs (and just how any dish can even compete with that is beyond us). In their lineup of sides (P25 to P30), there's buttered rice, mixed vegetables, herbed baby potatoes, and grilled corn-on-the-cob. Chicken Wings (P120) come in two flavors: honey mustard with a savory sweetness and buffalo with a spiciness that catches you off guard as it coats your entire tongue with unadulterated heat.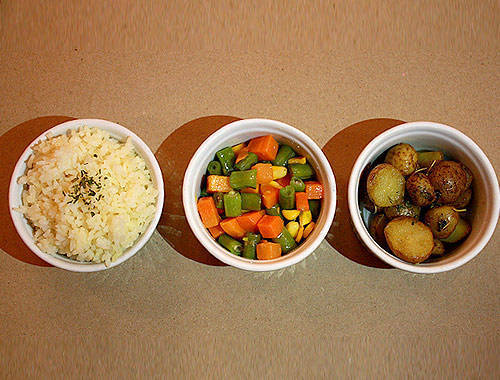 ADVERTISEMENT - CONTINUE READING BELOW
Choose your own sides
The Tomato Basil Pasta (P140), meanwhile, is the exact antithesis of the meat-laden menu. The size, manageable; the flavors, mild but distinct; the sauce creamy but light. Whole leaves of basil are added to the pasta for some extra dimension: the minty sweetness lifts not just the pasta, but also your palate which could have grown weary after all those ribs.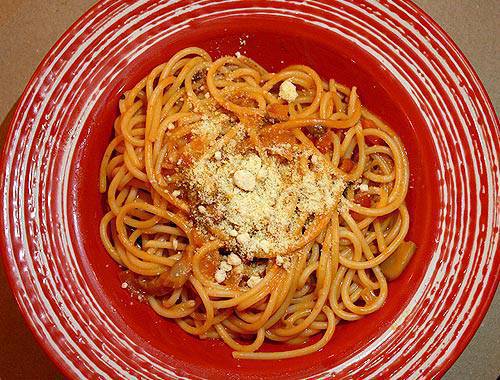 Creamy Tomato Basil pasta
Opening the restaurant was a matter of convenience for the owners. After a few years of opening shop at weekend markets, it was only in February that they finally settled in a permanent space-but only on Friday and Saturday nights, a schedule that allowed them to keep their day jobs, none of which involved food. "We started opening on a daily basis in April," says Paul. That he and Ada live nearby was the big bonus.
"We follow blogs and we noticed how they always recommend (restaurants) that aren't necessarily at the Fort or Makati," Ada says. "We thought that regardless of where the restaurant will be, as long as the food is great, people would come."
ADVERTISEMENT - CONTINUE READING BELOW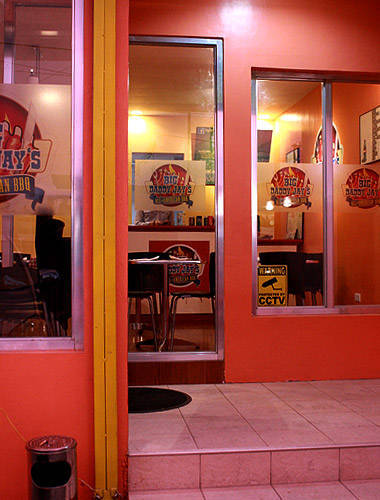 The locker-shaped custom smokers are placed outside behind the grill, creating that hypnotizing smokey effect.
Destination it will be, but for now, it's a treasure harbored by the most searching of foodies and by nearby residents. As you step outside, full and satisfied, you'll notice that there's really nothing remarkable around the the bright orange structure that is Big Daddy Jay's All-American BBQ. It is, in itself, the landmark that makes this little corner distinct. But in case a friend asks for directions, it's easy. Tell them to follow the smoke.
Share this story with your friends!
---
Help us make Spot.ph better!
Take the short survey
Load More Stories