Top 10 Iced Teas in Manila (2015 Edition)
Nix the coffee for a cooler, more refreshing option that doesn't scrimp on the caffeine kick.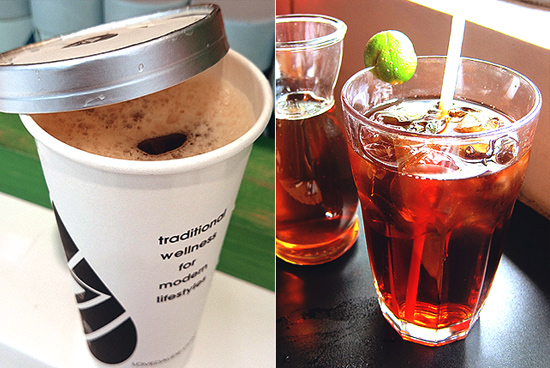 (SPOT.ph) Iced tea has become a staple in many Filipino pantries for several years, but with everyone turning a more mindful eye towards sugar levels these days, most of us have gone off the powdered iced tea variety and turned to fresh brews instead. We rank the most pleasing tea flavors (hold the milk) and give a rundown of the best, most refreshing iced teas.
Editor's Note: If you're looking for Wendy's and Army Navy, please refer to the links below.
Also read:
Top 10 Fast Food Iced Teas
Top 10 Iced Teas in Manila (2011)
Top 10 Bottled Iced Teas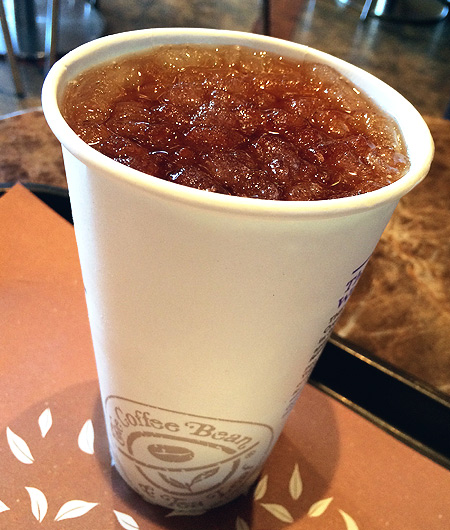 ADVERTISEMENT - CONTINUE READING BELOW
10. The Coffee Bean & Tea Leaf's Southern Blend (P125)
More known for their expansive selection of tea leaves steeped hot and fresh in front of you, CBTL's iced tea offerings are quite delightful as well. Southern Blend, in particular, holds a lovely rose and floral flavor that mixes well with your standard black tea. They don't scrimp on size either-you get a pretty large drink with a heaping serving of very fine ice spheres (not cubes!) that somehow make sipping this drink even more pleasant. Those who like exploring more unique and exotic flavors will love this beverage.
Click here for a list of CBTL branches.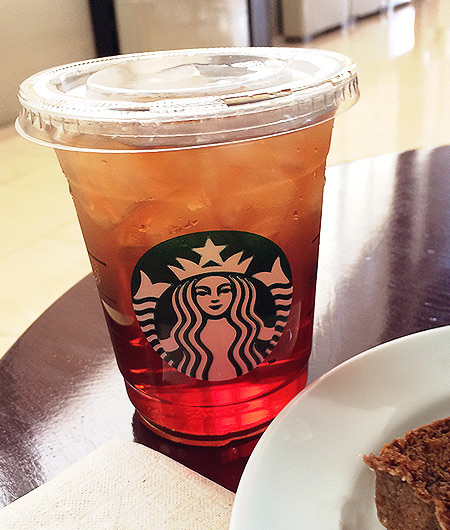 ADVERTISEMENT - CONTINUE READING BELOW
9. Starbucks' Basic Black (P100/tall)
This popular coffee chain may not highlight its brewed iced teas as the main feature, but everyone deserves a sip of these fresh blends. The caveat, however, is that you're not entirely sure you're going to get the flavor you want because each branch alternates among three flavors: basic black, potent Passion and minty Zen. Basic black plays a happy medium and is the most standard among the three-Passion can be quite bold and polarizing, and not everyone likes the taste of mint. This drink is anything but basic and is a great pick for both non-coffee and coffee drinkers.
Click here for a list of Starbucks branches.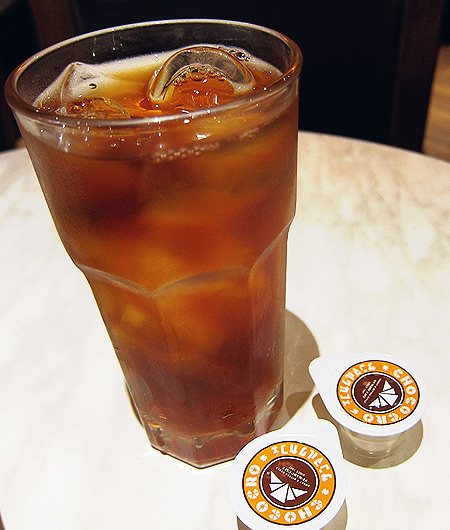 ADVERTISEMENT - CONTINUE READING BELOW
8. St. Marc Café's Iced Tea (P100/small, P110/medium, P120/large)
The friendly crew at St. Marc Café always reminds customers that this iced tea is unsweetened. One of the best things about this drink is just that-the ability to keep things simple. This straightforward drink is perfect on its own although you do get two containers of sugar syrup, just in case you're looking to sweeten things up. Even with both servings mixed into your beverage, the tea taste is well preserved and not overpowered. Stir well.
St. Marc Café is at SM Mega Fashion Hall, Mandaluyong City. Read more about it here.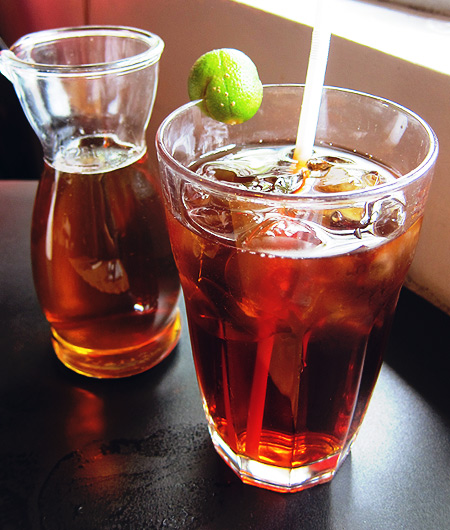 ADVERTISEMENT - CONTINUE READING BELOW
7. Chocolate Kiss' Iced Tea (P70)
This university restaurant is a staple for everyone who's been to the UP Diliman campus. Aside from serving the not-so-usual college student fare, Chocolate Kiss offers a bottomless iced tea that is definitely hard to pass up. Delivering the most bang for your buck and at the cheapest price, you get an unsweetened brewed iced tea and an entire 25-ml decanter of sugar syrup so you can rock your own blend. Try to stir that syrup in slowly-just a little goes a long way because this drink is great as it is.
Chocolate Kiss is at Bahay ng Alumni, UP Diliman Campus, Magsaysay Avenue, Diliman, Quezon City.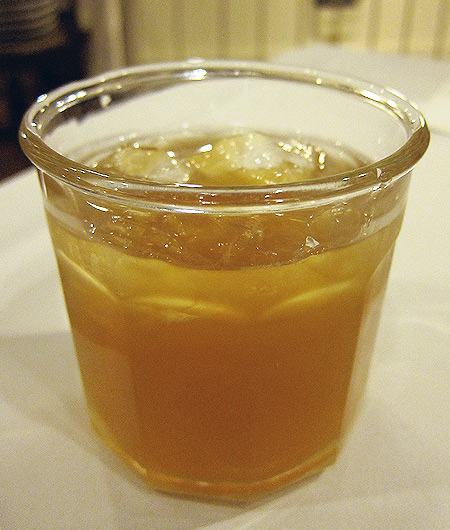 ADVERTISEMENT - CONTINUE READING BELOW
6. Uno Morato's Iced Tea (P75)
This small neighborhood restaurant has been a strong contender in the food scene for many, many years. Their iced tea has not changed since they first opened-friendly, not too strong, and best of all, bottomless. Uno's iced tea is subtle and smooth. It's sweet enough to make the Pinoy palate happy, but doesn't scrimp on that tea taste. This blend is also friendly enough for kids (just watch how many glasses they down!). There is a strong local citrus flavor in the drink-who doesn't love calamansi in their iced tea, after all?
Uno Morato is at 195 Tomas Morato Avenue corner Scout Fuentebella Street, Quezon City.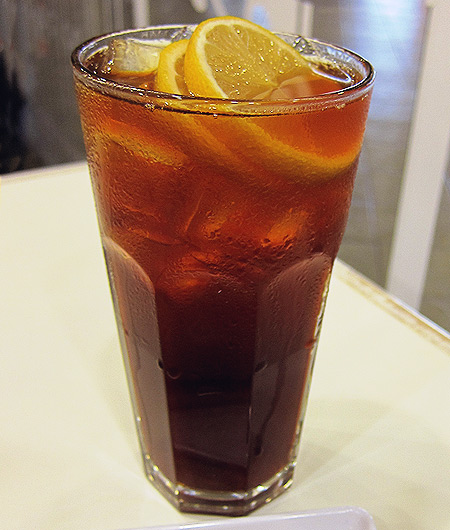 ADVERTISEMENT - CONTINUE READING BELOW
5. Toastbox's Iced Lemon Tea (P85)
There's no need to be intimidated by the dark color of this beverage. While you will definitely taste hints of bitterness, the simple syrup mixed in balances out this strong drink, keeping it light and friendly to anyone's palate. The infusion of sweetness is light and doesn't sink down to the bottom of your glass the way a very heavy syrup would. This simple drink, mixed with slices of fresh lemon is perfect for those who are looking for a drink that packs a punch.
Click here for a list of Toastbox branches.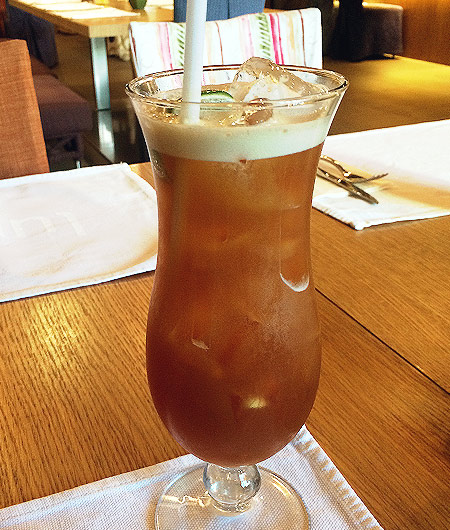 4. Kitchen 1B's House Brewed Iced Tea (P130)
ADVERTISEMENT - CONTINUE READING BELOW
For those looking for the nostalgic taste of country club "Butterfly" iced tea (but don't have the privilege of an actual club membership), you can head over to this Legazpi Village haunt that plays young sibling to longstanding comfort food fave, Apartment 1B. Kitchen 1B's house brew is served in a sizeable, tall glass and delivers the same oomph that an old-fashioned Butterfly gives, without the saccharine sweetness that comes from concentrate. Served with a slice of lime, the drink can be citrusy sharp-in a good, frothy way.
Kitchen 1B is at G/F, KL Tower, Gamboa Street, Legazpi Village, Makati City. Read more about it here.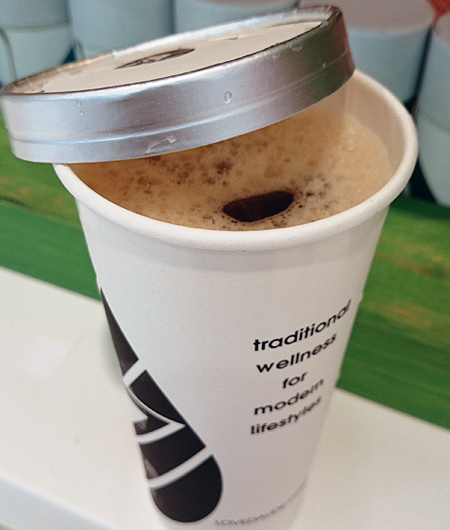 ADVERTISEMENT - CONTINUE READING BELOW
3. Sweet Tea by Sweetea's by Da.u.de (P60/regular, P70/large)
Everything in this handcrafted tea stand is brewed fresh, and the menu already forewarns of a five- to seven-minute wait for every order. But on busier days, that period stretches out to around 15 minutes. This has to be some pretty damn good tea. Which it is. Certified tea master Renee Sebastian uses African black tea to make her Sweet Tea, and a very light sweetness comes through with every refreshing sip. It's neither cloying nor irrelevant-the combination is actually pretty exact. But you don't take your time drinking this brew. There's a lot of ice, which can already dilute the mellow flavor, and the paper straw tends to disintegrate after a while.
Sweetea's by Da.u.de is at SM Mega Food Hall, Mandaluyong City.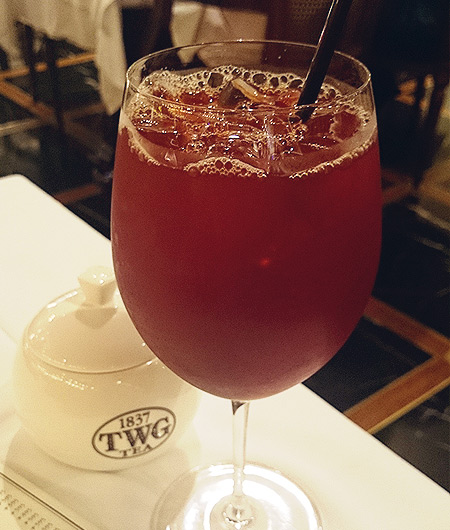 ADVERTISEMENT - CONTINUE READING BELOW
2. TWG's Eternal Summer (P195)
Customers are always mesmerized by the beautiful gold packaging of the hot teas, but TWG has some stellar iced teas as well. A favorite is the Eternal Summer, an African red tea infused with cranberries and hibiscus. Just as good as hot tea, you get very subtle but distinct hints of those floral and fruity aromas. An iced Eternal Summer is served as a plum-colored fluid in a large, ice-filled goblet. There's sugar syrup on the side, which you're advised to empty into the tea. This stretches your drink, which, at a little over P200 after taxes, you'll want more of. Don't worry, the sweetness remains incredibly delicate, and the concoction totally invigorating.
TWG has branches at Greenbelt 5, Makati City; Newport Mall, Resorts World Manila, Pasay City; Shangri-La Plaza East Wing, Mandaluyong City; and Central Square, Bonifacio Global City.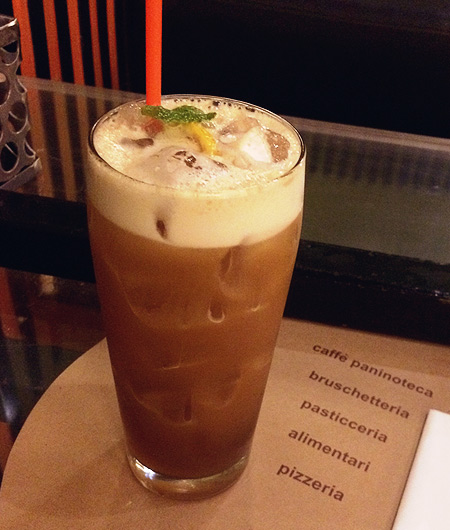 ADVERTISEMENT - CONTINUE READING BELOW
1. Cibo's Te Freddo Limone (P95)
Still the frontrunner among the city's best brews, Cibo remains on top of its iced tea game 18 years after it first entered the restaurant scene. While the menta (mint) and pesca (peach syrup) options may seem just a tad more unconventional, the classic lemon flavor delivers the best bang for your buck. For under a hundred bucks, you get what appears to be a tumblerful of tea, jazzed up by a fresh sprig of mint, and a fun, frothy top. Cibo's iced tea offers the perfect blend of sweet and sour, neither of which disguises that distinct brewed taste you get from real tea.
Click here for a list of CIBO branches.
Also read:
Top 10 Fast Food Iced Teas
Top 10 Iced Teas in Manila (2011)
Top 10 Bottled Iced Teas
CONTINUE READING BELOW
Recommended Videos
Share this story with your friends!
---
Help us make Spot.ph better!
Take the short survey
Load More Stories