The 10 Best Things We Ate in April
Noteworthy dishes in this food-filled month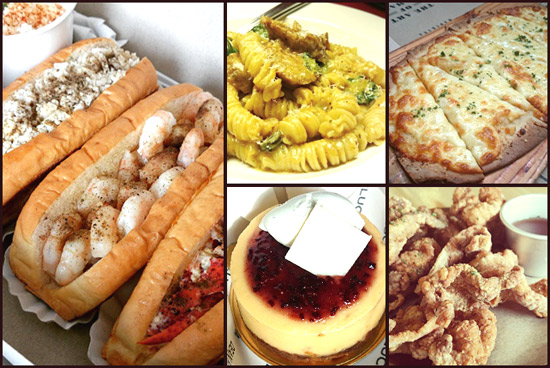 (SPOT.ph) If you didn't already know, here at SPOT.ph, we love food. You need it to live, but we find that there are some dishes that go well past the virtue of necessity. While others content themselves with a deep fryer and the usual salt and pepper, there are some who make—or at least try to make—an art out of it, with delicious displays and even yummier flavors. We believe those that go above and beyond their duty deserve necessary recognition. So here are our top picks among the dishes we ate throughout April.
This list is not ranked.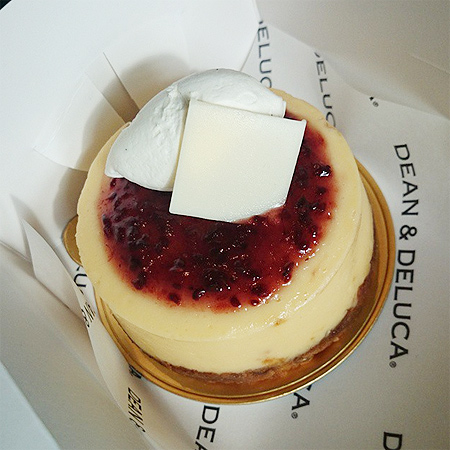 Dean & DeLuca's New York-style Cheesecake
At P180, it seems pretty steep for a little cake, but we like telling ourselves that this is Dean & DeLuca and we waited over a year for it to open. This cheesecake erases the pain of the wait. The cracker crust is thicker than average, but it's a sturdy base for the cake, which is a slippery, smooth velvet. Everything is light but distinct, with just an obvious amount of sour cream. The kiss of berry jam on top perks up that subtle but bold profile. The engineering packed in this tiny thing is just impeccable.
ADVERTISEMENT - CONTINUE READING BELOW
Dean & DeLuca is at Rockwell Edades, Makati City. Read more about Dean & DeLuca.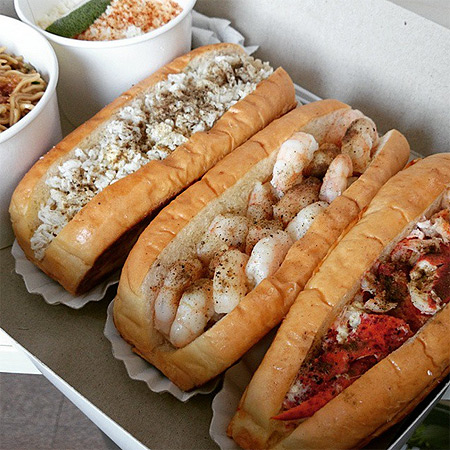 CONTINUE READING BELOW
Recommended Videos
Bun Appetit Crab Sandwich
We imagine that the lobster and shrimp offerings are the ones that catch most attention, but the crab is our favorite. It's the one that benefits most from Lawrence and Iya's conservative as-is approach when it comes to their seafood. The fresh crab meat is just so naturally buttery and briny that any type of cover-up would be insulting.
Read more about Bun Appetit.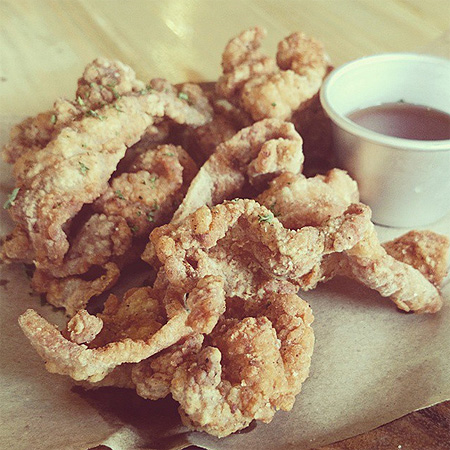 ADVERTISEMENT - CONTINUE READING BELOW
Fat Daddy's Hot Pork Poppers
If Fat Daddy were an actual person, he might have a heart attack upon seeing that our favorite isn't from his specialty smoked delicacies. It was that difficult to choose just one from that menu, so we decided to separate ourselves from the issue. You can only blame yourself, Fat Daddy. These awfully awesome habit-formers are thin cuts of liempo fried into something that is both crunchy and chewy. It's a hearty thing, and you're going to need the tart of their homemade Piedmont sauce every now and then. You know, so you can eat more.
Fat Daddy's Smokehouse is at 171 Dao Street, Marikina Heights, Marikina City. Read more about Fat Daddy's.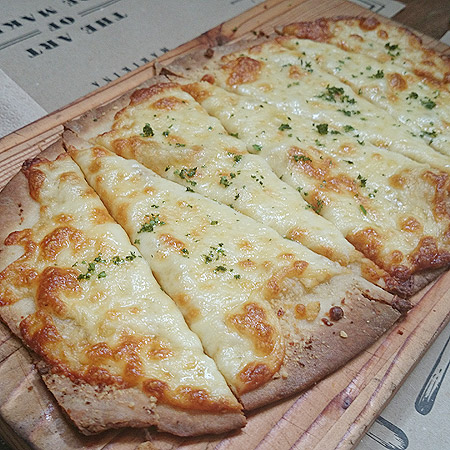 Industriya Marikina's Bianca Pizza
This enormous restaurant has a 12-page menu of pure text. When we visited for lunch, we tried 21 dishes, so you can understand the difficulty of choosing just one from their arsenal of fail-proof dishes. The pizza stands out, though. The crust is impressively thin and impressively crisp—think grissini but flat and oblong. It's their version of a three-cheese, and it's far from overwhelming. This is the type of pizza we could have everyday.
ADVERTISEMENT - CONTINUE READING BELOW
Industriya Marikina is at 23 MA Roxas Street, Calumpang, Marikina City. Read more about Industriya Marikina.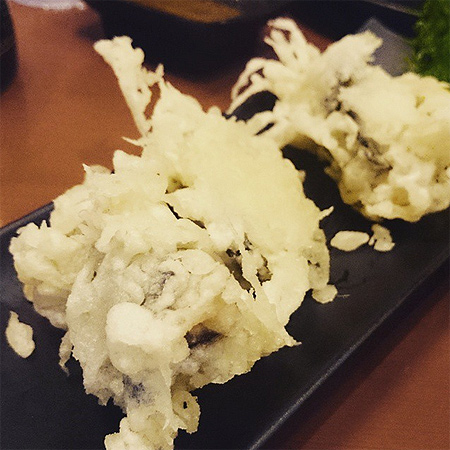 Takashi's Uni Tempura
This reliable Japanese restaurant always has a few tricks up its sleeve. The latest of which is this magical crispy wonder: uni wrapped in nori, then dipped in tempura batter before diving into a pool of piping oil. It's juicy, a great touch of brine bursting under that white crisp coat that gives it extra dimension.
Takashi is at Pioneer Center, Pasig City. Read more about Takashi.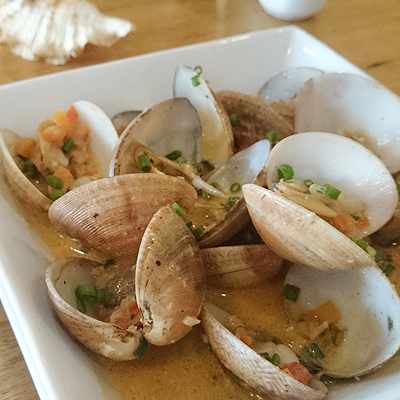 ADVERTISEMENT - CONTINUE READING BELOW
El Cangrejo's Clam Steamers
These clams have no salt in them. The chef uses the juices that naturally ooze out of the shells to season his stew and the result is nothing short of lip-smacking. A few choice herbs, a little bit of butter, and maybe some dipping bread (get the homebaked ones available on the menu), and El Cangrejo has the dish that has us forever committed. Then again, they have that awesome unlimited crab-and-steak deal. If they come up with an all-you-can-eat option for these steamers, clams might end up extinct.
El Cangrejo is at 34 Sergeant Esguerra Street, Quezon City. Read more about El Cangrejo.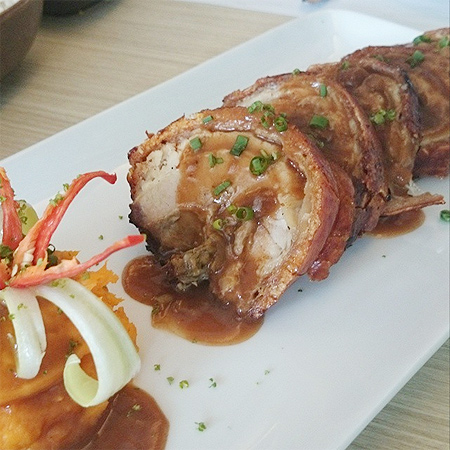 Limbaga 77's Baked Lechon
We like telling ourselves that this lechon is baked, which amps up its healthy credence a few and a half notches. It's a small serving as far as lechon goes, but we dig it because we believe even small groups should be able to partake in this delicacy when a craving hits and not just during fiestas. It's more porcetta than anything. The rolled-up pork is infused with herbs and the skin reminds us more of that bubbly crispy pata type instead of the slick smooth crunch of the usual lechon. We consider it the best of both worlds.
ADVERTISEMENT - CONTINUE READING BELOW
Limbaga 77 is at 77 Scout Limbaga Street, Quezon City. Read more about Limbaga 77.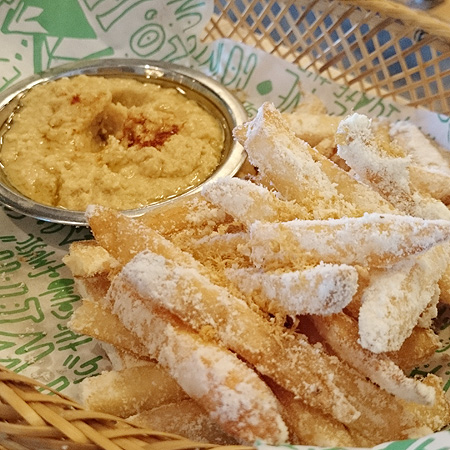 Liberation Shawarma's Fries
Call us subversive for not writing about Liberation's actual bread and butter, the shawarma, but these fries are a killer. The fries boast a thicker cut so you better experience that soft, real potato. It comes with hummus, something we never thought would work wonderfully with fries.
Liberation Shawarma is at 5/F Century City Mall, Makati City.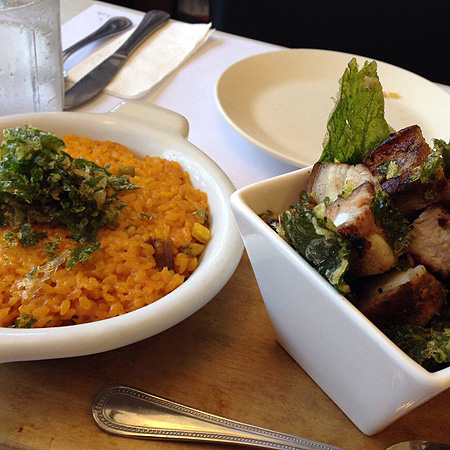 ADVERTISEMENT - CONTINUE READING BELOW
Sinigang Paella from Neil's Kitchen
If you're the type to have every spoonful of your kanin and ulam with a slurp of soup (bulalo or sinigang usually), then you'll love how Neil's Kitchen successfully melds those flavors together. The rice absorbs the sour kick from sinigang, and it's a flavor that marries wonderfully with the saltiness of the pork. It essentially takes a step away from your habit.
Neil's Kitchen is at Westgate, Filinvest Corporate City, Alabang, Muntinlupa City. Read more about Neil's Kitchen.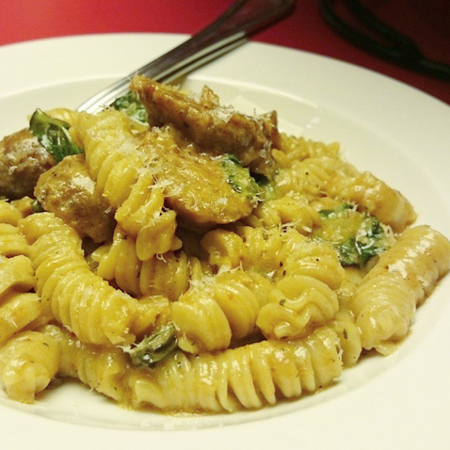 Sun-dried Tomato Pesto Fusili from Linguini Fini
Where do we even begin? Those tight corkscrews of pasta with that rough rustic charm? The homemade sun-dried tomato sauce? The slightly spicy homemade sausage? All those elements put together? This may be Linguini Fini's best yet, and we're just happy we're on the eating side of the restaurant. This pasta is simple—simply superb—the few elements popping up like a singing ensemble where each member is just as important to the final performance. We can't even write about it anymore. We'll be at Linguini Fini if you need us.
ADVERTISEMENT - CONTINUE READING BELOW
Linguini Fini is at 3/F SM Mega Fashion Hall, Mandaluyong City. Read more about Linguini Fini.
---
Help us make Spot.ph better!
Take the short survey
Load More Stories