20 Underrated Restaurants in Manila
Chef and all-around likable guy JJ Yulo lists down his bets for the underrated and the overlooked.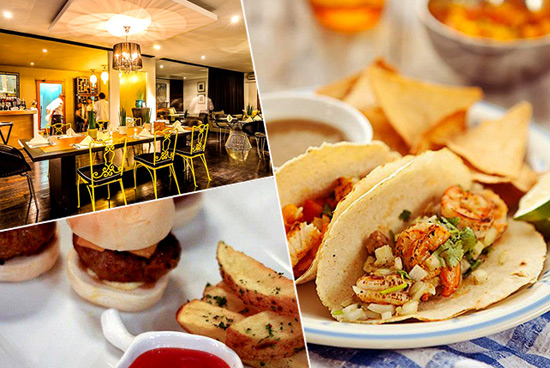 (SPOT.ph) At the rate restaurants are opening these days, you can imagine how difficult it is to stay on everybody's radar. You have to be noisy on social media (a MUST these days. Excuse me while I take my groupfie.), you have to be extra creative and do things with flair, you have to make sure you're innovating, cooking new things every so often, and generally watching your back. It's a whole lotta work!
Not everyone can be on top of everything, of course, and it's not easy either. There are some lucky ones who have the resources to really be on the ball, but there are those who are a bit off-center for one reason or another. Perhaps their chef or their owner is elusive or is shy (let's face it—chefs and restaurateurs nowadays need airtime more than ever, be it on the telly or online), or maybe they're in some strange spot that no one knows about, or maybe they've been overshadowed by some charming new kid on the block.
ADVERTISEMENT - CONTINUE READING BELOW
I've made a list of some joints that are underrated, in my opinion. Some of these have ardent fans, but are so ubiquitous that they aren't talked about much. Some hardly have anyone eating there (so please do go and check them out!). Some exist just because. But I assure you, they are all worth seeking out or revisiting.
Note: JJ Yulo's list is made up of underrated restaurants that are not necessarily unknown.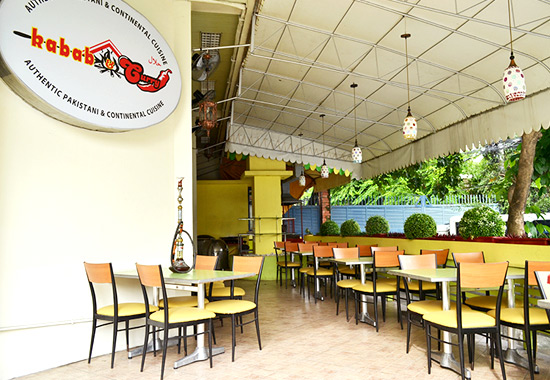 CONTINUE READING BELOW
Recommended Videos
Kabab & Curry
This is undoubtedly one of the most underrated joints I know, mainly because every time I go there, there are no more than two tables full. Three tables mean action, baby! Here's the rub though—they make great-tasting Pakistani and Northern Indian food: incredible grilled chicken, evenly spiced, marinated in green spices; organic okra cooked in tomatoes and spices (I can eat just this and some rice!); vegetable biryani; lamb ribs...a whole lotta food. I promise—you won't regret coming here.
ADVERTISEMENT - CONTINUE READING BELOW
Kabab & Curry is at 20 Jupiter Street, Makati City. Photo from their official website.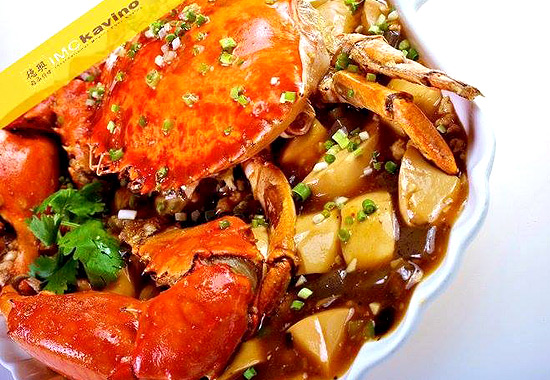 IMC Kavino
This one is really just off the radar. IMC ("International Master Chef") Kavino wins the Cheeseball name award, but they have some delicious Chinese grub on offer in a part of Jupiter that isn't exactly teeming with food choices. Chef Kavino Lau used to run the kitchens of Heritage Hotel and Century Seafood. Yes, his Cantonese interpretations have followers, but it's not (yet) a top-of-mind Chinese restaurant despite its tenure. They could use new peeps entering their doors.
IMC Kavino is at 136 Jupiter Street, Makati City. Photo from IMC Kavino's Facebook page.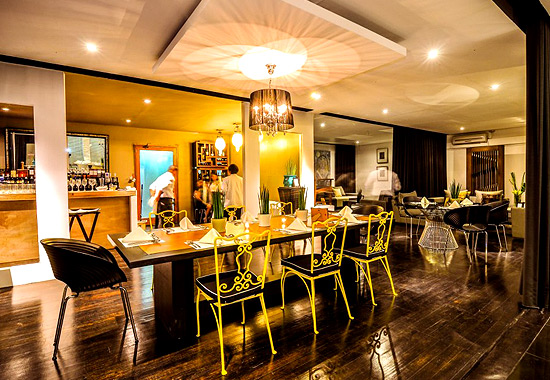 ADVERTISEMENT - CONTINUE READING BELOW
Prime 101
I know some real big fans of this place, and I can see why they love it so much. A furniture showroom/restaurant, Prime 101 serves great food in a beautiful space: perfect for a special occasion, a date, or just a night out with buddies to enjoy their grilled specialties and some wine. Their gimmick: choose your protein, and tell them what flavors you're into (French, Japanese, etc.) and they'll give you just what you're looking for (Chef Marco Legasto is all about freestyling). Actually pretty fun!
Prime 101 is at 2226 Chino Roces Street, Makati City. Photo from Prime 101's Facebook page.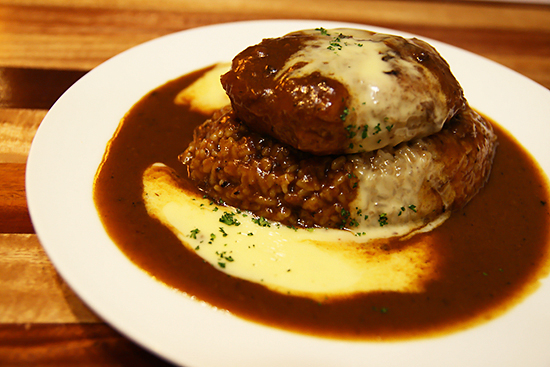 Izumi Curry
This is a casual joint in the super-quiet top floor of The Podium, and man, it's also one of my favorites because I love me some Japanese curry. A lot of Japanese joints serve curry from a box—this one clearly makes theirs with some love: You can taste little nuances in the sauce (I taste fruit!). Paired with great tonkatsu, or my personal favorite, tofu, it's a satisfying meal that won't let your hungry tummy down.
ADVERTISEMENT - CONTINUE READING BELOW
Izumi Curry is at 5/F The Podium, Mandaluyong City.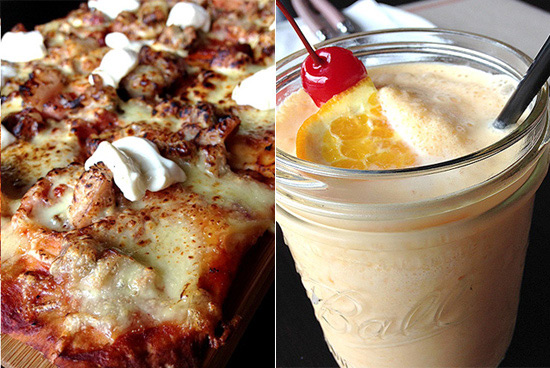 Tipple & Slaw
I personally think T&S's chef, Francis Lim, is definitely underrated. So is this joint which started as a sandwich place/bar, but is now known more for the bar. The truth of the matter is that they have great grub, in huge portions, and crowd pleasers as well! You'll find stuff like porchetta sandwiches; stuffed buffalo wings; giant chicken nuggets; fried chicken with CREAM CHEESE GRAVY. Oh yes. Read about Tipple & Slaw's new menu here.
Tipple & Slaw is at 2/F Forum South Global, Bonifacio Global City. Read more about Tipple & Slaw.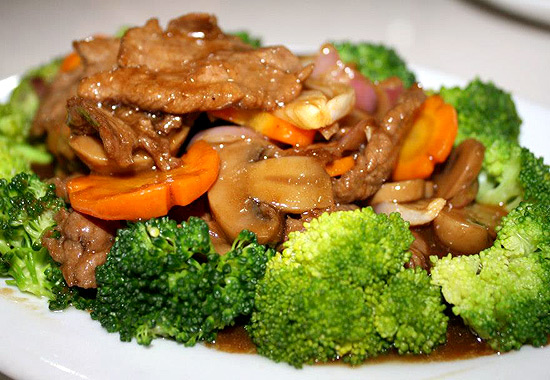 ADVERTISEMENT - CONTINUE READING BELOW
Mien San
This is a joint with rabid fans, and it's successful: so much so that they bought the shop next door. But it's also something that's become so ubiquitous that it might now have gone under the radar. No one talks about it, it's just there. One bite of beef tendon rice, chili dumplings, or mushroom fish fillet is all you'll need to become forever loyal.
Mien San is at 40 and 42 Granada Street, Villa Ortigas II, Quezon City. Photo from Mien San's Facebook page.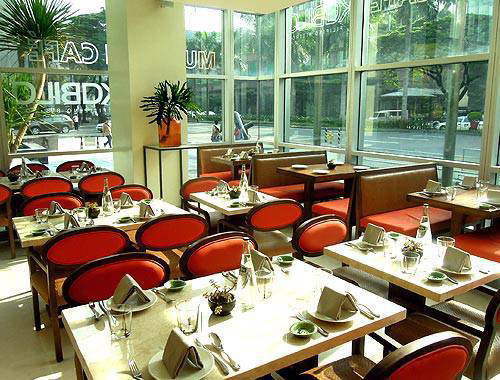 Kabila
This modern Filipino restaurant in a gorgeous corner space got a bit of buzz before, but to my ears they've become a bit silent. Which is too bad: The food here is great. It's fun, innovative Pinoy food with classic flavors—the tokwa't baboy here is ace, as are the salmon kinilaw and crispy lumpia with bangus, togue, tinapa, and ubud. The next goal is to plow through the rest of the menu.
ADVERTISEMENT - CONTINUE READING BELOW
Kabila is at Greenbelt 4, Makati City. Read more about Kabila.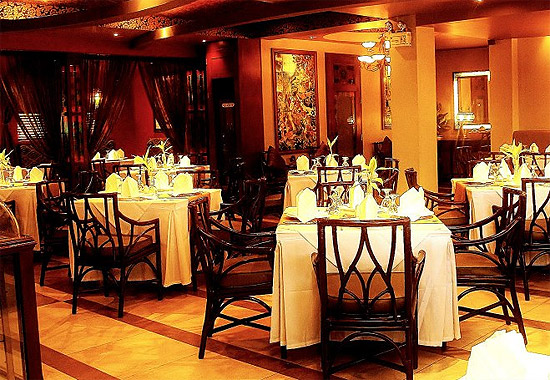 Hossein's
This restaurant has been around for so long, it seems to have been left behind by the fast-paced set of new restaurants. However, you can always be assured that you'll get really good Middle Eastern-Mediterranean food here, and in a royal setting. You'll pay for it too—Hossein's was never cheap. But the food will convince you that this is a bargain. They sure have some of the best chicken thighs in town. Check out the jujeh kebab. It'll change you.
Hossein's has branches at 7857 LKV Building, Makati Avenue, Makati City; Greenbelt 3, Makati City; Serendra, Bonifacio Global City; Trinoma, Quezon City; and Alabang Town Center, Muntinlupa City. Photo from their Facebook page.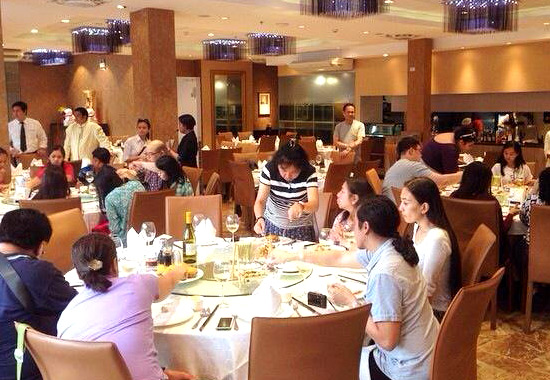 ADVERTISEMENT - CONTINUE READING BELOW
Modern Sichuan
How this massive restaurant could get overlooked is beyond me! It's probably the only Sichuan restaurant in this area—a haven for those whose taste buds are inclined for some lip-numbing deliciousness. They have something for the non-spice lovers too, of course, but you can't eat here without having at least one dish to make you sweat a bit. Be adventurous here—it'll be worth your while.
Modern Sichuan is at Fort Entertainment Center, 5th Avenue, Bonifacio Global City.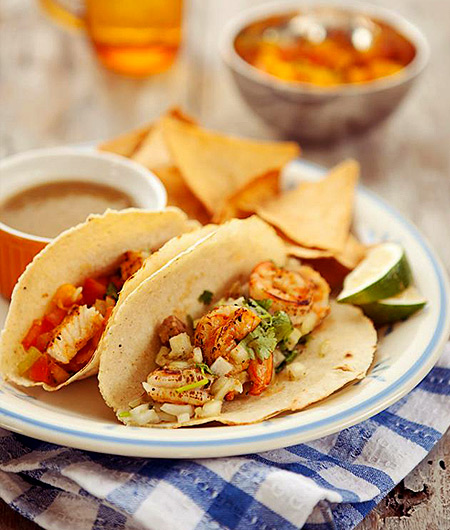 Orale
This is the little Mexican joint that could. It doesn't really market itself, hence its quiet stature. However, when the Mexican nationals in BGC need a fix—which is at least once a week—they make a beeline for Orale. You can't go wrong with some tacos, guac, and one of my favorite beverages: a Michelada, beer with tomato juice and spices. If you're avoiding alcohol, an ice-cold Jarrito (Mexican soda).
ADVERTISEMENT - CONTINUE READING BELOW
Orale is at The Fort Strip, 7th Avenue corner 28th Street, Bonifacio Global City. Photo from Orale's Facebook page.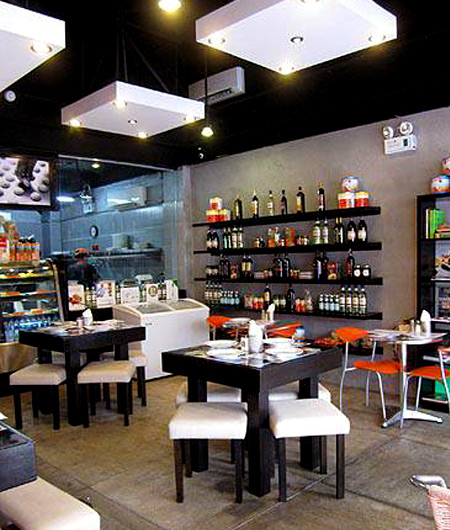 Va Bene
Undoubtedly one of Manila's best-kept secrets are the formidable talents of Massimo Varonesi (who hereon in will be called "the Pasta Whisperer"). This gent makes the some of the best plates of pasta you'll ever have in Manila. His first branch of VB, on top of a gas station, is a cult favorite. For comfier digs, check out his branch at Central Square. Not the most fashionable place, but really—who cares when the food is this good?
Va Bene has branches at 2/F Petron Gas Station, EDSA corner Pasay Road, Dasmariñas Village, Makati City; and 4/F Central Square, Bonifacio Global City. Read more about Va Bene.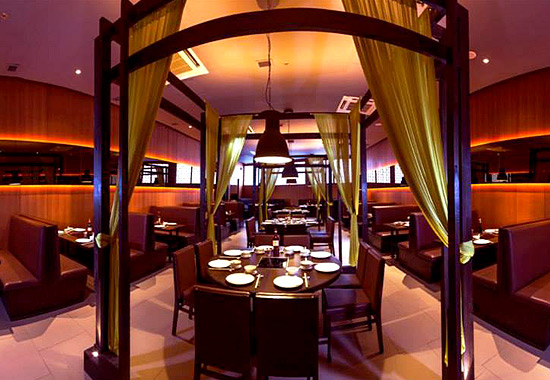 ADVERTISEMENT - CONTINUE READING BELOW
COCA Restaurant
I got turned on to this place quite unexpectedly—during an event I was hosting. It's a Thai joint—a chain, even!—but they have one of the tastiest things I've tried in a long time: their Emperor's Platter Thai style hotpot. It's an assortment of meat, seafood, and vegetables, which you can cook in a tom yum base. Everything about it is great, but the best part is the Ojiya at the end. It's porridge made of the leftover broth that's been flavored by all the food cooked in it. One of my new favorite things!
COCA Restaurant is at SM Aura Premier, Bonifacio Global City. Photo from COCA's Facebook page.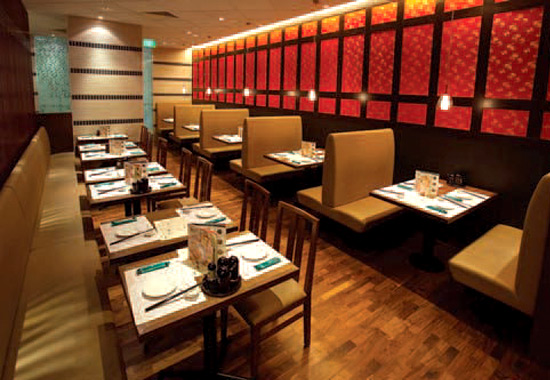 Crystal Jade
In a town filled with Chinese restaurants, some will inevitably be overlooked. Crystal Jade is one of those places. It's not that no one knows about them. Not at all! Like almost everything on this list, they have their loyal patrons. But it's not the name on people's lips when they talk of Chinese food. Which is a shame: Crystal Jade has quality stuff, and some of the best dim sum in town. We're talking Hong Kong quality—something the kitchen is so proud of.
ADVERTISEMENT - CONTINUE READING BELOW
Crystal Jade has branches at V-Mall, Greenhills, San Juan City; and Bonifacio High Street Central, Bonifacio Global City.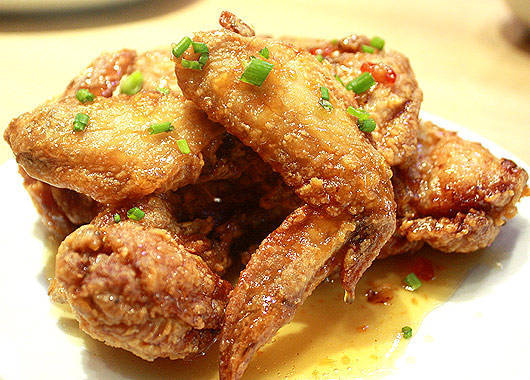 Manam Comfort Filipino
The genius of this place is all over the menu: Food is divided into two categories—Classics and Twists—and when you order, everything can come to you in S, M, or L, which allows you to enjoy festive local fare with a small group (or just by yourself). How cool is that? Comforting Pinoy classics and fun food abound (pearl shakes, anyone?) make for good times with your crew, no matter how many you are.
Manam has branches at Greenbelt 2, Makati City; SM Mall of Asia, Pasay City; and Ayala Fairview Terraces, Quezon City.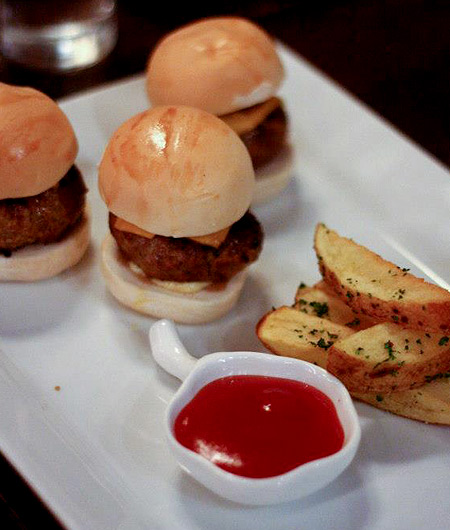 ADVERTISEMENT - CONTINUE READING BELOW
URBN
This is a classic example of getting ahead of yourself. Like Tipple & Slaw, this mega-bar actually serves some really good grub, but it became known more as a place to get piss-faced than a place to chow down in. Check out their burger and their decadent cheese souffle—this is really under the radar!
URBN is at 28th Street, Bonifacio Global City. Photo from URBN's Facebook page.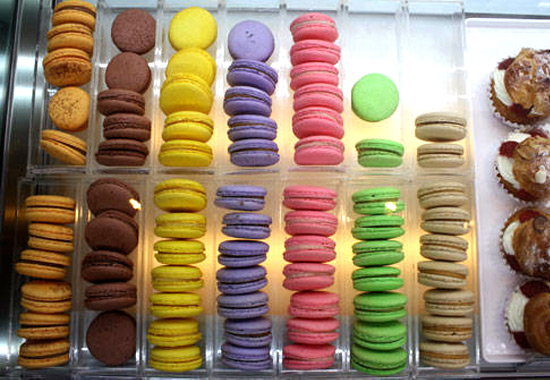 Chez Karine
Karen Yang Chang makes some of the most delicate desserts in the city, and again because she's such a private person, she doesn't feel compelled to jump up and down for her to attract some attention. Here, Japanese-inspired sweets are the perfect thing to bring to a potluck, or consume on the spot. Genteel, classy, and just delicious, Karen's creations deserve way more attention than it actually gets. It'll be our little secret for now.
ADVERTISEMENT - CONTINUE READING BELOW
Chez Karine has branches at Serendra, Bonifacio Global City; and SM Mega Fashion Hall, Mandaluyong City. Read more about Chez Karine.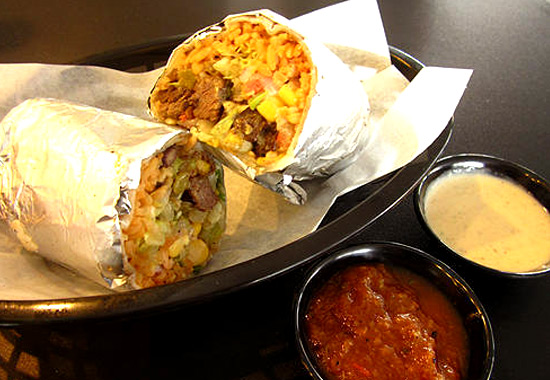 B&T Mexican Kitchen
This little family-run joint serves tasty Tex-Mex inspired grub in large servings—perfect for sharing. This is not the place to go for all you purists who know their Oaxacan tacos from their Guadalajaran ones, but if you want to tap out from downing a monster wet burrito and mango habanero wings, this is the place to do it.
B&T is at Sekai Building, Ortigas Avenue, Greenhills, San Juan City.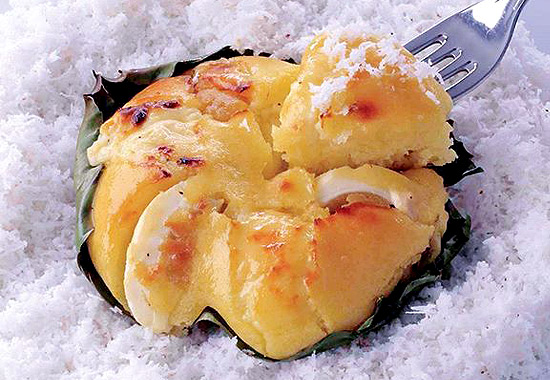 ADVERTISEMENT - CONTINUE READING BELOW
Via Mare
Some people jokingly call this place the HQ of #LolasOfManila, where every table whips out a senior's card. To me that just means this joint has withstood the test of time. The menu reads like a warm hug, full of comfort food guaranteed to hit the spot: adobo flakes, pancit luglog, and my personal fave, bibingka and puto bumbong. It's like Christmas year round over here—and who doesn't love Christmas?
Click here for a list of Via Mare branches. Photo from Via Mare's Facebook page.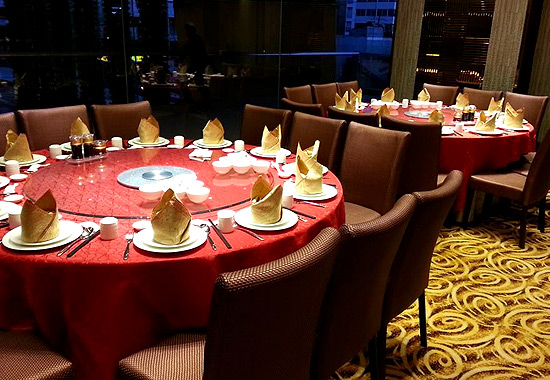 Lucky Rainbow Royal Banquet Seafood Restaurant
This Chinatown transplant does great Cantonese classics and then some in a quiet setting along a quiet stretch of Pasong Tamo, which is the branch I go to. No wonder people don't talk about it—they can't see it! They wouldn't be so quiet after munching on some excellent sweet and sour pork, oyster cake (this is one of the best I've tried here!), and "fly lice." Great value for money too!
ADVERTISEMENT - CONTINUE READING BELOW
Lucky Rainbow has branches at Patriarch Building, 2224 Chino Roces Avenue corner Don Bosco Street, Makati City; and 394 Del Monte Avenue corner Banawe Street, Quezon City. Photo from Lucky Rainbow's Facebook page.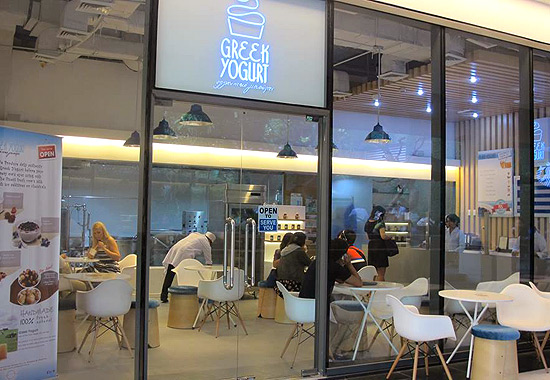 Greek Yogurt
I've been sending people to this hidden recess of Century City Mall from the day I first ate there. It's really hidden, and if you blink, you'll miss it. Sadly, most people do. It is too bad because the yogurt here is rich and luscious...and really, really good. Go check it and bring a battalion with you.
Greek Yogurt is at G/F Century City Mall, Kalayaan Avenue, Makati City. Photo from Greek Yogurt's Facebook page.
Your guide to thriving in
this
strange new world.
Share this story with your friends!
---
Help us make Spot.ph better!
Take the short survey
Load More Stories