10 Grocery Ice Pops and Ice Cream Bars We Love
Because there's no such thing as too much ice cream in this weather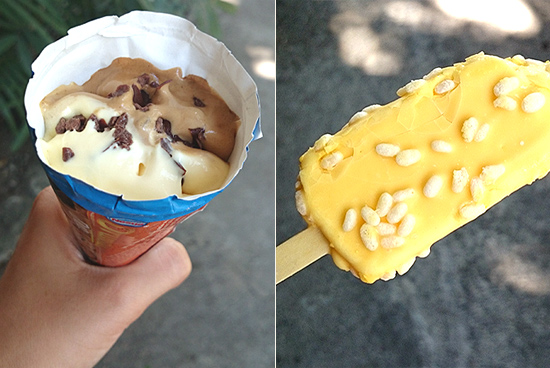 (SPOT.ph) While you'd probably want to, you can't always go to an ice cream parlor to cool off this summer. The heat is admittedly turning us into bums, and we're finding it more and more difficult to lift ourselves from our couches, change out of our sando and slippers, and pull ourselves away from the front of the fan.
The solution to these lazy days is as simple as a few very literal steps. A freezer well-stocked with sweet, cold necessities. Pop in a movie, sit back, and cool down in the easiest way possible.
Every item on this list may be found in any major grocery store. This list was paid for and tested by the SPOT.ph team without notice to the establishments.
Also read:
10 Cool Places for Your Cold Cravings This Summer
10 Best Soft-Serve ice Cream P50 Can Buy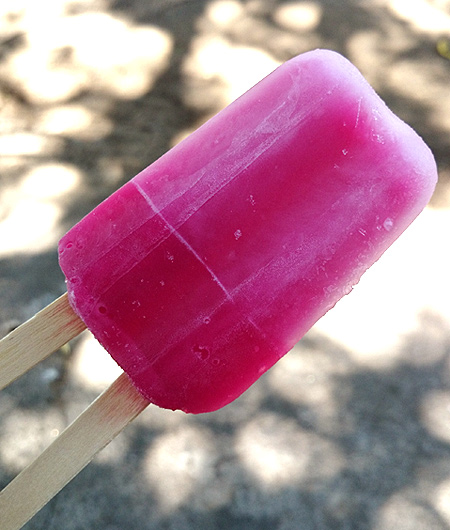 Kimy Chill Blast (P18)
ADVERTISEMENT - CONTINUE READING BELOW
Here's a deliciously fruity alternative to those who have eaten so many Twin Pops (better known as Twin Popsies) that the orange popsicle has lost all meaning. Nestle's other Twin Pops under the Kimy brand comes in a refreshing grape flavor, a bright gradient purple with a hidden plum-colored layer that is so cooling, we actually think it has a hint of menthol.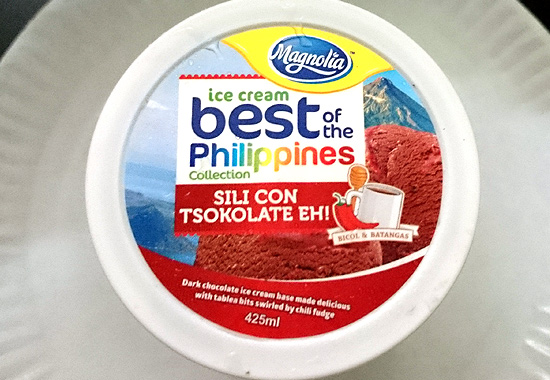 CONTINUE READING BELOW
Recommended Videos
Sili Con Tsokolate Eh! (P85)
Magnolia's Best of the Philippines collection explores flavors from all over the country and this 425-ml cup combines the pleasures of Batangas and Bicol. Bicol's trademark sili perks up the luscious Batangas tablea. It's a very subdued jolt, giving a sophisticated twist to your standard decadent chocolate. This is the kind of heat we're willing to put up with this summer.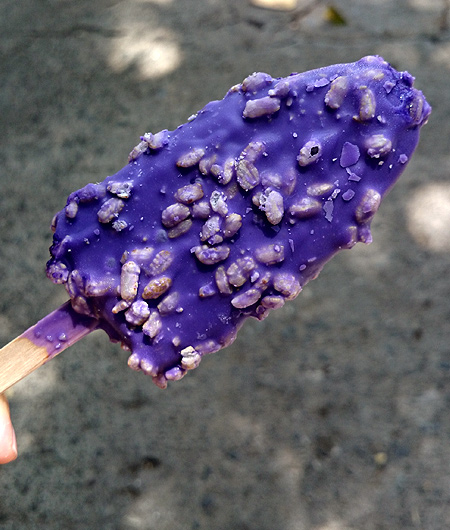 ADVERTISEMENT - CONTINUE READING BELOW
Selecta's Pinipig Ube Ice Cream (P12)
Filipinos love rice on everything, including ice cream. Pinipig, which is young rice made puffy and crunchy, is a favorite dessert topping, and food companies often offer their own version of a pinipig-laden ice pop. For a truly Filipino flavor, we love the crunch it offers in this nutty purple yam ice cream.
P.S. It comes in keso flavor, too!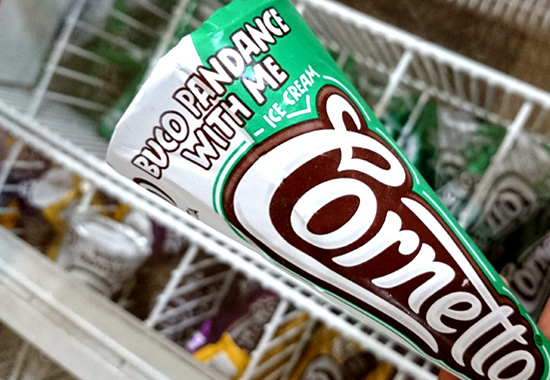 Buco Pandan Cornetto (P20)
Don't you just love it when desserts evolve into other desserts? Case in point: this coconutty treat. If, in fashion, they say true to size, this one is definitely true to flavor. It's a quick grocery solution in case Nathaniel's is far behind.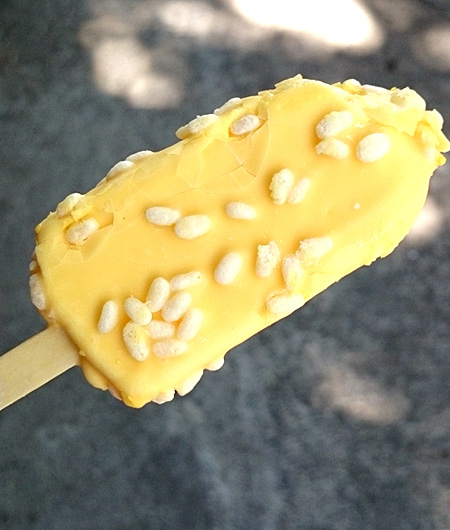 ADVERTISEMENT - CONTINUE READING BELOW
Magnolia's Pinipig Crunch Sweet Corn (P15)
We obviously had to put this classic in here. The chocolate is old hat, so we're cooling down with the sweetest, corniest (har har) ice cream bar. It's slow to melt, which we appreciate under this unforgiving heat and the yummy taste of corn comes through just right. Maybe some ice, and we have a reincarnation of mais con hielo.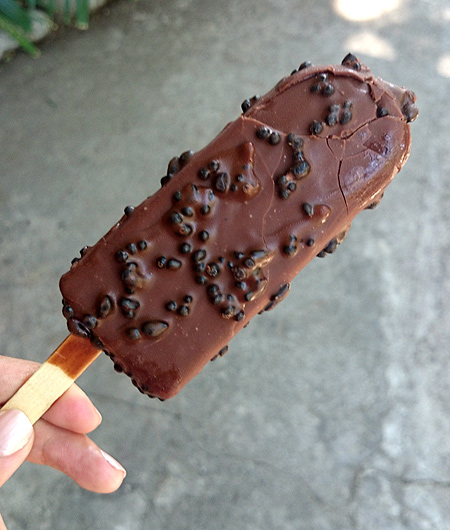 Cookie Monster (P20)
This one gives in to your chocolate cravings and helps cool you down. It's a win-win combination of chocolate ice cream coated in a crackling chocolate crust. As a bonus, and because you deserve it, there's a rich dark chocolate core that bursts out bittersweet decadence with every big bite. It melts quickly though, so you might want to take those big bites fast, too.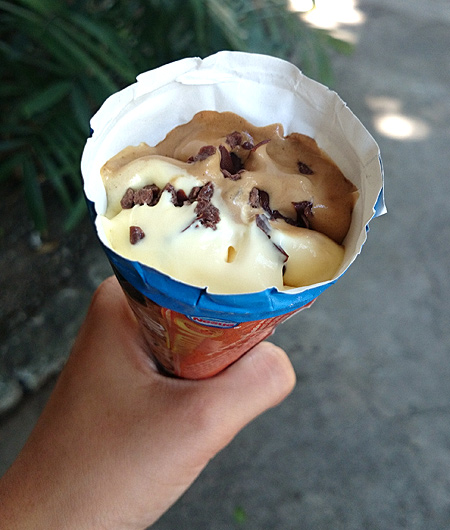 ADVERTISEMENT - CONTINUE READING BELOW
Coffee and Caramel Drumstick Duo (P22)
You'll definitely stay alert with this one. The rich sweetness of caramel and distinctive punch of coffee pervades each lick. The ice cream itself is soft and not totally resistant to the heat, but here's the tip when eating this kind of ice cream: Unwrap that foil cover half an inch at a time. This way, you'll get more time with your treat. Did we mention that there's a bit of chocolate in there, too (duh!)? It's a delicious third wheel that ties both elements together perfectly.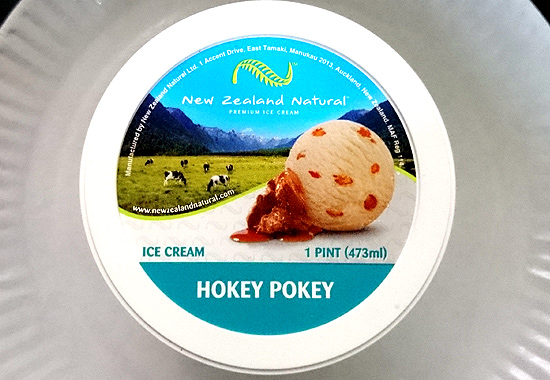 New Zealand Natural Hokey Pokey (P288)
There is nothing hokey nor pokey about this pint-sized comfort. It's butterscotch, the wonderful kind: buttery and rich and sweet and absolutely divine. The best way to enjoy this is with an '80s John Cusack movie, a blanket, and a whole lot of emotions, but it does well enough to combat the heat. It's not hard to imagine carrying the large plastic cup, enjoying spoonful after spoonful, as we stroll through the city.
ADVERTISEMENT - CONTINUE READING BELOW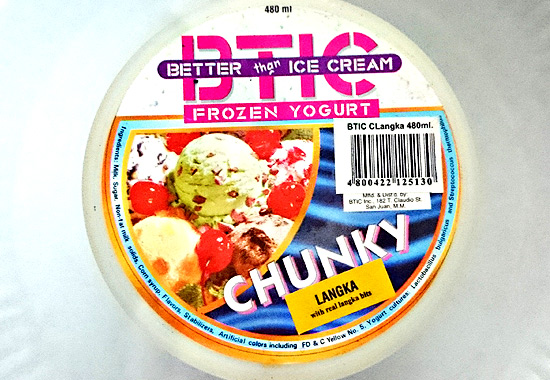 BTIC's Chunky Langka Frozen Yogurt (P145)
Jackfruit-flavored ice cream. Is this a dream come true? That heavily aromatic fruit converted into a cold and creamy velvet? Disrupting that smooth texture are actualy chunks of langka. The best part is that this is BTIC and it's quasi-healthier than the average frozen treat.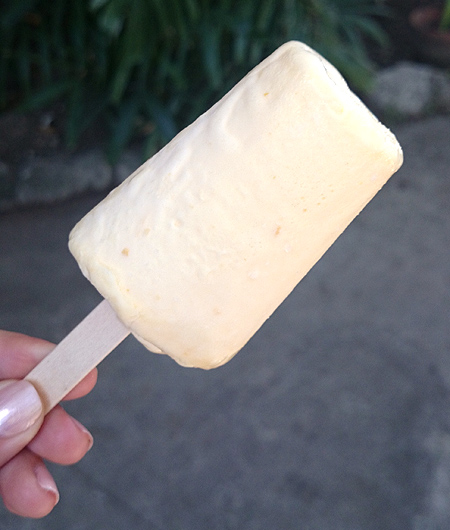 ADVERTISEMENT - CONTINUE READING BELOW
Selecta's Mais con Quezo (P10)
Looks like corn is the flavor of summer, and we're not complaining. Unlike the crunch-speckled creaminess of our previously mentioned corny dessert, this one is just silky ice cream on a stick. There are chunks of corn in there and the richness of cheese isn't lost either. This is ice cream flaunting the flavors of a summer barbecue—a really, really cool summer barbecue.
Also read:
10 Cool Places for Your Cold Cravings This Summer
10 Best Soft-Serve ice Cream P50 Can Buy
---
Help us make Spot.ph better!
Take the short survey
Load More Stories