Boiler Room is being a tease with this Mr. Delicious burger
They're offering a great summer beer as an apology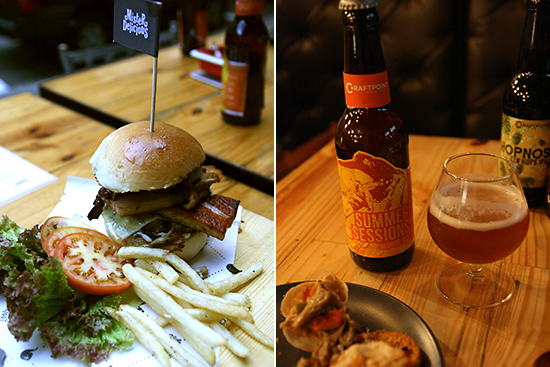 (SPOT.ph) On April 25, while some city folks were having great fun in Wanderland, a few followed their gut and chose the promise of burger, bacon, and mushroom at Boiler Room. When they served the platter of canapés (with the flavors of the day), we were a hundred percent sure we were having a good time. Paired with beers by Craftpoint Brewing Company, it was turning out to be a slow and steady Saturday.
ADVERTISEMENT - CONTINUE READING BELOW
And then, suddenly, a tower of meat came out of nowhere and nearly knocked us out. Mind you, we love our meat. Thus, when presented with two slabs of bacon on top of a beef patty...we just wanted to tune everyone out and plop down on a couch. If it were on the regular menu, we'd make changes and add them to the list of places where you can you eat your feelings. The Mushroom Bacon Burger (P420) by Mr. Delicious isn't quite a monster tower of meat, but it's no pushover. The bacon doesn't disappoint and provides that smokey flavor, while the beef makes its presence known with each bite. Not to be outdone, the oyster mushrooms adds a welcome chewy texture.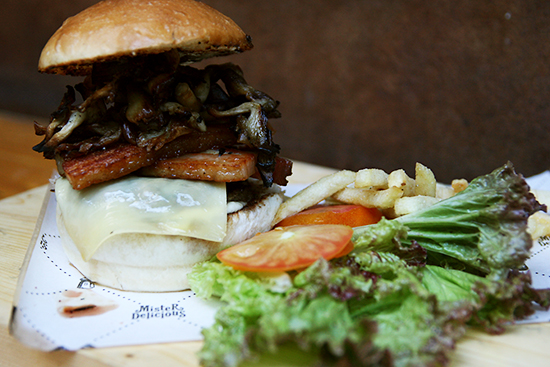 ADVERTISEMENT - CONTINUE READING BELOW
Unfortunately, the burger's not for mass consumption...yet. What they do have are the new craft beers in stock. Craftpoint Brewing Company introduced four flavors for the summer, all available at Boiler Room.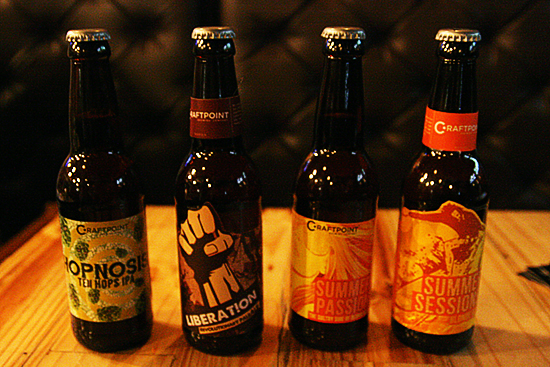 Summer Session and Summer Passion are blonde ales, with Session being a more chill cousin to the sweet and fruity Passion. Yes, it does contain passion fruit and it's just the kind of beer you would want to drink on a hot summer afternoon. Also in the roster are Liberation and Hopnosis, with the latter being offered as a limited edition brew. Hopnosis is a tad bitter and we can't wait to have it during the rainy season—because it goes well with feelings.
ADVERTISEMENT - CONTINUE READING BELOW
For your burger needs, you can always grab one of the Top 10 Cheeseburgers Under P200 or try the taste of summer and head to the 10 Places to Get a Chori Burger in Manila.
Recommended Videos
Load More Stories