Marco Lobregat may be the hottest mushroom farmer ever
If it's on Buzzfeed, then it's probably true, right?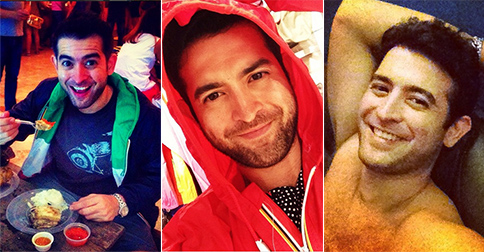 (SPOT.ph) As CEO of Ministry of Mushrooms, Marco Lobregat isn't exactly the kind of "mushroom farmer" that Buzzfeed paints him out to be, but we have to agree that his agricultural advocacies are sound, and that the PMAP (Professional Models Association of the Philippines) member is definitely eye candy.
ADVERTISEMENT - CONTINUE READING BELOW
In a feature aptly titled Meet The Hottest Mushroom Farmer in The World and a blurb exclaiming "Holy Shiitake Mushrooms," Buzzfeed traces back to Marco's modeling days—starting with his memorable Coca-Cola ad from the '90s, well into his more current "candid" selfies and dapper OOTDs. Most of the images were taken from Marco's personal Instagram page, @mlobregat.
As if to add credence to his already impressive list of desirable qualities, Buzzfeed staff member Matt Ortile adds some of his mushroom-oriented recipes (a hot guy who cooks!) and, for good measure, a topless shot. In between farming and spreading mushroom love, Marco is busy updating his modeling portfolio, according to this Instagram post.
Ministry of Mushrooms is a start-up supplier that aims to provide fresh local mushrooms to restaurants from its farm in Lipa City, Batangas. Marco runs it with Jose Javier Ortoll and Victor Manuel Sala. Wholesale orders may be coursed through www.ministryofmushrooms.com.
ADVERTISEMENT - CONTINUE READING BELOW
So, is he the hottest "farmer" you've ever seen? One thing is for sure, you won't find finer mushrooms elsewhere!
All images from Marco Lobregat's Instagram page
Recommended Videos
Load More Stories