10 Reasons Why We'll Never Give Up Bacon
When in doubt, add bacon!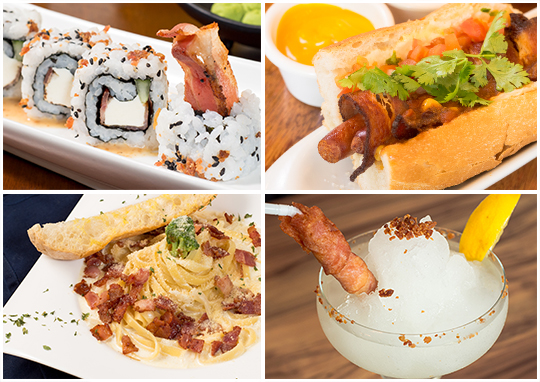 There's no way on Earth we'd give up bacon anytime soon. Especially not when there's a city-wide bacon event as of this writing.

This bacon festival, aptly called #BaconfestMNL, is happening around the city until June 30th. Purefoods partnered with various restaurants in Manila and challenged each one to "baconize" their signature dishes using Purefoods® Honeycured Thick Cut Bacon, Purefoods® Spicy Barbecue Thick Cut Bacon, Purefoods® Honey Roast Thick Cut Bacon, and Purefoods® Maple Bacon. Best idea ever? You bet.

Naturally, we had to try some of the #BaconfestMNL fare ourselves and in the process, were reminded why we're still happy carnivores to this day.
1. Because the Truffled Three Cheese Mac (P485) at 2nd's is a cheese lover's fantasy come true.
This pasta dish is stuffed with creamy emmenthal, blue cheese, sharp cheddar, potato chip crusts, and honey roast bacon bits. Easily the yummiest thing ever served in a palayok.

BGC branch located at Building 1, Quadrant 3, Bonifacio High Street, 9th Avenue corner Lane P, Bonifacio Global City, Taguig.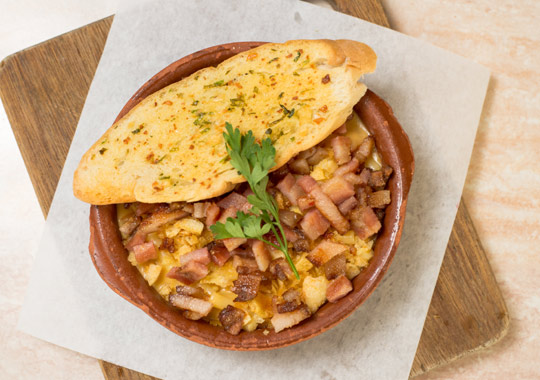 ADVERTISEMENT - CONTINUE READING BELOW
2. Because the Spicy Barbecue Bacon Burger (P265) at Charlie's Grind and Grill has a burger patty that will make any meat-lover drool.
Filled with barbecue sauce, the burger is made from Angus black meat with spicy bacon and mozzarella stuffed into the patty. Charlie's customers are going to be clamoring for it in the weeks to come.

Kapitolyo branch located at 16 East Drive, Barangay Kapitolyo, Pasig.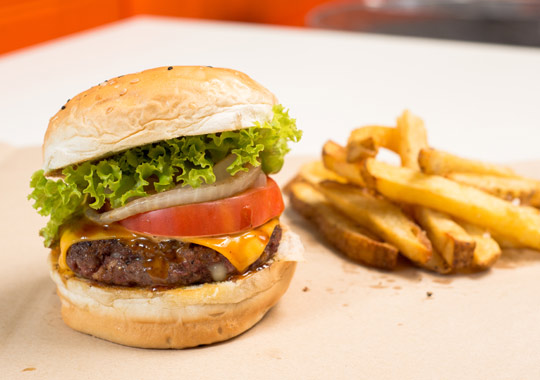 3. Because the Sushi Bacon Roll (P229.99) at Torch is a Jap-Am fusion made in bacon paradise.
What's supposed to be an odd combination apparently complements each other when it comes to flavor and aroma.

San Juan branch located at 63 Connecticut Street, Greenhills, San Juan.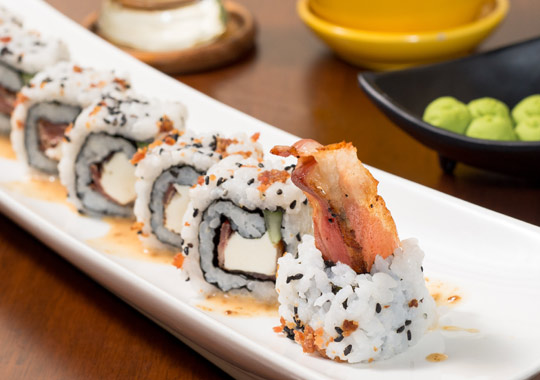 ADVERTISEMENT - CONTINUE READING BELOW
4. Because the Maple Bacon-flavored ice cream (P110) at Sebastian's Ice Cream Bar proves that sweets and meat actually taste good together. This unique Sebastian's creation is filled with candied bacon, buttermilk pancake chunks, and maple cream swirls. Sweet!

Podium branch located at 4th Floor, The Podium, ADB Avenue, Ortigas Center, Pasig.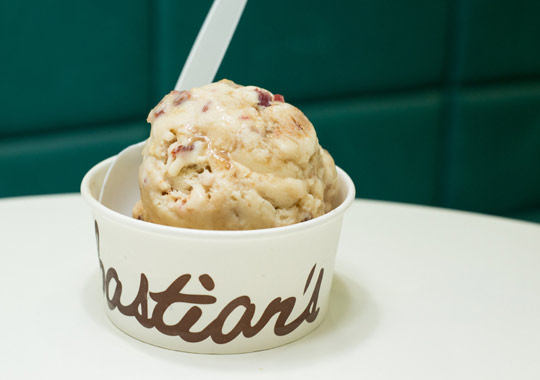 5. Because the Bacon Margarita (P195) at Gram's Diner just made cocktail drinks manlier, thanks to the bacon bits sprinkled on the sides of the glass. It's a drink and pulutan rolled into one.

BGC branch located at Ground Floor, Crossroads, 32nd Street, Bonifacio Global City, Taguig.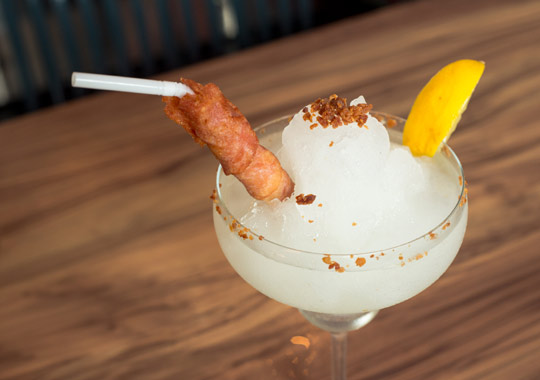 6. Because the Carbonara Pasta (P170) at Carpe Diem is creamy, crunchy, and sizeable--just the way we want it. Seize the day!

Located at 122 Aguirre Avenue, BF Homes Subdivision, Paranaque.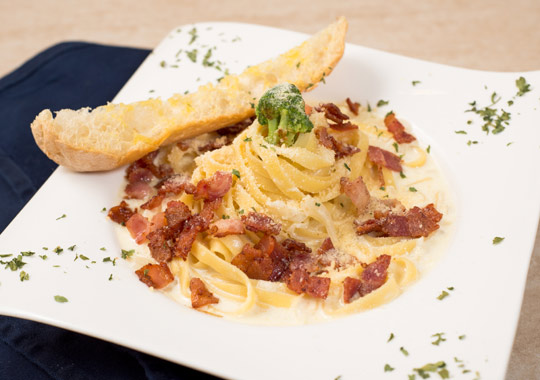 ADVERTISEMENT - CONTINUE READING BELOW
7. Because the Bacon Teriyaki Rice (P150), also at Carpe Diem, hits the rice bowl jackpot. Its toppings (bacon, egg, lettuce, nori) and rich teriyaki flavor make all the difference in the world.

Located at 122 Aguirre Avenue, BF Homes Subdivision, Paranaque.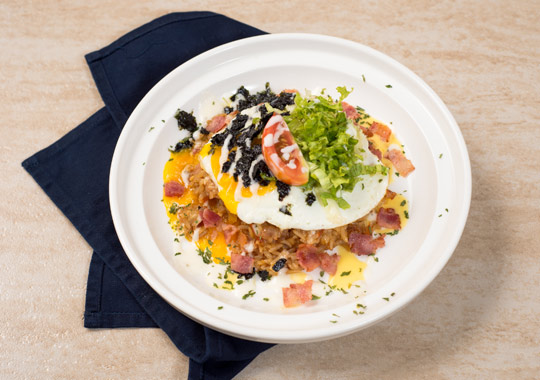 8. Because the Skinny Pigs on a Blanket (P250) at Wicked Dogs is the flagship sandwich of bacon lovers.
Imagine wrapping two long and slim Viennese sausages in a blanket of spicy bacon and topping them with chili con carne, salsa fresca, and fresh cilantro leaves. Gawd, yes.

Located at Aguirre Avenue corner E. Ortigas Street, BF Homes Subdivision, Paranaque.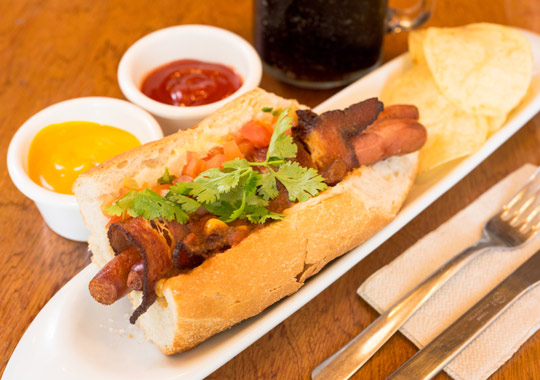 ADVERTISEMENT - CONTINUE READING BELOW
9. Because the Bacon Corndog Puppies at Stoner's Soulfood To Go is the best "baconized" post-inuman chow there is. Boy, that sure looks good.

Located at Z Compound, 33-A Malingap Street, Teacher Village East, Quezon City.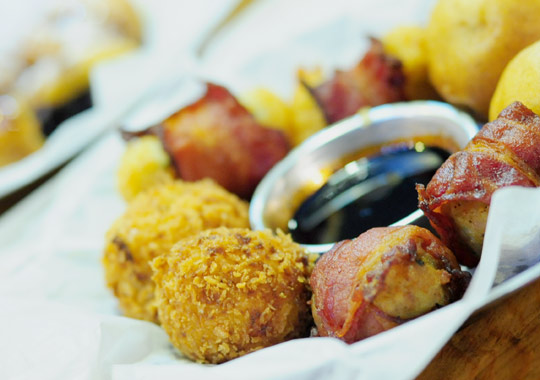 10. Because the French Savory Bacon Eclair (P155) and American Savory Bacon Eclair (P155) at Tiny Duchess show that bacon goes with just about anything.
Yes, bacon and baking go hand in hand!

Located at 4th Floor, Hole in the Wall, Century City Mall, Kalayaan Avenue, Makati.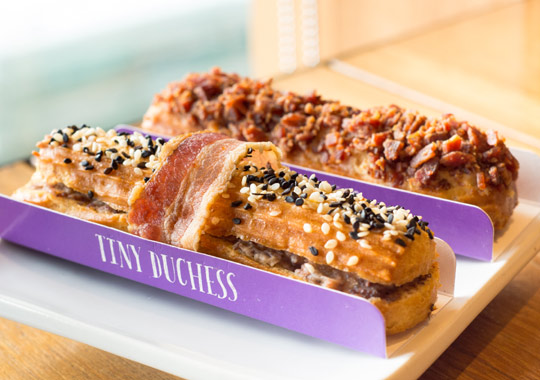 You only have until June 30 to try all these yummy baconized dishes from the following establishments, so we suggest you get going...fast!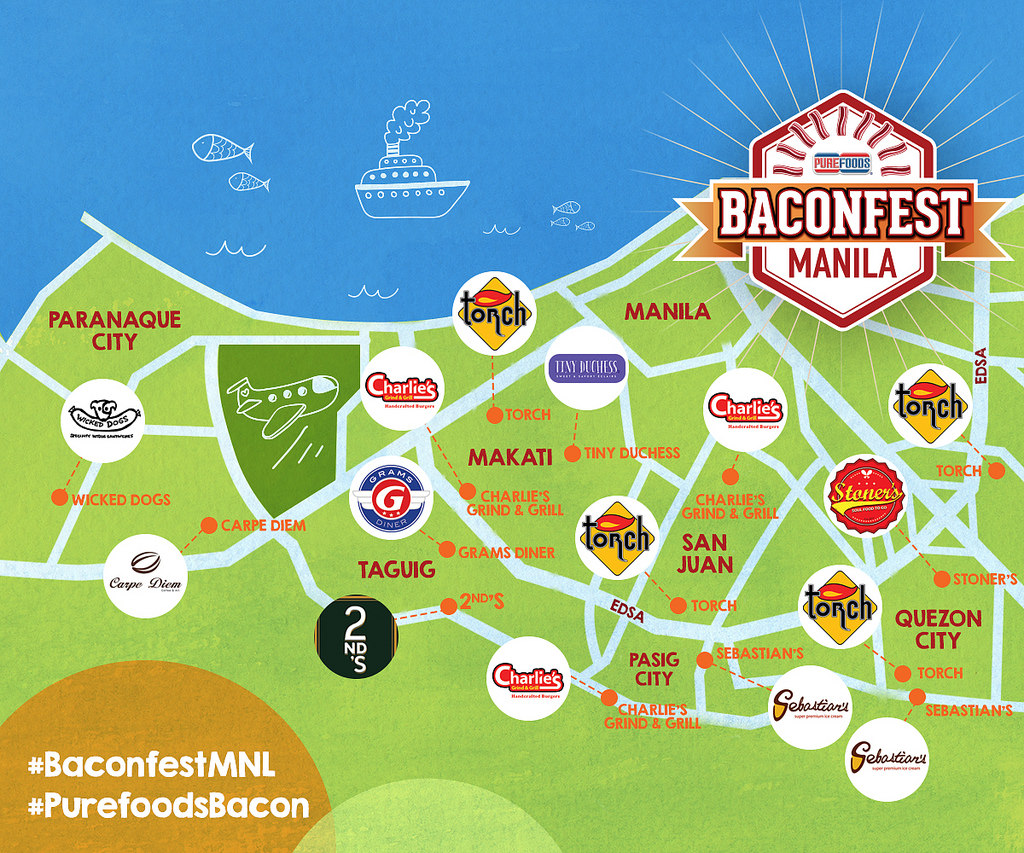 To know more about #BaconestMNL and #PurefoodsBacon, visit the Baconfest MNL Facebook page. Bacon rules!
ADVERTISEMENT - CONTINUE READING BELOW
Load More Stories