CHECK IT OUT: Manila Creamery makes us want to eat gelato 24/7
Gloriously glorious gelato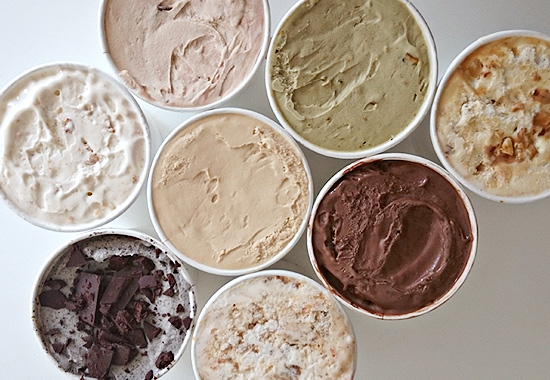 (SPOT.ph) The moment Jason Go walks in with his balikbayan box-sized cooler, we know we've found the answer to the summer heat. Make that several answers. Jason is one half of the latest gelato sensation, Manila Creamery (sometimes styled MNL Creamery), and he and fellow owner Paolo Reyes know a thing or two about heating up summer with the coolest treats.
ADVERTISEMENT - CONTINUE READING BELOW
After college, Jason and Paolo took a month-long course at Carpigiani Gelato University ("alma mater" of a few of Manila's other gelato mavens) to learn all they could of gelato-making. The result of that training could be currently seen in 12 amazing flavors (P120/cup with one flavor, P150/cup with two flavors, P450 pint), each distinct, defined, and dripping (not literally) with flair.
The flavors are soothingly familiar, but tweaked in a way only crazy young people could think of. Like how slivers of dark chocolate pop rocks release chunky bittersweetness through the creamy nutty flavors of the Black Sesame; like how the hazelnut chocolate bar Kinder Bueno morphs into ice cream (Choc-Nut, Snickers, and Kit-Kat are taken); like how whispers of sweetness and saltiness emerge from every spoonful of the Cereal Milk.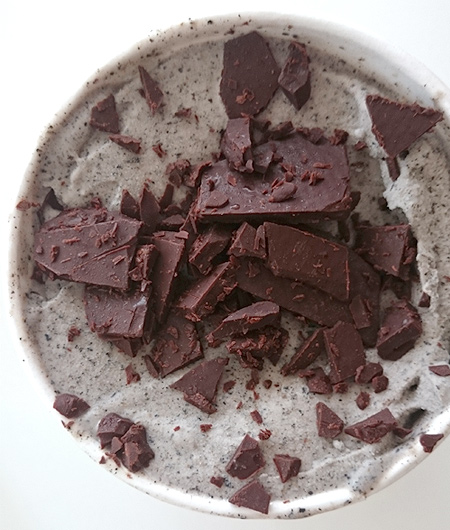 ADVERTISEMENT - CONTINUE READING BELOW
Black Sesame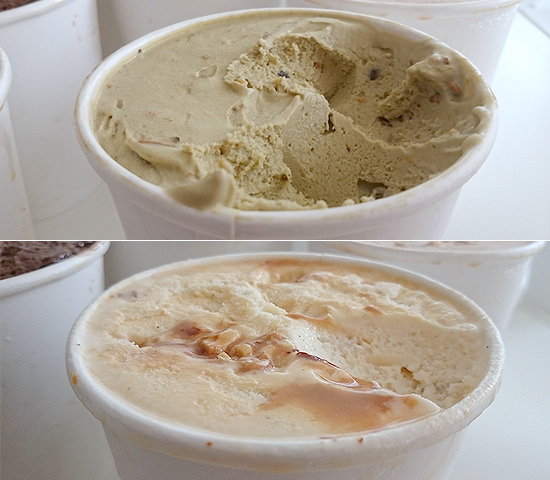 Pistachio and Vanilla Almond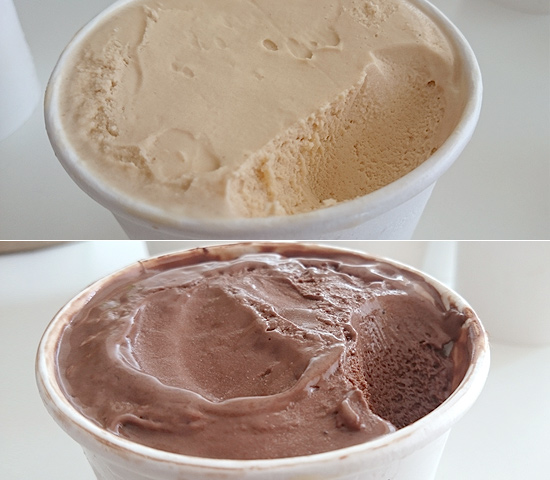 ADVERTISEMENT - CONTINUE READING BELOW
Espresso and Chocolate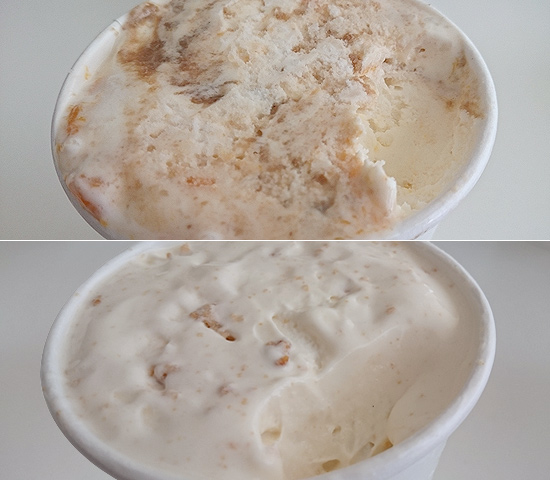 Mangga't Suman and Cereal Milk
Even in the grand tradition of turning popular kakanin into frozen desserts, Jason and Paolo flaunt their own style. Instead of using rice in the ice cream base—as what's become customary—Manila Creamery maintains the luscious texture of their perfect gelato. In the Mangga't Suman, bits of sticky rice instead mimic that effect, breaking down the soft, cool mango-flavored velvet. Threads of mango input a bold fruitiness, but it's the latik that really makes this rewarding.
ADVERTISEMENT - CONTINUE READING BELOW
The almond brittle that permeates an intense nutty-sweetness in the Vanilla Almond is homemade, a hint of the care and caution the Manila Creamery team take to really exact those flavor profiles.
But it's in the more straightforward flavors—concise compositions that make it practically impossible to hide behind smoke and mirrors—where you can truly taste the quality of the ingredients and techniques. The Chocolate is a hit of that deep subtlety only chocolate is capable of, and we appreciate how Manila Creamery highlights that aspect instead of sweetness. The Espresso is a wake-up punch in the taste buds. It's a very classic coffee flavor, fuss-free but with clarity as bracing as our minds after our morning cup of joe.
When we get to the Pistachio, it's confirmed. Manila Creamery is a force to be reckoned with. According to Paolo, it's made with pure pistachios (no other nuts in the mix to replicate flavor), and we don't doubt that claim. The green chunks only validate it further.
ADVERTISEMENT - CONTINUE READING BELOW
Excuse us, we need a moment with this pint.
Manila Creamery is only available for advanced orders and via bazaars. Contact them at manilacreamery@gmail.com or follow them on Facebook or Instagram (@MNLcreamery).
Recommended Videos
Load More Stories