10 Japanese Grocery Store Finds We Love
Kooky snacks are the best kind of snacks.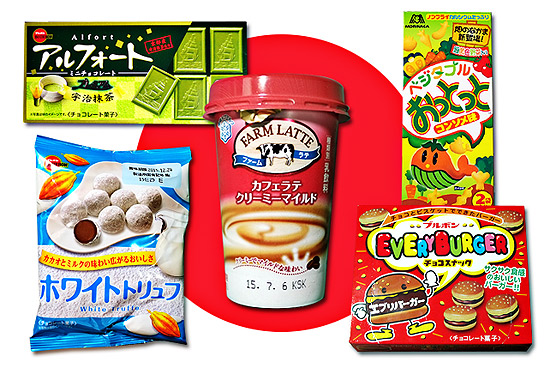 (SPOT.ph) We all know that Japan is the country of invention—from shrimp-free shrimp burgers to space tea to powder that turns into food. In case you're tired of the usual convenience store buys, we suggest you have a little fun at a Japanese store. On your next food supply run, load up on these imported insta-eats hailing from the land of the rising sun.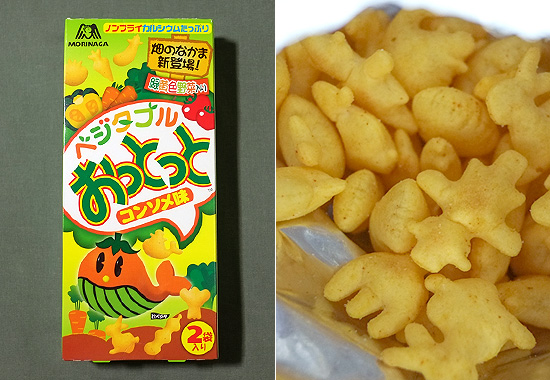 ADVERTISEMENT - CONTINUE READING BELOW
Ototo Crackers in Vegetable Flavor (P80)
This is Japan's version of Animal Crackers only with an "adorkable" whale-veggie cross mascot on the cover. The puffed-up pieces taste similar to goldfish crackers, but less on the cheese and more on the consommé. This veggie variant comes in cute farm-themed shapes like tomato, carrot, pumpkin, scarecrow, and pitchfork.
Available at Seikyo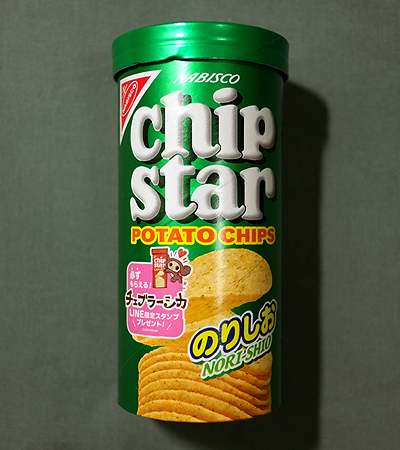 Chip Star in Nori-Shio Flavor (P80)
Now these are potato chips that don't skimp on that seaweed taste. You get a generous amount of nori flavor that doesn't feel too artificial. And just like a certain U.S. brand's own chips, once you pop, you can't stop.
Available at Seikyo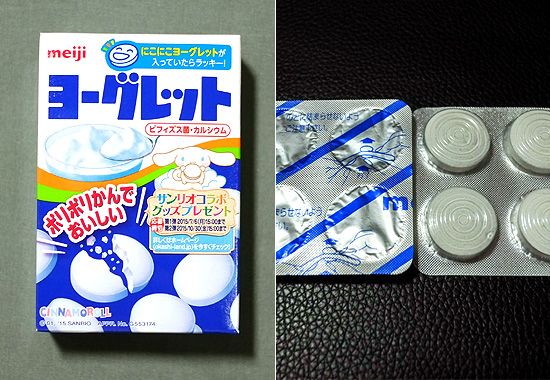 ADVERTISEMENT - CONTINUE READING BELOW
Yogurt Candy (P80)
Don't let the packaging fool you! This isn't a drugstore antacid tablet. It's an unusual candy that tastes like the sour-tangy yogurt you know and love. This is the perfect "after-dinner mint" to get rid of that greasy umay taste in your mouth.
Available at Seikyo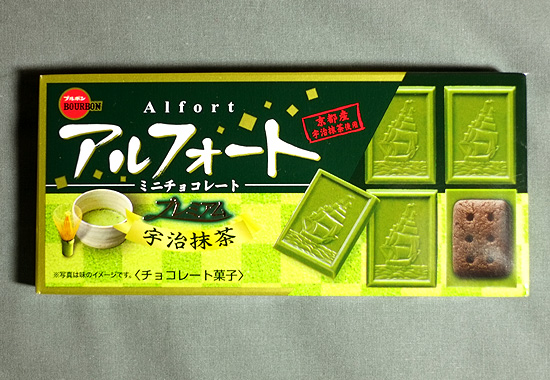 Alfort in Matcha Flavor (P80)
Would you like to get punched in the taste buds with strong matcha flavor? Take a piece of this chocolate-covered biscuit and before you know it, you'ved finished the whole box. Once you buy a pack, put it in the fridge. Otherwise, it'll melt under this Mordor-like heat.
Available at Seikyo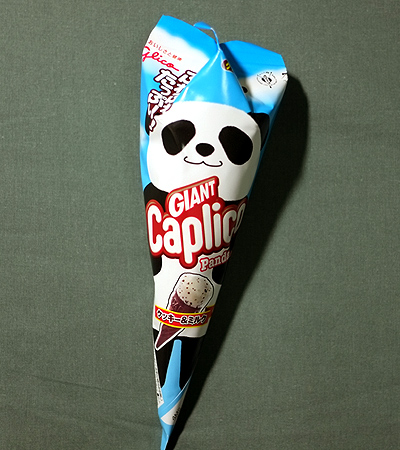 ADVERTISEMENT - CONTINUE READING BELOW
Caplico Panda (P80)
The intensely kawaii packaging got us hook, line, and sinker. Unique selling point: panda. The faux ice cream dessert contains a thick cream with tons of dark cookie bits housed in a wafer cone. If you want handy noms that won't melt under the intense heat of the sun, then Caplico Panda is for you.
Available at Seikyo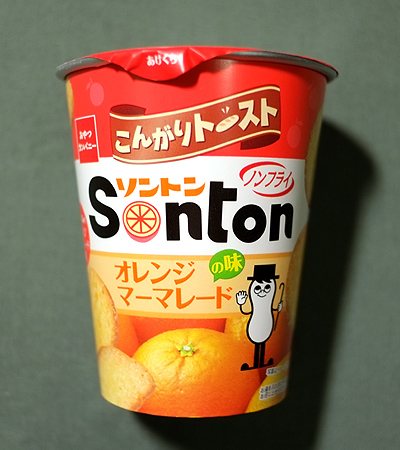 Sonton in Orange Marmalade Flavor (P80)
When a cheerful knock-off of Planters' Mr. Peanut cheerfully beckons you to sample its wares, you have no choice but to oblige. Sonton consists of crunchy, buttery melba toast soaked in orange flavoring with a strong citrusy scent. This definitely makes for a great savory-sweet treat. (PMS-ing snackers: This will calm your cravings.)
Available at Seikyo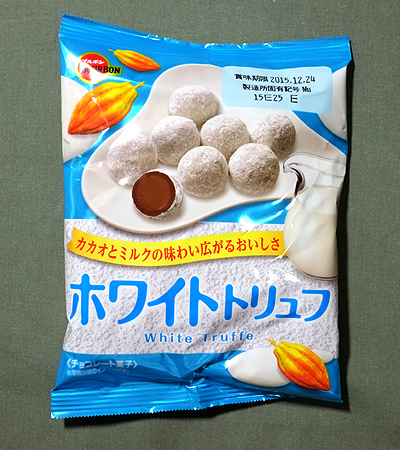 ADVERTISEMENT - CONTINUE READING BELOW
Bourbon White Truffe (P80)
Yep, you get fancy-schmancy, individually wrapped truffle chocolates for a fraction of the price of Western counterparts. Every bite rewards you with sweet, creamy, full-flavored chocolate that explodes in your mouth. Yum. A word of warning though, just like Alfort, these chocolates also melt easily so put them in the fridge right away.
Available at Seikyo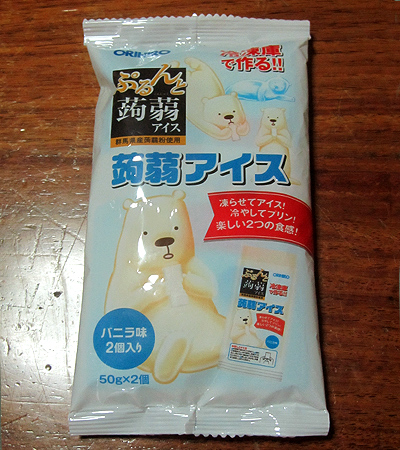 Orihiro Ice (P125)
This is far from your diluted popsicle. The Orihiro Ice has the light taste of soft-serve vanilla ice cream with the consistency of a jelly pop. If you need a brief respite from the hellish heat, just pop one inside the freezer, wait around 15 to 20 minutes and voila! A chilly dessert. Each pack contains two ice packets so you can either share them or greedily consume both (no shame).
Available at Konbini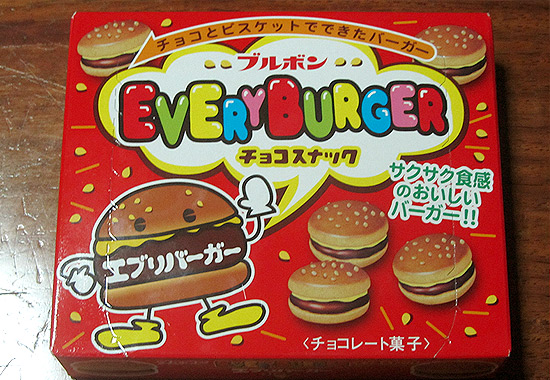 ADVERTISEMENT - CONTINUE READING BELOW
Every Burger (P128)
In the proud Japanese tradition of confounding customers and warping their sense of reality (See: KFC Japan's Mashed Potato and Chicken Cake), it turns out that this is a chocolate biscuit. The bun is actually a biscuit and the meat and sauce is chocolate filling. It tastes just like Hello Panda, but presented in a more entertaining manner. And yes, those are actual sesame seeds on the "bun."
Available at Konbini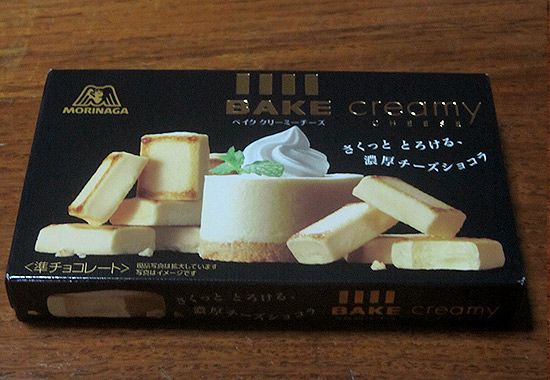 Bake Creamy Cheese (P120)
What is this? A cheesecake for ants? True to its name, these heavenly morsels are ridiculously melt-in-your-mouth creamy with every bite. The lightly toasted exterior provides a crunchy contrast to the soft sweetened cheese inside. It is so successful in mimicking the taste of real cheesecake that you'll feel like you just ordered it straight from a dessert café.
Available at Konbini
ADVERTISEMENT - CONTINUE READING BELOW
Konbini is at 57 Connecticut Street Greenhills, San Juan City; Seikyo is at 2277 Chino Roces Avenue San Lorenzo Village, Makati City.
Photos by Louie Manay and Karen de Vera (Every Burger, Ice Candy, Baked Cheesecake)
Load More Stories