Would you want to eat a burger made of french fries?
Yes, someone made one.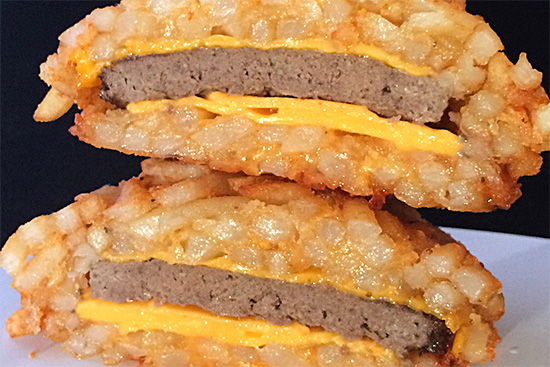 Photo from The Vulgar Chef
(SPOT.ph) In a world of Double Downs, deep-fried Snickers, and bacon-wrapped sandwiches, someone thought to come up with a burger encased in french fries. Forget the bun. These things are like a fast-food combo meal in one.
It's not available commercially, unfortunately (or...thankfully?). The Vulgar Chef, who also designed the ramen taco and works around the philosophy #eatlikeshit, created these French Fry Burger Bombs by wrapping the fries around some cheese and patties, then searing them crispy.
ADVERTISEMENT - CONTINUE READING BELOW
The result is one daring yet probably delicious creation. At this point, we've seen bigger—and crazier things.
For more kooky inventions, follow The Vulgar Chef.
Recommended Videos
Load More Stories