The Eats You Have to Try at Gourmand Market This Weekend
Gourmand Market will be at BGC till May 24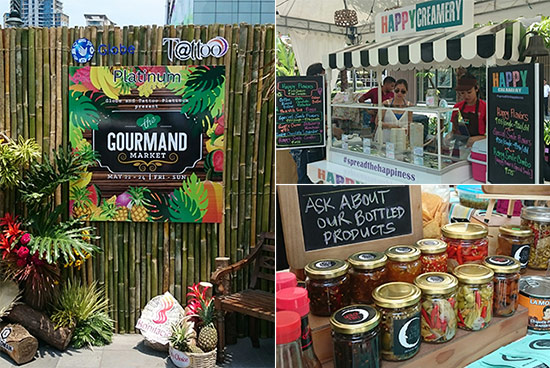 (SPOT.ph) After its success last March, Gourmand Market is back at the Central Square quad in Bonifacio Global City. Trish Panlilio and Dara Roa have once again put together a vast range of eats, drinks, and kitsch for another three-day event, which will last until May 24. We see old favorites like The Butchery, LES Bagels, Il Ponticello, Trish's NawwTys Kitchen, and emerging market staple, Manila Creamery, but we're always up to trying new things.
ADVERTISEMENT - CONTINUE READING BELOW
Everything—from the flowers to the drinks—from Gourmand Market is a worthy feature, but here are some that you should try before you leave.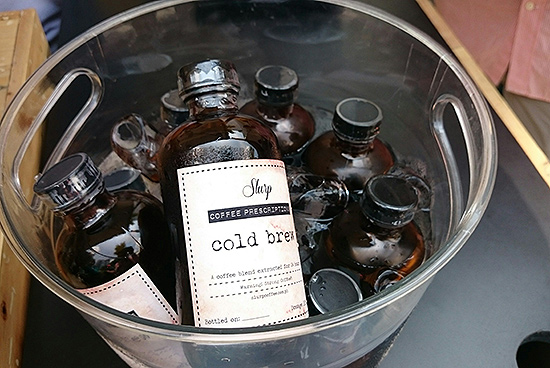 Slurp Cold Brew
Cold-brewed coffee is the latest word in the caffeine world. Slurp is one of those little places that nail it perfectly. Get the Rocket Fuel (medium bold with sweet and citrus notes) or the X Blend (strong and tough) for P400.
ADVERTISEMENT - CONTINUE READING BELOW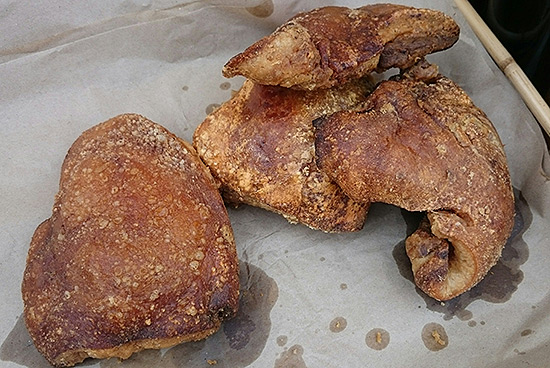 Manong's Bagnet
Do we even have to explain? It's bagnet. Manong's, who actually had a manang behind the counter, peddles it in a variety of preparations: sisig bagnet, Bicol Express bagnet, and Ilocos bagnet. They have Vigan longganisa and a Laing Special, too. Top any of those babies with rice (P100)—yes, even in this weather—and you're golden. You can also buy bagnet by the kilo (P195).
ADVERTISEMENT - CONTINUE READING BELOW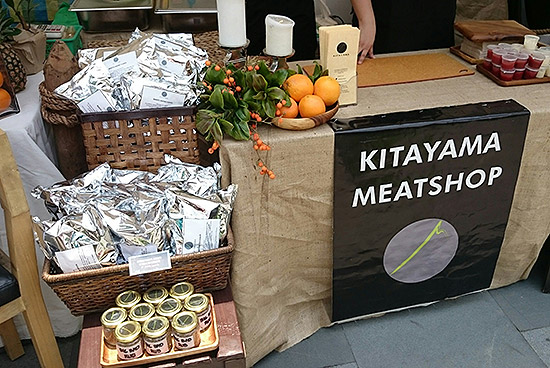 Kitayama Meatshop
Go crazy and get the Kitayama Burger stuffed with bone marrow and embellished with blue cheese and shiitake mushrooms. That would probably require around P500, but you're paying for the real deal. Something simpler? They also have Kitayama Wagyu Adobo Flakes (P300), Kitayama Corned Beef (P800), or how about some Kitayama Chicken Skin Chicharon (P200)?
ADVERTISEMENT - CONTINUE READING BELOW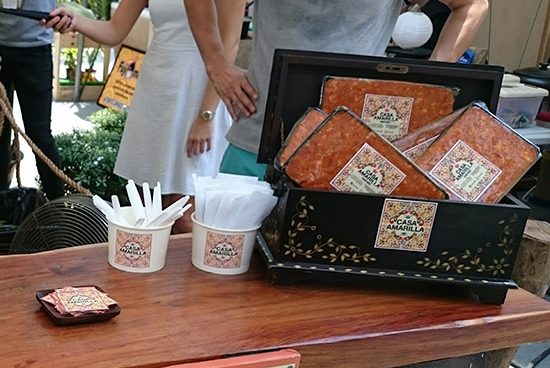 Casa Amarilla
Chorizo is the name of the game, and you can have it with rice and egg (P160) or in a quesadilla (P170). Either way is good, and if you haven't had enough, buy a frozen pack (P330) to take home.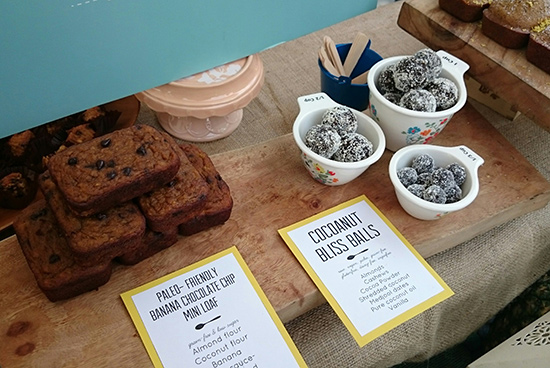 ADVERTISEMENT - CONTINUE READING BELOW
The Little Spatula
If you love good pastries, you'll love Little Spatula. Their rustic display is a perfect complement to their homey treats, like a Mini London Lemon Loaf (P55), Mini Paleo Banana Chocolate Chip Loaf (P65), Skinny Monkey Muffin (P60), Cocoanut Bliss Balls (P150), and Good-for-you Parfait (P120). Watch out for the cactus underneath the menu.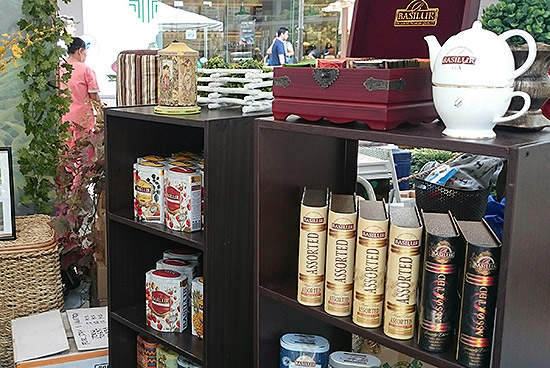 ADVERTISEMENT - CONTINUE READING BELOW
Basilur
We sure hope we'll get to see Basilur at bazaars when it's closer to Christmas. They vend premium teas in the prettiest packaging (P500), including one that looks like a book!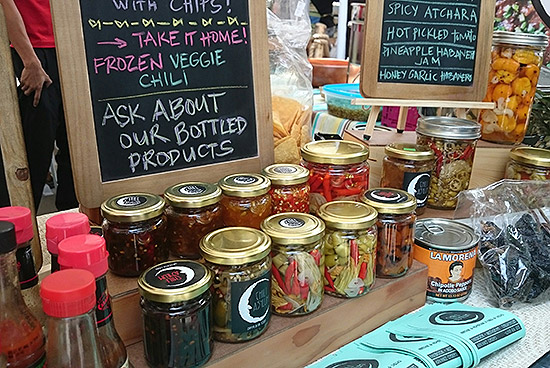 Chili Asylum
From the mildy insane to the absolute crazy, Chili Asylum has the answer to all your spicy needs. Salsas are the specialty and their jars (P300/each) contain quirky ones like Watermelon, Tomato, Orange, Mango, Cucumber, Grape, and Guacamole. They also have an amazing Super Veggie Chili (P500/kilo) that's both refreshing and hot.
ADVERTISEMENT - CONTINUE READING BELOW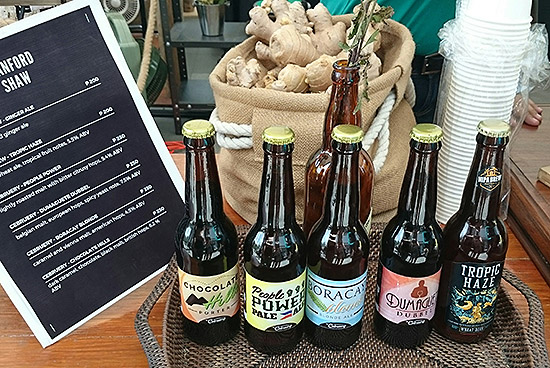 Stanford Shaw
Stanford Shaw's range of drinks is enough of a lure, but making a pitstop here might actually be a necessity. This heat needs a counter swig of their ultra-cool ginger ale (P200). If you require something stronger, they've been receiving raves for their ales: Nipa Brew Tropic Haze (P200), as well as Cebruery's People Power (P250), Dumaguete Dubbel (P250), Boracay Blonde (P250), Chocolate Hills (P250).
ADVERTISEMENT - CONTINUE READING BELOW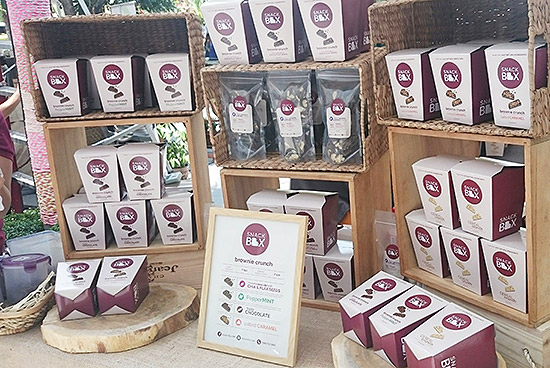 Snack Box
You'll forget all about Brownie Brittle when you get a taste of these things. Snack Box's Brownie Crunch are P150/box, but get three (and you probably will) and you can get them for cheap at P420. We're swearing by Chia and Flax Seeds, which are actually really tasty thanks to the cacao nibs.
ADVERTISEMENT - CONTINUE READING BELOW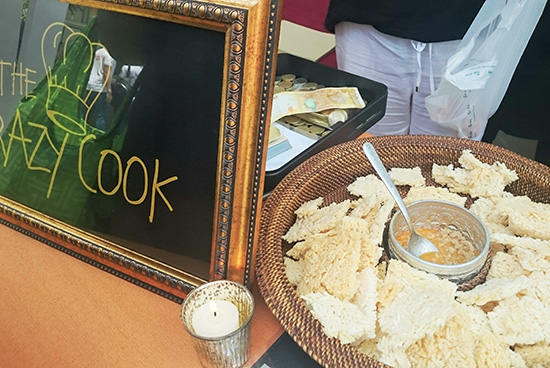 The Crazy Cook
Drop by during the later hours, pick up a pack of their Balbacua Stew (P700), and pat yourself on the back for getting such a nice dinner. The Crazy Cook also has Kitayama Wagyu Sate (P150), Bacon Belly Sate (P120), Lamb Sate (P120), Chicken Sate (P120). For something zingier, get the Pomelo Salad (P165).
ADVERTISEMENT - CONTINUE READING BELOW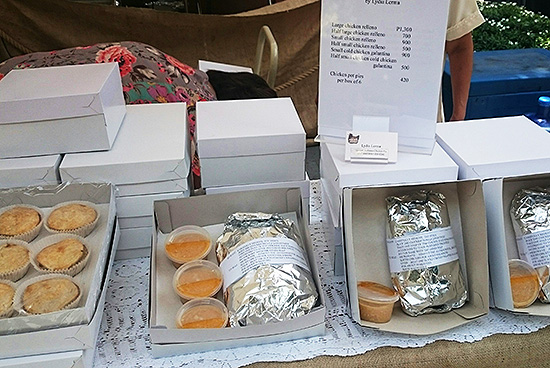 Logs and Stuffins by Lydia Lerma
The perfect after-work pasalubong is inside the plain white boxes from Ms. Lydia Lerma. Enjoy homestyle fare via her homemade chicken pot pies (P420/six). Chicken is the premise here. She also sells them as relleno (P500 to P1,300) and galantina (P500 to P900).
ADVERTISEMENT - CONTINUE READING BELOW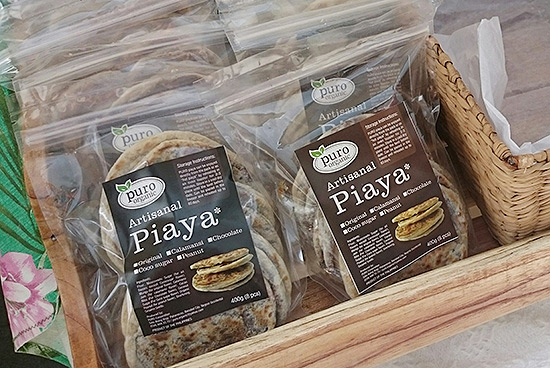 Puro
A simple sweet to nibble on as you survey the rest of the bazaar? We suggest this yummy piaya (P25). Don't scoff now. It's artisanal and in flavors like calamansi, chocolate, coco sugar, and peanut.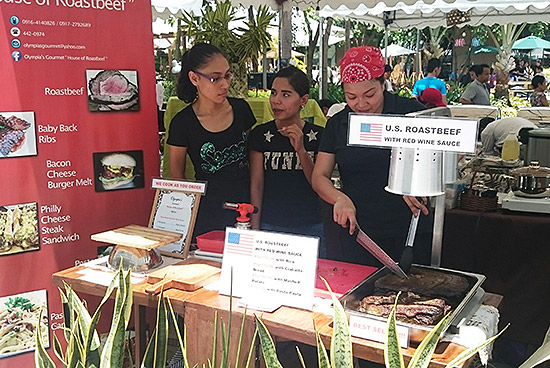 ADVERTISEMENT - CONTINUE READING BELOW
House of Roast Beef
Carnivores would automatically converge around this area. You might have to wait a bit since they cook only per order. Their roasts are paired with red wine reduction sauce so you really get a rich punch of flavor. Choose your carb from rice (P170), ciabatta (P170), mashed potato (P180), and pesto pasta (P190). You could even take home a kilo of roast beef for P1,500.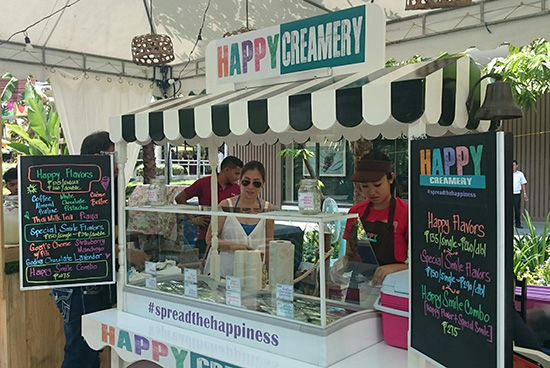 ADVERTISEMENT - CONTINUE READING BELOW
Happy Creamery
Another sanctuary against the heat is Happy Creamery. Their mantra is to spread bliss by peddling ice cream that are categorized as Happy Flavors (P135 to P260), Special Smile Flavors (P150 to P290), and combo (P275). Get the Goat's Cheese with Pili to soothe impending heat-induced BVs.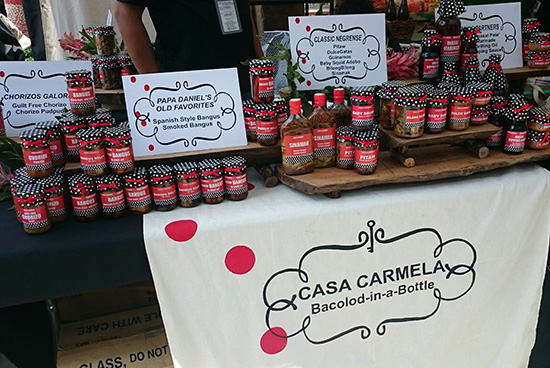 Casa Carmela
ADVERTISEMENT - CONTINUE READING BELOW
The promise is "Bacolod in a bottle." The execution is just that. If you're craving the flavors of Bacolod, you'll find them in their jars of chicken inasal pate, grilling oil, baby squid adobo, bilong-bilong, sinamak, pitaw, and more.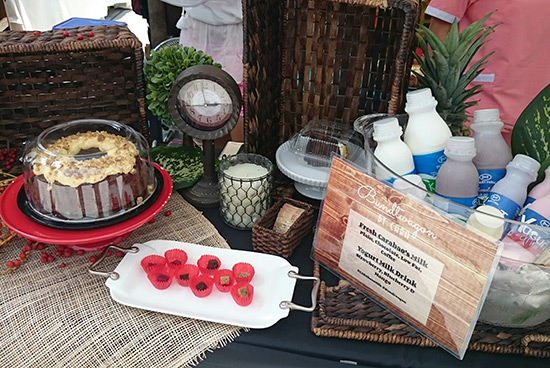 Bundtwagon By Cara
Here's another space that will satiate your sweet tooth. Cara's cakes aren't too sweet, which is what we love about them. She has three varieties available: coffee, banana, and red velvet, each with its own complementary topping. The banana is especially impressive, that round fruity flavor really coming through. You can get them whole (P600), as a loaf (P375), or a slice (P80). Cool down with some fresh carabao's milk, which also comes in plain, chocolate, low-fat, and coffee.
ADVERTISEMENT - CONTINUE READING BELOW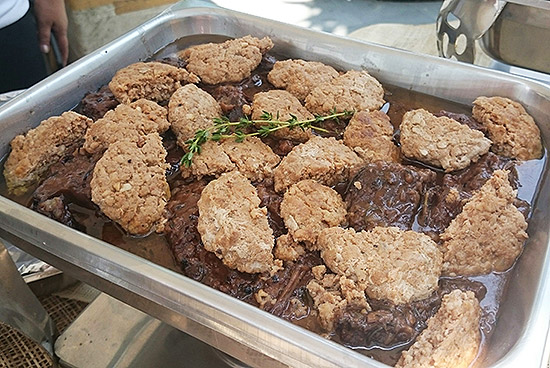 Xancho
If you're looking for a meal, you only need to look as far as Xancho—which isn't really too far. It's right in front of the mall entrance. They have a yummy Catalan Beef Stew that's flourished with crumbled homemade chorizo (P350). You can get them frozen, too.
Recommended Videos
Load More Stories