New Restaurant Alert: Arkadas Mediterranean Grill, Katipunan Extension, Quezon City
This casual joint was built for friends and conversations.
Arkadas Mediterranean Grill
Katipunan Extension, Quezon City
Contact: 0917-532-3626
Open daily from 11 a.m. to 3 a.m.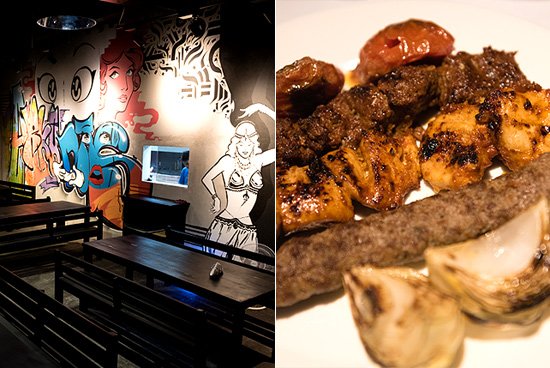 (SPOT.ph) It looks unfinished, this corner on Katipunan Avenue, a predominantly black-and-concrete space, open and exposed on the first floor with painted benches fronting a graffitied wall. At the end of the narrow staircase, that same accidentally-on-purpose unfinished quality extends to the second floor. There's even a hole in the wall, which we can only guess was supposed to be either a window or AC space.
ADVERTISEMENT - CONTINUE READING BELOW
CONTINUE READING BELOW
Recommended Videos
You can't be too sure of the owners' intentions, but at Arkadas Mediterranean Grill, the trick to having a good time is to not think about it too much.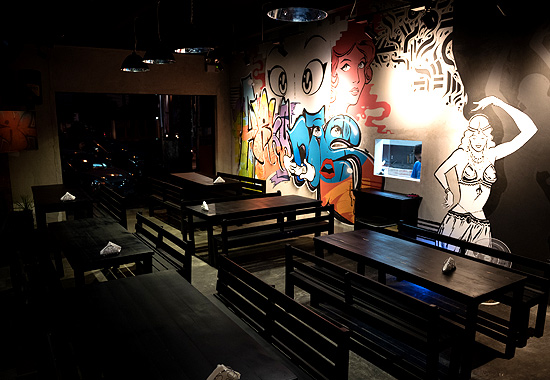 Al fresco ground floor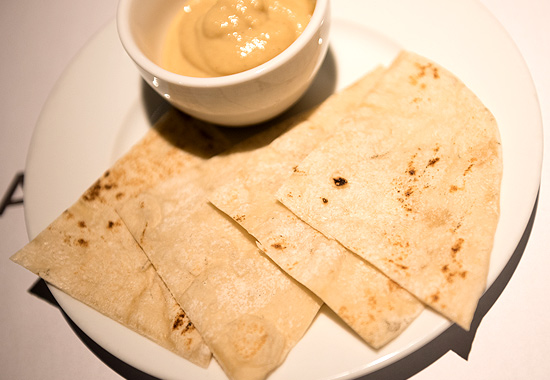 ADVERTISEMENT - CONTINUE READING BELOW
Hummus and Pita
Yes, Arkadas. Arkada is the Turkish word for the rear of a ship, but we can't help noticing that it's also almost like barkada or "friends." This should be your first clue about what this place is trying to be—a casual joint conducive to after-work, Friday-night catch-ups with the gang. A few rounds of beer mingling with easy grub on the table and the rough-hewn charm validating that blithe effect.
The menu is peppered with short-order Mediterranean staples: lamb, chicken, and beef making recurring appearances in rice, wraps, salads, kebabs, and shared platters.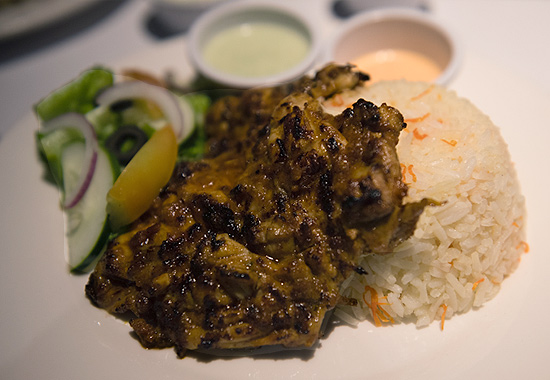 ADVERTISEMENT - CONTINUE READING BELOW
Tavuk Izgara
Lightly spiced, the chicken portrays several roles on the menu: chunks of the breast embellish the Shish Tavuk Salad (P120), which is perked up by greens, olives, and onions; the thighs are grilled and smoky in the Tavuk Izgara (P165), which may be served with either rice or pita bread; and more cubes of that white meat are skewered and grilled in the Shish Tavuk (P165).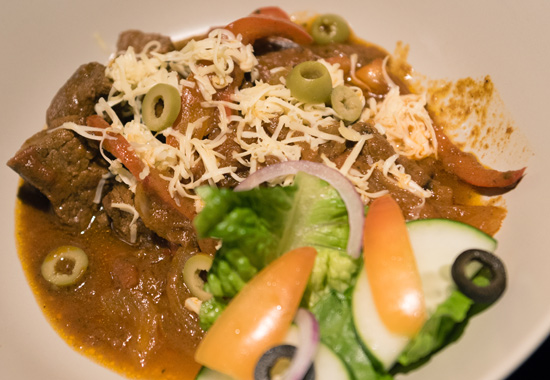 ADVERTISEMENT - CONTINUE READING BELOW
Beef Sautee
Beef is served two ways—ground or in slices. That brawnier flavor comes through well in the Beef Sautee (P330). Herbs and spices flavor the beef tenderloin, which is eventually sautéed with tomatoes and onions. It skips the smoky flavor that we're accustomed to in the more traditional kebab, but there's enough depth in there. Stretch your meal with the rice pilaf.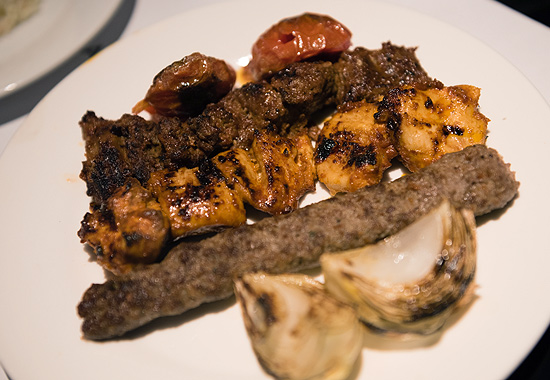 ADVERTISEMENT - CONTINUE READING BELOW
Karisij Izgara
Arkadas offers two options for sharing, one of which is the Karisik Izgara (P525), which puts together skewers of chicken, beef tenderloin, and ground beef. It comes with some rice, but it's the perfect match for those louder beer-buzzed conversations well into the night.
There's no need for fuss to have fun. All you need is a good space that's comfortable and carefree. Arkadas, maybe?
Load More Stories