New on the Menu: Main Street's Hoisin Ribs, Bacon Bourbon + more
There's more to this hub than fries!
Main Street
Tuscany Estates, McKinley Hill, Taguig City
Contact: 0915-718-2591
Open from 11 a.m. to 2 a.m. (Monday to Saturday) and 11 a.m. to 8 p.m. (Sunday)
Also read:
New Restaurant Alert: Main Street at Tuscany Estates, McKinley Hill
New on the Menu: Main Street's Weekend Brunch
New on the Menu: Main Street's Latest Takes on Poutine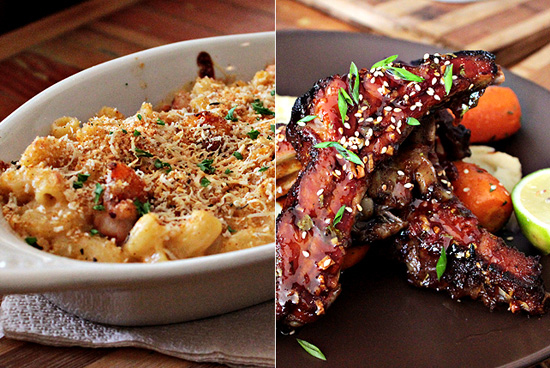 ADVERTISEMENT - CONTINUE READING BELOW
(SPOT.ph) Almost two years in and it finally makes sense why Chef Adam Tan decided to name his restaurant Main Street. Glimpses of his (rather underrated) culinary genius just can't be contained and the more ambiguous name allows him wider wiggle room to churn out more iterations of comfort food.
He did start, of course, with a sort of Canadian-Seattle mishmash, introducing Manila to French fries with gravy and cheese curds—poutine, the Canadians call it—among many other savory things. Later, he expanded that with more toppings, developed his own version of a grilled cheese sandwich, and drafted an amazing egg-centric weekend brunch set.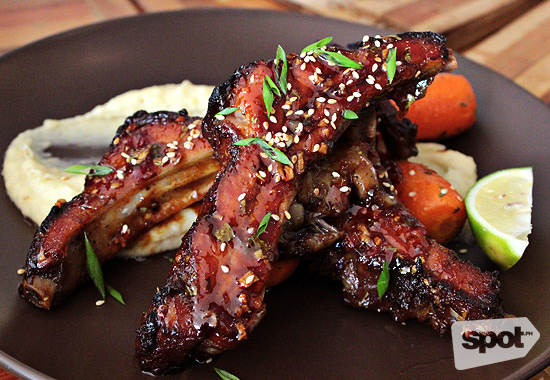 ADVERTISEMENT - CONTINUE READING BELOW
Hoisin Ribs
There was still an obvious Western-rooted flavor in those earlier inventions, but the Hoisin Ribs (P385), arguably the best dish in this wave of gastronomic inspiration, takes a noticeably Asian turn—a consequence of his desire to be different. The secret is in the fat. Chef Adam makes sure to choose cuts with thick unctuous seams that seep in delicious juiciness up to the bone. He skips braising them in water and puts them straight to the oven to keep the integrity of the meat. In the oven, the paint of hoisin caramelizes, sticking to the fat, and developing this mind-blowing succulent crust. Sprinkled with sesame seeds, it's not as sweet as what could happen when hoisin is put in the wrong hands (he even adds honey!), and there's a wedge of lime on the side to squeeze in some zing.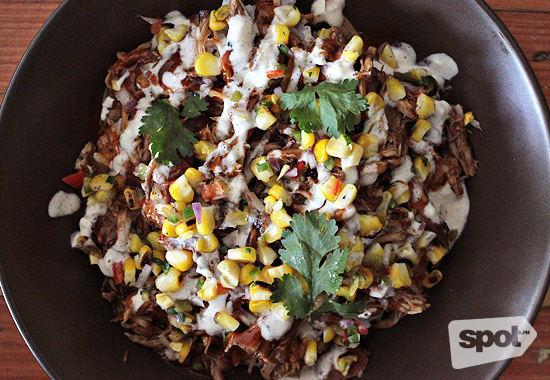 ADVERTISEMENT - CONTINUE READING BELOW
Pulled Pork Rice
Main Street doesn't smoke their pulled pork anymore. Not that it matters, if the ones over his rice (P250) are an indication. Tons of paprika make up for the smoky flavor, and the festive assembly of corn, tomatoes, chipotle barbecue sauce, and garlic sauce delivers big hits of flavor. Make it fair for your palate and mix everything together until it becomes as even as fried rice (but with a Mexican twist).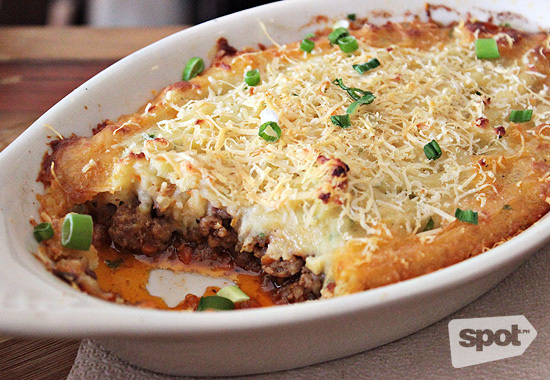 ADVERTISEMENT - CONTINUE READING BELOW
Shepherd's Pie
Chef Adam is turning out to be extra prolific with carbs. What else do you expect from a chef who made a name for himself dressing up fries? Velvet mashed potatoes. His Shepherd's Pie (P270) is a well-formulated ratio of beef (no peas, no cheats!), finely chopped carrots, and potatoes. It's elegant in its simplicity, effortless in its proportions. You'll have no trouble finishing this dish. Yes, by yourself.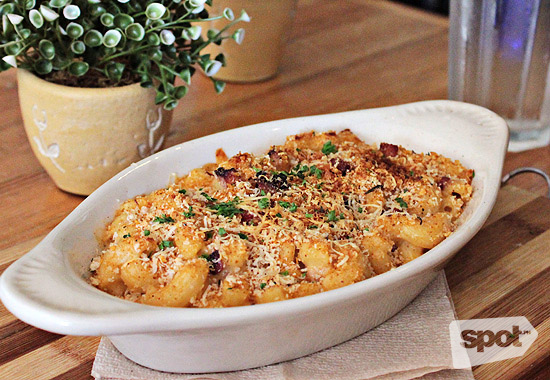 ADVERTISEMENT - CONTINUE READING BELOW
Bacon Macaroni and Cheese
Two versions of mac 'n' cheese invade the menu, and one is given extra benediction. Traditional (P220) for one; bacon (P260) for the other. The dish is shallow, but it still yields a lot of those cheddar-and-Parmesan-blazoned noodles to make you happy. The portions, and it has to be noted in mac 'n' cheese, are just enough that it doesn't get cloying. The bacon is particularly rewarding, but the classic drives enough punch for those who are trying—but failing—to go for something light in a place like Main Street.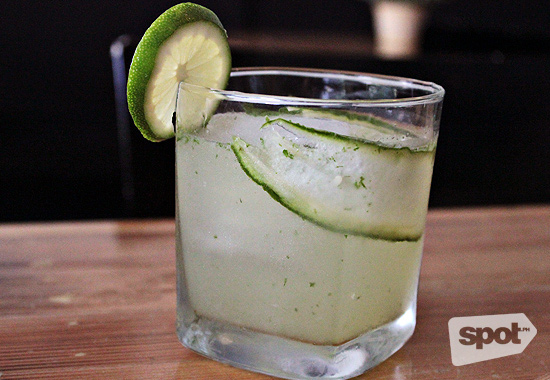 ADVERTISEMENT - CONTINUE READING BELOW
Vancity Summer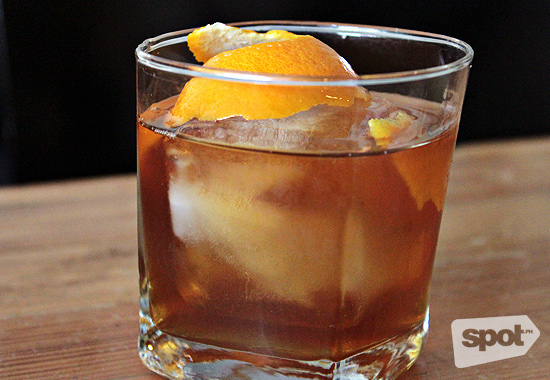 Don's Old Fashioned
Chef Adam has also leveled up his alcohol game. Always a good source of commercial and craft beers, Main Street is now introducing a bevy of cocktails. From the beach-evoking bright flavors of the Vancity Summer (P180), a refreshing mix of gin and tonic, mint leaves, cucumber, and lime juice, to the heavy savor of the Don's Old Fashioned (P250) with bacon-infused bourbon, maple syrup, angostura bitters, and orange peel, you can note the successful results of the chef's month-long self-taught mixology course.
ADVERTISEMENT - CONTINUE READING BELOW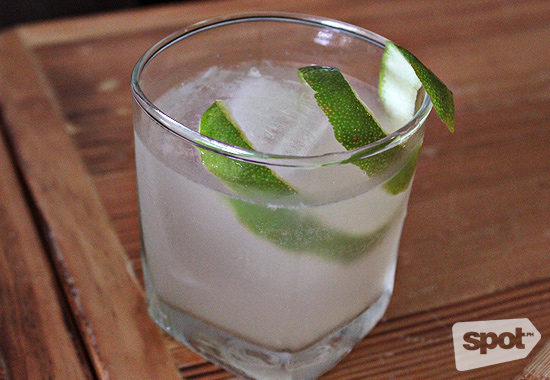 Moscow Mule
He warns that none of his drinks are on the mild side though, so you might want to stick to the Moscow Mule (P170)—vodka, homemade ginger beer, and lime juice—to nurse for the rest of the night. By the way, this is one treacherous little cocktail.
ADVERTISEMENT - CONTINUE READING BELOW
At this point, Main Street has made a detour in its culinary direction, but comfort is comfort. The name may be ambiguous, but this little space in McKinley is the only Main Street you need to know.
Also read:
New Restaurant Alert: Main Street at Tuscany Estates, McKinley Hill
New on the Menu: Main Street's Weekend Brunch
New on the Menu: Main Street's Latest Takes on Poutine
Recommended Videos
Load More Stories