New on the Menu: Don Andres' Peruvian beef tenderloin sandwich, chocolate cake + more
Chicken-free additions in this roast-chicken haven.
Don Andres Peruvian Kitchen
Courtyard Building, 26 Sergeant Esguerra Street, Quezon City
Contact: 364-4145
Open daily from 11:30 a.m. to 2:30 p.m. and 6 p.m. to 10:30 p.m.
Also read: New Restaurant Alert: Don Andres at Sergeant Esguerra, Quezon City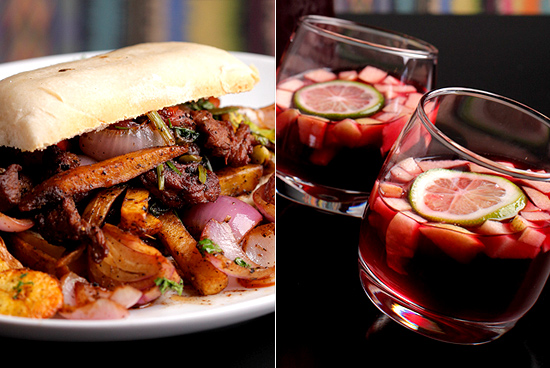 (SPOT.ph) Vibrant interiors, thirst-quenching Inca Cola, and moist roasted chicken are some of the main draws of Don Andres Peruvian Kitchen in South Triangle. But once you tuck away the bestsellers, that's when you get to notice the details, the little things that make you appreciate this colorful restaurant more, from the servers indulging our request for extra canchas (the seriously addicting popcorn made from a special corn variety called maiz chulpe), to the bartender recommending the perfect cocktail to go with your ceviche.
ADVERTISEMENT - CONTINUE READING BELOW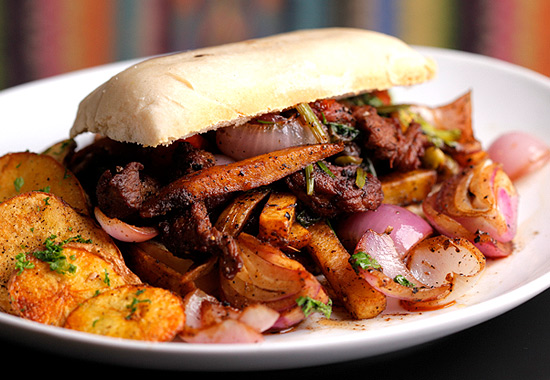 Sanguchon de Lomo
Don Andres' menu forms habits as is, but new additions are always welcome. When the arroz con mariscos is a little, er, too embarrassing to eat solo, there's the new sanguchon line that satisfies well enough. Sanguchon is a Peruvian sandwich and a staple in Peruvian cuisine. It's typical for Peruvians to combine fresh, local ingredients in a sandwich, a culture that's demonstrated perfectly in the Sanguchon de Lomo (P285). At Don Andres, you get it in a ciabatta generously stuffed with lomo saltado or soft beef tenderloin strips, onions, tomatoes, and crisp French fries. Hefty enough for sharing or good enough for those with ginormous appetites, scrap the knife and fork and just take a big bite. You won't even mind the meat juices dribbling through your fingers.
ADVERTISEMENT - CONTINUE READING BELOW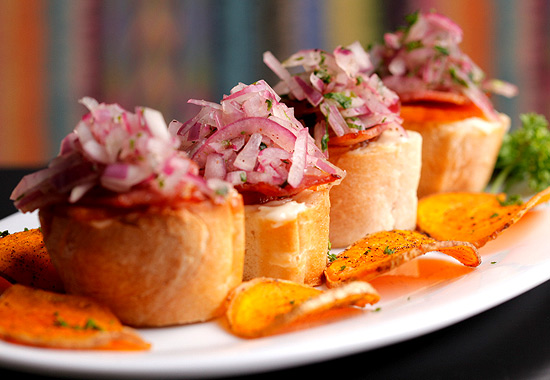 Sanguchon de Chicharon
The Sanguchon de Chicharon (P225) is a dish you'd see in any Peruvian sangucheria: crisp ham, sweet potatoes, onion salsa, and a small dab of mayo on top of pieces of barra, which is a Spanish-style baguette that's a brawnier and more compact version of its French variant. The bread delivers bite-sized bursts of flavor, and they're especially fun to munch on while sipping chilled Peruvian Sangria (P150/glass, P475/glass).
ADVERTISEMENT - CONTINUE READING BELOW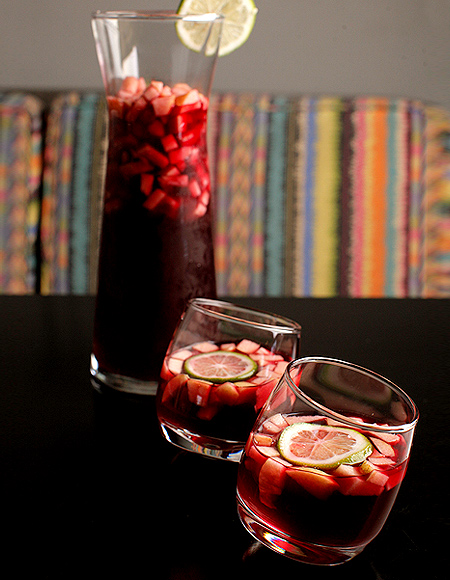 Peruvian Sangria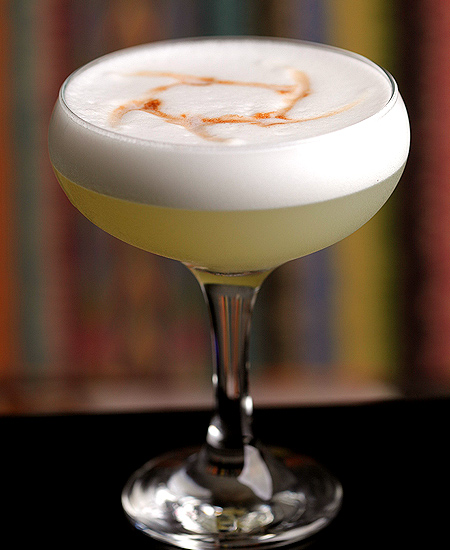 ADVERTISEMENT - CONTINUE READING BELOW
Pisco Sour
Don't miss out on Don Andres' cocktail pride and joy, the Pisco Sour (P395), a Peruvian brandy with sugar, lime, and topped with frothy egg whites, a drink originating from Lima, Peru. This light drink is perfect for Manila's tropical heat, but packs a punch that'll convince you it's not one of those rather light-hearted cocktails you'd be embarrassed to be seen with.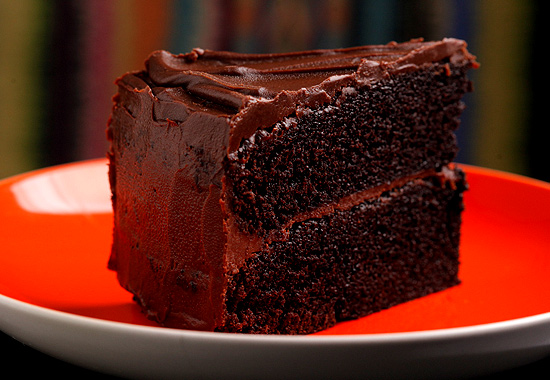 ADVERTISEMENT - CONTINUE READING BELOW
Torta de Chocolate
No Don Andres food trip would be complete without one of their stellar desserts. We've gone crazy over the Pie de Limon and Tres Leches, but chocolate lovers can now get their fill with the Torta de Chocolate. Ultra fudgy and wonderfully decadent, this chocolate cake uses Peruvian cacao. It's so good that it hurts, but we're coming back anyway.
Photos by Aldwin Aspillera
Recommended Videos
Load More Stories