New Restaurant Alert: Agezuki at White Plains, Quezon City
This Japanese hole-in-the-wall is a Japanese hole-in-one!
Agezuki
A. Francisco Building, 83 Katipunan Avenue, White Plains (near Kowloon House), Quezon City
Open daily from 11 a.m. to 2:30 p.m. and 5 p.m. to 10 p.m.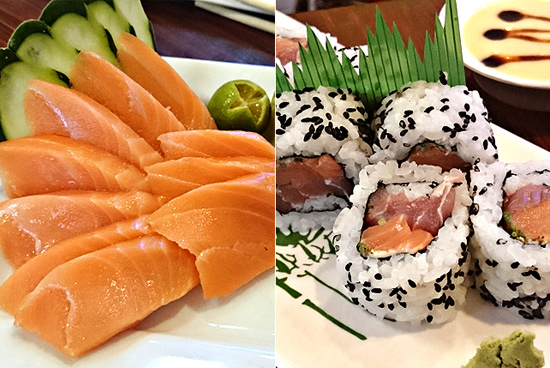 (SPOT.ph) This tiny space in White Plains attracts attention the way holes-in-the-wall do nowadays, like a treasure hunt that could lead to a possible diamond-in-the-rough. There's nothing more rewarding for foodies than to uncover a hidden gem. It is, after all, the closest some of us could get to being Indiana Jones.
It's surprising how much food this little hideaway could tuck in. With no room for a restroom, which is in an adjacent building (clean, don't worry), Agezuki is a Japanese-cuisine all-in-one crammed as a tiny kitchen, a narrow counter, and eight small tables (a few more al fresco). Nothing in the restaurant décor is blatantly Japanese: no origami, no paper lanterns. Nothing particularly kawaii either, except for the large blocks on the wall that spell out "#I <3 sushi."
ADVERTISEMENT - CONTINUE READING BELOW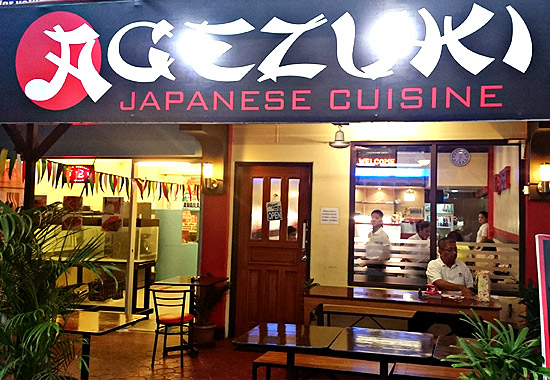 CONTINUE READING BELOW
Recommended Videos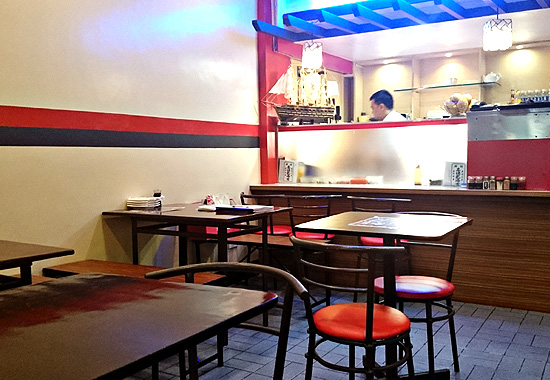 Small but jam-packed
The menu is a mother-lode collection of sushi, tempura, teppanyaki, ramen, donburi, maki, soups, and even bentos. At this point, with the likes of El Chupacabra, Tambai, and Chubby Chicken, it's hard to predict what you'll get from these small hideaways, but take it from the sashimi. A plate of the salmon (P230) boasts large juicy, melt-in-your-mouth pieces of the tail. It's not the usual corner-shop generosity, but then again it's not at the usual corner-shop prices—again another evolutionary step for these style of eateries. Still, we've seen far less significant cuts in more upscale settings.
ADVERTISEMENT - CONTINUE READING BELOW
Sushi is Agezuki's main act and in the toss-up between the traditional Spicy Tuna (P190) and Spicy Salmon (P190), the waitress suggests the Black Mamba Maki (P190). The tight roll, sliced in six hefty one-bite pieces, marries both fish at the center of the rice coil. Black sesame seeds cover it with nutty bursts and the side of kewpie mayonnaise offers some brightness.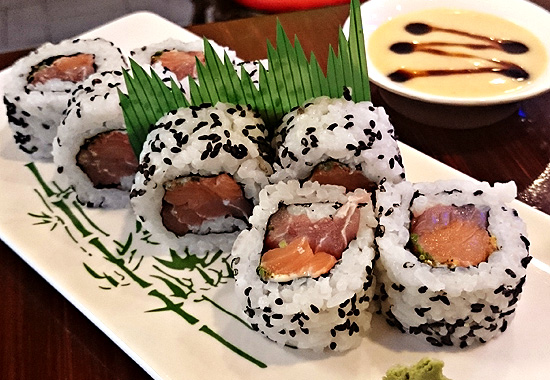 Black Mamba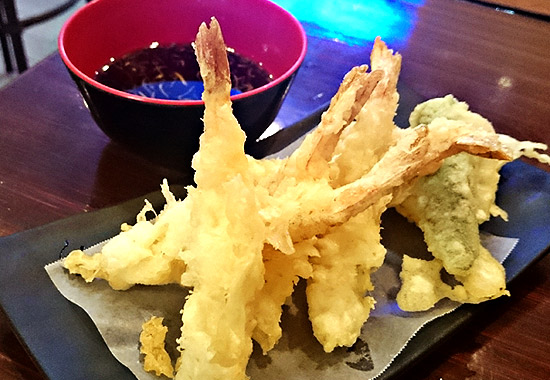 ADVERTISEMENT - CONTINUE READING BELOW
Ebi Tempura
The Ebi Tempura (P265) doesn't elicit as grand a reaction as the salmon sashimi, but it's still quite impressive. The flaky, crunchy shell breaks easily to reveal piping-hot, freshly cooked shrimp. There are five pieces, which might come be difficult for pairs who find themselves in this side of White Plains, but veggies on the side get that same crisp, characteristic white-batter treatment.
You'll wonder how the teeny cooking space manages to handle all this culinary craft that requires a variety of techniques. They have katsu, too, served as either a katsudon (P170) or tonkatsudon (P160). The pounded pork chop comes out much lankier than in more mainstream establishments, but the chef manages to adapt by thinning out the batter as well. This way, the pork remains oil-free (minimal, at least), with a flavor that somehow comes through underneath that golden-brown coat. It's a portion that won't go well with brawny appetites, but it's enough for those who find the thick porky slabs too overwhelming. That tonkatsu sauce gives it the little jolt that it needs.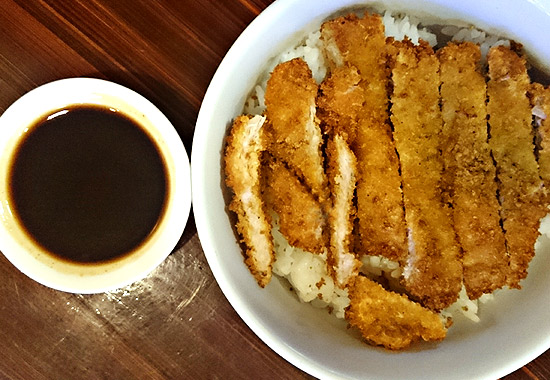 ADVERTISEMENT - CONTINUE READING BELOW
Tonkatsudon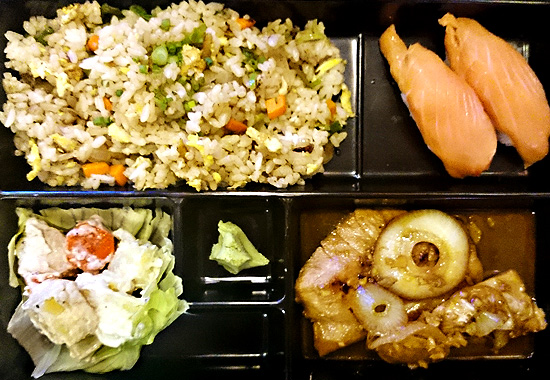 Special Bento
Service at Agezuki comes out quick and cheerful (there's no better way to brighten a restaurant than having staff that look genuinely happy to be there), but for something quicker, a bento, which comes with miso soup, is a perfect lunch solution. The Special (P325) is a tray of glorious fried rice, tender stewed tuna, potato salad, and a pair of salmon sushi. It's more than enough, actually.
To those who discriminate against tiny packages, Agezuki puts up a pretty strong argument—one backed with quality and quantity.
---
Help us make Spot.ph better!
Take the short survey
Load More Stories