CHECK IT OUT: Gabe's Home Grown Dishes at Katipunan, Quezon City
Horse tapa, anyone?
Gabe's Home Grown Dishes
143 Katipunan Avenue, Barangay St. Ignacius, Quezon City
Contact: 871-1146
Open from 9 a.m. to 9 p.m. (Monday to Saturday)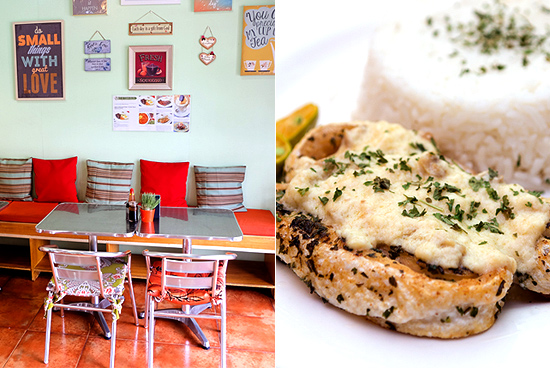 (SPOT.ph) This quaint restaurant along White Plains has a little something for everybody—from Peanut Butter S'mores (P90) for the kids to Baked Ribs (P150) for the meat-loving gym buffs. And according to the owner Dan Panlilio, that's the idea.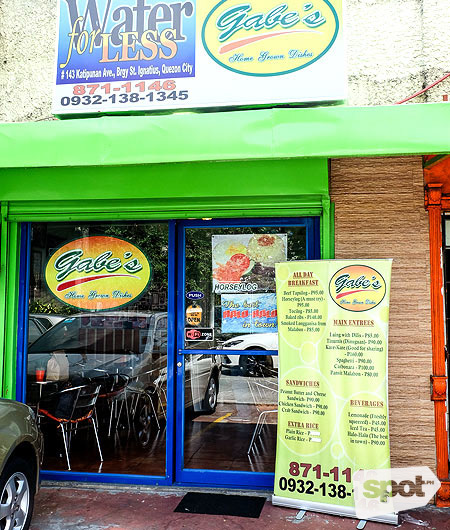 ADVERTISEMENT - CONTINUE READING BELOW
You have to look for it to see it.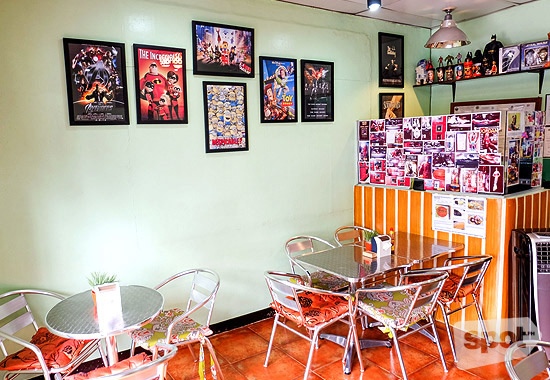 CONTINUE READING BELOW
Recommended Videos
Leisure space
"We want Gabe's to have a homey feel, to be a place where you can take your family and friends and just eat and hang out," he says as he shows us the board games and magazines that keep visitors entertained. The children's movie posters and superhero toys on display give it a very cozy vibe, but the restaurant's main attraction will always be their unique and flavorful dishes that give you plenty of bang for your buck. Case in point: the Horseylog.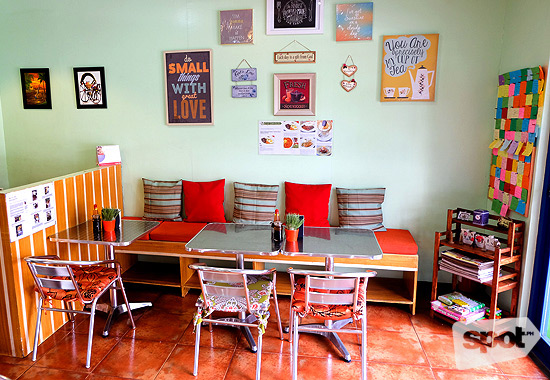 ADVERTISEMENT - CONTINUE READING BELOW
R&R sessions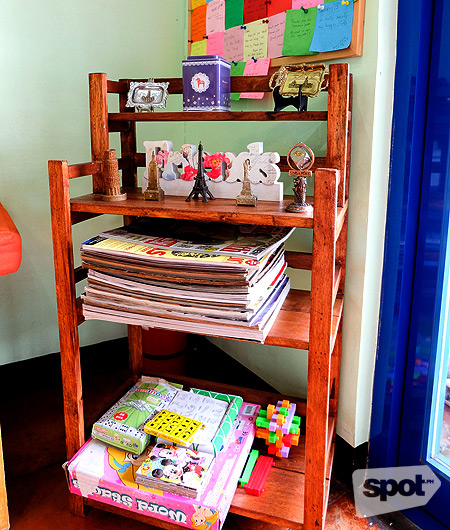 Games for use
As the name implies, this dish consists of horse-meat tapa, egg, and sinangag. And it is good. The meat is leaner (there's no fat marbled into it) compared to beef and it has a semi-sweet kick that makes it effortless to eat. Swabe is definitely the word that comes to mind. Unlike what some would expect, the horse meat isn't tough at all, nor does it have a gamey flavor. At just P95, no wonder it's a bestseller.
Horsemeat is actually a common delicacy in Malabon, where Dan's wife, Marian, is from. In fact, the menu items from Gabe's are Malabon-inspired, including their legit pancit.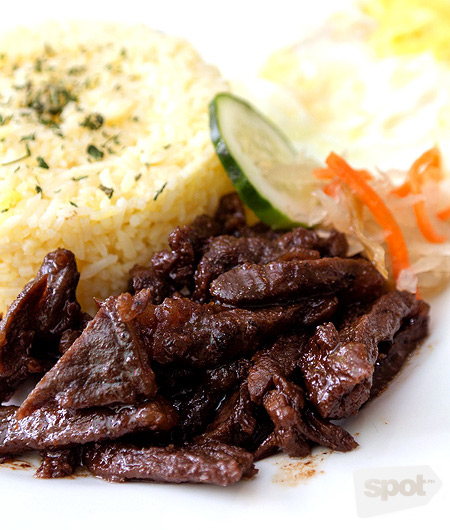 ADVERTISEMENT - CONTINUE READING BELOW
Beef Tapa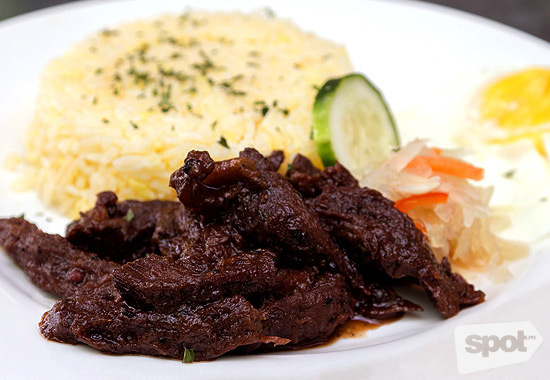 Horseylog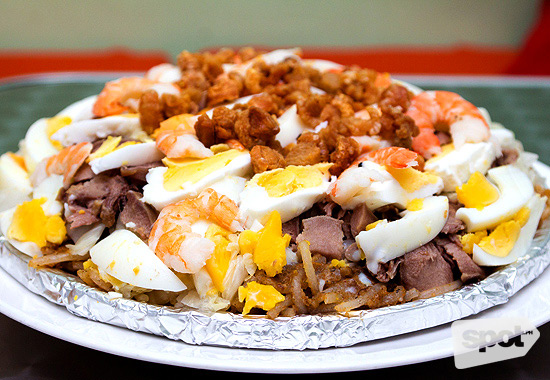 Pancit Malabon
Packed with flavor, their Pancit Malabon (P300/small bilao good for six) offers a generous amount of shrimp, hard-boiled egg, and lengua. The best part: It's topped with crisp chicharon that adds a lot of texture and crunch to every bite.
Another cool thing about Gabe's is that their menu is health-oriented. Take their ribs, for example, which are baked and served with a homemade barbeque sauce glaze. The meat is so moist that it can be cut from the bone with a spoon. The dish also offers a pretty hefty serving for just P150 (think of a stack of five slices of bread, but in meat and rib form). Bear in mind, though, that the food at Gabe's is pre-cooked at home, frozen, then heated at the resto before being served to you. Since the ribs are pretty thick, ask the kitchen to heat it thoroughly.
ADVERTISEMENT - CONTINUE READING BELOW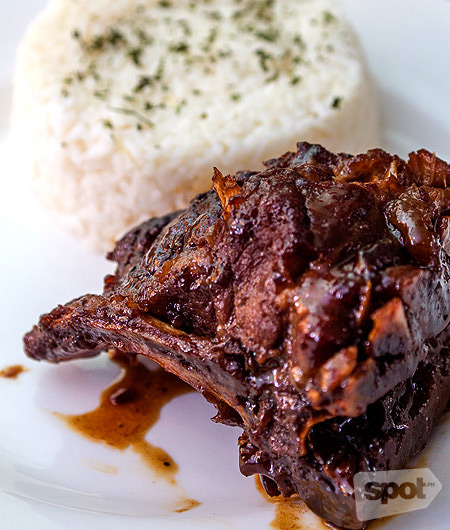 Ribs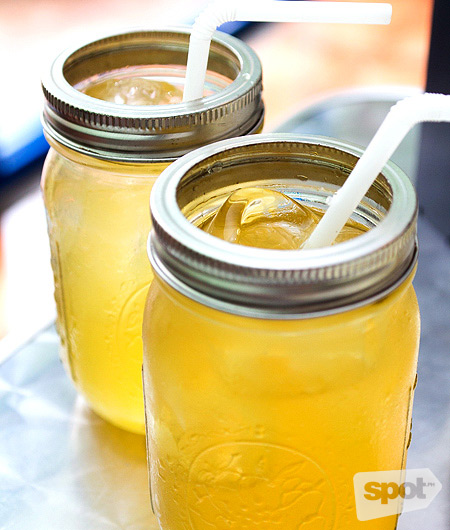 Lemonade
Gabe's, which is named after Dan and Marian's son, also serves freshly squeezed lemonade with no sugar in Instagram-worthy mason jars. If you have a sweet tooth, then you could add some honey to your drink (same goes for their brewed iced tea).
Another hearty dish is Gabe's Kare-Kare (P200) with beef tripe. There isn't much you can say about a kare-kare dish that hasn't been said before, but their sauce stands out. One major plus: In order to keep the dish health-oriented, the owners grind their own peanuts as opposed to using peanut butter, and you really get that rich peanut flavor as soon as the sauce hits your tongue. The only downside: It's so good you might order a second serving of rice to go with it.
ADVERTISEMENT - CONTINUE READING BELOW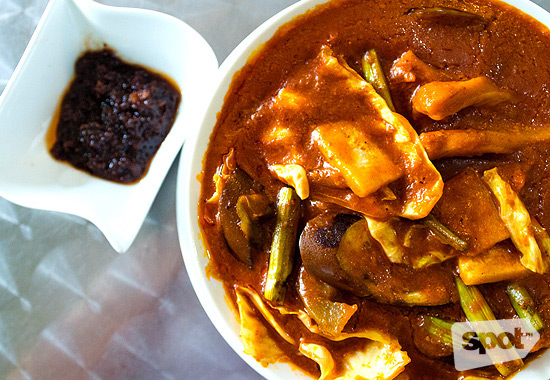 Kare-Kare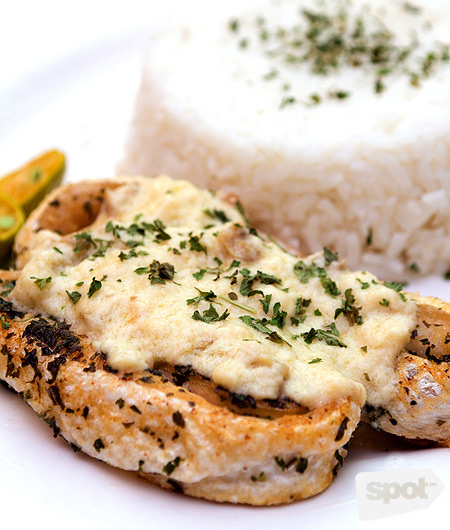 Salmon with Rice
For those avoiding meat, you're in luck, because the Salmon with Rice (P120) has got you covered. This order gives you two cuts of salmon (each slightly bigger than an iPhone 5, but three-times as thick) topped with a creamy carbonara sauce that pairs well with the slight saltiness of the fish. To find salmon this good tucked in a hole-in-a-wall restaurant is a rare (and genius) find.
ADVERTISEMENT - CONTINUE READING BELOW
The desserts in Gabe's Home Grown Dishes make for the perfect finishers to your meal and are the only items that stray from the resto's healthy-eating theme. The Fried Oreos (P100) offer three Oreo cookies fried in batter, topped with a scoop of vanilla ice cream, and then drizzled with strawberry and chocolate syrup. The batter provides a nice, crisp outer layer, followed by a soft, pancake-like inner layer before reaching the crunchy Oreo. That smooth vanilla ice cream on top gets you hooked for life.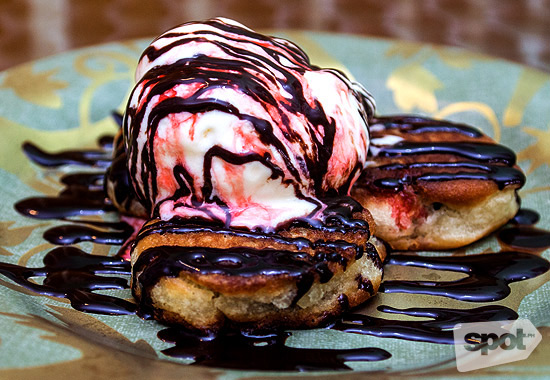 Fried Oreos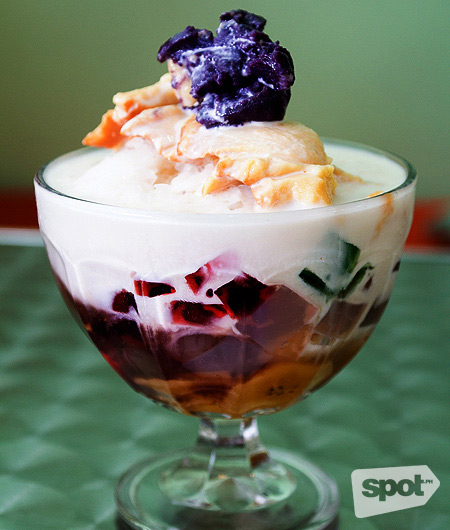 ADVERTISEMENT - CONTINUE READING BELOW
Halo-Halo
For a more local way of getting your dessert fix, order their highly acclaimed Halo-Halo (P90). The unique component of this chilly dessert is the wintermelon, which gives it a healthy source of sweetness. Plus, the ube and leche flan that top the dessert are made by Marian's other venture, Taste of Heaven. Served in a bowl that's more of a goblet, this halo-halo is definitely good for sharing.
At Gabe's Home Grown Dishes, the Horseylog will pique your curiosity, but it's the entire menu that will hold your attention. In the end, you can't go wrong with their affordable, flavorful Malabon dishes that make you feel right at home. In the words of one witty customer: Mapapasipa ka sa sarap!
Photos by Jericho San Miguel
Share this story with your friends!
---
Help us make Spot.ph better!
Take the short survey
Load More Stories