CHECK IT OUT: Nihonkai Tsukiji Japanese Restaurant at McKinley Hill, Taguig City
This quiet eatery under-promises but over-delivers.
Nihonkai Tsukiji
Tuscany Estates, McKinley Hill, Taguig City
Contact: 358-1096, 0998-232-4164
Open daily from 11 a.m. to 11 p.m.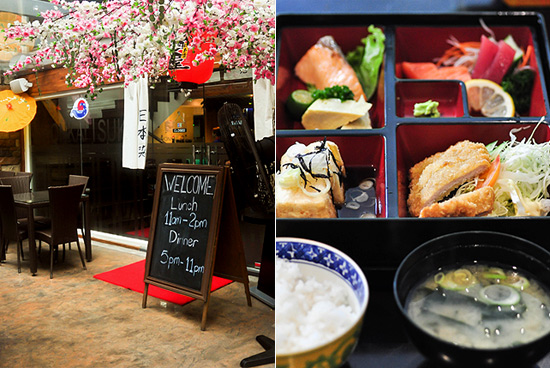 (SPOT.ph) When today's diners think of Japanese food, what comes into mind? The steady stream of themed restaurants arriving on our shores seems to speak volumes. On billboards and streamers across malls and lamp posts (not to mention social media), each new franchise loudly trumpets their own take on ramen, katsudon, and curry. "We're number one! We're authentic!" they all say. The results have been double-edged.
ADVERTISEMENT - CONTINUE READING BELOW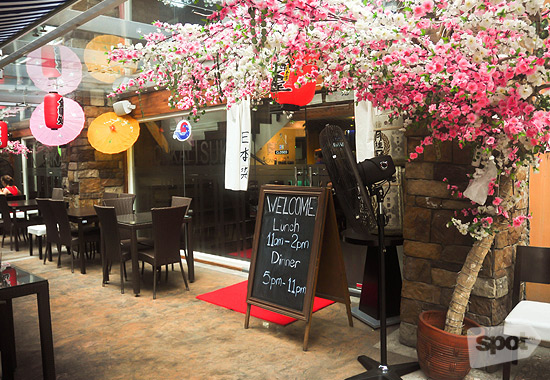 CONTINUE READING BELOW
Recommended Videos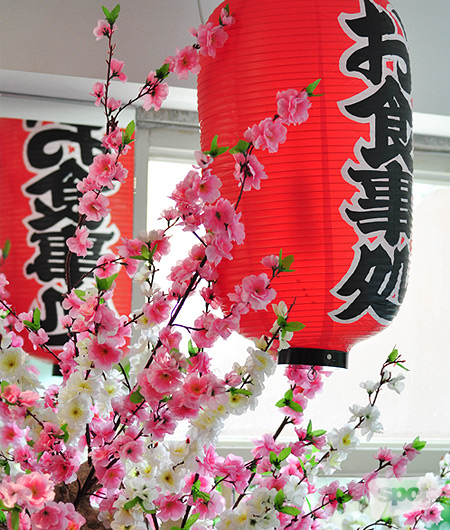 ADVERTISEMENT - CONTINUE READING BELOW
Find a leisurely spot under the cherry blossoms.
First, the wider availability of Japanese specialities means that more people can differentiate between what's authentic and what's hackneyed. A Japanophile friend of mine makes a pilgrimage to every new ramen establishment, and eagerly dispenses sage advice on the virtues of a good tonkotsu even if he has never stepped foot in Tokyo or Osaka or, the birthplace of ramen, Hokkaido. The second however, is that the boom has desensitized the public. When a supposedly special ramen is readily available in half a dozen malls, the mystique is gone. The tide is slowly ebbing, and could eventually go the way of fro-yo, cronuts, shawarma, and milk tea. They're just there when you want them.
It's surprising then that the year-old Nihonkai Tsukiji doesn't intend to steal the thunder from trendier places, nor does it toot its own horn. Tucked in a leafy McKinley restaurant row, it quietly and smoothly churns out solid Japanese minus the fanfare. The normalcy is refreshing: Japanese expats grab simple lunches then hurriedly leave. Even the chef seems laidback—I spotted the polite Mr. Mitsuishi Akira contentedly fanning himself under a fake cherry blossom tree post-shift. He and the multiple Japanese partners who own the business run the same circles as those behind Nihon Bashitei.
ADVERTISEMENT - CONTINUE READING BELOW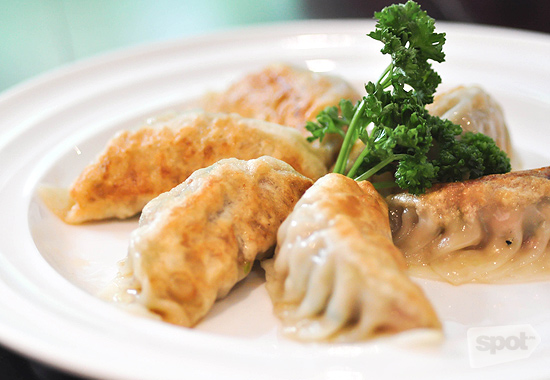 Gyoza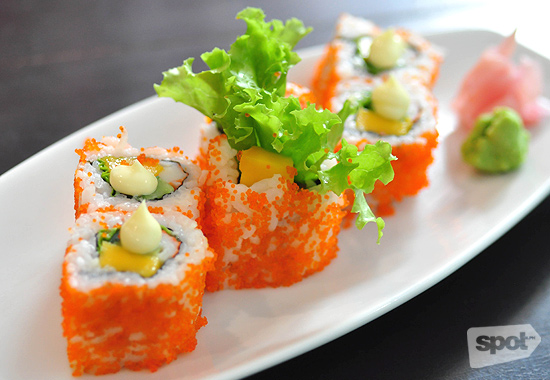 ADVERTISEMENT - CONTINUE READING BELOW
California Maki
Here is no self-proclaimed dojo to noodles or pork cutlets, although both are on the menu, and most items are hefty. The Tempura Moriawase (P380) medley is a tray of plump prawns and asajo fillet with deep-fried portobello and bell pepper slices. The batter is crisp and light, giving way to tender meat and vegetables underneath. Another of Mr. Akira's staples, the California Maki (P190), pulses with bright orange roe, and comes topped with tiny dollops of spicy-sweet mayonnaise that tingle on the palate. An order can easily be shared by two.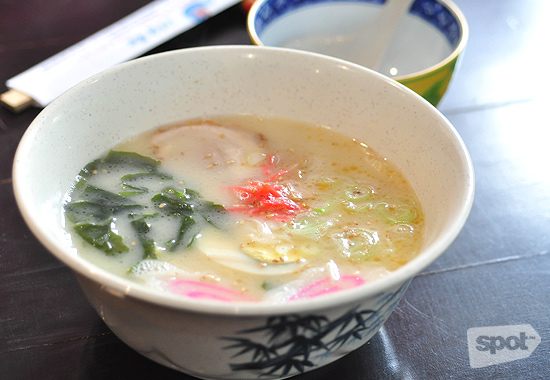 ADVERTISEMENT - CONTINUE READING BELOW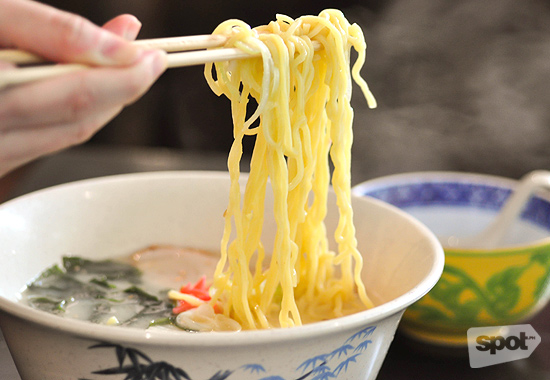 Tonkotsu Ramen
Those used to seeing assorted ramen in other restaurants might feel disappointed by the lone tonkotsu (P300) on the menu. It's a rich, milky broth filled with bamboo shoots and tender pork. Easily filling, their ramen however falls short with average noodles. Where Nihonkai really shines are the all-in bento boxes, which include a bit of various dishes. Ask for the Makunoichi Set (P400)—fatty, breaded tonkatsu fillet, grilled and sashimi salmon slices, along with lightly battered tofu cubes.
ADVERTISEMENT - CONTINUE READING BELOW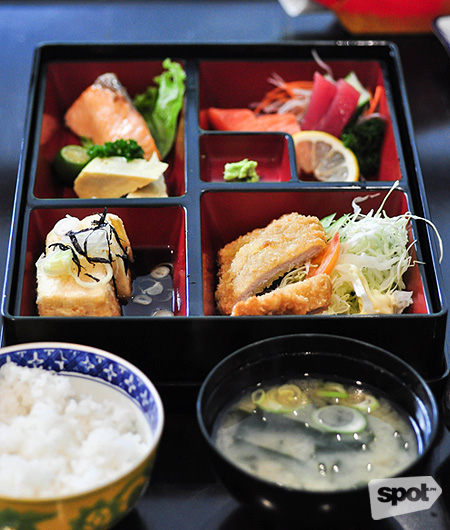 Makunoichi Set
Being under the radar seems to work fine for Mr. Akira and his establishment who happily circle the outer orbit of the dining scene. Hearty and fairly reasonable, it wouldn't be surprising if Nihonkai prefers to under-promise and over-deliver. Just like a bento box, the food scene comes in compartments that all add up to a complete experience. If you're out to explore everything that Japanese cuisine has to offer, don't miss out on this addition.
ADVERTISEMENT - CONTINUE READING BELOW
Photos by Ryan Fernandez
Share this story with your friends!
---
Help us make Spot.ph better!
Take the short survey
Load More Stories