10 Yummy Korean Grocery Finds in Manila
The Hallyu wave not only gave us KPOP and KDrama but also ridiculously good Korean snacks. #blessed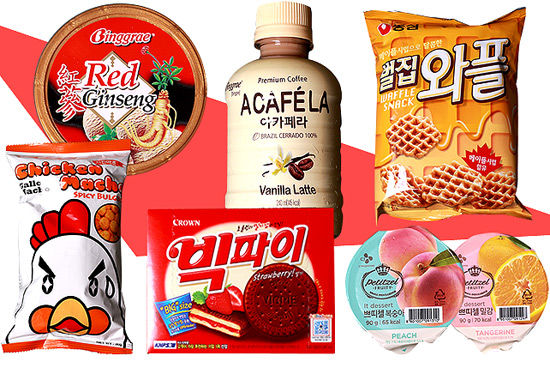 (SPOT.ph) When merienda time looms over the horizon, head over to one of the many Korean grocery stores in Manila and check out these tasty treats.
Also read: 10 Japanese Grocery Store Finds We Love in Manila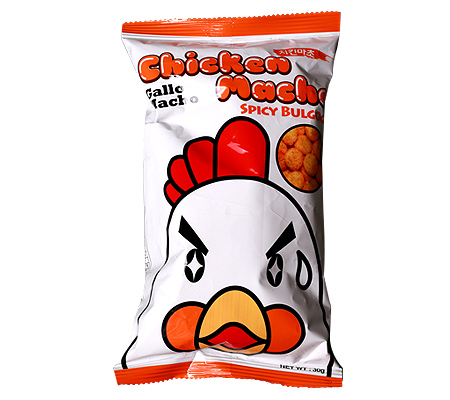 Chicken Macho in Spicy Bulgogi (P35)
Several bites of these round, flavorful rice crackers will leave you grabbing for a glass of water to cool down the burning sensation in your mouth. The heat definitely lingers long after you've eaten this snack. (And leaves that hagod in your throat.)
Available in YKY Minimart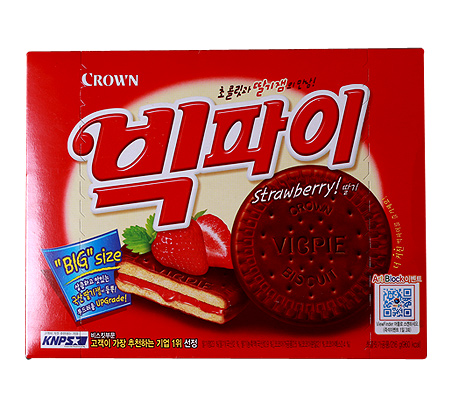 Binch (P90)
Binch, please! The chocolate biscuits are rich in cacao flavor, but not cloyingly sweet. Its taste is similar to the Japanese chocolate Alfort (See: Japanese Grocery Store Finds). The packaging alone is such a class act and looks more expensive than it actual is.
Available in YKY Minimart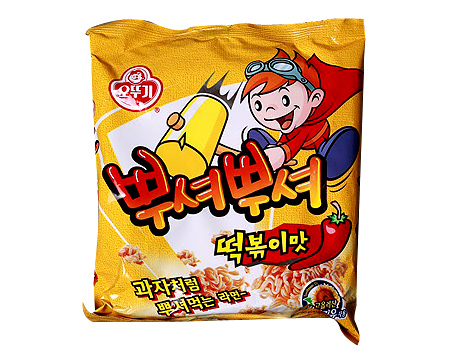 Noodle Snack (P31)
If you're still mourning that old childhood favorite NoodaCrunch (gone but not forgotten), then worry not 'cause Korean grocery stores have tons of them. This snack comes with a flavor packet, which you mix in with the noodles. Mmm…MSG.
Available in YKY Minimart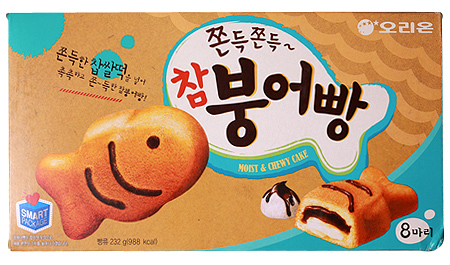 Chambungeppang (P230)
These fish-shaped snack cakes are moist, full of creamy vanilla filling, and have the texture of a local mamon. And they're as cute as they are delicious. Kudos to the manufacturers for the adorable cat packaging—doesn't it make you wanna keep it even if you have no use for it?
ADVERTISEMENT - CONTINUE READING BELOW
Available in YKY Minimart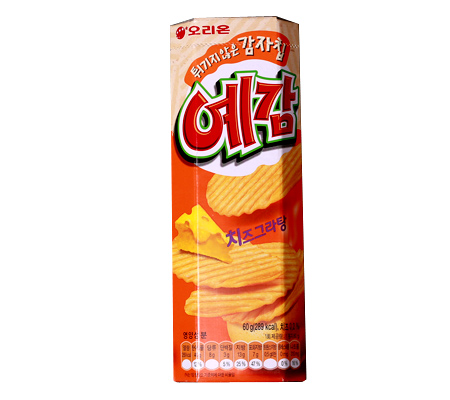 Orion Yegam in Cheese Gratin (P55)
Orion Yegam are sold in thick crunchy slices of potato goodness and powdered cheese that come together in one umami overload. These potato chips are similar in taste and texture to Lay's Stax and Pringles (the U.S. version).
Available at Assi Makati Supermart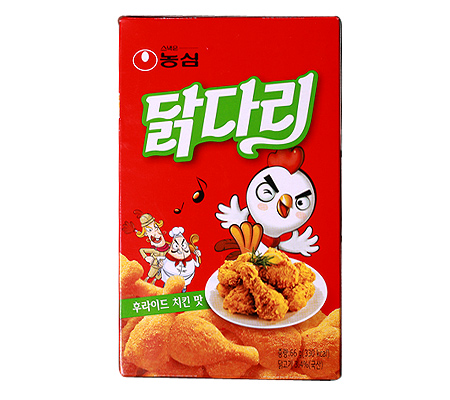 Ducktari (P56)
If it looks like chicken then it must taste like chicken, right? These mini drumsticks come close enough. And we're just as confused as you are as to why there's "duck" in the name.
Available at Assi Makati Supermart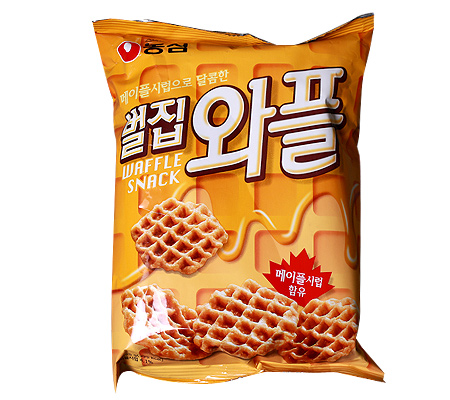 Waffle Snack (P54)
It's breakfast in a foil pack! We appreciate the effort that must have been involved in shaping the snack into mini waffles—that's dedication. Each "waffle" is also coated in sticky syrup to sweeten the deal.
Available at Assi Makati Supermart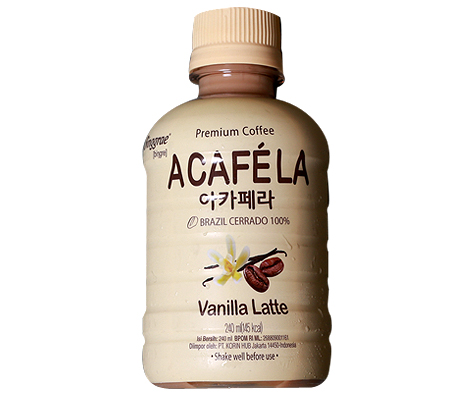 Binggrae Acafela in Vanilla Latte (P55)
Aca-excuse us, but this is one of the better grocery-bought coffee drinks around. This particular flavor satisfies both your sweet tooth and your caffeine craving. Grab one on the go when you don't have enough time to run to your trusted barista.
Available at Assi Makati Supermart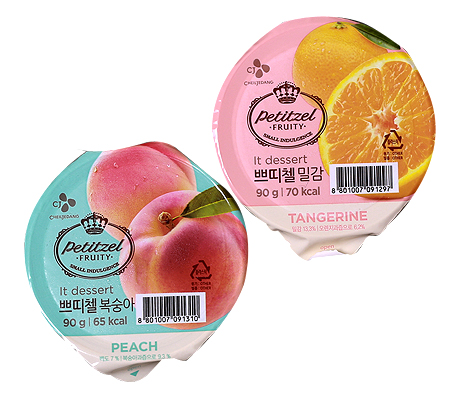 Cheiljedang Petitzel (P32)
These jelly fruit cups are a refreshing treat and are perfect for cleansing your palate from the flavorful snacks we mentioned earlier. And yes, it contains legit fruit (none of that mush other fruit cups have) that come in generous chunks, ensuring that every scoop of jelly has some texture to it.
ADVERTISEMENT - CONTINUE READING BELOW
Available at Assi Makati Supermart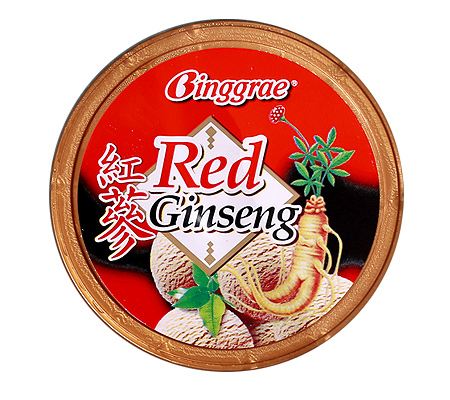 Binggrae Red Ginseng Ice Cream (P50)
And now for something completely different! Who says ice cream isn't good for you? It's certainly not your usual chocolate, vanilla, strawberry fare. This ice cream has quite an acquired taste but they certainly don't scrimp on the ginseng flavor. It's like vitality in a cup! Perfect for those with adventurous taste buds. (We salute you!)
Available at Assi Makati Supermart
Assi Makati Supermart is at 109 Neptune Street, Bel-Air, Makati City; YKY Minimart is at Annapolis Street, Greenhills, San Juan City. Most of these items may be found in your neighborhood Korean grocery store.
Photos by Louie Manay
Also read: 10 Japanese Grocery Store Finds We Love in Manila
Load More Stories