Sneak Peek: Costa Coffee at Robinsons Place Manila
The Flat White haven is opening on July 31.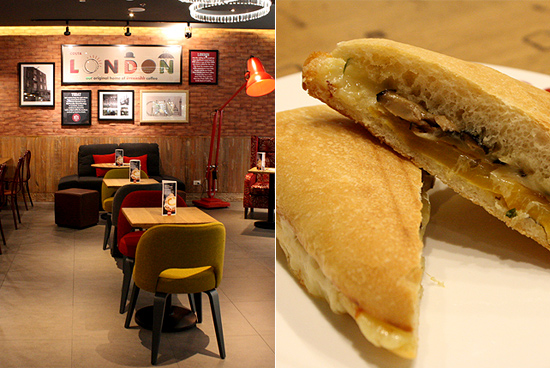 (SPOT.ph) We loved the comfy couch at the Eastwood outlet, but now we find that we actually prefer the Union Jack seating of the new Costa Coffee at Robinsons Place Manila. They're a pair of big and roomy "Thinking Chairs" that you can cozy up in with a cup of their famous Flat White and one of the magazines from the rack.
Right across from H&M and a few paces from the main entrance is the second outpost of Britain's No. 1 coffee-shop chain. It's just one floor, much smaller compared to the branch in Eastwood, but it boasts that same casual yet hip look—including another red telephone booth and coffee philosophy on the walls—both of which have become signature to Costa Coffee Philippines. (Nope, the Brit stores don't have Union Jack decor. That would be redundant.)
Here's a quick sneak peek of Costa Coffee in Robinsons Place Manila, opening July 31.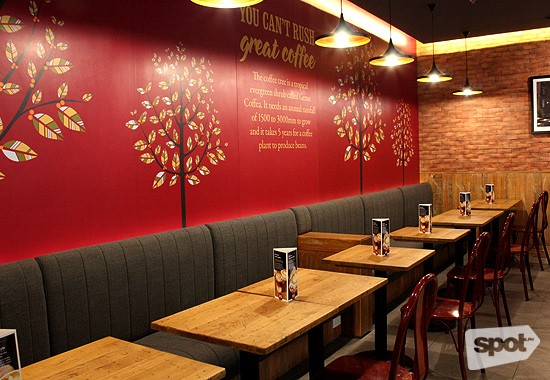 Coffee wisdom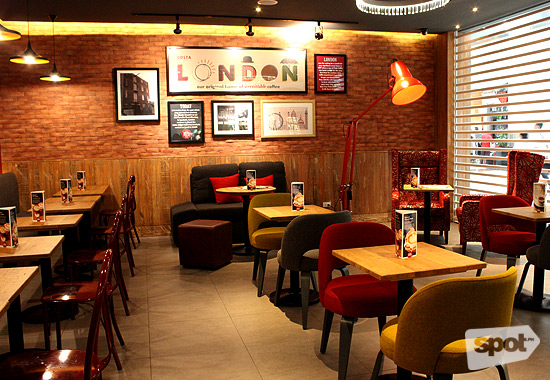 We love the pops of color.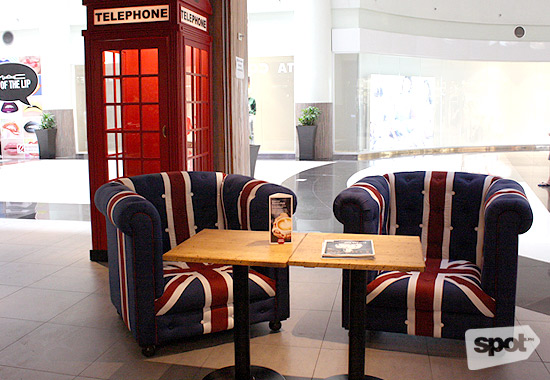 People will be lining up for these chairs.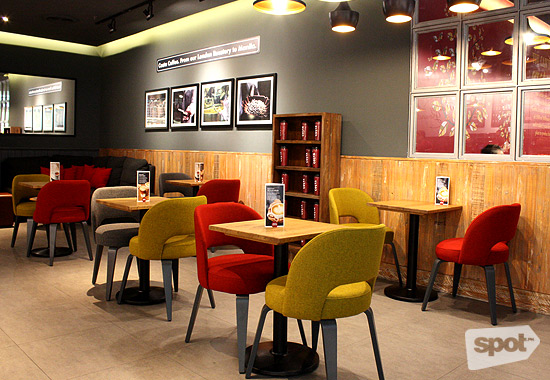 Date-friendly, you think?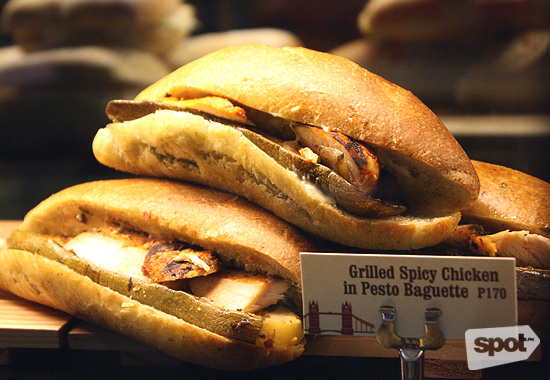 The Pork Loin sandwich is still our favorite!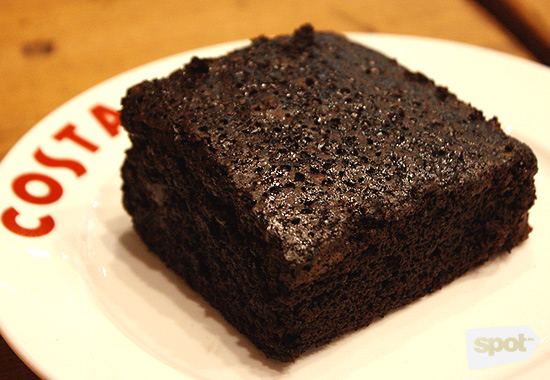 This Salted Chocolate Brownie is pure bliss.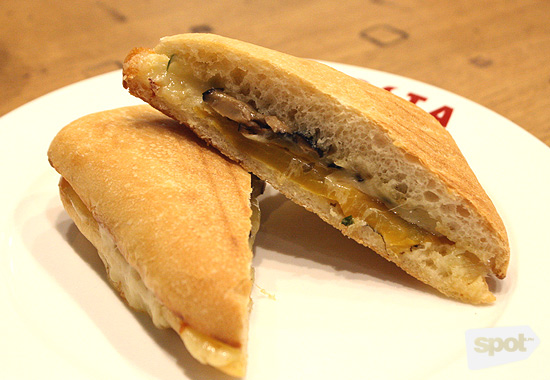 Mushroom and gooey mozzarella, with yummy tomatoes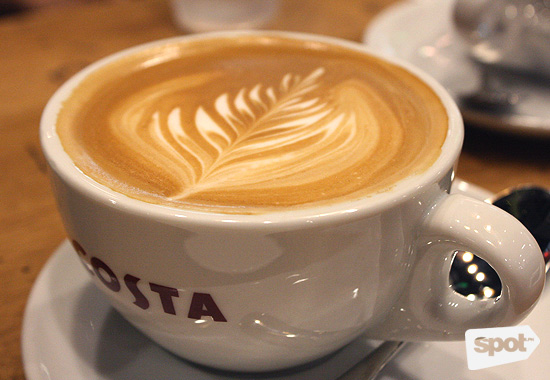 The famous Flat White has three shots of espresso. If you find that service is a little slower at Costa Coffee, consider this: every shot of espresso is prepared only upon order to give your cup a pure and intense coffee flavor. There are no shortcuts or concentrates sitting out on the counter. Everything is truly handcrafted.
ADVERTISEMENT - CONTINUE READING BELOW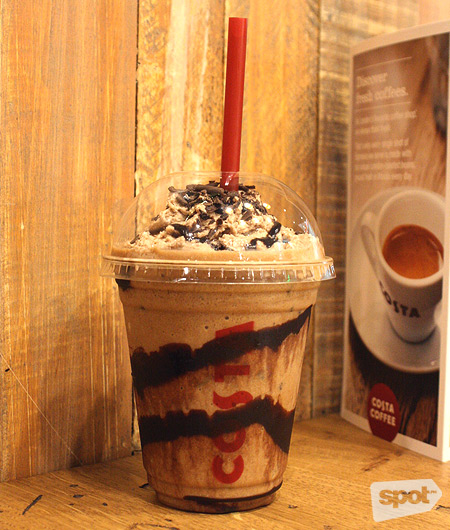 The Double Chocolate Cookie Mocha Frostino has cookie bits in every crunchy sip! The whipped cream is spiked with espresso, too.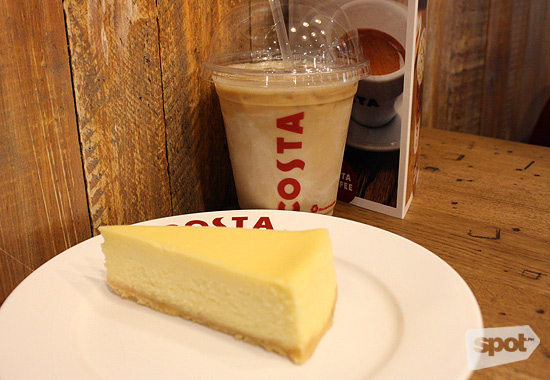 The tart and sweet London-style Cheesecake uses shortbread cookies in the crust. That quiet coffee behind it is an iced latte. To make their cold drinks, the hot coffee is first shaken with ice to distribute the temperature. General Manager Corinne Milagan jokes, "Don't insult the coffee with non-fat milk!"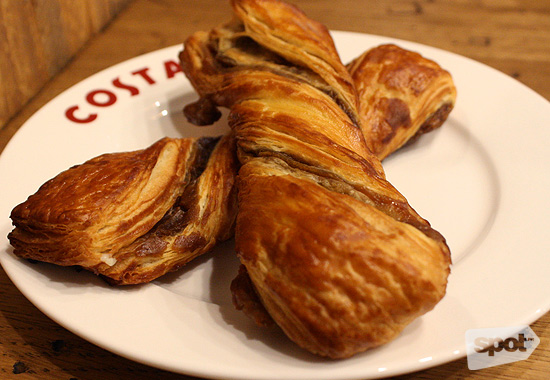 Super crisp, super flaky fresh-off-the-over Caramel Twists
Just for the opening on July 31, customers who buy a Mocha Frostino at Costa Coffee in Robinsons Place Manila from 2 p.m. to 4 p.m. can buy a second one for only P2.
Read more about Costa Coffee Philippines. A third branch, in Bonifacio Global City, is set for the fourth quarter of 2015.
Load More Stories