10 Unusual Sodas for the Adventurous Soda Addict
And where to get them in Metro Manila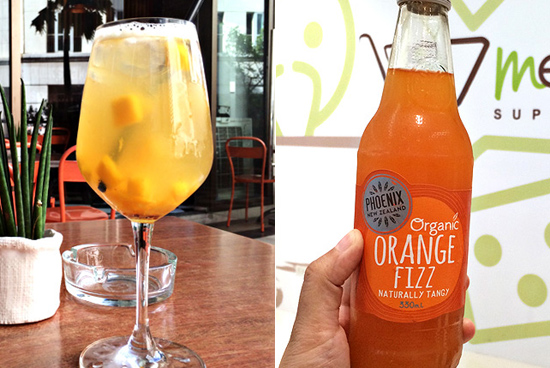 (SPOT.ph) Ever notice how there never seems to be a bad time to order a soda with your meal? Well, that's because there's no such thing. It goes with anything, at any time, of any day. Whenever you're sick of the usual stuff, here are a few non mainstream ones you might want to put on rotation.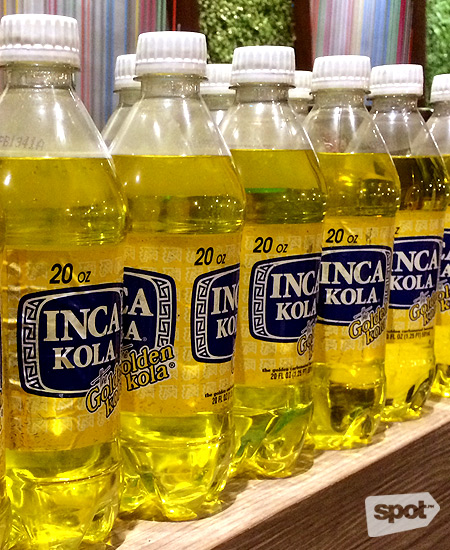 Inca Kola (P175)
This liquid gold from the land of the Aztecs is a curious number. It looks like canola oil put in travel-sized bottles, but it's intriguing nonetheless. It's not as carbonated as you'd expect and the flavor has a bubblegum-quality to it that takes you by surprise. The uniqueness of the taste will keep you sipping and guessing. Try it when you're feeling a bit adventurous.
Available at Don Andres Peruvian Kitchen, Courtyard Building, 26 Sergeant Esguerra Street, Quezon City. Read more about Don Andres.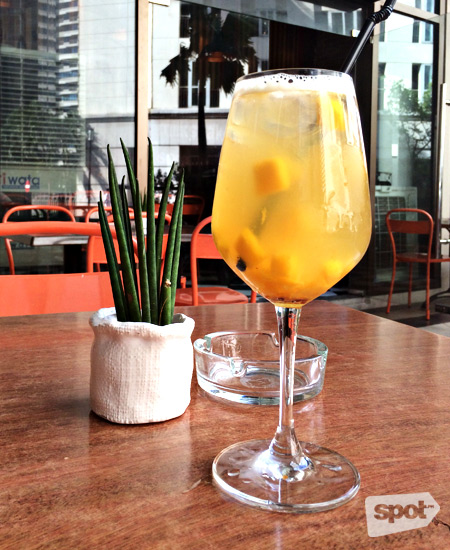 ADVERTISEMENT - CONTINUE READING BELOW
Passionfruit-Mango Cooler (P145)
The light carbonation in this fruity drink is reminiscent of a morning Mimosa or Bellini. It's so refreshing and healthy-tasting that you'll probably forget about the soda component. Unlike other carbonated beverages though, this one has real fruit bits that soak up the flavor and burst in your mouth. It's a better "spark" than soda. If you're looking for a new brunch drink or a some afternoon cooling, this one's a great choice.
Available at Woodfire Bistro, G/F Joya Lofts and Towers, Rockwell, Makati City. Read more about Woodfire.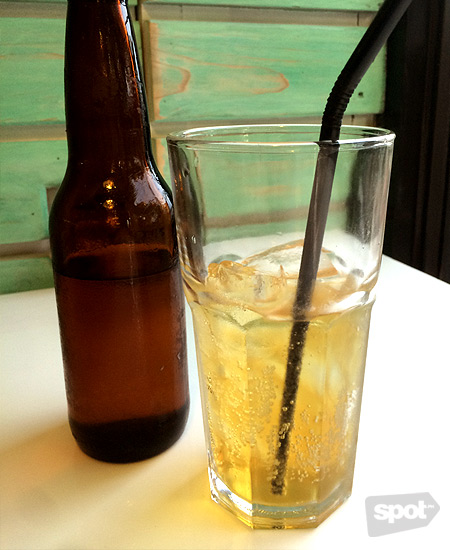 Apple Pie Soda (P90)
Think of a slice of good ol' fashioned, all-American, apple pie ala mode—the cinnamon blend, the crispness of the apples, and the sweetness of the ice cream that completes the experience. Imagine all that in one perfect sip and you've got the ingenious concoction of Mr. Graham's Sandwich Shop. We swear, it's almost like the real thing. They have managed to find a solution to laziness and bottled your favorite pie so that all you have to do is pop the cap open and drink your dessert. It tastes even better than it sounds.
CONTINUE READING BELOW
Recommended Videos
Available at Mr. Graham's, 51D Scout Rallos Street, Quezon City. Read more about Mr. Graham's.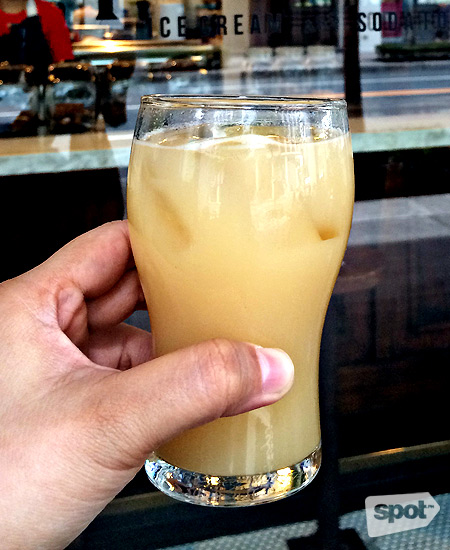 Farmacy's Homemade Soda (P155)
The old-fashioned saloon by the side of 4th Avenue in BGC offers more than just their specialty ice cream, floats, and shakes. Their homemade sodas are amazing! We recommend trying the guava. It may be a little on the acidic side, but if you get it with one of their scrumptious burgers, the tanginess actually goes well together.
Farmacy is at G/F Net Lima Building, 4th Avenue corner 26th Street, Bonfacio Global City. Read more about Farmacy.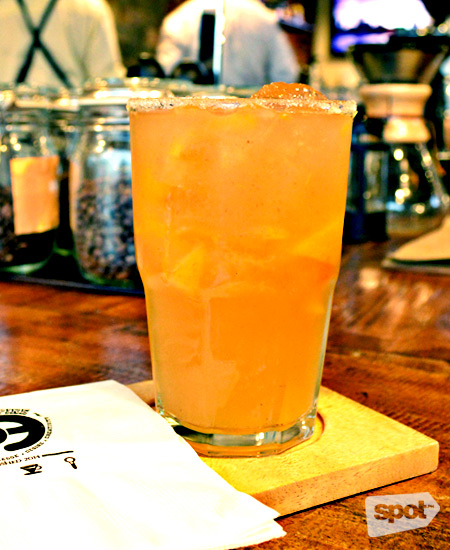 ADVERTISEMENT - CONTINUE READING BELOW
Tamarind Orange Soda (P100)
The baristas at this coffee shop deserve an A-plus. They make you feel exceptionally comfortable ordering a soda instead of a latte by asking you what flavor you would like it to be. Yep, they customize your soda experience. The tamarind orange is served in a glass rimmed with salt, margarita-style. The taste is so refreshing and what's great about the mix is that no flavor overpowers. The tamarind strikes first, but the orange makes itself known as you gulp. Now orange you glad you tried this?
Available at Coffee Empire, 74 West Avenue, Quezon City. Read more about Coffee Empire.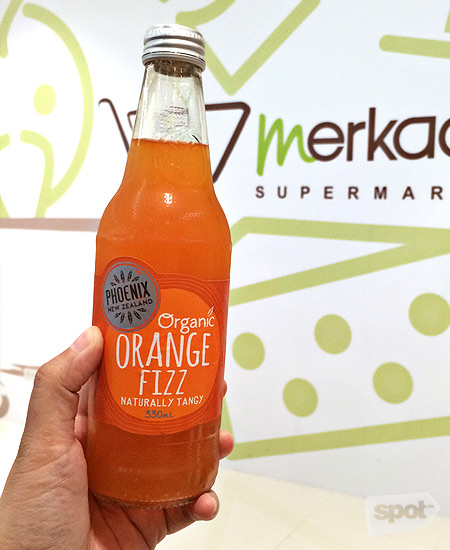 Organic Orange Fizz (95)
All the way from New Zealand, this citrus sensation tastes substantially different from the kind that Kel (God bless you if you understand this reference) loves. The secret is in the fruit concentrates. It's not only made from orange, but a mix of other fruits as well. This explains the boldness of the flavor that's accentuated by the bubbles! No wonder the Kiwis of NZ seem to be floating on air.
ADVERTISEMENT - CONTINUE READING BELOW
Available at Merkado Supermarket, UP Town Center, Quezon City. Read more about Merkado.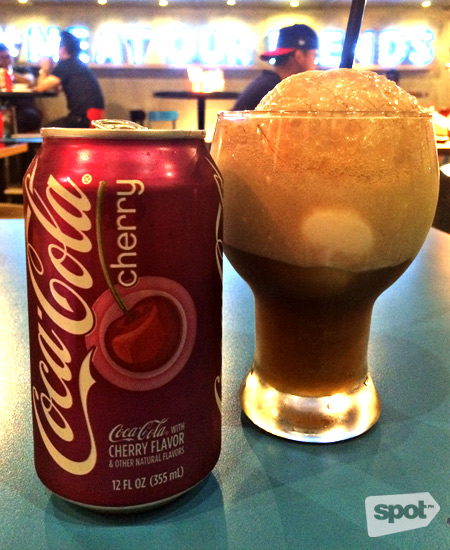 Black Cherry Cow Float (125)
Instead of the usual root beer float, 8 Cuts' version has Cherry Coke as its base. It sounds incredibly sinful, but it's actually pretty good. You still get that creamy, frothy texture, but instead of the familiar random sweetness of Coke, you'll be surprised by the touch of fruitiness that invades your taste buds at the tail-end. The ice cream is really just the bonus!
Available at 8 Cuts. Read more about 8 Cuts.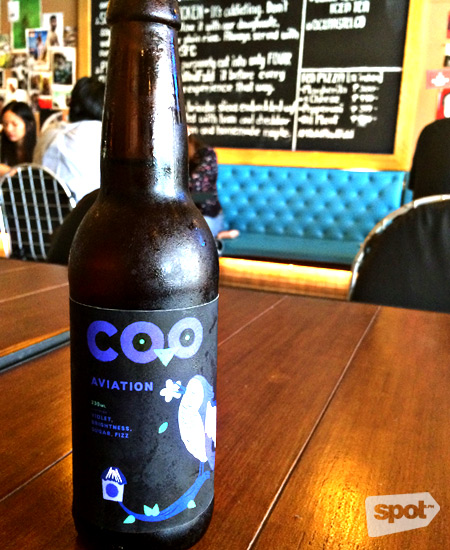 ADVERTISEMENT - CONTINUE READING BELOW
COO Craft Soda by EDSA BDG (P200)
These sodas come in two variants: PCR and Aviation. With a mellow grape flavor, the Aviation flavor is thirst-quenching and subtle. It's almost as if this concoction is mostly soda water, but not in a bad sense. If you want something that just tickles your craving for a fruity soda, this could be your go-to.
Available at Frank & Dean, Forbes Town Center, Bonifacio Global City. Read more about Frank & Dean.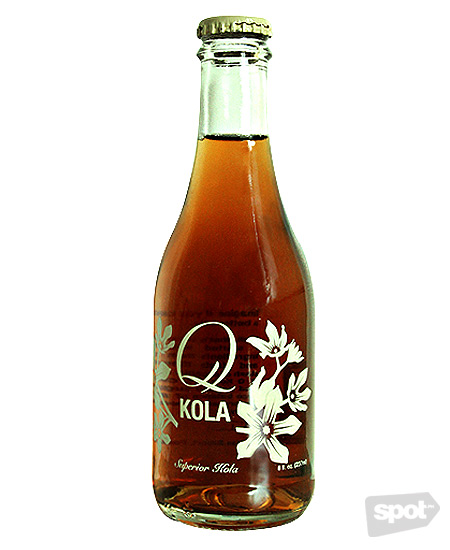 Q Kola (P139)
Consider this soda a throwback to when this refresher did a bit more than cool you off. Q is more spiced than sweet, bringing you back to when cola was spelled with a K, with pronounced notes of cinnamon, clove, coriander, kola nut, lemon, lime, orange, nutmeg, caramel, and caffeine. We love that old school look, too!
Available at Robinsons Supermarket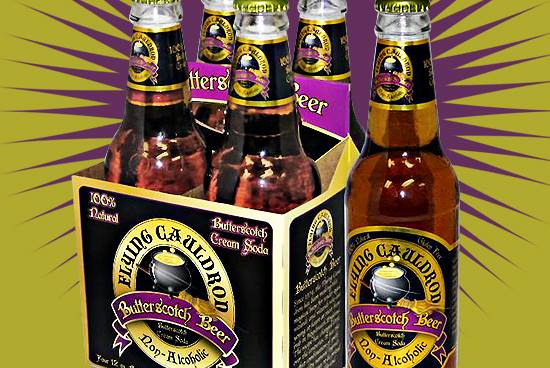 ADVERTISEMENT - CONTINUE READING BELOW
Flying Cauldron Butterscotch Beer (P105)
For the Potterheads out there, just the idea of butterbeer existing in the country already satisfies a craving! Now you no longer need to board platform 9 3/4 just to have a serving. The caramel goodness of this amber-colored beverage is smooth, and not the kind that makes you even thirstier afterwards. The sweetness isn't overwhelming either. Definitely one for the books!
Available at Healthy Options. Read more about Flying Cauldron.
Share this story with your friends!
---
Help us make Spot.ph better!
Take the short survey
Load More Stories