10 Places to Enjoy Great Eggs for Breakfast, Brunch, or Any Time of Day
You just can't beat eggs.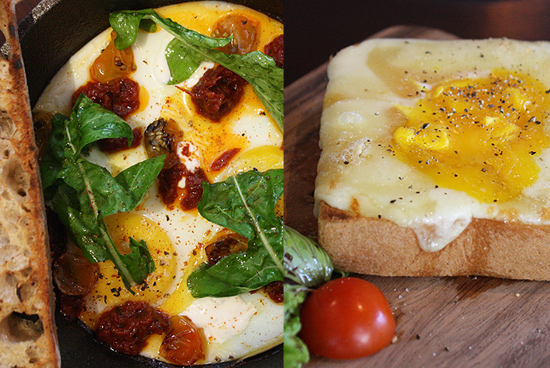 (SPOT.ph) There is a place in Antipolo that's causing quite a stir in people's palates. It's called Eggs for Breakfast, and though it covers a wide scope of breakfast traditions, it's their work with eggs that has really caught the Instagram pages of many. Rizal isn't currently under SPOT.ph's jurisdiction (hey, we're working on it), which is limited to Metro Manila, but Eggs for Breakfast created such an indelible impact, we decided to make a list about having eggs for breakfast—when you're not at Eggs for Breakfast. Confused? To make a long story short, we're making a list for where to grab great eggs in Metro Manila. 
We've already proven twice that eggs are so incredible in our Top 10 Eggs Benedict (2013 Edition) and 10 Amazing Dishes Egg Lovers Will Go Crazy Over, but in case you need more reasons, then read on.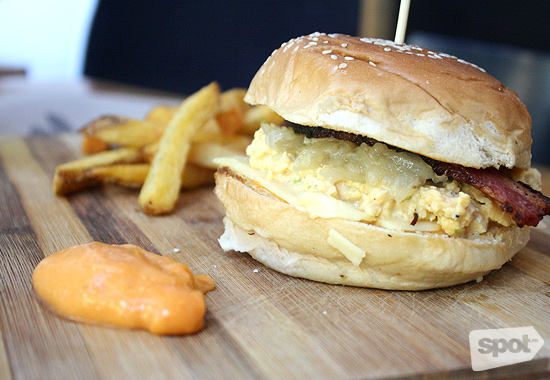 Main Street
Main Street is famous for their work in chicken and potatoes, but during the weekends, they're great with eggs. Chef Adam Tan puts them over his famous crab cakes—his version of an Eggs Benedict. But don't worry, he has the classic stuff, too—he fries them simply and beautifully with salt, pepper, and a bacon slab on the side, or scrambles them into an egg patty topped with applewood-smoked bacon and caramelized onions. Different techniques, different levels of breakfast pleasure. 
ADVERTISEMENT - CONTINUE READING BELOW
The Eggs Factor: Eggslut (P300), Bacon Slab (P320), Crabcakes Eggs Benny (P320)
Main Street is at Tuscany Estates, McKinley Hill, Taguig City. Brunch is available on weekdays from 9 a.m. to 12 p.m. Read more about Main Street.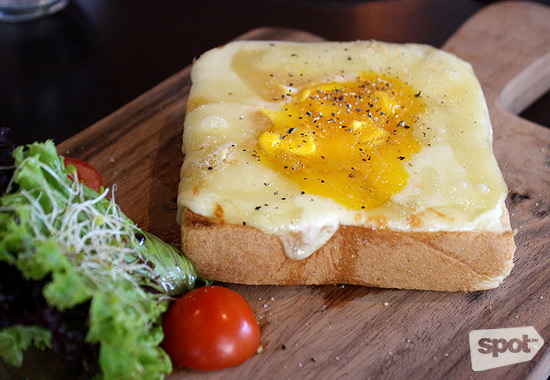 CONTINUE READING BELOW
Recommended Videos
Refinery
This cafe peddles more than breakfast food, but man, do they know how to work this revered breakfast favorite. Even the scrambled eggs, which are relegated to a side filler, are pretty spot-on. Refinery handles egg-dish god, Eggs Benedict, so well that they even have a vegetable variety. Both versions are deliciously tangy and all, but when the kitchen brings out the truffle and bread, all thoughts go towards their version of a very luxurious eggs in a basket. This restaurant understands the appeal of eggs so much, they also have it in their pasta (the Hangover, a gorgeous sunny side) and their burger (the signature Refinery burger, gorgeously fried over the patty). 
ADVERTISEMENT - CONTINUE READING BELOW
The Eggs Factor: Shirred Truffled Egg with Toast (P288), Refinery Benedict (P288), Hangover Pasta (P260)
Refinery is at Joya Lofts and Towers, Rockwell, Makati City. Read more about Refinery.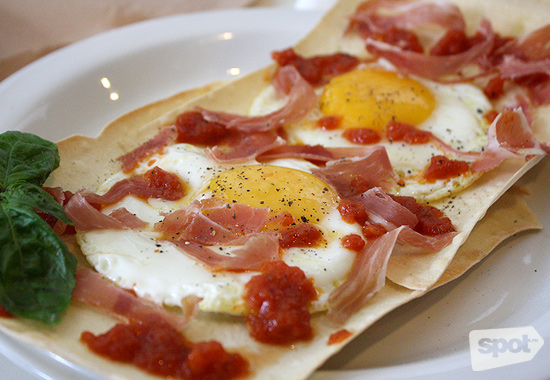 CIBO
The pastas at CIBO are as habit-forming as a video game. People cultivate favorites, and people tend to favor those favorites till the end of time. But when you find yourself at a branch early in the morning, your willpower may be tested because those egg dishes are hard to pass up. CIBO is especially savvy with their soft yolks, so have fun getting mesmerized by that luscious golden sauce slowly dripping in bread (runny yolks nestled inside hollowed-out focaccia), over pizza (like sunshine on your flatbread), on crackers (with prosciutto!), and, of course, on pasta (like carbonara, but not really).
The Eggs Factor: Il Sardo (P200), Il Sorriso (P200), Linguine Alla Ghiotta (P298)
Click here for a list of CIBO branches. Read more about CIBO's brunch specials.
ADVERTISEMENT - CONTINUE READING BELOW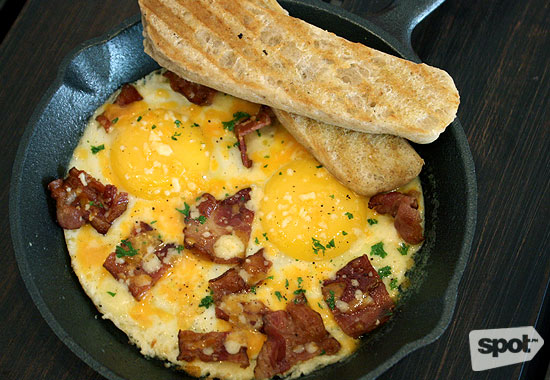 Seattle's Best Coffee
There are two kinds of Seattle's Best Coffee outlets in the Philippines: the small stalls and full-scale restaurants. You need to sniff out the latter to get a feel and taste of SBC's all-day breakfast menu. They have pancakes down pat, but this coffee chain recently expanded their set of hot and fresh meals to include an egg-centric line-up. Eggs in a skillet? They have them—and with sausages and bacon! Eggs on toast? They have them—scrambled, fried, you name it. It's a simple but splendid start to your day.
The Eggs Factor: Bacon and Cheese Breakfast Skillet (P210); Sausage, Potato, and Cheese Breakfast Skillet (P210); Spam and Egg Toasties (P205)
Click here for a list of Seattle's Best Coffee branches. Read more about Seattle's Best Coffee's new breakfast menu.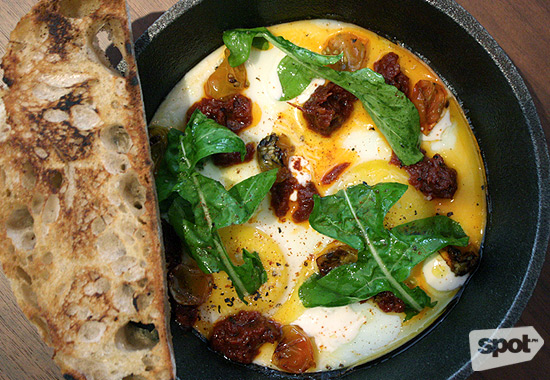 ADVERTISEMENT - CONTINUE READING BELOW
Toby's Estate
Flat-lays at the ready, because you'll be wanting to take snaps of the egg-citing egg-driven dishes at Toby's Estate. The good folks behind this Aussie-originated cafe are so inculcated in this egg culture that they have an entire menu dedicated to what they can do with the stuff. Their delightful eggs in a skillet beg to be enjoyed with that stick of bread (use it as a spoon!), but they also have eggs (scrambled to divine levels) on toast for those all ready to take a big bite. Their chorizo burger isn't under the egg menu, but we can't ignore that perfect, gooey, slow-fried egg sandwiched in the bun.
The Eggs Factor: Traviata (P315), Brouille on Toast (P305), Dutch Eggs (P325)
Click here for a list of Toby's Estate branches. Read more about Toby's Estate.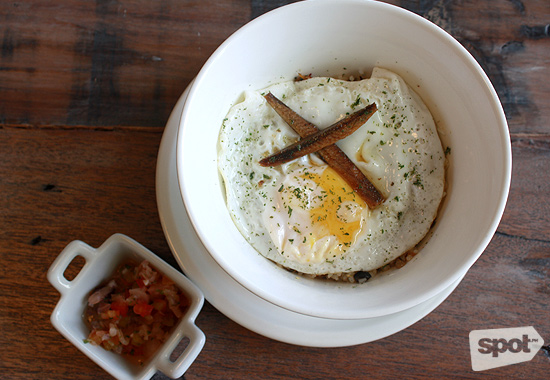 The Clubhouse
We had to put some -silogs on this list, and The Clubhouse offers a good variety. Their Eggs Benedict is tops, but a visit to this inconspicuous restaurant demands attention to their arrangements of tuyo with fried eggs, tuna with fried eggs (it's a really cool rice version of a puttanesca), longganisa with fried eggs, a sandwich with a fried egg. You probably won't find creamier scrambled eggs anywhere either—from fluffy omelets stuffed with ham, bacon, and mushrooms to fluffier scrambles mixed with salmon and cream cheese.
ADVERTISEMENT - CONTINUE READING BELOW
The Eggs Factor: Tuyo Rice Bowl (P235), Benny's Classic (P265/single, P395/double), Salmon Scramble (P295)
The Clubhouse is at UG/L Robinsons Magnolia Town Center, Hemady Street corner Aurora Boulevard, Quezon City. Read more about The Clubhouse.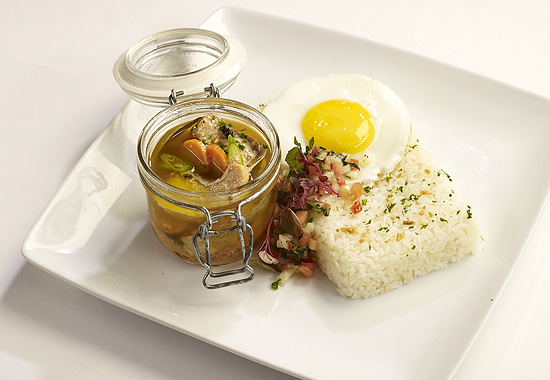 Italianni's
Forget breakfast at Tiffany's. How about breakfast at Italianni's instead? If this is what Italians eat every morning, then we're booking our flight to Rome right now. When this chain first launched brekkie meals in March 2014, they came up with a mouthwatering smorgasbord of quirky omelets (infused with flourishes like pesto and squid ink) and egg-laden toasts. Since then however, Italianni's has moved on from simple eggs-over-stuff to really enhancing their breakfast menu with charming Eggs Benedict sets, pancakes with eggs, and more. Recently, the kitchen started including rice in the mix! The Italian answer to our beloved -silog? Confit salmon, steak, and meat loaf with an egg-topped side of garlic rice. 
The Eggs Factor: Steak and Egg (P445), Confit Salmon (P345), Garlic & Fennel Meat Loaf (P325)
ADVERTISEMENT - CONTINUE READING BELOW
Italianni's breakfast is available only at the Greenbelt 2, Makati City, and Bonifacio High Street, Bonifacio Global City branches from 7 a.m. to 10:30 a.m. Read more about Italianni's breakfast.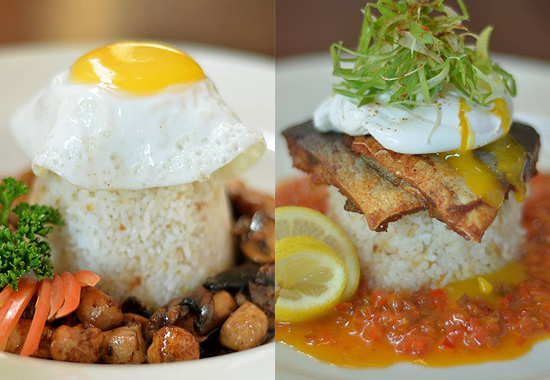 Early Bird Breakfast Club
This place pushes for early-morning food to be eaten any time of the day. What's not to love? Plus, their logo depicts a sunny side-up egg shining behind a cloud, so of course we have to put Early Bird Breakfast Club on this list. Nearly everything here comes with an egg—from a grated hard-boiled in the salad to an impeccable poached over bangus. Their Breakfast & Eggs menu (which is thankfully not temporary) has tempting combinations of eggs with taters, bacon, sausage—classics but with an Early Bird upgrade. Not your thing? Find your egg style with their Build Your Own Omelet!
The Eggs Factor: Bacon & Egg Nest (P195), Tenderloin Tapa (P375), Sunny Salpicao (P325)
ADVERTISEMENT - CONTINUE READING BELOW
Early Bird Breakfast Club has branches at The Fort Strip, Bonifacio Global City; Century City Mall, Makati City; and Eastwood Mall, Quezon City. Read more about Early Bird Breakfast Club.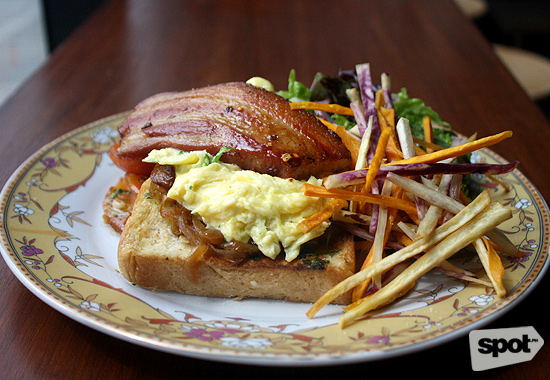 Crisp on 28th
Don't expect the usual egg treatment here. At Crisp on 28th, these farm finds get a much more sophisticated treatment: sous vide. You'd think, normal cheesy toast? Yup, but with a luxurious perfectly timed 63-degree egg on top. Steak and egg? Yup, but with a pair of soft-boiled beauties reinforced by a militia of mango ricotta, sun-dried tomato, arugula, and asparagus. Eggs Benedict? Yup, but instead of a common poached, it's that 63-degree egg again and crispy bacon. They even have an "oriental" version in a crusty multi-grain muffin and dressed with duck flakes and foie gras. 
The Eggs Factor: Oriental Benedict (P685), Benny's and Greens (P390), Skillet Bacon (P370), Parmesan French Toast (P390)
Crisp on 28th is at Alveo Building, 28th Street, Bonifacio Global City. Read more about Crisp on 28th.
ADVERTISEMENT - CONTINUE READING BELOW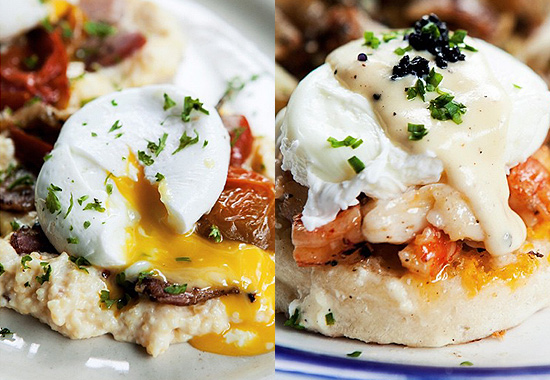 The Bowery
SPOT.ph's current best waffles winner has some great eggs, too. It's curious, in fact, how Chef Cuit Kaufman has a section for breakfast and an entirely separate category for eggs. The good chef continues to wow with his flair for flavor with items like eggs with sourdough toasts, omelets with apples and chicken sausage, and a breakfast muffin with creamy scrambled eggs. There is an entire thesis on Eggs Benedict here: You have the classic with ham, but you enjoy other popular derivatives like salmon, spinach, a rather left-field lobster, and ratatouille! The Bowery uses only organic eggs so you know you're up for something special. 
The Eggs Factor: Lobster Shrimp Benedict (P960), Eggs Basquaise (P380), Eggs Benedict (P360), Steak and Eggs (P350)
The Bowery is at Forbeswood Heights, Burgos Circle, Bonifacio Global City. Read more about The Bowery.
Photos from the SPOT.ph archives, Propa (Italianni's), and the official Facebook pages of Early Bird Breakfast Club and The Bowery.
ADVERTISEMENT - CONTINUE READING BELOW
Share this story with your friends!
---
Help us make Spot.ph better!
Take the short survey
Load More Stories