10 New Must-Try Restaurants From Japan
2015 was and is a Japanese invasion in Manila.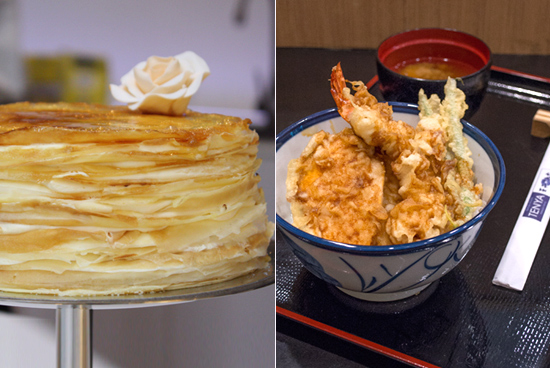 (SPOT.ph) Filipinos love Japanese food. You can tell, historically. Even before all the big-name labels from Japan dropped on our shores, Metro Manila welcomed the likes of Sugi, Tsukiji, and Kimpura—full-service restaurants with comprehensive menus that featured every iconic Japanese dish to appeal to every palate.
Then came another wave. One restaurateur, who himself has franchised a couple of Japanese restaurants in the Philippines, told us that when Japan opened itself up to tourists, Filipinos realized that the authentic Japanese dining experience puts specialization to the fore. Just a ramen shop. Just a tempura shop. Just a yakitori shop. This paved way for more focused endeavors. Enter the era of katsu and ramen. There was Ippudo, Saboten, Ikkoryu, Tonkatsu by Terazawa, Kimukatsu, Ginza Bairin, Hanamaruken, Ramen Nagi, Osaka Ohsho, Ramen Santouka, and more.
That was a few years ago and the Japanese invasion has just gotten bigger and better. This year alone, we've witnessed yet another delicious explosion. Pablo's Cheesecake isn't opening for a few more months and Ramen Ichiran is still a dream, but we're spoiled for choice as it is.
ADVERTISEMENT - CONTINUE READING BELOW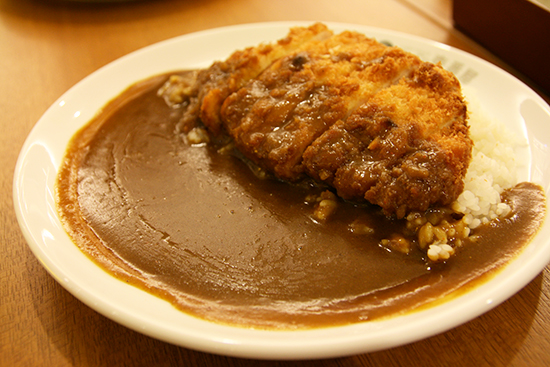 CONTINUE READING BELOW
Recommended Videos
CoCo Ichibanya
Curry House CoCo Ichibanya (otherwise known as CoCo Curry or simply CoCo Ichibanya) opened its first outlet in Nagoya, Japan in 1978. It's famous for putting curry (that you can pimp up to an off-menu Heat Level 10) over nearly every type of protein and vegetable, plus soft, supple rice. In the Philippines, CoCo Ichibanya, brought over by Hubert Young, opened first at Estancia, Capitol Commons, Pasig City on March 1, with a Rockwell branch following on August 21. A total of eight are planned for 2015.
ADVERTISEMENT - CONTINUE READING BELOW
Must-tries: Chicken Cutlet Curry (P340), Sausage Curry with Cheese (P310)
CoCo Ichibanya has branches at Estancia, Capitol Commons, Pasig City; and One Rockwell, Makati City. Read more about CoCo Ichibanya.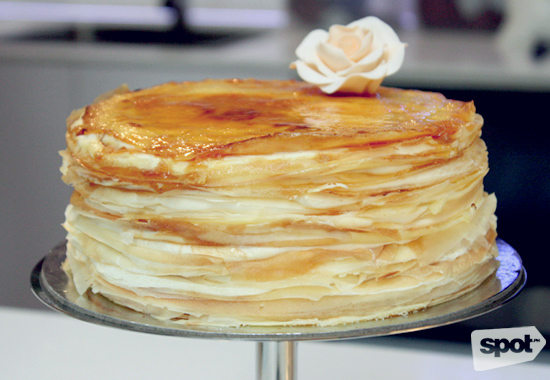 Paper Moon
Looking for something extra special to offer at a party? Impress with the subtle elegance of Madame Kazuko Emy Wada's mille crepe cakes. The Grand Dame of Specialty Cakes has been baking for over 40 years. She honed her craft in Europe and by the '70s, she was supplying baked goods for seven out of Tokyo's 10 best cafes. She opened her own shop in 1985, which received such great acclaim, they reached New York! Paper Moon Philippines, which was brought over by Viva Entertainment's Vic del Rosario Jr., already has two branches, Glorietta 3, Makati City, and Trinoma Mall, Quezon City. Both opened in August.
ADVERTISEMENT - CONTINUE READING BELOW
Must-tries: Mango Mille Crepe, Strawberry Mille Crepe (P225/slice, P350/three-inch, P1,400/six-inch, P2,000/10-inch)
Paper Moon has branches at Trinoma, Quezon City; and Glorietta 4, Makati City. Read more about Paper Moon.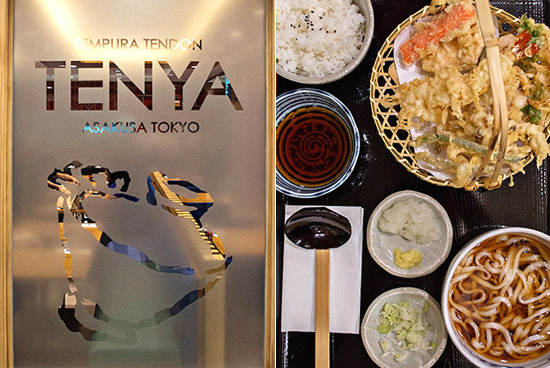 Tenya Tempura Tendon
The Tenya chain originated in Asakusa, a Tokyo district famous for tempura and tendon. It's known for its incredibly affordable meals, as well as frequent promotions. Tendon is actually a tempura meal, a tempura medley sitting on rice, then flourished with dontare (a sweet dark sauce), and an order is enough to curb away hunger.
ADVERTISEMENT - CONTINUE READING BELOW
Must-tries: Tendon (P255), All Star Tempura (P455), Buta Kimuchi Tendon (P295)
Tenya Tempura Tendon is at SM Megamall, Mandaluyong City; Bonifacio Stopover, Bonifacio Global City; Market! Market!, Bonifacio Global City. Read more about Tenya Tempura Tendon.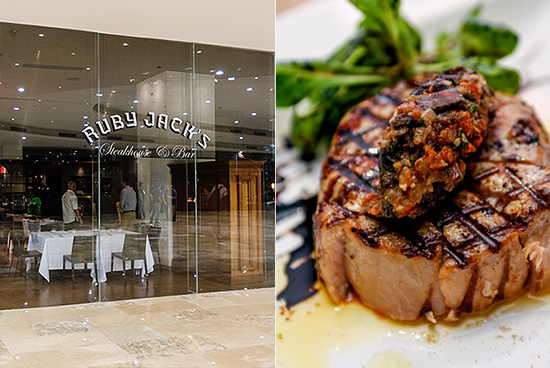 Ruby Jack's Steakhouse and Bar
The Ruby Jack's at City of Dreams is a near-replica of the original Tokyo flagship. The mood is warm sophistication, a throwback to the 1900s, the time of namesakes Ruby and Jack. Co-owner Matthew Crabbe named the restaurant after his spunky paternal grandmother and valiant maternal grandfather. Just as in Japan, Ruby Jack's features only top-grade stuff: meats from the U.S., Japan, and Australia (Wagyu!), plus meticulous prepwork and standards. To keep things fresh, however, the kitchen also uses local products, especially for their drinks. This posh venue is a classic steakhouse—but better.
ADVERTISEMENT - CONTINUE READING BELOW
Must-tries: Wagyu Steak Tartare (P650), Wagyu Striploin (P6,500/300 grams), T-Bone (P2,800/300 grams)
Ruby Jack's is at City of Dreams Manila, Parañaque City. Read more about Ruby Jack's Steakhouse and Bar.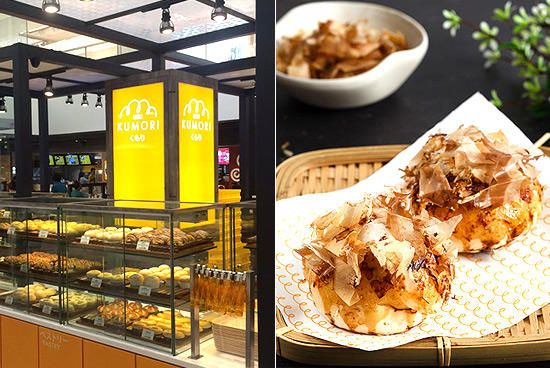 Kumori
At a time when Manila is going wild for Japanese pastries, Kumori wows with their ridiculously amazing cheesecakes. Kumo means "cloud" in Japanese because that's the texture they aim for with every yummy treat they churn out. Their catchphrase is "Bite Into Clouds," a fitting slogan for a place whose cheesecake is so extraordinarily heavenly. Kumori commits to freshness: Their goods are baked fresh in Japan daily and because they don't carry additives or preservatives (only natural ingredients), they're best at most two days after purchase.
ADVERTISEMENT - CONTINUE READING BELOW
Must-tries: Signature Hanjuku Cheese (P48), Fuwa Fuwa Cream Bun (P58)
Kumori has branches at G/F Landmark Makati and G/F SM Makati. Read more about Kumori Japanese Bakery.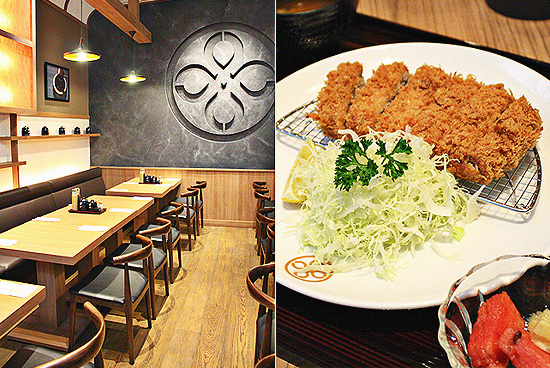 Maisen
Japan's revered katsu haven opened in early August. It may be a little late in the game, but Maisen definitely finds new relevance in flaky fried pork cutlets. Like many other great ideas, Maisen started at home. In the '60s, when Japan's economy began to improve, meat, which was formerly considered a luxury, became a regular part of people's diets. Housewife Chiyoko Koide capitalized on this and created her own version of delicious deep-fried breaded pork. From that first branch in Hibiya, Maisen grew to become a worldwide sensation.
ADVERTISEMENT - CONTINUE READING BELOW
Must-tries: Kurobuta Tenderloin Set (P630), Prawn Katsu Curry Set (P245), Katsu Pocket Sandwich (P275)
Maisen is at G/F Greenbelt 5, Makati City. Read more about Maisen.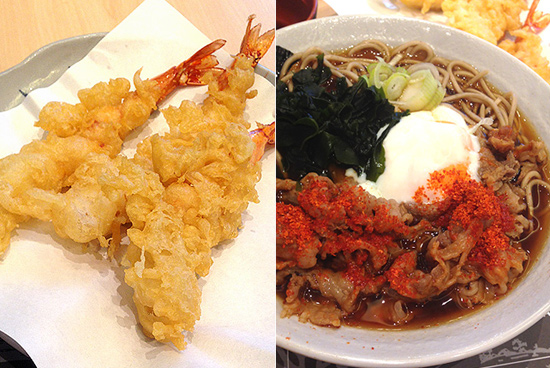 NadaiFujisoba
You'll find NadaiFujisoba in many corners in Japan. It's one of the more popular soba chains in the country. In the Philippines, it has newfound relevance. Those who've had their fill of ramen would find a new source of warmth in their piping hot bonito-based broths loaded with thin buckwheat noodles. (You can have it cold, but who needs that during this rainy season?) A popular topping to their noodles? Tempura!
ADVERTISEMENT - CONTINUE READING BELOW
Must-tries: Aka Fujisoba (P260), Ebi Ten Mori Soba (P260)
NadaiFujisoba is at Bonifacio High Street, Bonifacio Global City. Read more about NadaiFujisoba.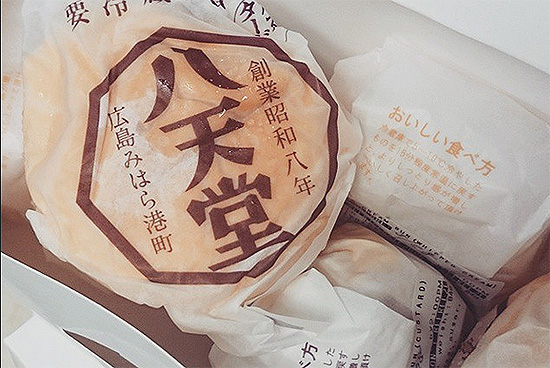 Hattendo
Pork buns are so last year. The buns we're digging now are sweet, light but decadent, and wonderfully fulfilling. Afters months of teasing people with samples, this Hiroshima-based bakery finally opened shop in May. There are many things to sink your teeth into, but those glorious buns are really, literally the breadwinner here. They're imported from Japan daily so you know you're getting only the top stuff. Usually served chilled, the bread is soft, authentic Japanese style, filled with delicious flavored cream. That's it. And it's perfect.
ADVERTISEMENT - CONTINUE READING BELOW
Must-tries: Custard Bun (P118)
Hattendo has branches at SM Mall of Asia, Pasay City; SM Mega Fashion Hall, Mandaluyong City; and Power Plant Mall, Makati City. Read more about Hattendo.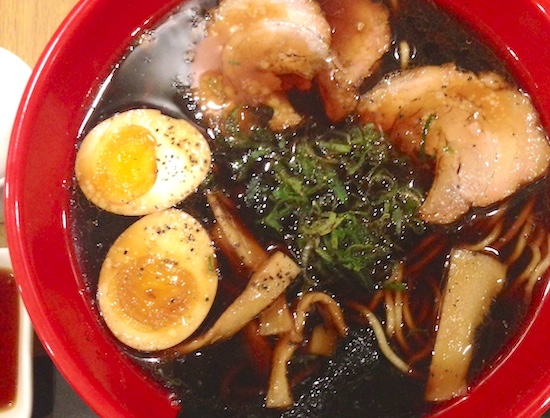 Ramen Iroha
Differentiating itself from other ramen shops, the Toyoma-based Ramen Iroha pushes for their specialty: Toyoma Black Soy Sauce Ramen. They have the usual tantanmen, tonkotsu, shio, and all, but this velvety dark noodle soup is a four-time People's Choice winner at the annual Tokyo Ramen Show. Global Restaurant Concepts may have been slightly late in their ramen game, but they do know how to renew interest. To shake up established ramen habits, Ramen Iroha also offers other unconventional choices like gyoza-topped ramen, as well as a ramen flight (a tasting sampler consisting of three tiny bowls).
ADVERTISEMENT - CONTINUE READING BELOW
Must-tries: Toyoma Black Soy Sauce Ramen (P360), Three-piece Sample Plate (P395)
Ramen Iroha is at W Building, 9th Avenue, Bonifacio Global City. Read more about Ramen Iroha.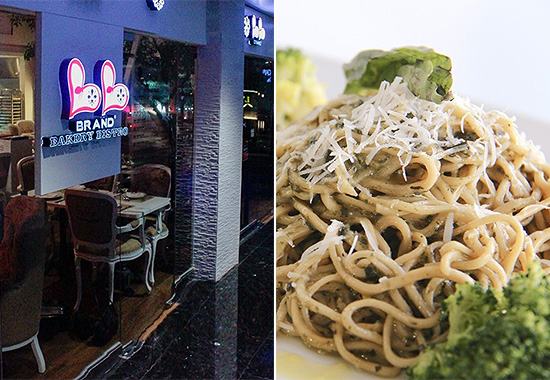 BB Brand Bakery Bistro
To make a long story short, BB Brand Bakery Bistro is Italian food by the Japanese. It hails from Tokyo and aims to be a source for healthy and affordable Italian fare. Nearly everything is made from scratch—the breads are baked in house and the pastas are hand-made. To complement the rustic food, the space cops countryside charm complete with an actual tree inside the restaurant. How's that for breathtaking dining?
ADVERTISEMENT - CONTINUE READING BELOW
Must-tries: Penne Ragu (P200), Fettuccini Pesto (P230)
BB Brand Bakery Bistro is at 2/F RCBC Savings Bank Corporate Tower, 25th corner 26th Street, Bonifacio Global City.
Share this story with your friends!
---
Help us make Spot.ph better!
Take the short survey
Load More Stories