New Restaurant Alert: Nikkei at Legazpi Village, Makati
Only good things come out when you mix Japanese with Peruvian.
Nikkei
Frabelle Building, Rada Street, Legazpi Village, Makati City
Contact: 0927-273-0114, 880-0231
Open daily from 11 a.m. to 10 p.m.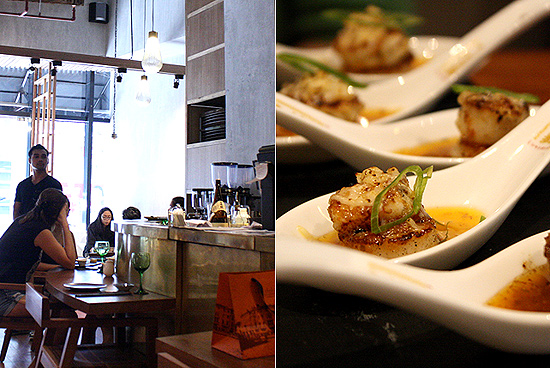 (SPOT.ph) Mention a Japanese-Peruvian restaurant some four short years ago, and you would've been greeted with a strange quizzical look. Now, say Japanese-Peruvian, and reactions are bound to be an excited "Where?!? Let's go!"
This fusion is called Nikkei (roughly translated to "Japanese out of Japan") and it is, to make a long story short, a culture of fireworks in your mouth: seafood-oriented, bolstered by bold, fun pops of flavor.
It's not an entirely surprising combination. South America has a large Japanese community, and both cuisines are rooted in fresh seafood. Imagine sushi and sashimi, but with corn, peppers, and lots of citrus: white fish with limes, nigiri with yuzu lemon, shrimp with togarashi.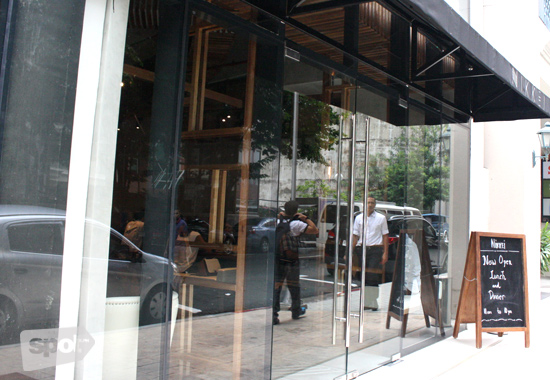 ADVERTISEMENT - CONTINUE READING BELOW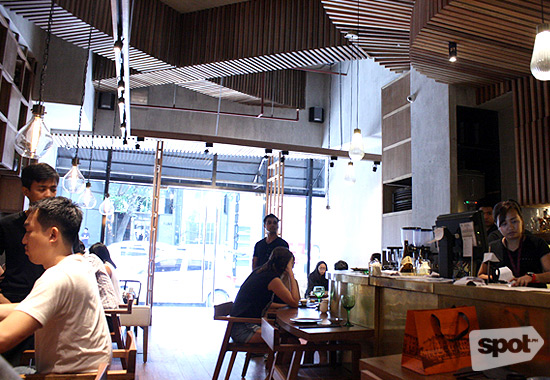 CONTINUE READING BELOW
Recommended Videos
Rada is the place to be.
Nikkei, the style, has been one of the most fashionable cuisines to invade the globe, and Metro Manila, with its fast-growing culinary diversity isn't too late into the game. The latest to join this flashy fare is Nikkei, the restaurant—a tiny, fashionable outlet on Rada Street.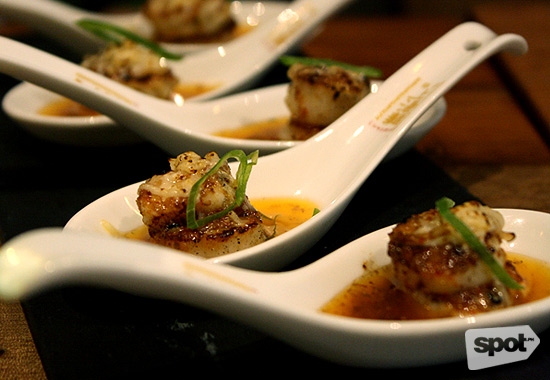 ADVERTISEMENT - CONTINUE READING BELOW
Parmesan Scallops (P180)
Nikkei the restaurant was developed from the combined forces of the Violagos (owners of Ba Noi's) and Lorenzanas (owners of Shi Lin, Refinery). A big open kitchen and bar, which takes up nearly half the space, is where you can see 28-year-old chef Cristian Cejas primp plate after plate of taste bud-tingling goodies.
Most of the menu is served in smaller portions, tapas-like and good with sake. A bite, however, is usually enough to tell a tale. This is certainly the case for their tasting spoons—a candy-sized scallop with a little tease of cheese in a tiny pond of Japanese butter. It's as if Chef Cristian is trying to make a good first impression, blowing you away with this icebreaker. The problem is that little spoonful is intriguing enough to make you find out more about that story.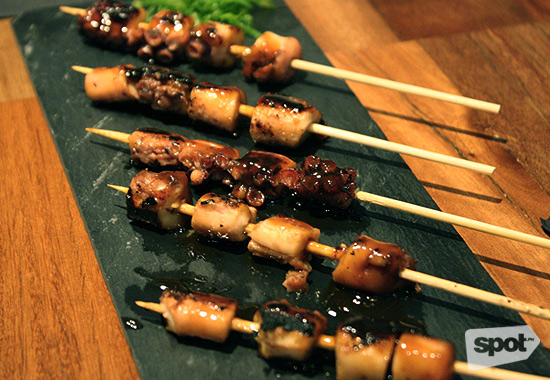 Tako Confitado (P260)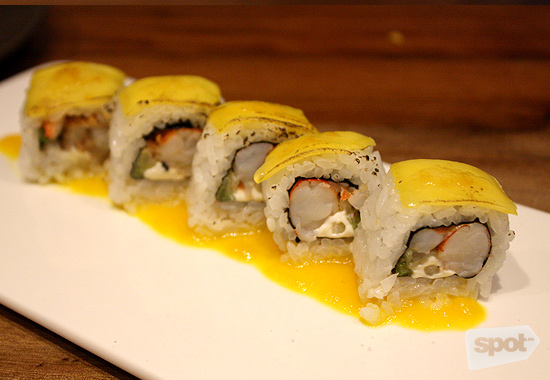 ADVERTISEMENT - CONTINUE READING BELOW
Mango Nigiri
The scallops are only the beginning. There are tako skewers dressed in sweetish panka-miso glaze, sushi blessed with a ceviche core, and nigiri with a torched blanket of mango—all different levels of tangy thrills.
Curious are the thumb-sized nibbles topped with festooned seafood. They're called causa, explains co-owner Monica Violago. The dark yellow base resembles a wrap, but they're actually potato platforms highlighting lip-smacking fish. Guacamole and togarashi fox the tangy sensation, but nuances play a role and each option has its own special swagger—hot rocoto sauce for the ebi (P110) and chalaquita—another Peruvian salsa—for the salmon (P120).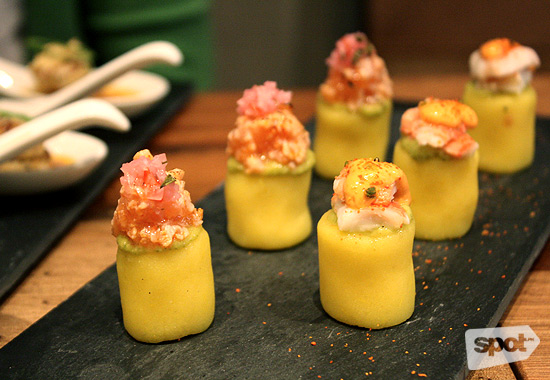 Ebi Causa and Salmon Causa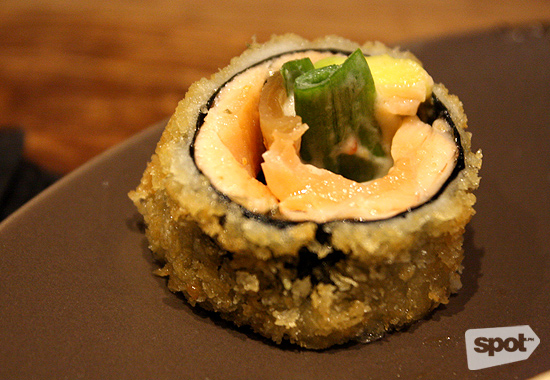 ADVERTISEMENT - CONTINUE READING BELOW
Panko (P140/five pieces, P280/10 pieces)
Run with the ceviches, too (it would be a crime to leave without ordering at least three). One, a peculiar green mound, is a jumble of octopus, prawns, and white fish emblazoned with a wasabi-tinted cream. The wasabi is a whisper, not at all overwhelming, and simply a foil to the tart streak from red onions, red chili, and cilantro. The Smoked Chili (P380) is a zinger, the mildly hot rocoto sauce smoked for an extra special touch. When all else fails, there's Classic (P280), too—simple but not at all basic.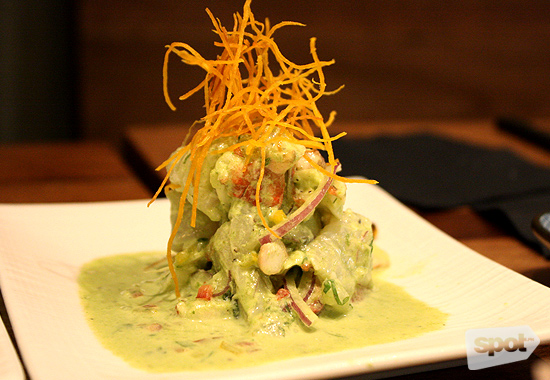 Green Ceviche (P360)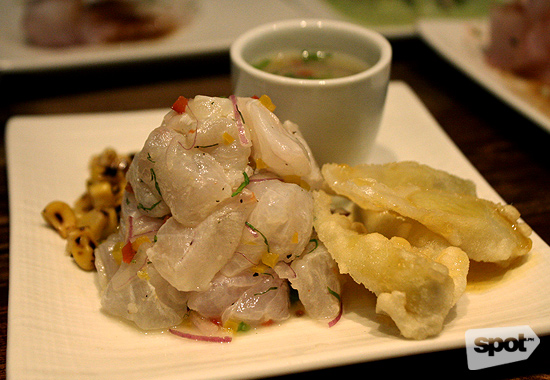 ADVERTISEMENT - CONTINUE READING BELOW
Classic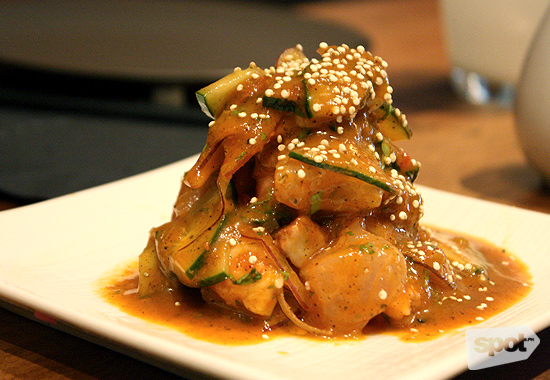 Smoked Chili
The Peruvians have a special way of slicing their raw seafood. It's called tiraditos, with is how they slice sashimi in Peru. They remind one of tataki, but a bit more dressed up. The signature Nikkei (P160) boasts a delicious namesake sauce, which turns up a surprise nuttiness. The Kocha (P140), meanwhile, utilizes crumbs of tea for flavor.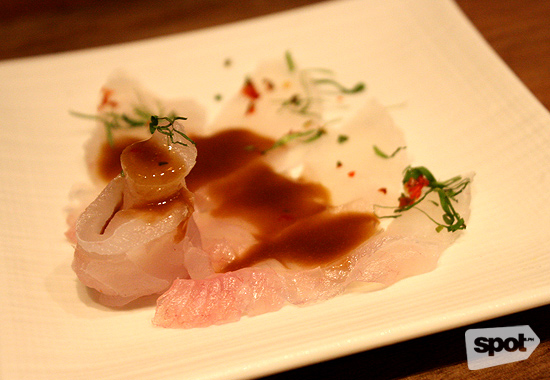 ADVERTISEMENT - CONTINUE READING BELOW
Nikkei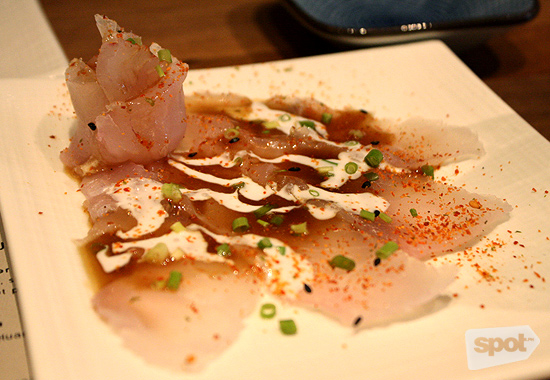 Kocha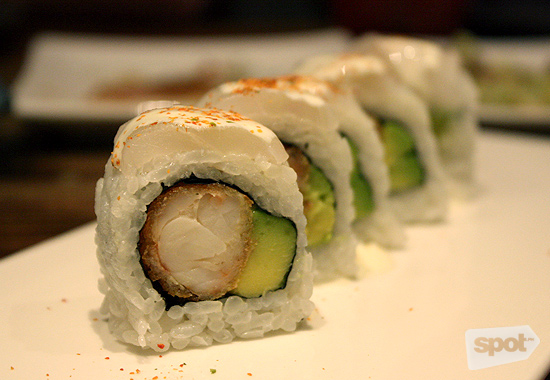 Ebi Furai (P140/five pieces, P280/10 pieces)
Heavier items could be had from the sushi (the one which puts together white fish, shrimp, and avocado is genius) and a few well-chosen mains. The Miso Kurobuta (P550) uses miso-marinated short ribs cooked in a charcoal oven and enjoyed with the biting refreshment of wasabi coleslaw.
ADVERTISEMENT - CONTINUE READING BELOW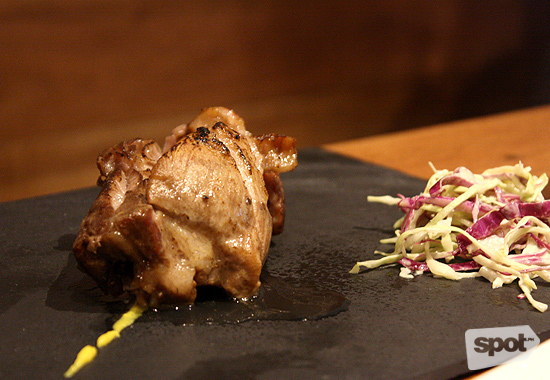 Miso Kurobuta
Nikkei the cuisine may not be top-of-mind—yet—but it's not hard to imagine this zippy style leaving an indelible mark on the Filipino palate. Nikkei the restaurant certainly did.
Share this story with your friends!
---
Help us make Spot.ph better!
Take the short survey
Load More Stories