10 Great Kimchi Dishes That Aren't Kimchi Rice
See how other restaurants creatively use this bold Korean ingredient.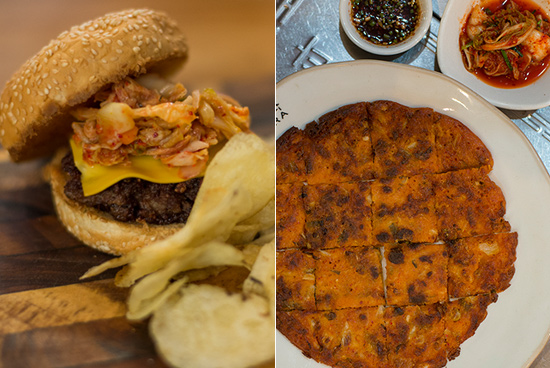 (SPOT.ph) Spicy, sour, acidic, crunchy—we all know what Korean fermented cabbage (also known as kimchi) is, thanks to the countless Korean restaurants all over the city. From legit mom-and-pop restaurants with K-pop blasting over the sound of sizzling beef to glitzier eateries with vibrant interiors, you can count on seeing the omnipresent kimchi at any Korean joint.
Lately, however, more Westernized restaurants have been whipping up the ubiquitous and super-trendy kimchi fried rice (complete with the obligatory poached egg, of course). While this dish has got the Instagram-crazed going bonkers, we'd like to give other inventive kimchi dishes a shout out, too. We scoured the Metro and found a few spots that still do kimchi right, without succumbing to the usual crowd-pleaser.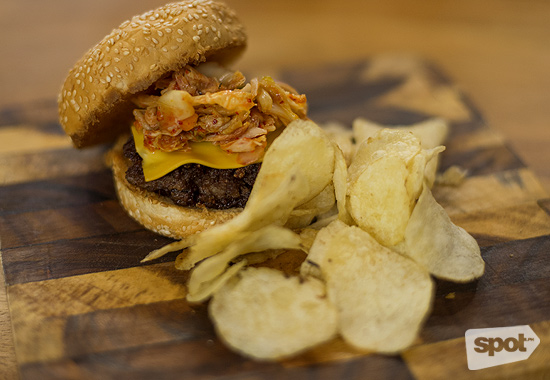 Wagyu Kimcheeseburger (P300) from Tweedle Book Café
This quaint café is more than just great reads, sweet treats, and caffeinated drinks. Their savory food totally hits the spot when curled up in the corner glued to a page-turner. Introducing the Wagyu Kimcheeseburger: a Wagyu patty charred to crisp perfection, peppery and extra flavorful, then topped with kimchi. While the kimchi isn't the star of the show, it adds a complementary tartness to the burger that just strangely works.
ADVERTISEMENT - CONTINUE READING BELOW
Tweedle Book Café is at 106B Scout Gandia Street, Quezon City (0922-805-1688).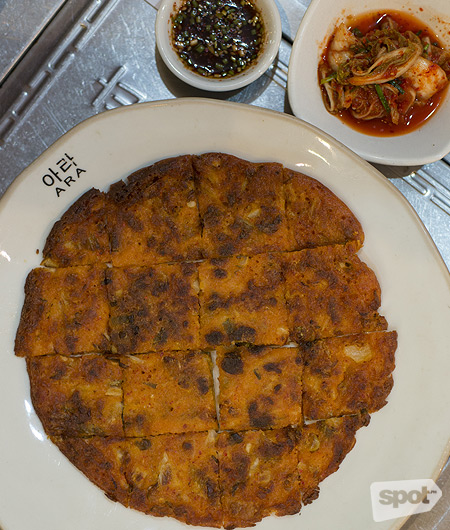 CONTINUE READING BELOW
Recommended Videos
Kimchi Pancake (P320) from ARA Korean Restaurant
Savory Korean pancakes or pajeon are staples on any classic Korean menu, but this under-the-radar traditional Korean spot along Malugay Street in Makati serves up some of the best Korean pancakes ever. It is consistently good, with its crisp edges, a soft and fluffy center, and loaded with kimchi and scallions.
ARA Korean Restaurant is at 7372 Malugay Street, Makati City (817-1206, 812-9037).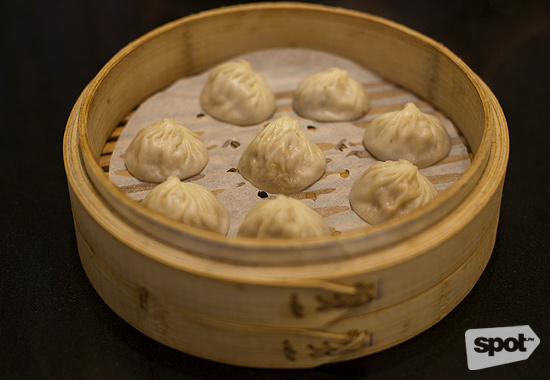 ADVERTISEMENT - CONTINUE READING BELOW
Steamed Kimchi Pork Xiao Long Bao (P268) from Lugang Cafe
Everyone loves Lugang Cafe's steamed pork xiao long bao, but what makes this restaurant special is that theirs come in other flavors, too! Have you ever given their kimchi pork xiao long bao a chance? They're just as good as the regular stuff, but this variant has an extra kick of heat, tanginess, and a wonderful crunch that's too good to pass up.
Click here for a list of Lugang Cafe branches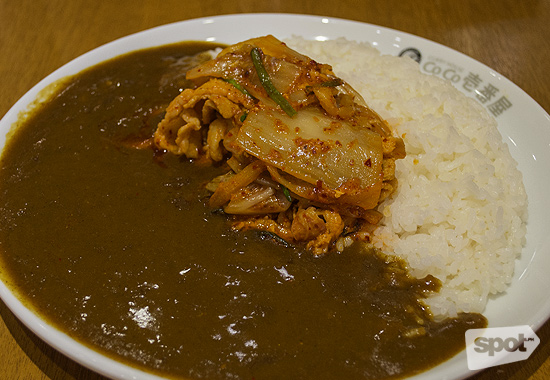 Grilled Pork and Kimchi Curry (P340) from CoCo Ichibanya
What makes Japanese curry so addicting is the distinct blend of different spices, from turmeric to coriander. Douse a plate of steaming hot Japanese rice in this tasty curry sauce, add pickled ginger and pork, and you're all set. Now, add crunchy kimchi, and you've got a winner in your hands.
CoCo Ichibanya has branches at LG/F, Estancia Mall, Capital Commons, Pasig City; One Rockwell, Makati City. Read more about CoCo Ichibanya.
ADVERTISEMENT - CONTINUE READING BELOW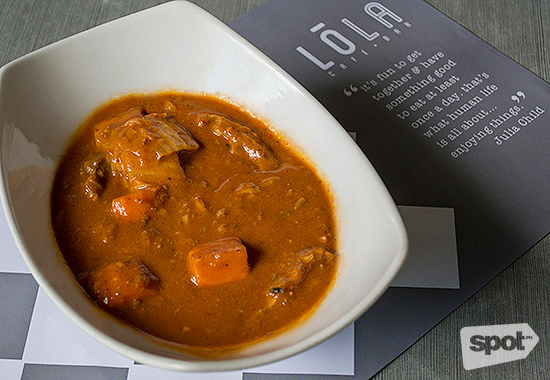 Kimchi Kaldereta (P390) from LoLa Café + Bar
A Quezon City gem, LoLa's got dishes that range from a classic Pinoy kare-kare to an indulgent Italian tartufo pasta. On their roster of dishes is their Kimchi Kaldereta, which might sound a little out of place, but one bite and it won't even matter. The entire stew infuses the flavor of kimchi well, right down to the carrots. The beef is fork-tender and it is clear that a lot of love and care has been put into "kimchifying" this dish.
LoLa Café + Bar is at 99 Scout Lozano Street, Quezon City (501-2620). Read more about LoLa Café + Bar.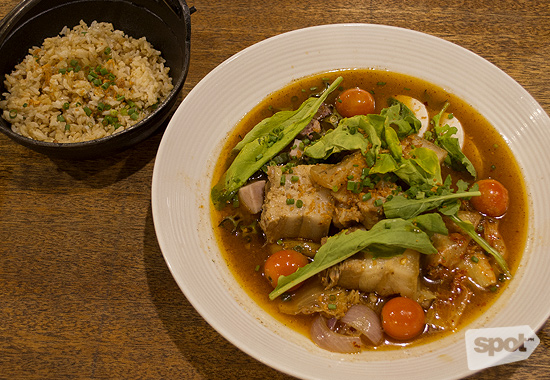 ADVERTISEMENT - CONTINUE READING BELOW
Kimchinigang (P495) from Locavore
Our beloved siningang gets an even tangier twist with the addition of kimchi. Chef Mikel Zaguirre continues to surprise with his inventive creations, and this particular spin on a Filipino classic is well-executed and creative, without steering too far from the original dish(es) we all know and love. In this comforting bowl, you'll find melt-in-your-mouth pork (that's been braised for three hours!), taro, sigarilyas, cherry tomatoes, silken tofu, and of course, kimchi.
Locavore is at 10 Brixton Street, Kapitolyo, Pasig City (0917-621-8909). Read more about Locavore.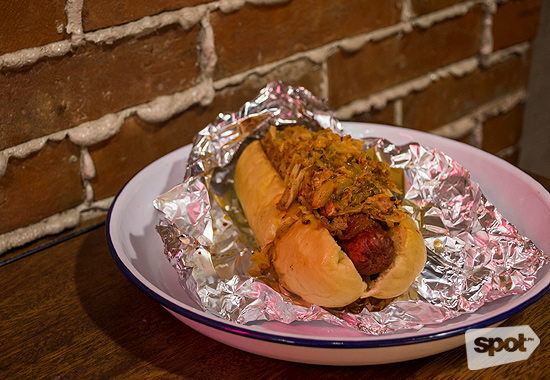 Kimchi Dog from Lazy Bastard (P190)
The hot dogs at Lazy Bastard are pretty special. They've got a snap to it, and, well, they're wrapped in bacon—a welcome flavor boost. But topped with kimchi? The playful mélange of salty, tangy, and slightly spicy flavors will keep you munching all night long—no need for additional condiments! Oh, and did we mention that the kimchi is sautéed in bacon fat?
ADVERTISEMENT - CONTINUE READING BELOW
Lazy Bastard is at 22 Jupiter Street, Bel-Air, Makati City (832-5330). Read more about Lazy Bastard.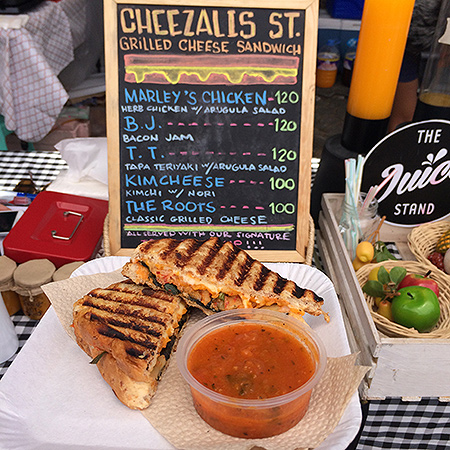 Kimcheese Sandwich from Cheezalis Street (P100)
One of our favorite comfort food classics gets an extra kick of heat with kimchi. Cheezalis might not have brick-and-mortar locations, but they're worth trying whenever they're at food fairs or bazaars—even for this tangy-spicy grilled "kimcheese" sandwich alone! Kimchi, gooey cheese, and toasted bread—this combination is dynamite, and we'll be getting behind this every time.
For inquiries, contact Cheezalis Street at 0917-801-8577.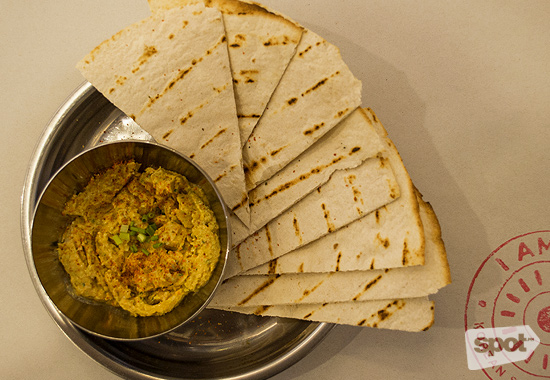 ADVERTISEMENT - CONTINUE READING BELOW
Edamame and Kimchi Dip (P150) from I Am Kim
Bibimbap is the star of the show at I Am Kim, but their Edamame and Kimchi Dip makes for a perfect light appetizer before digging into a heavy rice bowl. Dip light-as-air tortillas in zesty dip, and enjoy the best of both worlds with this Mexican-Asian fusion.
I Am Kim is at Basement 1, Estancia Mall, Capital Commons, Pasig City (542-2558). Read more about I Am Kim.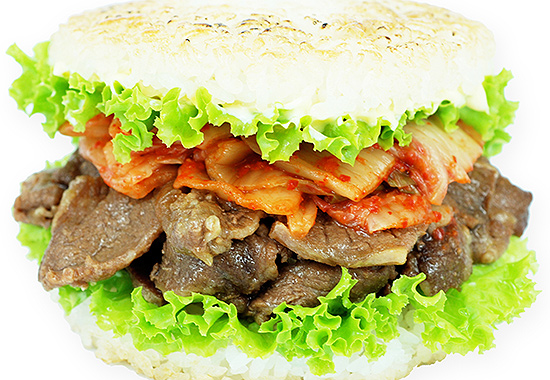 Yakiniku Kimchi Rice Burger from Sango! The Burger Master (P185)
Rice burgers frankly don't get enough love, but think about it for a second. This genius sandwich is essentially a rice bowl in super-convenient grab-and-go form. What's not to love? We're digging Sango Burger's Yakiniku Kimchi Rice Burger, in particular. The extra helping of kimchi adds to the burger's already flavorful combination of tasty yakiniku strips and seasoned rice. We'd grab this any day!
ADVERTISEMENT - CONTINUE READING BELOW
Sango! The Burger Master is at 219 Katipunan Avenue, Loyola Heights, Quezon City (738-1479).
Photos by Hans Fausto, Regine Rafael (Cheezalis), and courtesy of Sango! The Burger Master
Share this story with your friends!
---
Help us make Spot.ph better!
Take the short survey
Load More Stories